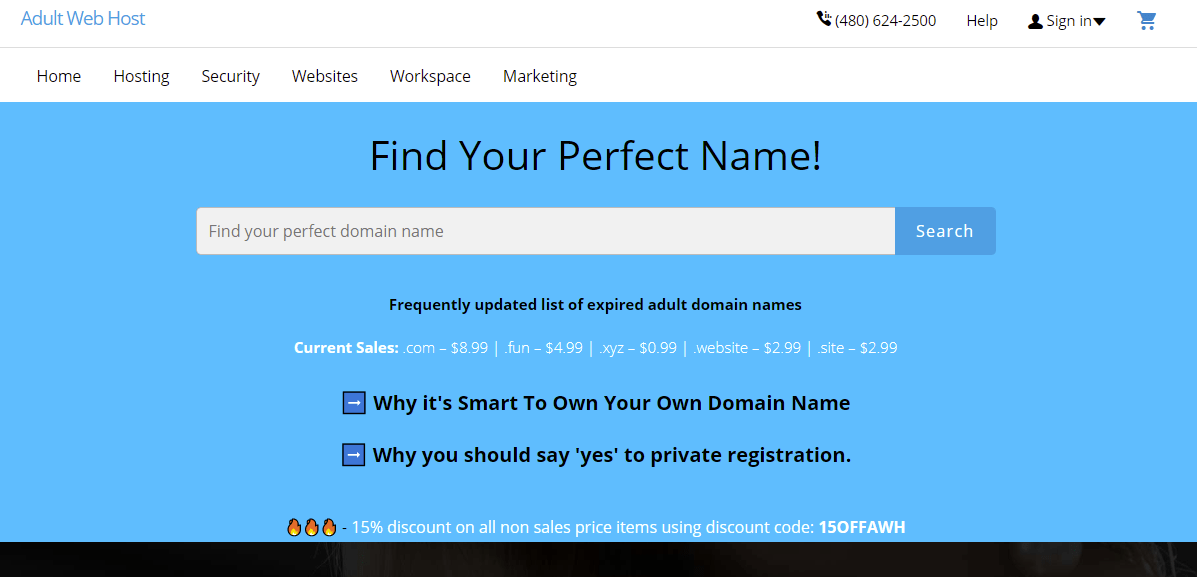 As its name implies, Adult Web Host 1 provides an online platform for websites with adult content. It offers shared hosting, VPS hosting, dedicated servers, email hosting, security, and backup solutions. It has a data center located in the Netherlands and its website is in English.
Features and Ease of Use
Its shared hosting service include cPanel Hosting, Plesk Hosting, Business Hosting, and WordPress Hosting. The features on these plans include:
Free SSL certificate
99.9% uptime guarantee
From 10GB to unlimited disk space
Unlimited bandwidth
Daily automatic backups
A total of five WordPress plans are offered by this host provider. These plans have numerous themes and plugins with automatic WordPress core updates. It is perfect for hosting adult websites using the WordPress CMS.
The vendor offers secure FTP and SSH access to manage WordPress files on remote systems. It encrypts commands and data to prevent passwords and sensitive information from being transmitted over an unprotected network.
The WordPress plans also come with automatic security updates, redundant firewalls, protection against brute Force, malware scanning, and DDoS protection.
There are four cPanel and Plesk hosting plans each, making a total of eight in number. They are categorized based on the control panel offered on them. As such, the cPanel plans are hosted on the Linux operating system and offer MySQL databases, while the Plesk plans are hosted on the Windows operating system and offers both MySQL and MSSQL databases.
The Business plans are also four in number, but are specifically designed for advanced E-commerce platforms and high traffic websites requiring lots of resources.
Adult Web Host 1 offers SSDs for data storage. The use of SSDs improves the speed and overall performance of your website. For clients who want to host an adult website on virtual private or dedicated servers, Adult Web Host 1 provides these platforms too.
Pricing and Support
In shared plans, some of their prices are affordable, while others exceed the norm slightly. Since not all hosting providers offer adult hosting, clients might find it acceptable to pay a premium for the specific service they need.
Adult Web Host 1 offers monthly, quarterly, semi-annual, annual, biennial, triennial, quinquennial, and decennial billing cycles. Payments can be made using PayPal, debit/credit cards, and UnionPay.
You can request a refund for annual plans and above within 30 days of purchase, and within 48 hours of purchase for monthly, quarterly, and semi-annual plans. You also get a free domain registration when you subscribe to annual plans and higher.
To get in touch with any of its representatives, the vendor provides a contact form with which you can send an email and a phone number. For self-support, it provides tutorials in the help center and a frequently asked questions (FAQ) page. I filled out and submitted the contact form, but never got a response.