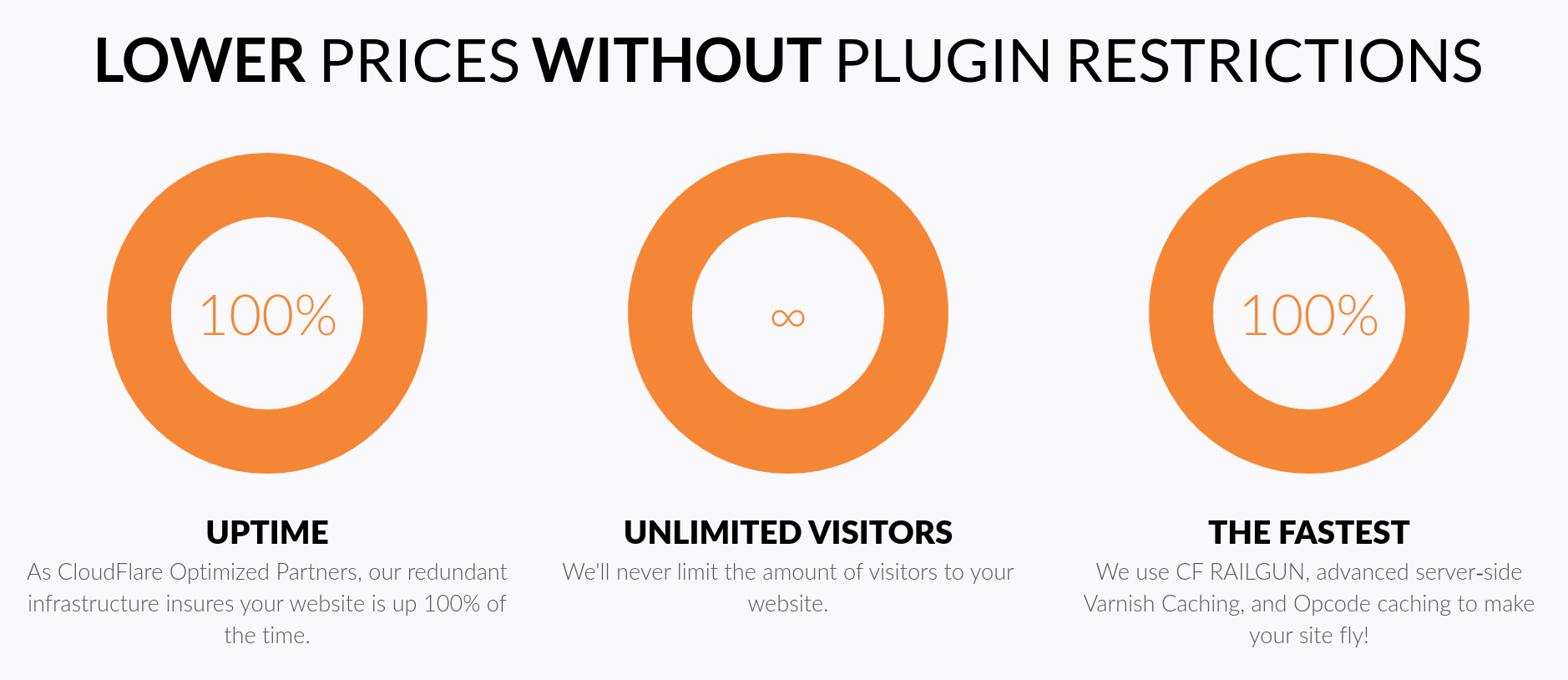 To compare the best web hosts, we hosted the same WordPress website on each one and tested performance, customer service, and value for money.
Check out the results here.
45AIR is a WordPress hosting service provider based in Austintown, Ohio. Its services are developer-friendly since it lets you follow a true Git-based development workflow as well as providing access to WP-CLI, shell, and real merging between staging, development, and production branches.
Apart from WordPress hosting plans, 45AIR also offers website migration services from its English-language website.
Features and Ease of Use
45AIR offers four WordPress hosting plans — Coach, Economy, Business, and First Class — that come with the following features:
Optimized WordPress
Advanced caching
CloudLinux with CageFS
5 GB to 200 GB storage
10 GB to 650 GB data transfer
Unlimited visitors
SSL support
30-day backups
Although this is a very developer-friendly host, it provides the Softaculous one-click installer that makes it easy to install several CMS and other applications even if you're not too tech-savvy.
At the other end of the expertise spectrum, 45AIR supports Bash scripting and full SSH access to your account via CageFS. You can make optimal use of command line developer tools, and work directly with WP-CLI and Git once you've authorized with your public key. You can also extract a massive archive in seconds through the shell rather than doing everything via FTP.
Uniquely, this company provides Cloudflare Railgun technology for free, whereas it would typically cost you a couple of hundred dollars. This advanced server-side caching technology significantly improves page loading performance. By using techniques similar to those used for video compression, Railgun can reach a compression ratio of 99.6%.
As a Cloudflare Optimized Partner, 45AIR's redundant infrastructure ensures your website is up and running 100% of the time. Well, almost. Its 99.9% uptime guarantee is slightly below the industry average.
Pricing and Support
45AIR's WordPress hosting plans are priced competitively, and you can pay for them monthly in three different currencies (USD, GBP, and EUR) via PayPal, check, or Stripe. If you want to sign up for longer than a month at a time, you have to contact the company to make arrangements. An agent told me via live chat that there is a 30-day money-back guarantee.
Talking of live chat, you can contact 45AIR via this channel, or the 24/7 ticket system, or social media (Facebook and Twitter). I received rapid responses via live chat an Facebook Messenger:
Although 45AIR provides remote support via TeamViewer on its higher plans (which is good), there is no knowledge base or other self-support resources as far as I can see (which is bad).