Great for Gantt Charts, Ok for Project Management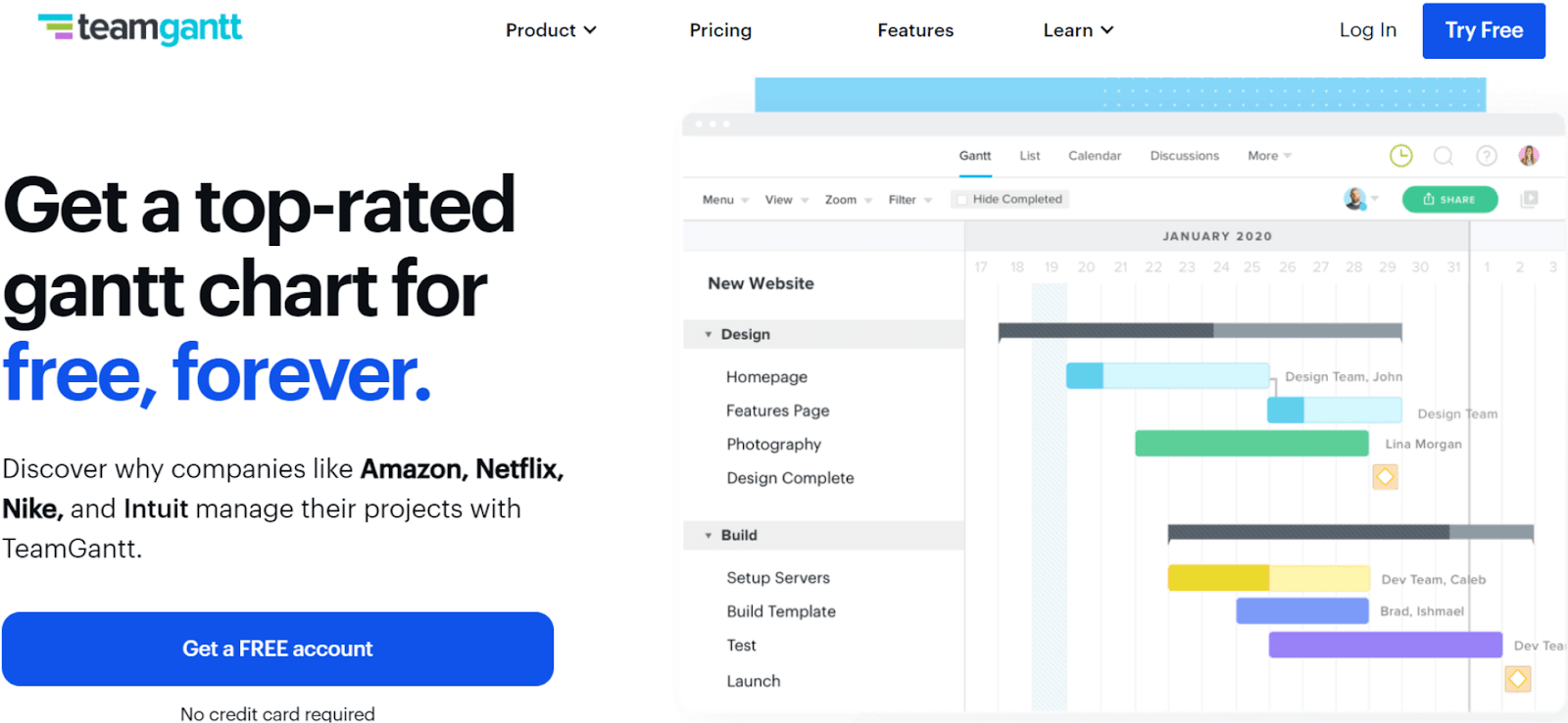 Although it has some other features, TeamGantt is primarily a tool for making Gantt charts. The thing is, you can make a Gantt chart with almost every other project management software out there. On top of that, other tools offer features like task automation or even AI-powered risk prediction. For TeamGantt to stand out, its charts would have to be incredible.
So, are they? After weeks of trying out the software for different personal projects, I can tell you that, yes, TeamGantt's Gantt charts are pretty awesome. You can create one in minutes, and they are as good-looking as they are useful.
That said, cool charts don't make up for missing features. So if you manage larger projects, you might need more than what TeamGantt has to offer.
Luckily, there's an easy way to find out. While the app is only available in English, you can take it for a spin with the forever-free plan or 30-day free trial of any of its premium plans.
Or, if you're in a hurry, you can read about my experience with TeamGantt to decide if it's good enough for your project.