Impressive Project Management Tools – If You Have the Budget (and Experience)
You've likely encountered Oracle NetSuite in your research if your goal is to consolidate your company's operations under one robust platform. NetSuite comes with modules that handle finance, HR, customer service, inventory management, and more, all accessible from a single dashboard.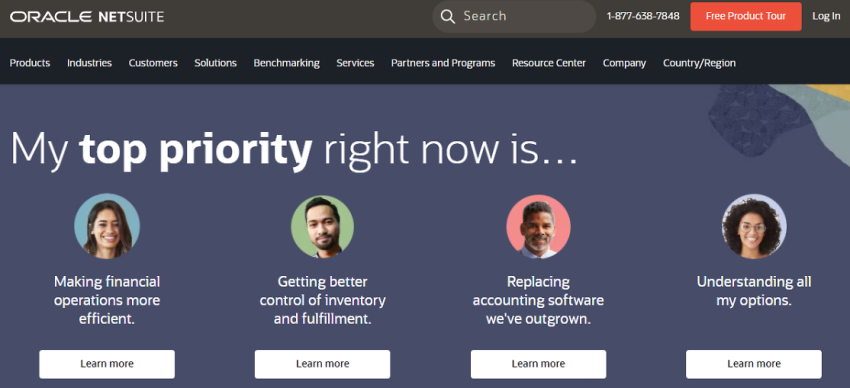 NetSuite also includes a project management module that allows you to plan and track every aspect of your projects, down to individual tasks. You can assign resources, track progress against milestones, manage project budgets, and make real-time adjustments as your project evolves.
However, access to more advanced project management features requires you to pay more, and even the basic suite of tools doesn't come cheap. NetSuite doesn't display prices on its website, so you'll have to contact them directly to get a personalized quote for your business.
Another issue that adds up to the hefty price tag is the lack of a free trial. However, you can take advantage of NetSuite's free product tour, which provides critical insights into the software's offerings.
NetSuite's extensive functionality also means complexity – the interface is cluttered with features and is not always easy to navigate. It may take time to fully grasp how NetSuite works, especially if you're new to productivity software.