💎

Service Type
DIY logo maker

🚀

Free to Try
No

💲

Starting Price

$

14.95

📁

File Formats
High-Res 4000x4800 px

🔄

Free Revisions
No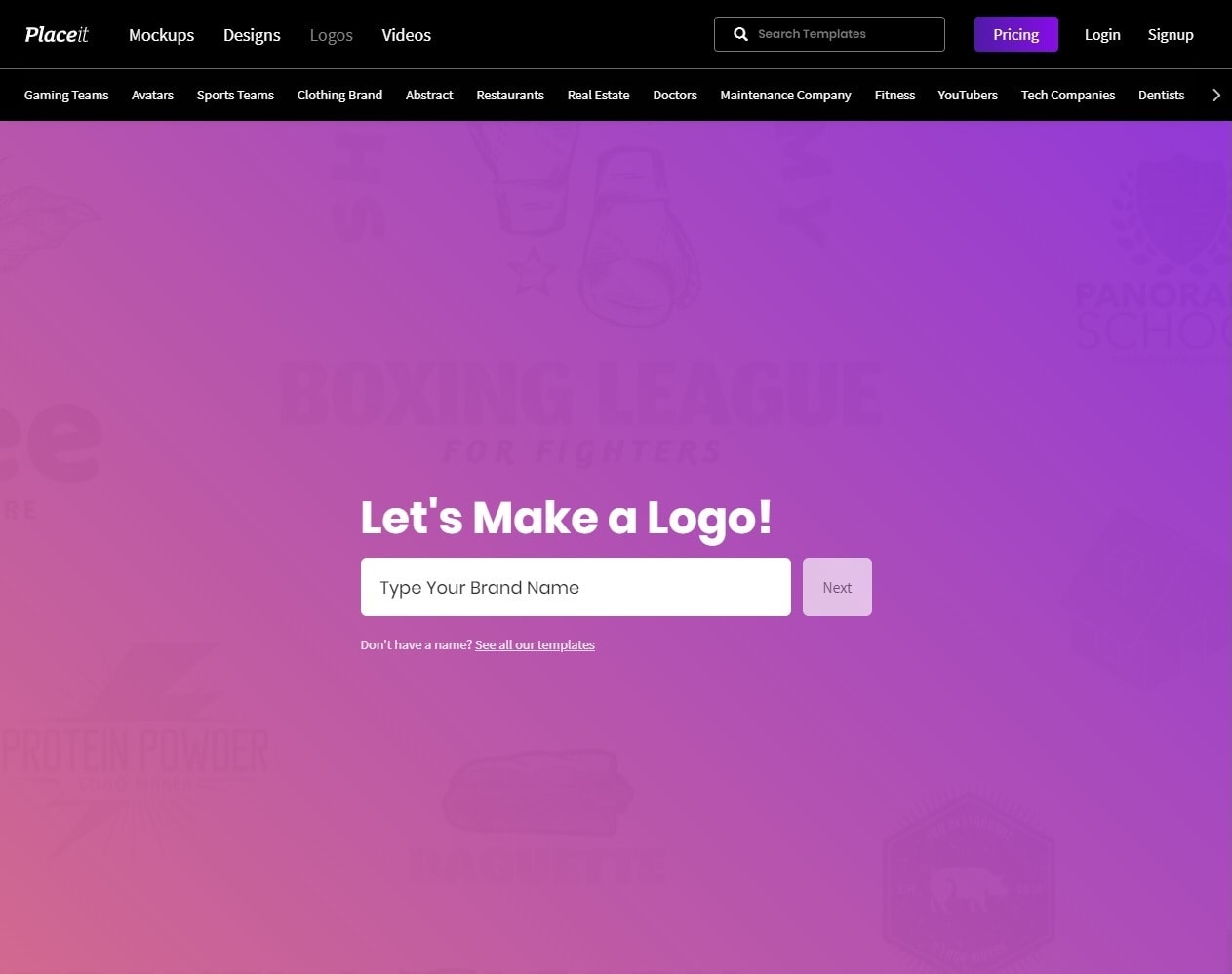 This Product Is Fine, Until It Isn't
Want to know why Placeit's score is kind of low? Want to know why I'm mad, and disappointed? I'll give you every detail, but first… some context.
I tested Placeit Logo Maker as part of my quest to find the best new logo for Website Planet. You can read all about my experiences in my detailed comparison of all the major logo design services. But first, let's take a closer look at Placeit.
Placeit Logo Maker is one of a massive suite of tools designed to help you make logos (obviously), mockups, videos, and business cards, among other things. It's run by the Envato network, the same people behind ThemeForest, the Tuts+ sites, and more. That last fact makes my review of this logo maker all the more disappointing.
The interface is only available in English, and not terribly good English at that. Normally, this is forgivable, as not everyone is a native English speaker. In this case, however, the lack of proofreading is an indicator of the lack of quality control in this product. The actual logo maker seems to support every major language, including Chinese and Russian, though not every font has support for non-Latin characters.
Pricing options include single logo downloads, and a membership plan that makes buying logos cheaper, if you buy a lot of them.
Normally, this would be the point where I'd say, "Read the review, and decide if this product is right for you." Well, it's not right for anybody, yet. I don't recommend paying any money to this service until some very important things are fixed. If they do get fixed, I might revisit this review, and edit it a little. In the meantime, I'd recommend using a professional tool like Wix Logo Maker – or to make your life easier, just hiring a logo designer on Fiverr.