Hire the World and You Won't Be Disappointed
Hire The World is a logo design community where you can have your logo designed by different graphic designers and choose your favorite version. Once ready, you can purchase your logo from the selected designer.
Hire the World's website makes a good first impression. Once logged in, there are loads of cool features to try, ranging from breathtaking design templates, web design services and graphic design services at your fingertips. However, there seems to be a lot of criticism out there about they way Hire the World treats their designers, so while this may a good solution for someone seeking to create a logo, joining the site as a designer is less recommended.
Why choose Hire The World?
Fun and user-friendly
A good and detailed design brief
Unique features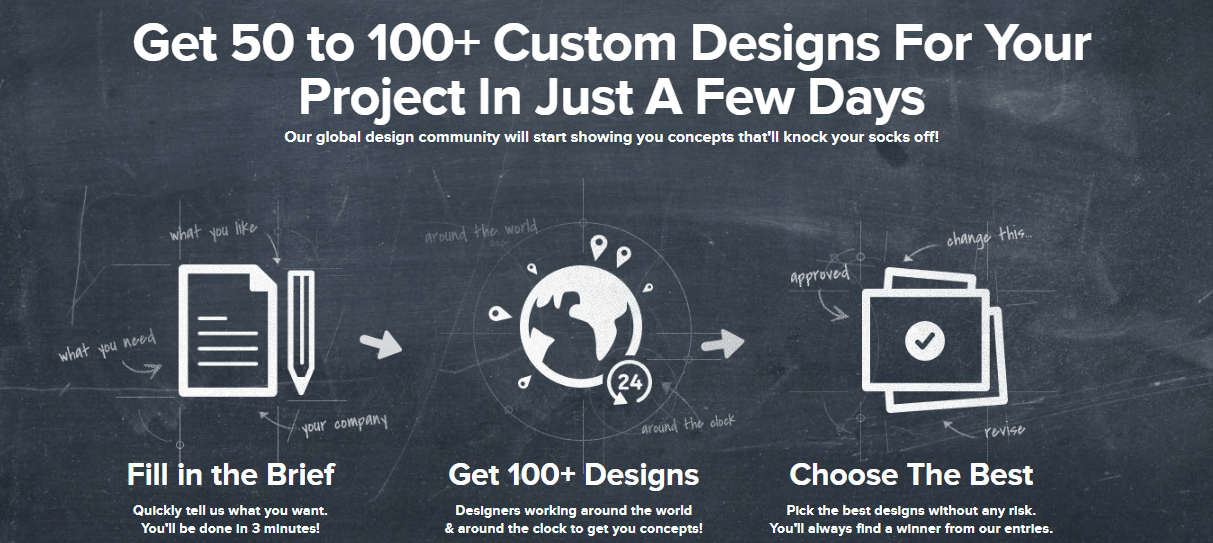 Want to know if you should… Hire the World? Read our review!