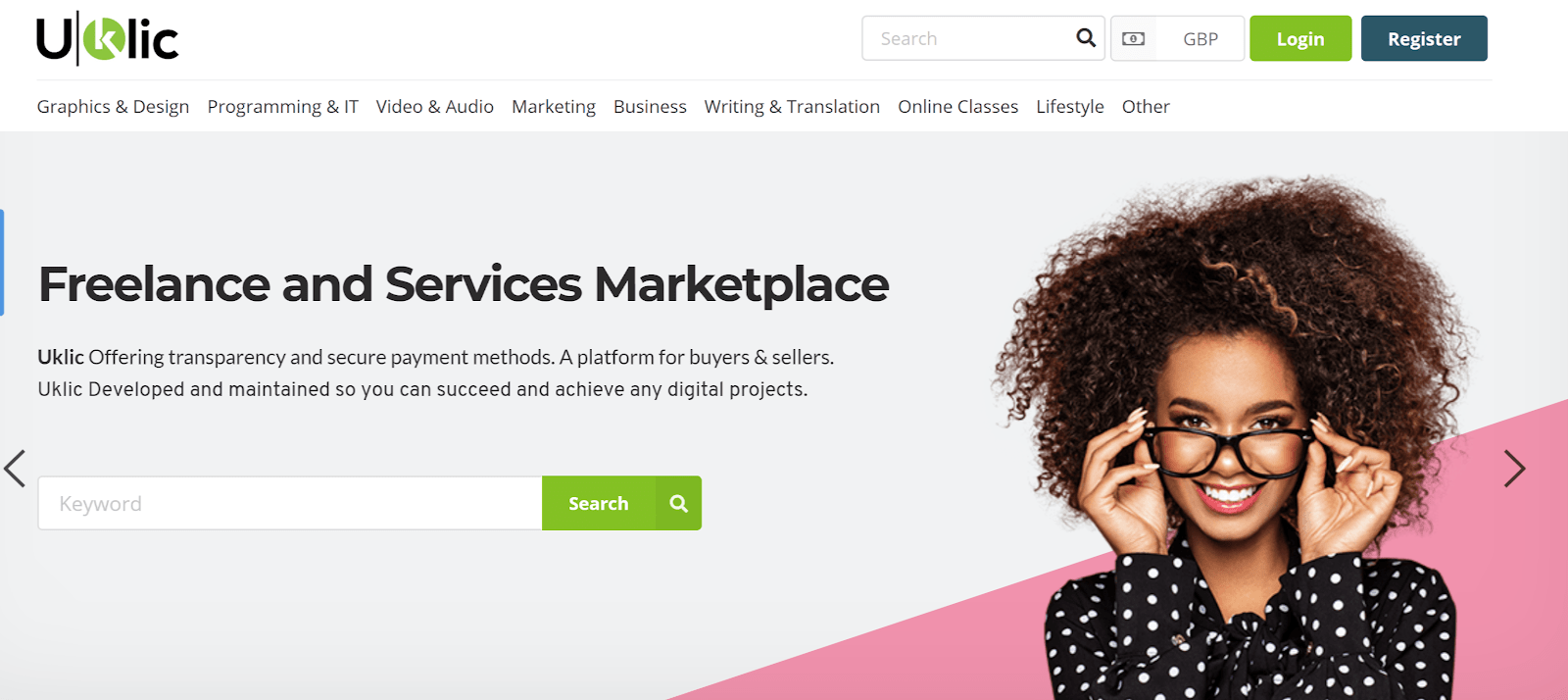 Is Uklic Right for You?
Uklic is a relatively new freelance platform. The concept is very similar to the well-established Fiverr, where you can hire freelancers for one-time projects at very cheap prices, and even the homepage design looks strangely similar to Fiverr's homepage. Hmm.
Uklic offers access to freelancers in eight main service categories, including programming and IT, graphics and design, writing and translation, video and audio, flyers and posters, as well as marketing, business plans, and lifestyle.
By default, this platform caters to the UK market. The site is in English only, with prices offered in pounds – but you can easily change to US, Australian, or Canadian dollars, euros, or South African rand.
While it may be convenient for UK-based freelancers and clients, can Uklic really compete with Fiverr, or are you better off sticking with the real deal? How about other freelance marketplaces? Let's take a deeper look.