We spoke with
Akshay Saini
, at
Server Wala Data Center
 about their hosting plans, their extraordinary guaranteed 100% uptime and the advantages to Cloud Hosting.
What hosting plans do you offer, and do they include SSL?
We offer
3 levels of Cloud Hosting Plans
, all of which include Free SSL certificates.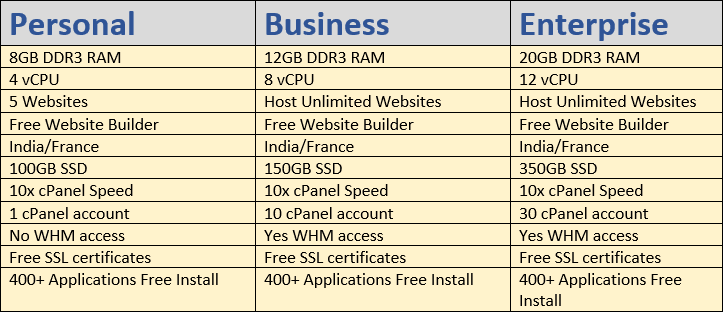 What, if any, are the advantages of a Cloud Hosting Plan?
Cloud hosting technology uses the virtual resources of servers to accommodate all the aspects of your website hosting. It is noted for its reliability, scalability, flexibility, and the ability to maintain fast loading times, even when there are surges in traffic from sales or promotions.
What operating systems are available?
We offer Cloud Hosting on centos7 .
Do you offer server management plans?
Yes, we offer server management plans for both Windows and Linux operating systems.
How are you able to guarantee 100% Network Uptime?
Server Wala
network is designed with full redundancy at all levels, allowing us to extend a 100% uptime guarantee to all our clients.
What type of security do you have against hackers and other cyber threats?
We have
Imunify360
next-generation security solution implemented on our all servers to keep our clients' data secure. It uses herd immunity and the unique, proactive approach to provide total protection against known and unknown attacks. We also use
CLOUDLINUX CAGEfs
to securely provide our clients SSH access.
Are bulk mail servers available?
Yes, we provide Bulk Mail server solutions on separate network.
Do you provide data redundancy and backup service?
Yes, we backup data daily, weekly and monthly.
What customer support do you offer?
Our 24×7 managed support is available to our clients on Live Chat, Call, Ticket, Skype & WhatsApp.