In an ideal world, SEO would be something every self-respecting site owner adheres to—or at least makes a valiant effort to do so. Yet, far too often we find ourselves falling victim to the same old mistakes we swore we would never make, regardless of how experienced we are in this sphere. Let's take a look at some of the greatest offenders:
#1: Inadequate (Sloppy) Internal Linking
Internal linking is one of the most important SEO aspects, and one that is often underestimated. Internal links serve multiple valuable functions, such as directing users to conversion pages, distributing authority across pages, increasing time on-site by offering additional materials for reading or interacting with, and communicating your important pages to search engine crawlers.
Sloppy work concerning internal linking is something we all think we're immune to, yet accidents can and do happen. As your website increases in traffic volume and content, you might encounter pesky 404 page errors, mass duplicate content, and the like. If you ask me, that's probably the worst SEO mistake you can make. Not only can this quickly turn away an otherwise engaged reader, but it can also lower your search engine rankings over time. Read on for more ways to make your URL structure SEO-friendly.
Pro Tips:
Resubmit an XML sitemap to search engines, which will open up crawl paths for search engines to unlinked webpages
Make sure your pages are no more than two clicks away from the main page or a relevant landing page
Avoid accidental blocking of important pages by utilizing your robots.txt file and noindex tag carefully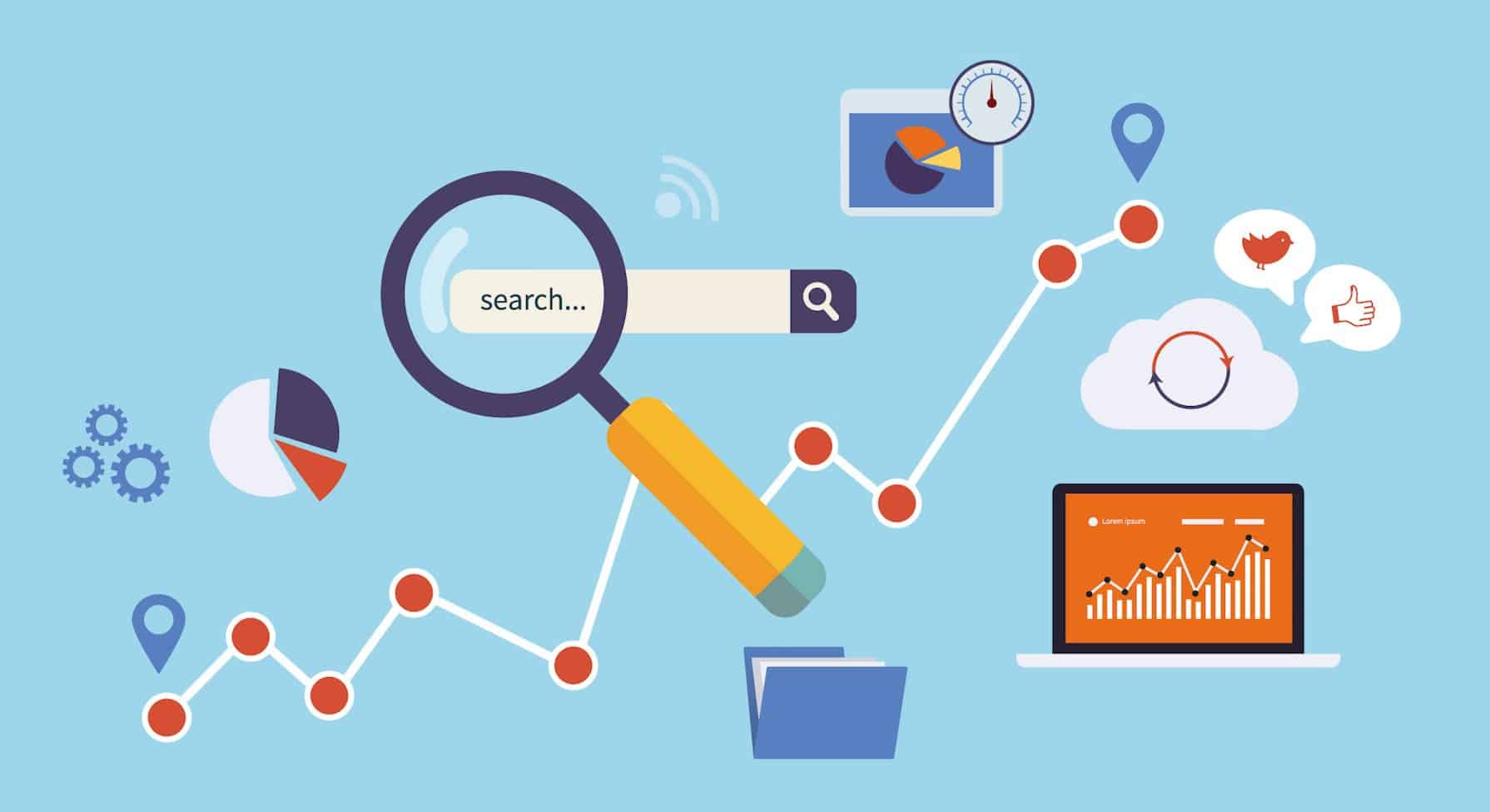 #2: Prioritizing Quantity Over Quality
So you've reached the visibility you strived for, but it is becoming increasingly difficult to keep up with the demand and always publish original and unique content. This is a common predicament. Some people take the easier road and start spewing random, meaningless content just to have something on their website. What you need to keep in mind is that sometimes, less is more, and you should always be providing real value to your website visitors. High-value content is the one that provides answers your users seek in a way that is useful to them.
Pro Tips:
If you don't have a blog, introduce one. Make sure your blog post topics use a good balance of keywords and general questions from your audience. Dealing with this important issue will bring you better results regarding conversions and rankings
Make use of Google's Quick Answers. This refers to answers that auto-populate in your Google search bar in response to questions like "What is…?", "How to…?", "Why do…?", and the like
Make sure that you are developing content that people want to link to; the number and frequency of high-quality and unique referring domains is one of the best ways to ensure that you rank highly on search engines
#3: Improper Keyword Strategy
Keywords are one of the most important things your website can use to draw traffic. Abusing keywords is another thing a lot of us can be accused of. Overloading your website with keyphrases is hardly a good strategy because it makes it look like you're trying too hard—and Google will penalize you for that. Instead, you should focus on your target audience and write for them, incorporating keyphrases as they are relevant.
People also often fall into the trap of using too little unique keyword targeting. There is such a thing as wrong keywords, after all. Each page on your website should have certain keyword targets in mind. These keyword targets should appear effortlessly in the website address and the content itself (title, heading, body paragraphs, etc.).
Pro Tips:
Get keyword ideas with tools such as Moz's Keyword Explorer and Google's Keyword Planner and Trends to hone in on the issues that concern your target audience the most, and incorporate meaningful keywords along the way
Ensure your keywords are not overly broad or generic; while this may drive higher rates of traffic, the competition will be higher for these categories and will likely not be as relevant to your audience's specific questions and/or needs
Frequently check and adjust your keyword volumes to see if they are aligned with the phrases your target audience is typing into Google
#4: Not Recognizing the Value of Analytics
While massive amounts of traffic to your website is certainly a good thing, make sure that you are keeping the end goal of conversions in mind. Incredible as it may sound, some people still fail to recognize the value of analytics when it comes to content that converts. Don't be too proud, vain, or sloppy to keep you from analyzing your phrases and comparing them against one another to see what works best. Using website analytics can help you get the most out of your website.
Pro Tips:
Make use of the numerous tools at your disposal (some of them are free), such as Google Analytics and Google Webmaster Tools, to name a few. Using these tools will allow you to monitor your site's performance and see how different optimization methods affect certain parameters
Seek to continually learn from your audience: What questions/concerns do they have? What are they motivated by? What else are they reading? Doing your research up front ensures that, when it comes to testing, you will be starting off with the strongest options
#5: Lack of Mobile Device (and Voice Search) Optimization
We are witnesses that the world has become increasingly mobile-oriented; since 2017, more than half of global internet traffic comes from mobile devices, with the rise in voice search absolutely contributing to this. This is why being mobile-friendly and voice-search compatible are important aspects to consider and should not be easily overlooked. The internet is gearing toward mobile devices and you don't want to miss that train as it will most certainly cost you visitors and, ultimately, money.
Pro Tips:
Leverage Google's Mobile-Friendly Test to gauge the mobile-friendliness of your site and receive helpful tips on how to resolve some of the issues (e.g., your website's content could be too wide for mobile device screens). You also have the option to view a screenshot of the mobile version of your website so you can see exactly what they're talking about and ensure your pages look great on all devices
Instead of standalone keyword phrases, optimize content for conversational search queries to anticipate specific questions asked in such a manner (i.e., a detailed, keyword-based FAQ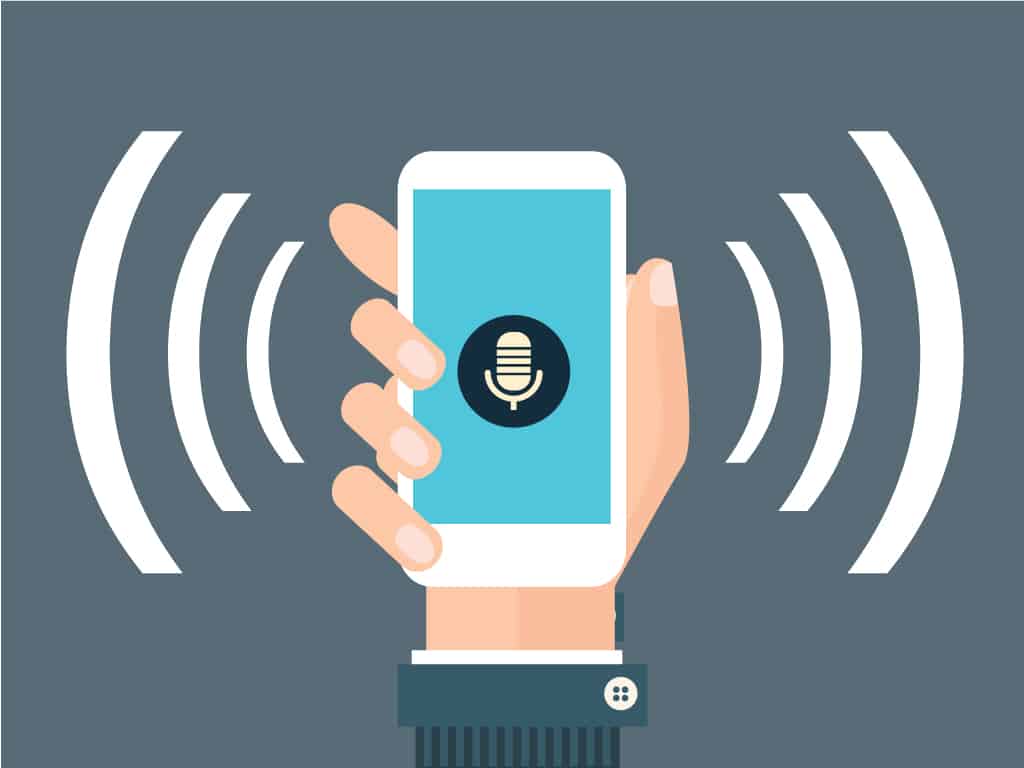 #6: Not Going the Local Route
Local search is important, particularly if you are dealing with a specific area. This is because the majority of search engines (including the biggest one) treat local keywords differently than global ones. And it makes sense: People looking for a dry cleaning service are interested in the ones that are close to them, not those located halfway across the world. Not to mention, data shows that 40% of mobile searches have local intent, which is all the more reason to improve your voice search readiness and optimize for mobile screens.
Pro Tips:
Include area-specific keywords in your meta descriptions and add a city next to them
Place your contact information—such as an address or phone number—in the header or footer of your website
Collect online reviews (preferably positive ones!) on locally-based sites like Google, Yelp, TripAdvisor, and others to improve your local search rankings
Bonus: Insufficient Leveraging of Social Media's Power Users
Getting people to visit your website is tough work, especially without the right strategy in place. Social media can help, but just posting the link is hardly enough as it will only bring you an occasional click or two. Your goal should be attracting the attention of users with strong online influence who can then direct people toward your site.
Pro Tips:
The power lies in the social media influencers who can get noticed by both your target audience and by search engines. Create relationships with these influencers to reach both sides and enjoy long-term SEO success
Make sure that you have a strong social media presence with frequent posting and high-quality, relevant content; keep in mind that the social media channel that is most appropriate for your business will vary depending on factors such as industry and audience
SEO Is a Recurring Trend
Mistakes happen all the time, but that doesn't mean they should happen all the time. SEO isn't going anywhere, so avoiding common blunders is key to driving traffic to your website, and ultimately converting. With new trends and strategies coming and going, it's in your best interest to recognize them and continually improve upon your SEO strategy. It's the only way to avoid committing the same mistakes everyone else is making.
---
Sources
https ://www.statista.com/statistics/277125/share-of-website-traffic-coming-from-mobile-devices/
Image Credits
https ://medium.com/startup-grind/seo-is-not-hard-a-step-by-step-seo-tutorial-for-beginners-that-will-get-you-ranked-every-single-1b903b3ab6bb
https ://seo-hacker.com/voice-search-impact-seo-2018/
https ://blogs.it.ox.ac.uk/openspires/2012/06/29/automatic-keyword-generation-from-automatic-speech-to-text-transcriptions/