Where do you start when you need to produce a video, brochure, web site or another creative project? No matter what your level of expertise in digital creation, Envato's many offerings can help, by providing customizable templates as a starting point and keeping the creative juices flowing throughout the process.
Justin French
breaks down all Envato's products and services and how his role as
CXO (Chief Experience Officer)
helps users connect with the products best suited for their needs.
This interview was originally published on

May 12, 2019

.
Please tell me a little bit about your background before joining Envato.
I studied design at RMIT and taught myself to write code while freelancing. Most of my career has been with startups at the intersection of creativity and community. My first leadership role was with Joyent, a US cloud hosting provider with very close ties to the open source community. I was also an early employee at RedBubble, a Melbourne startup that helps independent artists sell their work featured on t-shirts, phone cases, and other physical goods. Envato hired me to help introduce more customer-centered practices into the engineering teams. It was a great fit for me because their founders' values are very aligned with my own – helping the creative community earn a living online. That was about seven years ago now, and I've thoroughly enjoyed every moment here since.
What is the role of a CXO?
Chief Experience Officer is a new role for Envato, and there were two main drivers. First, we recognized there was a need for a stronger cross-company representation of Product Management, Design and User Experience in the executive team. Second, as we keep building and acquiring new products, we need a cross-company team to be thinking about how they all fit together in a way that helps our customers get their projects done. For example, to help new customers, we've recently been testing different navigational structures for our homepage. We're also looking at ways to measure customer satisfaction across all our different products, and we're keen to kick off a fresh round of research to better understand how our products fit into different customer workflows. It's a fantastic team, with plenty of challenging projects to work through as the company grows and changes.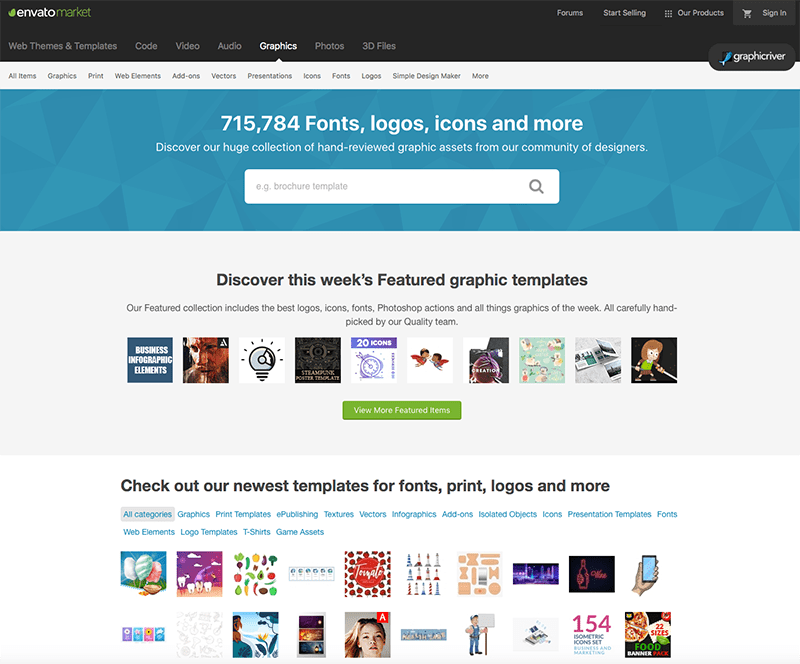 What offerings are in Envato market?
Envato Market is a collection of seven marketplaces where creatives can buy and sell a huge range of templates and other files to help bring your creative ideas to life. ThemeForest is one of the more well-known marketplaces, with over 45,000 WordPress themes and web templates. The full suite includes images, graphics, audio, footage, video effects, fonts and much more. We've sold over 52 million items since we launched and helped our content authors earn over $700 million USD through our platforms.
What is available to Envato Elements subscribers? What are the licensing terms and how does canceling a subscription affect those licenses?
Envato Elements offers the same kinds of files as Envato Market, but they're bundled up as a subscription service with unlimited downloads. Some have called it Netflix for creatives! We launched Envato Elements a few years back with 5,000 graphic design files. Today, we have over a million items contributed by a global community of content authors, including fonts, footage, website themes, and photos. All items on Elements have the same simple license with broad commercial rights, so you can confidently use the item in a business or personal project. Each time you download an item, you get an ongoing license for a single, specified use. Want to use an item again? No problem! Visit your downloads and simply register it again for a different end use. Canceling your subscription will not affect your existing licenses, but you will not be able to use those items in new projects.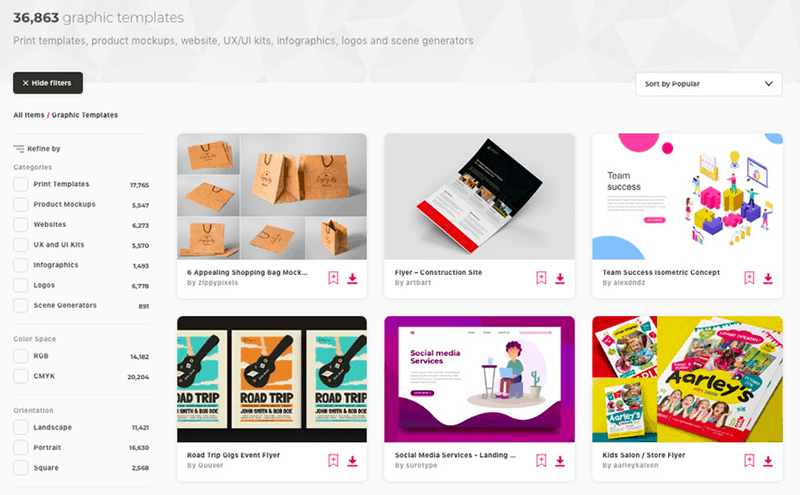 How does Envato Studio match people seeking services with those providing services and how do you protect both parties?
The freelancers on Envato Studio offer a huge range of creative services. You can get a custom logo design, copywriting, website design, theme installation, illustrations and much more. Providers list the various services they offer, with important information such as price, turn-around time, the number of revisions offered, and the information they need in the customer's brief. Customers seeking creative services can browse or search by using ratings, reviews, and other information. Once they have found someone they'd like to work with, they supply a brief outlining their project. Trust and transparency are really important in this kind of exchange, so in addition to ratings and reviews, we play an active role in deciding which freelancers are involved. We also provide a built-in messaging system, help resolve disputes, and hold payments until the customer is happy.
What are some of the subjects covered by tutorials Envato Tuts+ and who creates the videos?
All the video content on Tuts+ is designed in-house and produced with the assistance of freelance instructors. You can dive in and learn everything from coding and web design to motion graphics, photo editing, illustrations, creating an online store, setting up a mailing list, working with clients and more. We believe everyone can be creative. The tutorials and courses we offer align nicely with the kinds of files available on Envato Elements or Envato Market and the freelance services offered on Envato Studio. This, in turn, helps our community develop new skills to help them succeed with our platforms as a customer, service provider or content author. More than 250 million students have used Envato Tuts+. We have over 25,000 free tutorials and 1,000 video courses which are available as part of an Envato Elements subscription.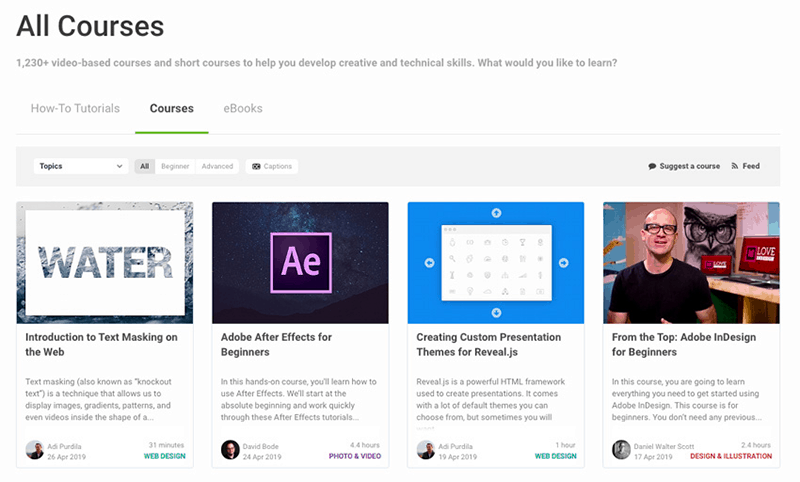 What is PlaceIt?
Placeit helps small businesses, freelancers and marketers complete creative projects without needing special software or deep technical knowledge. You can create logos, promotional videos, social media graphics, posters, merchandise and much more online using a web browser and Placeit's library of over 20,000 smart templates. We want to help
anyone
get their creative projects done, so we need truly easy-to-use tools to make that a reality. We've seen business owners create their entire brand with Placeit!
With so many products and offerings, how do they all sync together?
We want Envato to be a one-stop-shop for creatives to get their projects done. To help with this, customers can sign-in to all of our products and platforms with just a single Envato account. Part of my team's mission is to better organize our products and make sure we're connecting the right people to the right product. For example, if you're an established video marketer with access to professional tools like After Effects, then Envato Market is a great place for you to find a huge range of really powerful templates. However, if you're new to video marketing and don't have any special software, then Placeit would be a great place for you to start.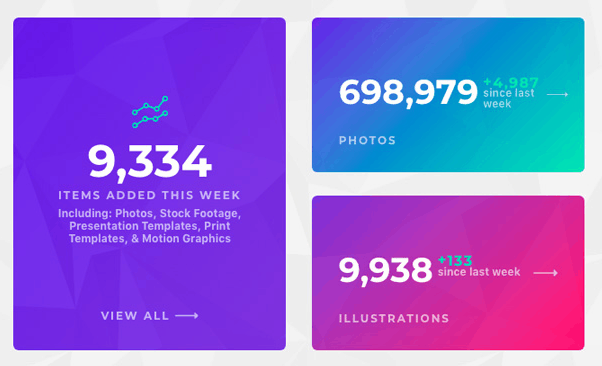 How does website builder Envato Sites work?
Envato Sites helps customers build and host simple landing pages and marketing website without the need for special software or deep technical knowledge. Each page of your website is built of sections we call Blocks. Each Block has a few form fields and a few layout choices that help customers produce something very professional looking, without a lot of effort. The Blocks automatically redesign themselves to suit different sized screens and different content. Websites can be published for free on an Envato domain or to your own domain name for a small fee. We take care of the hosting, software updates, SSL certificates and much more. We started out focusing on landing pages and simple marketing websites, but we're regularly adding new blocks and integrations to expand into more different use cases. We developed a new mobile-first website maker, Milkshake, specifically for the Instagram community due to our emphasis on various customer use cases. The test websites that we're observing appear fantastic, and our team is actively preparing for an upcoming launch.
What services and apps can integrate with Envato Sites?
We have several useful apps and services that integrate directly into websites built with Sites, including Zendesk, PayPal, Eventbrite, MailChimp, YouTube, Google Maps and Google Analytics.
Do you offer SEO guidance or services?
We don't offer those services directly, but our community does. There are plenty of SEO service providers on Envato Studio, SEO tutorials on Envato Tuts+ and SEO plugins for different content management systems available on Envato Market.