Founded in 1989, YesUpHost is a Canadian website host with an environmentally friendly data center and a 99.9% uptime guarantee. Specializing in dedicated servers, this company is for experienced website owners only.
Did you read about YesUpHost and decide to give it a try? If so, this is a how-to guide explaining the exact steps to create an account with YesUpHost. Be warned: this is a process takes some time and you'll get very little support from YesUpHost itself.
Step One: Choose Your Dedicated Server
There are two core types of dedicated servers available from YesUpHost—more expensive "fully customizable servers" and cheaper "limited stock special dedicated servers." In fact, these plans are so limited, they are often out of stock. The cheaper plan was available when I signed up, so I chose one of those for testing purposes.

Step Two: Choose Your Billing Cycle
Once you select your package, you will be directed to a checkout page. Here you choose your billing cycle (monthly, quarterly, semi-annual, annual, or biannual) and any add-ons, including additional memory, hard drives, and more. Then click Next Step.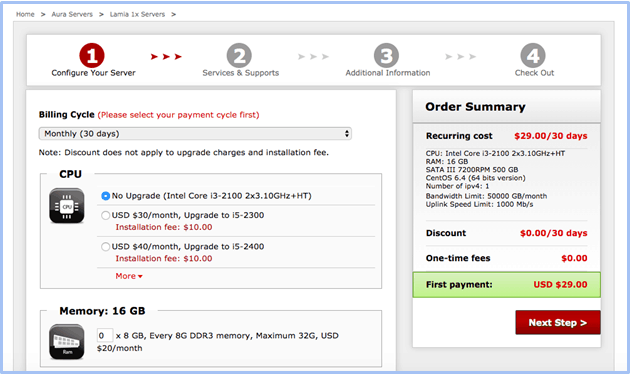 Step Three: Enter Your Host Name
Next, you need to enter your host name (it can be anything—it's just for your personal reference) and agree to the terms and conditions. The process is quite simple. When you're done on this page, select Checkout.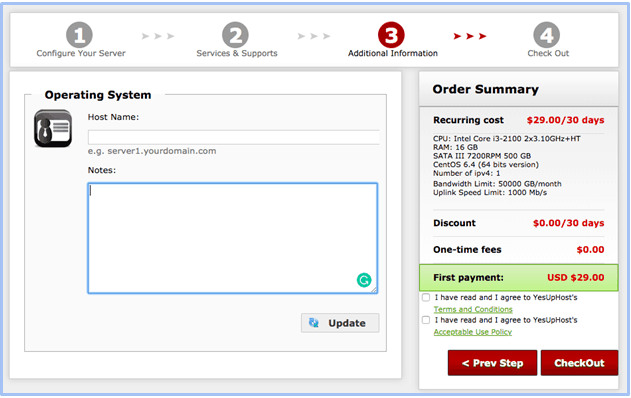 Step Four: Create an Account
Now you need to enter your email address and password. Once you've completed this step, your welcome information is emailed to you.

Step Five: Activate Your Account
Head over to your inbox and find the welcome email—note, mine was in my spam folder. Click on the link to activate the new account and log into YesUpHost.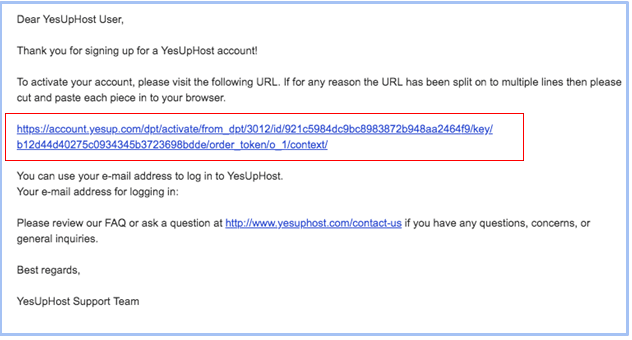 Step Six: Access Your Account
This is where it starts to get a little confusing. Inside your admin, you will see a green Access button. When you click on that, it takes you to a long form asking for your personal information. There are no instructions, but you do need to fill out this page to continue the account creation process.

Step Seven: Find Your Order
This step also lacks any instructions on the site. Once inside your dashboard, navigate to My Orders on the left-hand navigation. Click the small circle on the left, then click on Details. On the next page, select Pay Now.
Step Eight: Pay for Your Hosting
Next, you can choose how to pay for your hosting, either by PayPal or credit card. Enter the required information and you should be all set.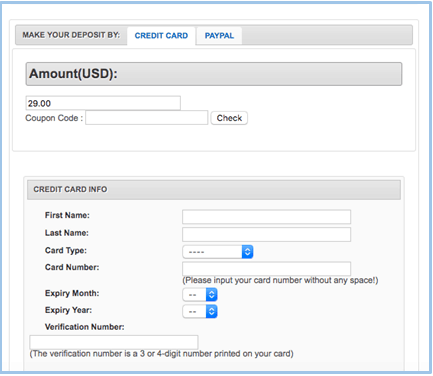 At this point, however, I hit an error. As soon as I entered my credit card details, a warning page popped up saying, "an unexpected error has happened."

I wasn't able to get instant support from the team (live chat was always offline), so I went back and repeated step seven. This time, all I needed to do was click Details and my order was confirmed.

Step Nine: Wait
After I paid for my server, I received an automated message stating I might need to wait up to three business days for my server to be provisioned. Ouch.
I'm not the most patient person, so I decided to try to contact the team on live chat to get more information. But live chat was offline (of course), so I submitted a support ticket.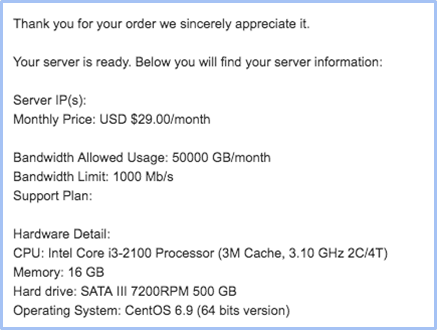 I received an automated reply one day later stating my server was set up. I was pleased it had only taken one day, but the automated message felt impersonal, and I was disappointed that I hadn't been able to chat with anyone live.
Buggy, Complicated, and Impersonal
This was not a pleasurable experience. Not only was live chat offline during the entire process, the instructions on-screen were also often nonexistent.
Hopefully, this setup process doesn't deter you from learning more about YesUpHost. It has pros and cons like every host. However, if you're looking for a powerful host with an easier onboarding process, I'd recommend reading about Vultr.