RoseHosting is an award-winning host, offering SSD storage and 24/7 customer service.
Have you read about RoseHosting and decided to give it a try? Nice! If you need a little help to get started, this guide takes you through the quick and easy process of creating an account.
Step One: Select the Shared Hosting Plan
At first glance, it looks like there are four shared hosting plans, but the upper package is actually a VPS (virtual private server) plan. For shared hosting, you can choose between Basic, Business, and Ultimate, which range from one to 20 domains and 4 GB to 20 GB SSD storage, respectively.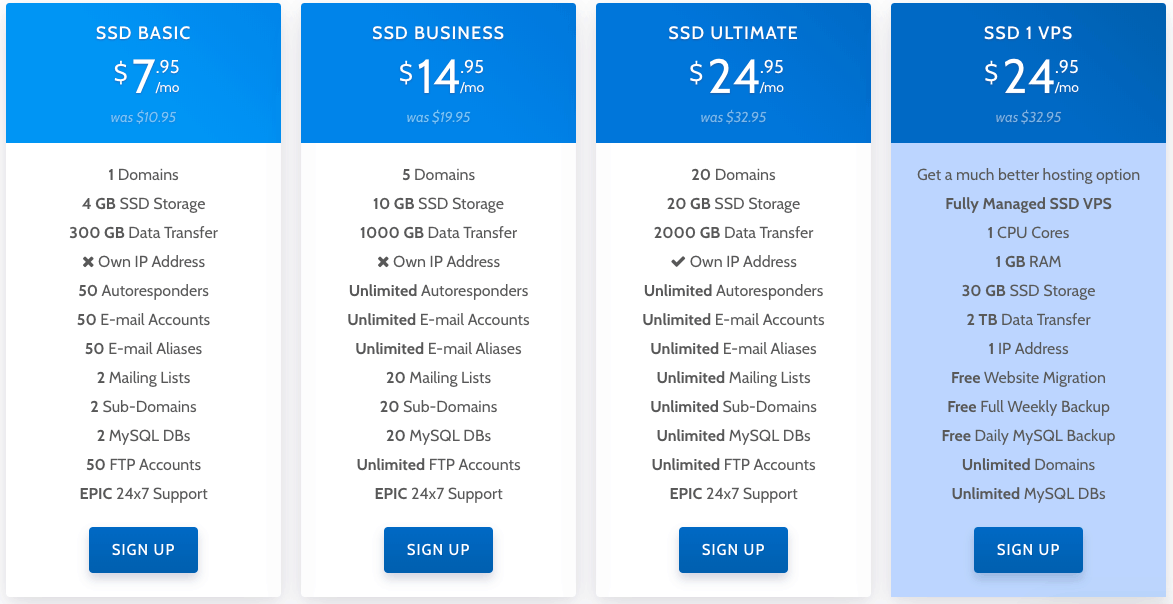 Step Two: Select Your Domain
After you click Sign Up, you are sent to a retro-looking signup form. However, it's surprisingly easy to navigate. You can either transfer a domain or use an existing domain but leave it elsewhere. Oddly, there isn't an option to purchase a domain. So you'd need to do that first, before signing up for RoseHosting, if you want to create a brand new site.
I opted to use an existing domain and leave it with its original registrar. RoseHosting provides the domain name system (DNS) details, which is helpful. I was able to copy and paste them for mapping the domain later.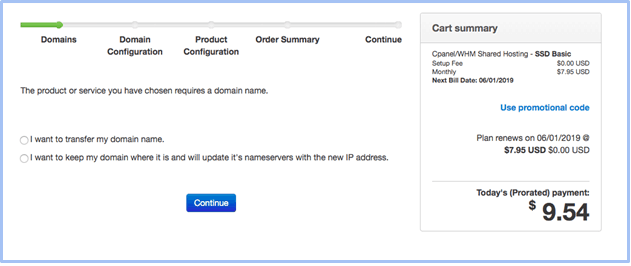 Step Three: Configure the Product
Again, the next step isn't the most beautiful, but it is functional. First, select either monthly or yearly billing.
Second, choose if you'd like VIP support for a (fairly hefty) monthly fee.
Third, you can choose whether to purchase a Cloudflare content delivery network (CDN) for an additional fee.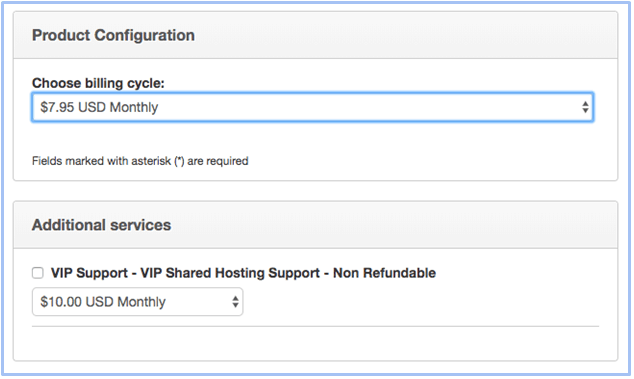 Step Four: Pay for Your Hosting
The final page is for payment (via PayPal or credit card) and also to input all the usual personal details. It can be completed in a minute or so.
Not Pretty, but Easy
Okay, it's not the worst user experience out there, but it's not the most attractive either. However, it is intuitive and easy to navigate. I created an account within a few minutes and, although I didn't need help, live chat was present every step of the way.
Perhaps RoseHosting isn't the right host for you. Maybe you'd prefer a more developer-friendly set of features, like with DigitalOcean, or if you want a more modern interface, consider Vultr. There are tons of options out there, so the key is finding a host perfect for your needs.