DigitalOcean offers a developer cloud, a network of virtual machines that are designed to allow you to scale up as your website grows. It's targeted at developers, but that doesn't mean the account creation process is complex. Far from it. The signup process is smooth and simple. In fact, you'll likely want to read the
in-depth review
after seeing how easy it is to set up an account.
How to Create a New Account with DigitalOcean
It may sound corny, but
creating an account with DigitalOcean is actually quite a pleasurable experience
. The pages are clean and only ask the bare minimum information to get you started. To begin, sign up for an account by providing your name, email address, and password. If you find this process too demanding, you also have the option to register using Google instead.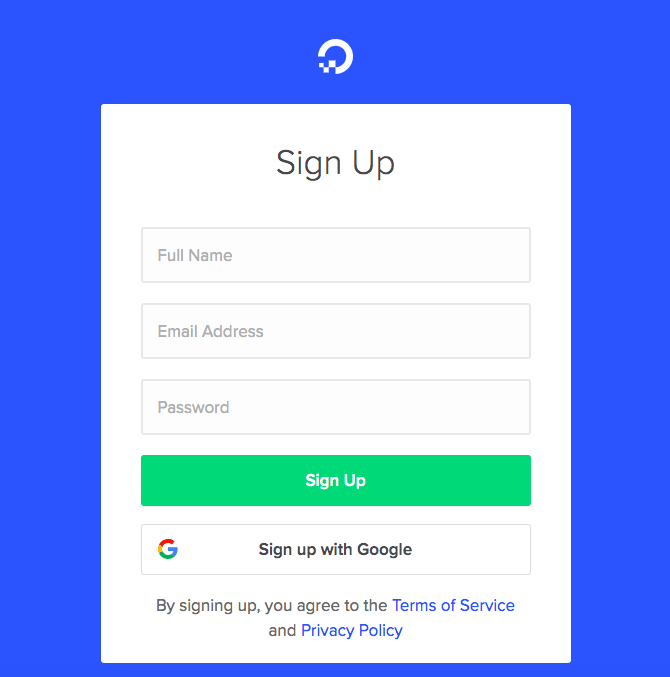 Then a popup lets you know you need to head over to your email account and verify your email.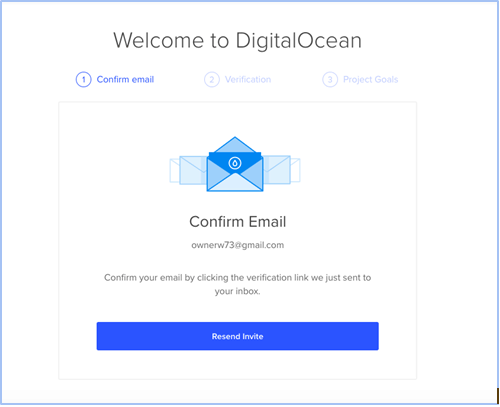 Right on cue, the email arrived in my inbox, and it only required one click for me to verify my account.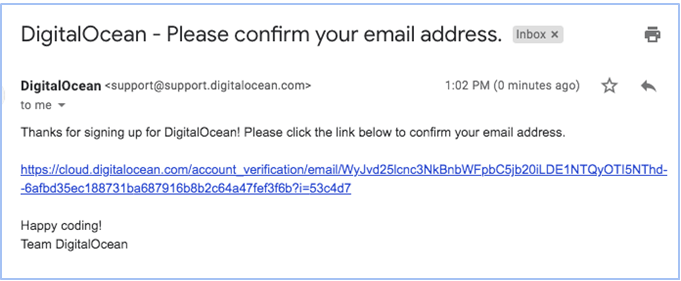 When I returned to the dashboard, I was prompted to enter my credit card details (there aren't any other payment options, in case that's an issue for you). Remarkably,
my account was now set up
. At the Welcome Screen, I was prompted to create a project and begin my WordPress installation, which can read about in this
article
.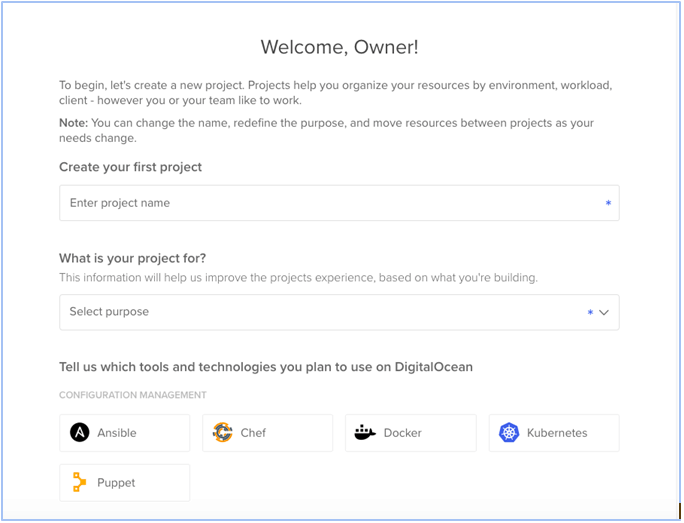 As DigitalOcean isn't a domain registrar, you can't purchase a domain or get a free one, nor are there tons of optional add-ons such as a CDN.
If you want any add-ons, you'll need to purchase them from a third-party provider
.
Surprisingly Suitable for Beginners
DigitalOcean is clearly aimed at developers (you can
read about the advanced features here
), but even a beginner could create an account. It's literally three beautiful steps from start to finish, taking less than one minute. If user experience is important to you, you'll love the sleek interface. However, if you need more beginner features and you don't mind a longer signup process, click here to read about
Bluehost
. If you prefer managed hosting, I'd recommend reading about
Cloudways
.