RoseHosting has been in business for over 17 years, hosting more than 337,000 virtual private servers (VPS) for customers in approximately 100 countries. It specializes in providing Linux VPS, but it also provides cloud hosting and other plans, powering the servers with enterprise-grade solid-state drives (SSDs).
Have you decided to give RoseHosting a go? If so, you're likely going to need to set up WordPress or another content management system (CMS) and map your domain to it. If so, this guide will take you step-by-step through that easy process on RoseHosting.
Step One: Log into Your Dashboard
Once you've signed up with RoseHosting, you will receive a helpful welcome email. It gives you all the information you need to log in and get started. While it may not sound like a huge deal, it's surprising how few hosts give you all the information you need right away.
Step Two: Select the Service
Inside your dashboard, you can navigate to the hosting plan via the left-hand menu. Select Services and then cPanel/WHM Shared Hosting. You will then see a list of your hosting services.

Step Three: Select Service Management
Once you're inside the service, select Access Control Panel from the left-hand menu again.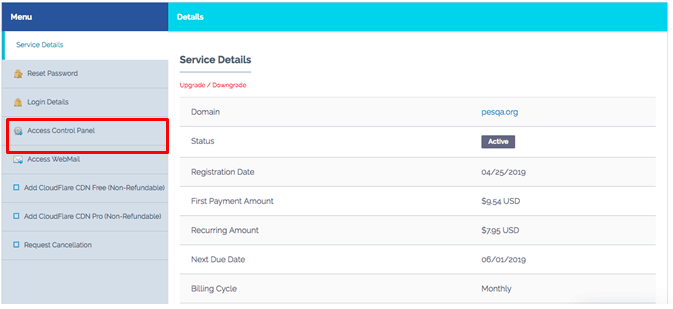 Step Four: Access the One-Click Installer
From this point, you will be relying on the proven pairing of cPanel and Softaculous. Inside the control panel, find the Software section and select Softaculous Apps Installer.

Step Five: Install WordPress
Once you're in the one-click installer, select WordPress and follow the instructions for a quick install. You'll click through a few pages, but it's really straightforward and you can't really go wrong. When you've hit Install and it's complete, you will be notified on the screen.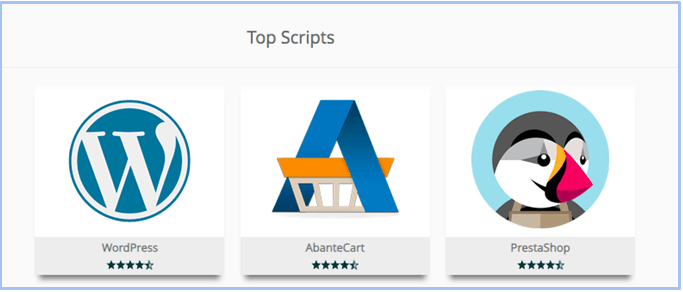 Note, you need to pay extra for a Cloudflare content delivery network (CDN), so I didn't bother installing it at this point.
Step Six: Map My Domain
To map a domain that is registered at a third-party registrar, you need to grab the nameservers from your welcome email then update them at your domain registrar. It only takes a minute or so, and if you get stuck, you can live chat with support.
Very Easy
It's very, very easy to set up a WordPress website and map a domain to RoseHosting. That's largely due to the use of cPanel and Softaculous, which is a reliable and easy method to set up, once you understand the interface.
If you're looking for a vendor that is more geared at experts, try Heficed, or if you're looking for a vendor that specializes in WordPress hosting, read about Flywheel.
Alternatively, head back to our full review of RoseHosting to learn about the features, pricing, and support.