DigitalOcean is a developer-friendly hosting provider with customers in nearly 200 countries around the world. It's not ideal for beginners and the customer service is severely limited, but it's actually relatively easy to connect a domain and install WordPress – if you have some knowledge of the command line.
If you're interested in learning more about DigitalOcean, I'd recommend heading over to the in-depth review to learn about the features, ease of use, pricing, and so on.
How to Connect a Domain and Install WordPress on DigitalOcean
While the account creation process is ridiculously easy, once you start using any of the functionality, it can get a little too complex for most beginners.
There is a one-click installer for WordPress but it's not a simple point and click like some beginner-friendly hosts offer. If words like SSH key or terminal make you run for the hills, this isn't the host for you.
First, log into your dashboard and select Create Project. Enter a project title, description (optional), and purpose for your project. These fields can be anything and are really just for your reference, so just make sure they are memorable to you.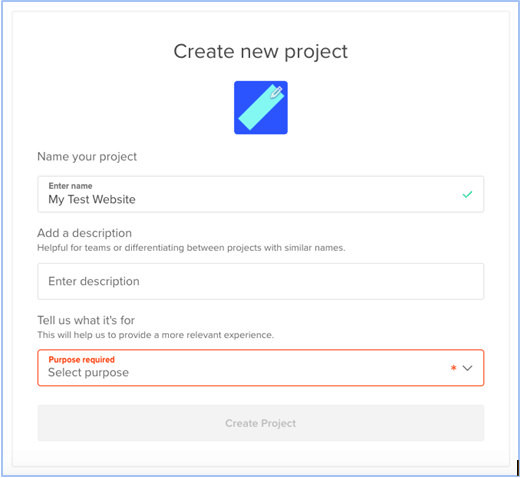 Once you've created a project, you then need to create a Droplet (or environment). In order to install WordPress, you need to configure the environment accordingly.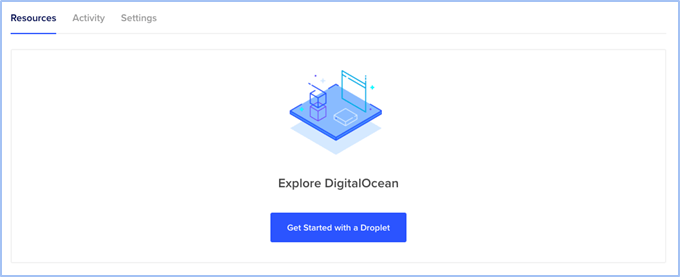 Select Create Droplet and then click into the Marketplace tab. This is where you will find all the various compatible configurations, including the one-click WordPress installer.

Scroll all the way down to the bottom and select WordPress. You can easily find it by looking for the WordPress icon.

Once you've selected WordPress, it automatically updates your droplet settings to the correct configuration, so you can leave most of the settings in the default position (except for the pricing). Scroll to the left to find the lower priced plans. For a basic WordPress website, you can get started on the cheapest plan.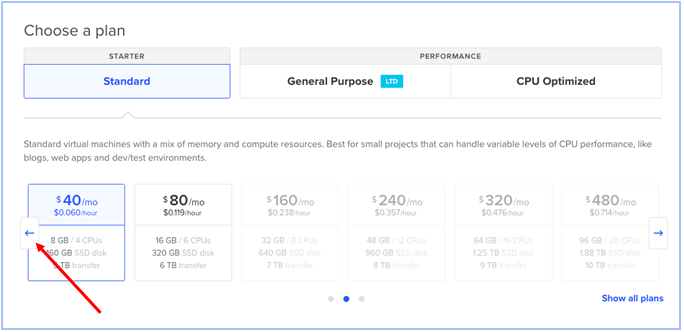 For now, leave backups and extra storage disabled, although you can choose to pay extra for these add-ons if you need them.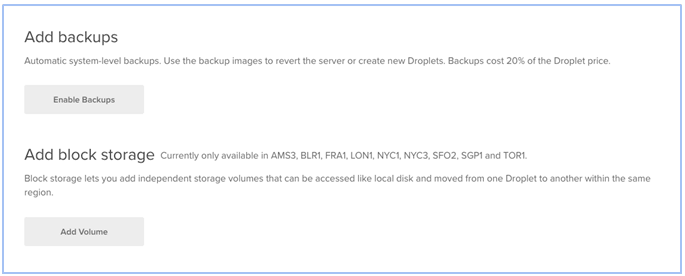 Next, select the data center closest to your primary customer base and leave the optional add-ons unchecked.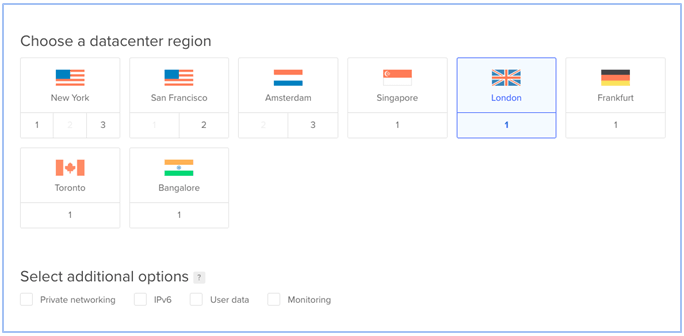 Scroll down and update your hostname to something memorable and hit Create. You have to wait less than one minute for the instance to be prepared.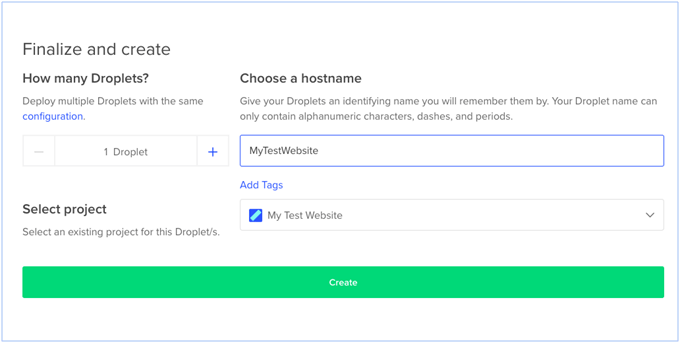 Once it's complete, you will see your brand new IP address next to your hostname. However, there are still a few more steps in order to complete the setup. Warning: this is where it starts to get more complex for newer website owners.

If you visit the IP address, you will find an error message advising that the final part of the configuration must be completed via SSH.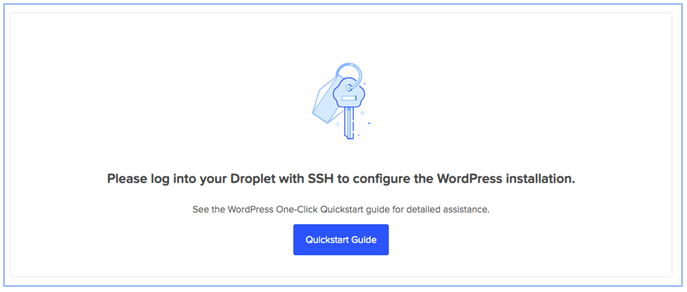 You can either use the Console provided by Digitial Ocean, Terminal (Apple), or Putty (Windows). I use a MacBook, so I opened up Terminal and input the following commands:
Enter: ssh [email protected]
When prompted, type "YES" to confirm you want to continue.
When prompted, enter your password. You can find this in your welcome email, which you will have received when you set up the droplet.
For a second time, you will be prompted to enter your old password. Enter the same password as in step 3.
When prompted, enter your new password and confirm it by entering it a second time.
When prompted, enter the domain name you would like to install WordPress on (don't worry if you've not updated the nameservers or DNS yet).
You will be asked whether you would like to install a Let's Encrypt SSL certificate. For simplicity, I entered "n" for no.
If everything has gone to plan, you will receive an on-screen notification in the terminal that your WordPress instance has been successfully installed.
To confirm this, you can enter the IP address into the Google search bar. You should be able to see a fresh WordPress installation.
The final step is to connect your domain to the IP address. Head over to your domain registrar (e.g. GoDaddy) and update the A record for the domain to the IP address in the DigitalOcean droplet. It can take up to 48 hours, but once it's propagated, your WordPress will be live on your domain.
There's a One-Click Installer, but You'll Need Some Expert Knowledge
While the process isn't overly complex, it does have a few extra steps which require knowledge of the command line.
You can always do a bit of research and learn how to work with the command line, but if you're a beginner, you might find this too complex for your needs (especially considering the lack of support).
Having said that, for experts, it's a really sleek interface, and can easily be set up in a couple of minutes.
DigitalOcean is not for everyone. If you're looking for a host which is more beginner-friendly, try SiteGround. If you'd like to try a host which specializes in managed WordPress hosting, click here to read about Cloudways.