We noticed that ever since Hostinger reduced their prices, many users are closing their accounts with A2 Hosting.
A2 Hosting delivers premium hosting at an affordable price. However, it uses cPanel, which isn't everyone's cup of tea, and you might be getting tired of their slightly longer than average support response times.
Luckily, A2 Hosting offers a solid money-back guarantee. Not only does it cover you for a full 30 days, but there's also a no-questions-asked policy, and you can cancel online at any time without having to contact support. Even if your guarantee period has ended, you can still get a prorated refund for the remainder of your term.
Whether you are an A2 Hosting customer or you're just thinking of signing up, read on to find out how quick and easy it is to cancel your account and get a refund.
If you're looking for an alternative to A2 Hosting, SiteGround offers similar cPanel hosting with a very transparent and efficient cancellation and refund process.
How to Cancel your Account Step by Step
Canceling your A2 account is easy – you don't have to talk to support at all to receive your refund.
From your dashboard, just go to 'Services' in the top menu and then to 'My Services':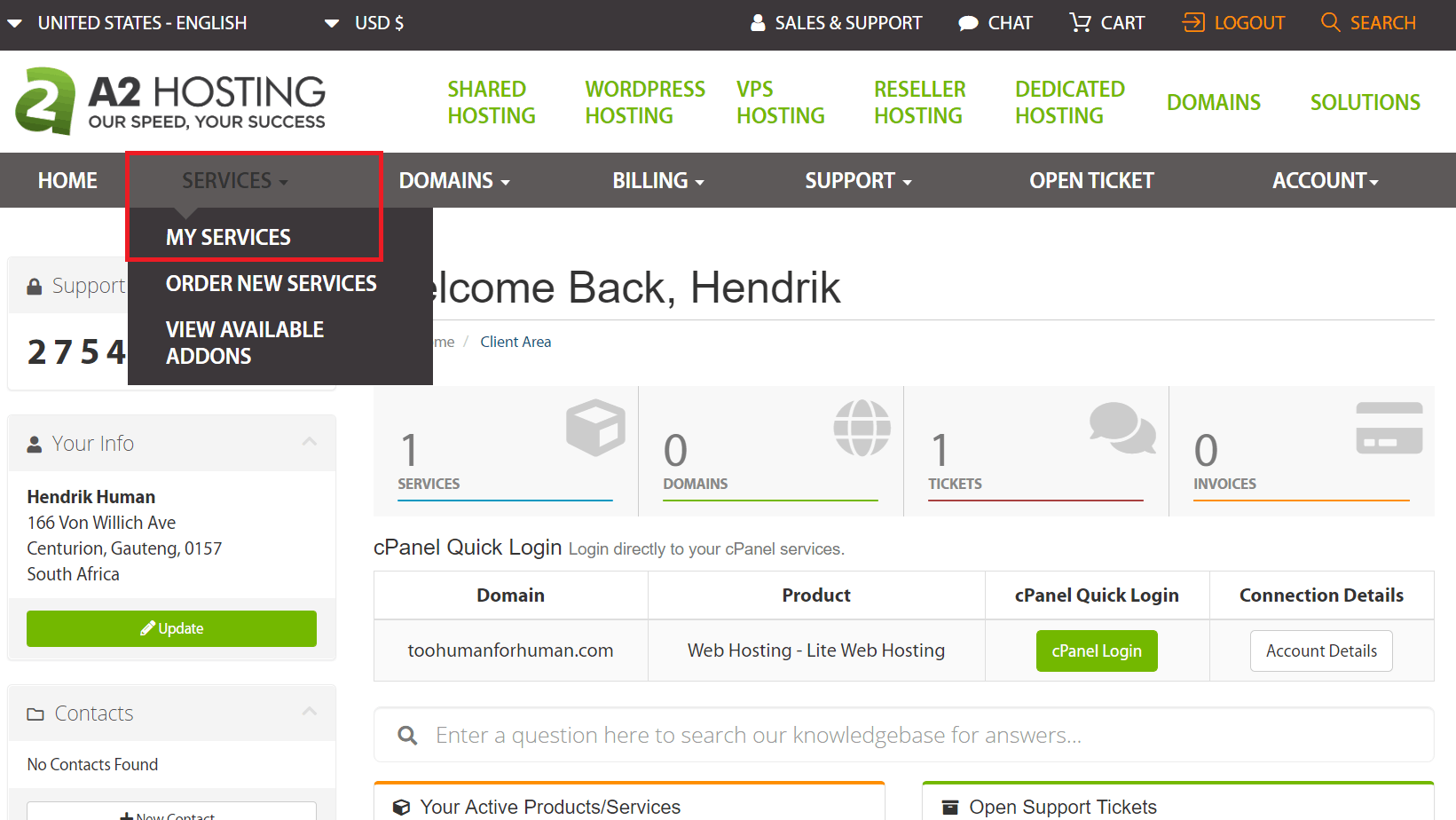 All your active subscriptions and add-ons will be displayed on this page. Find whichever subscription or plan you want to cancel and click the 'Manage' button: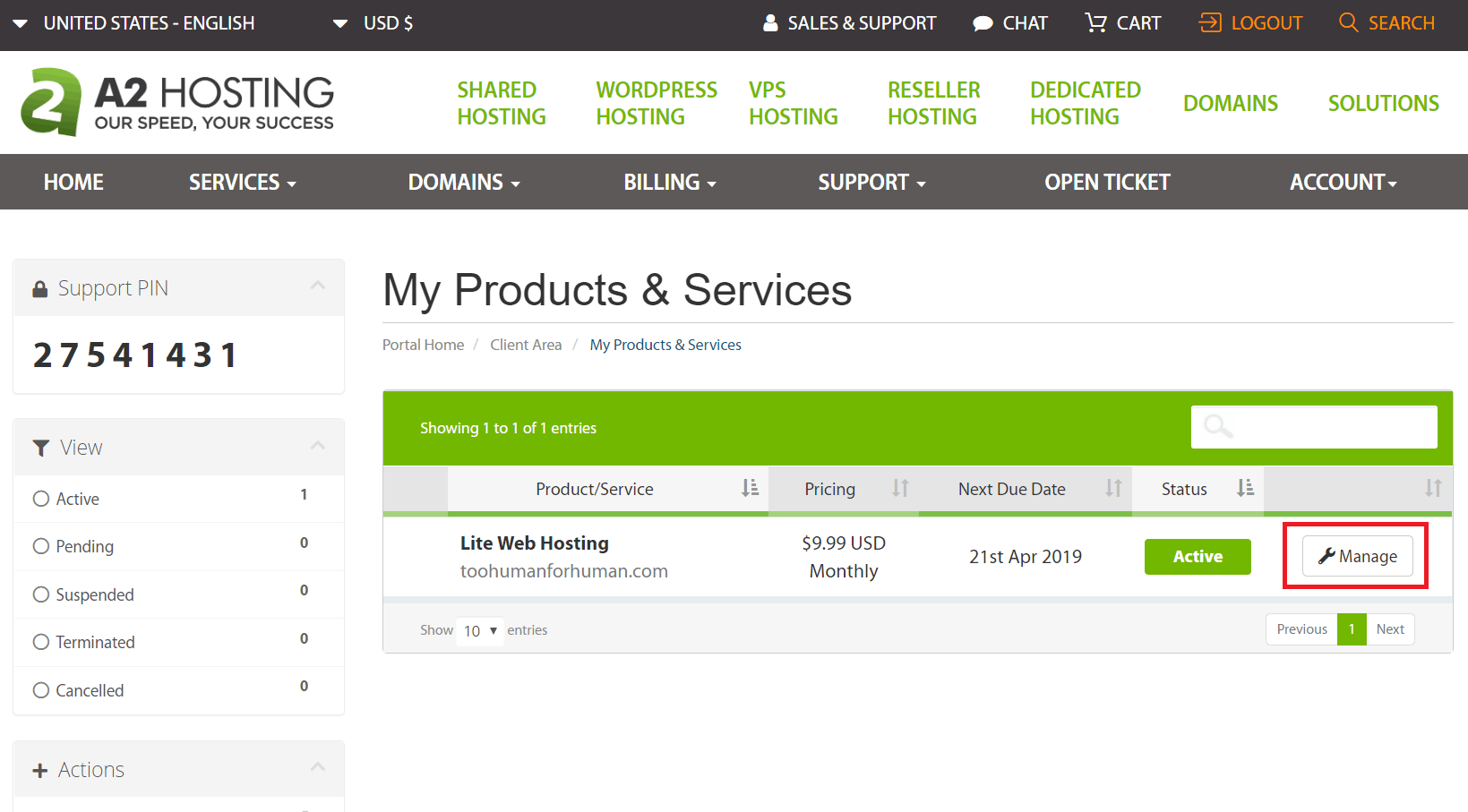 That will open up a page with the details for that product. This is a bunch of technical stuff you don't really need to worry about for now. What you're really looking for is the 'Request Cancellation' link in the 'Actions' menu on the left: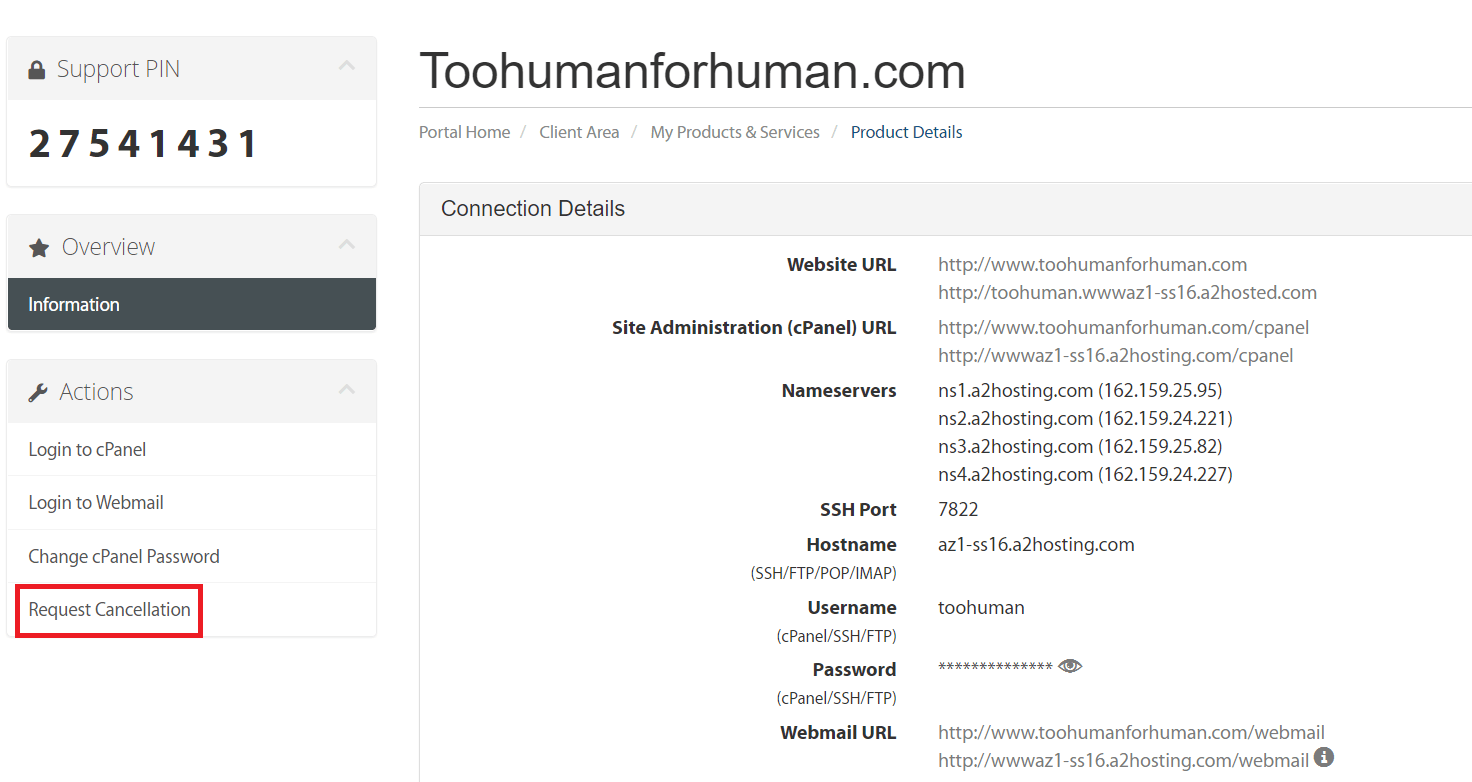 Clicking that will take you through to this page. You'll have to type something in the text box, but you don't have to go into any detail. You also don't have to pick a reason for canceling in the pop-up box: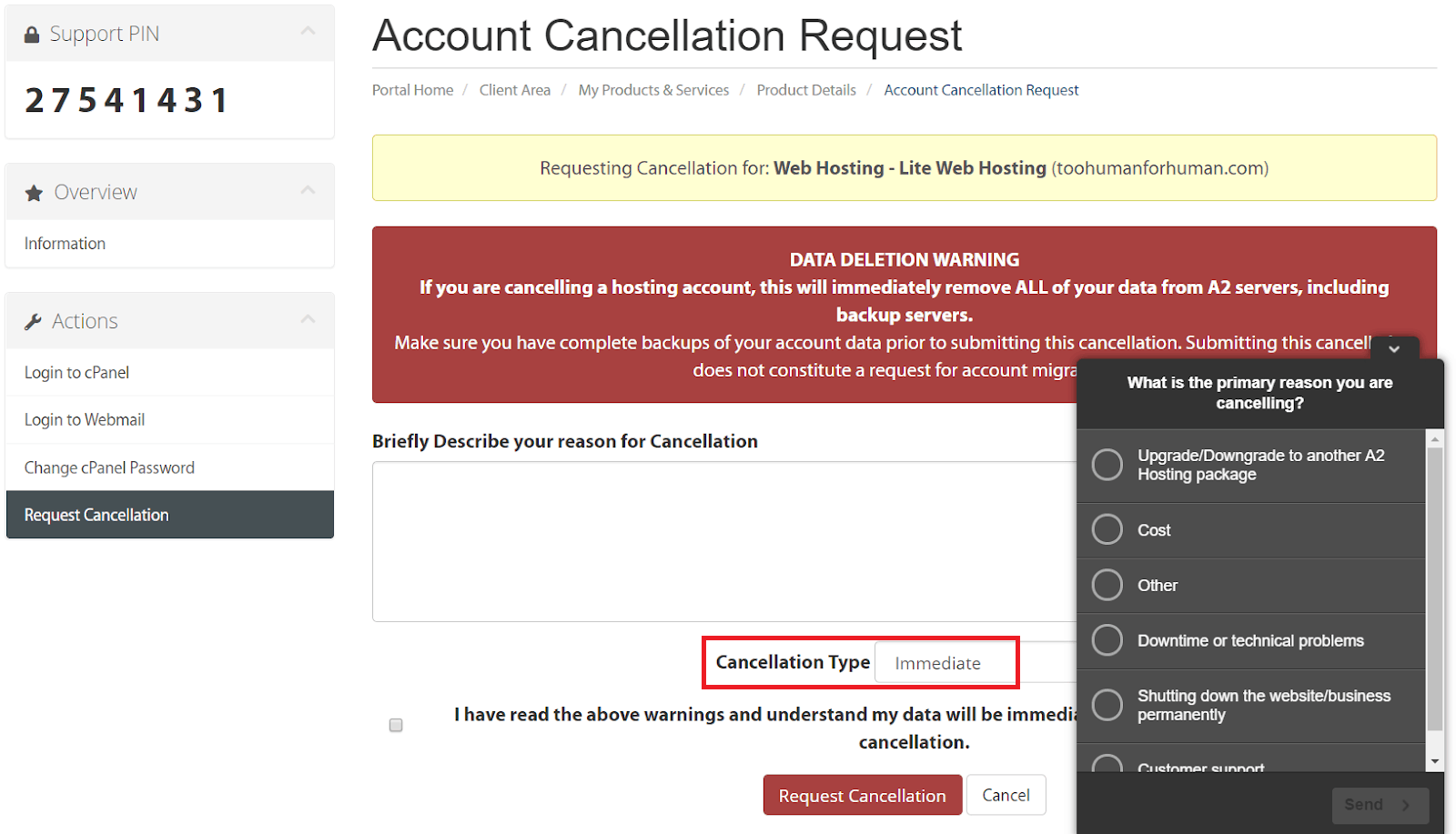 If you want more time to transfer your hosting somewhere else or you feel like you might change your mind and stay with A2 Hosting, pay attention to the 'Cancellation Type' field. Here you can choose to immediately cancel your account or to keep it running till the end of the billing term.
If you're ready to go ahead, check the confirmation box and click the red 'Request Cancellation' button.
You'll be taken through to a page that confirms your cancellation request has been submitted. An agent will review your request and close your account (keep in mind that you might lose access at any time).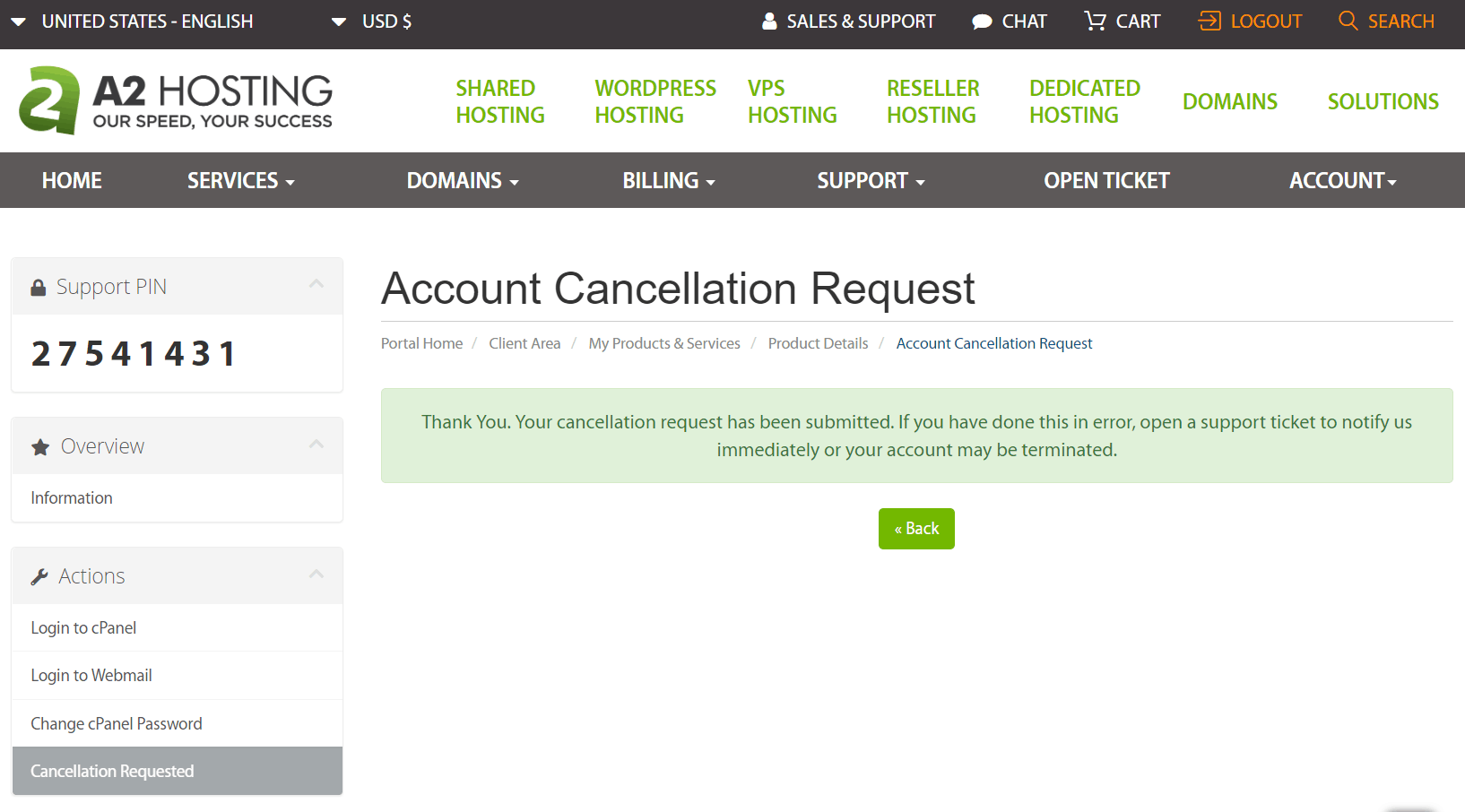 I would have liked to have been informed as to when exactly my account would be canceled and when I could expect to receive my refund.
I did receive an email that said my cancellation would be processed within 1-3 business days, but it didn't mention the refund: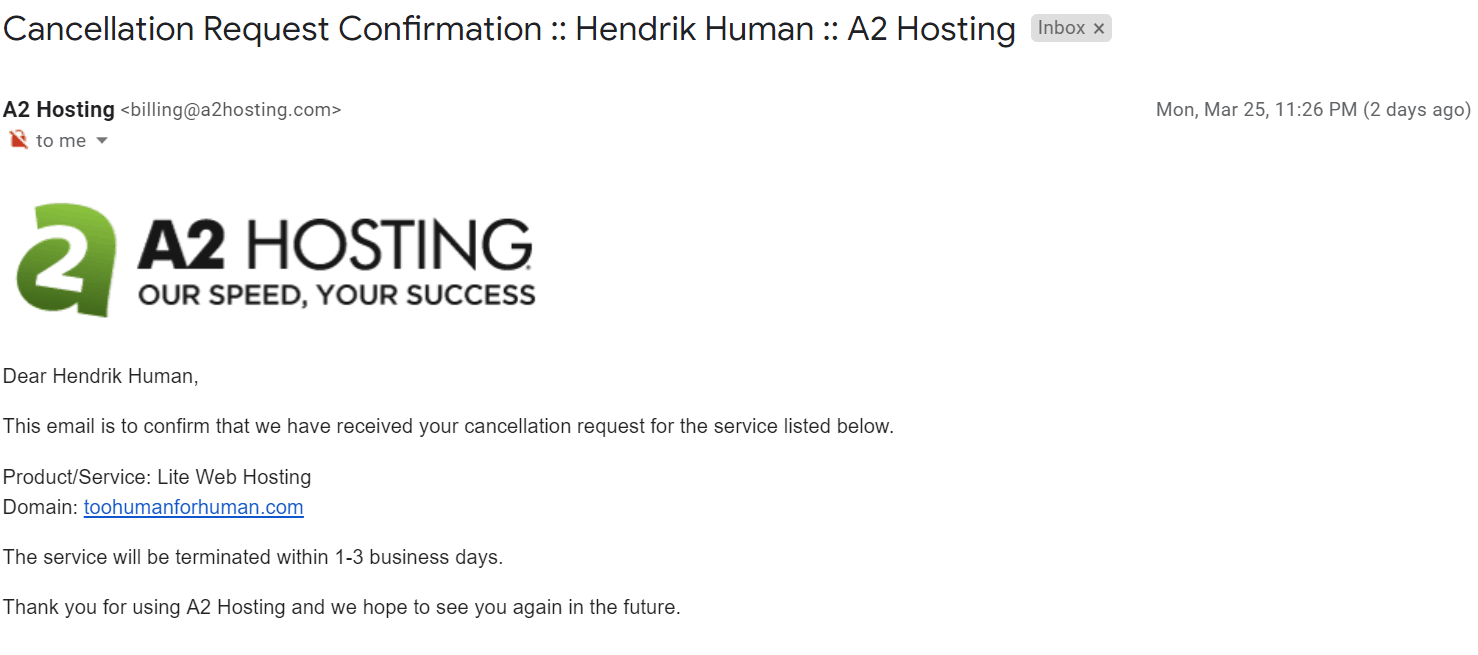 To make sure everything was in order, I reached out to customer support and asked whether I needed to make a refund request. I got this reply about half an hour later: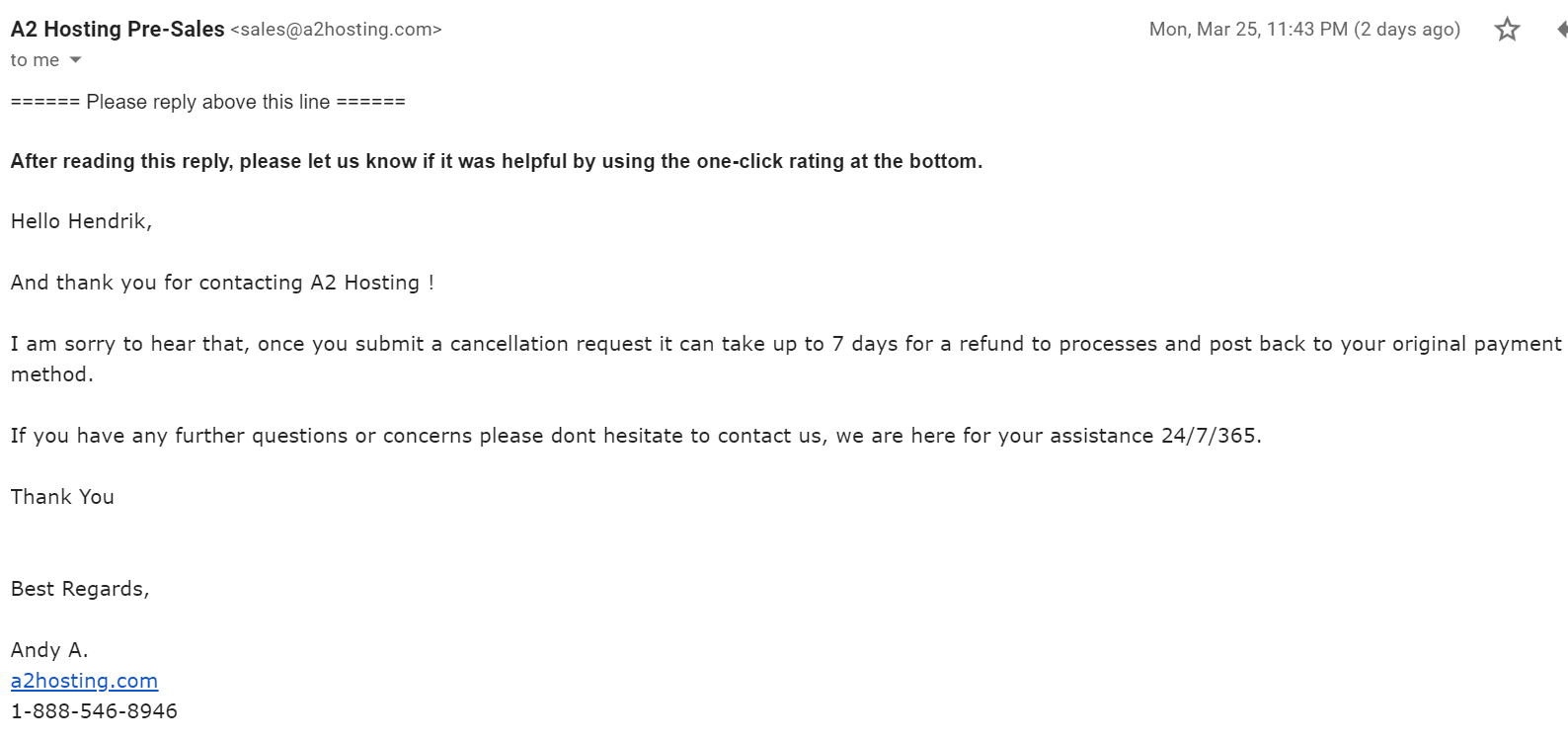 It's not 100% explicit, but I assumed it meant that the refund is automatically processed when you cancel your account. This would make sense as A2 Hosting also offers prorated refunds. I asked them just to be sure, and received the following reply: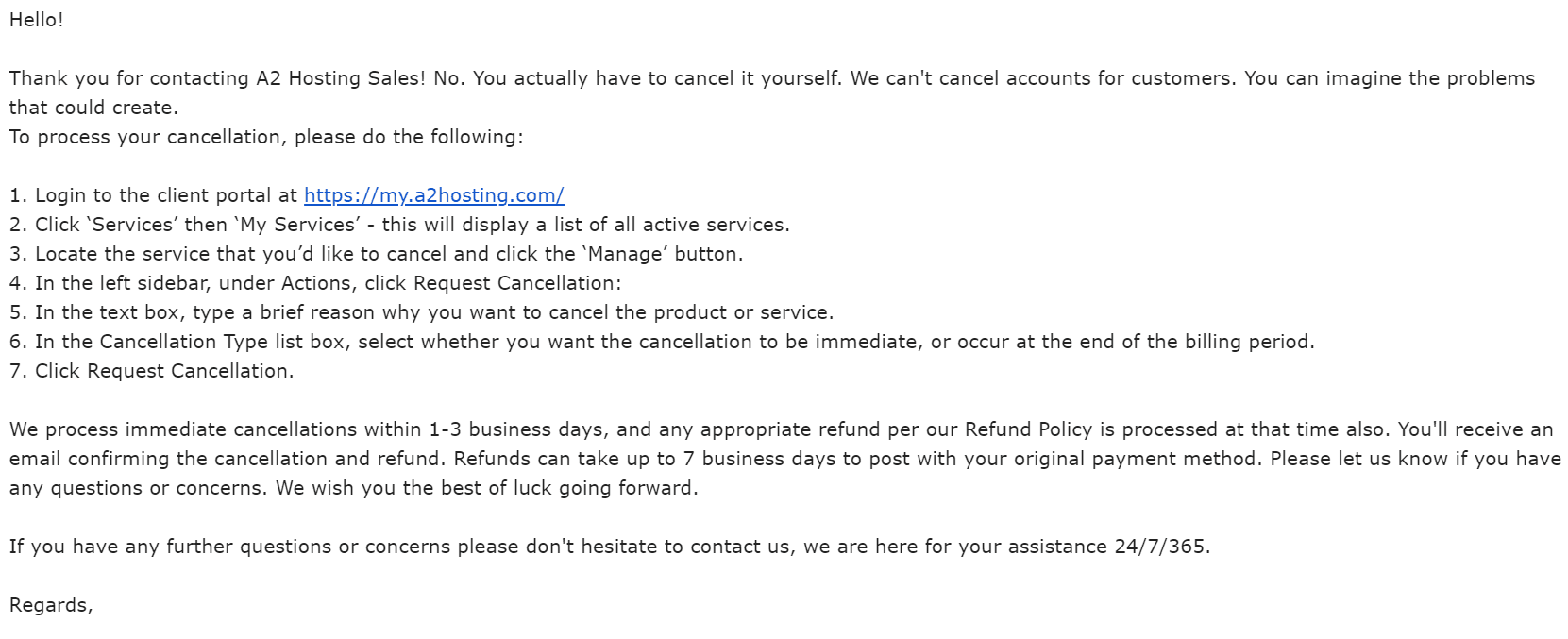 Again, I was a bit annoyed that they didn't directly answer my question. However, they did send me a complete step-by-step run through of how the cancellation and refund process works, and there I found my answer.
Almost exactly 36 hours later, I received an email notifying me that my account cancellation had been processed: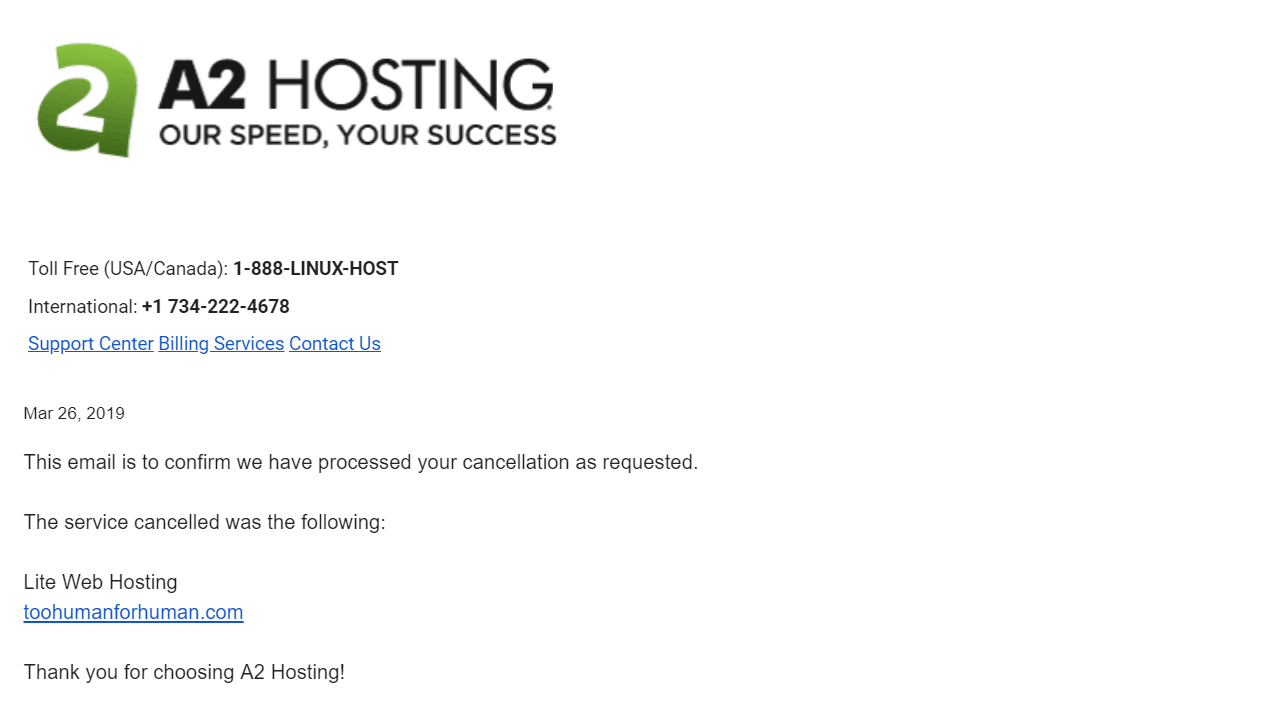 I also got an email with an invoice, confirming that my refund had been approved: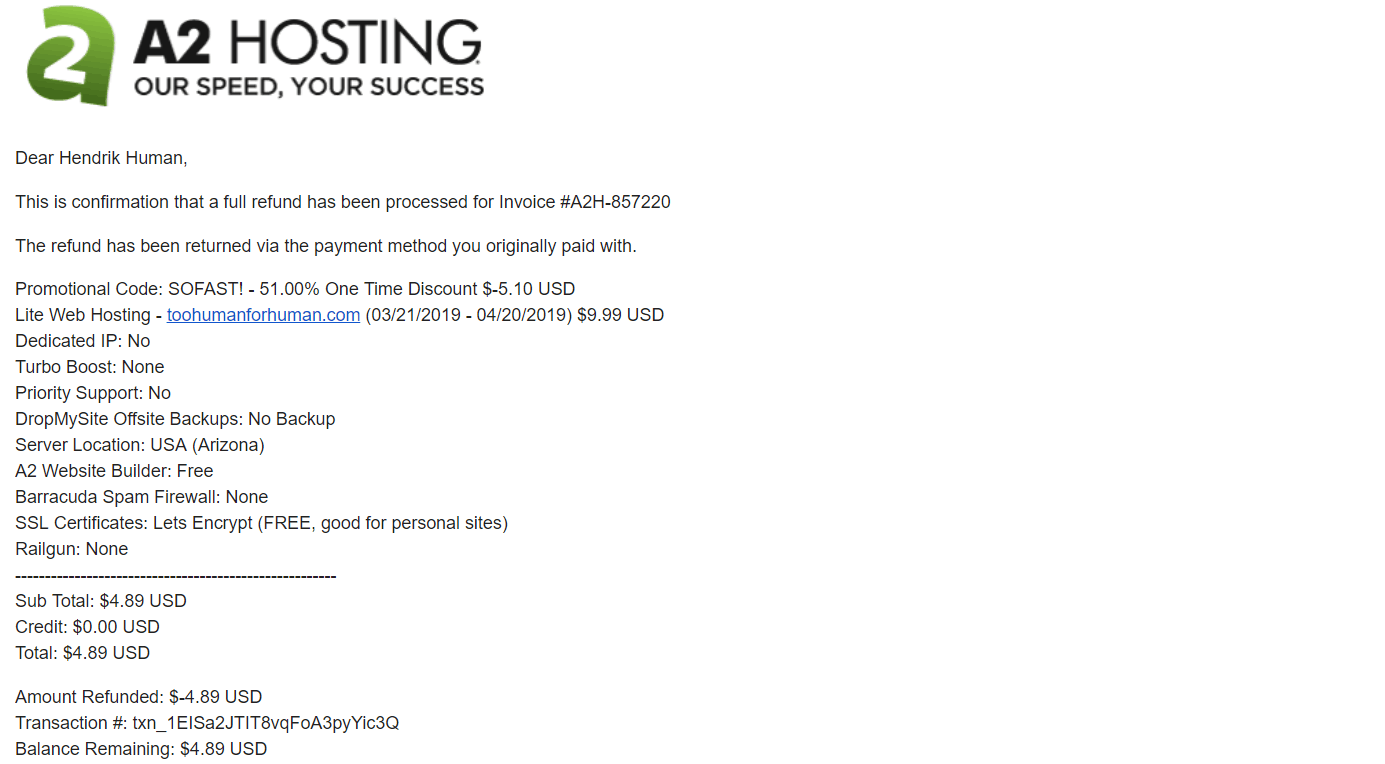 It took about 5 days to get the money back in my account – a longer wait time than usual.
Easy Automatic Cancellation, but You Might Feel Left in the Dark
If there's one thing that A2 Hosting's cancellation and refund process shows it's how important it is to be thorough and transparent when it comes to customers and their money. Technically, they have one of the quickest and easiest cancellation methods I've used, and it's always a plus when you don't have to contact support.
However, the lack of information is a bit of an issue. I had to contact support anyway to find out what was going on.
If you're looking for extremely fast cancellations and refund processing, then I recommend both Kinsta and SiteGround. Both processed my cancellation request (and the actual refund) almost instantly and I had the money back in my account within two days.