There was a time when webmasters could easily game search engines into giving their pages a higher ranking than they deserved. Simple tricks like keyword stuffing, hidden text and spamming the Web with links to the target site were quite effective in securing a spot at the top of the search results.
More sophisticated search algorithms have rendered many search engine optimization (SEO) techniques obsolete, however. For years, "black hat" SEO tactics have been a surefire way to get a site downgraded — or even de-listed — by search engines. Even so, black hat SEO techniques such as link spam and hidden text still persist. While they're ultimately toxic to a page's search ranking, they sometimes provide a temporary boost which can be exploited by unscrupulous SEO practitioners.
The Money Maker
Despite continuing advances in search engine technology, there's often a delay between black hat SEO techniques being deployed and the inevitable negative effect on a site's search rankings. In some cases, it can be several weeks before a site is downgraded or removed from search results. This provides a brief window of opportunity for black hat SEOs to monetize an illicit search boost.
Sometimes the affected pages are owned by the people engaging in prohibited SEO tactics. Such pages are only intended to have a relatively brief life span, so the fact that they're apt to be downgraded is irrelevant. A few weeks at the top of the search results may be just enough to generate a net profit from a pay-per-click service, or to spread malicious code via an attack site.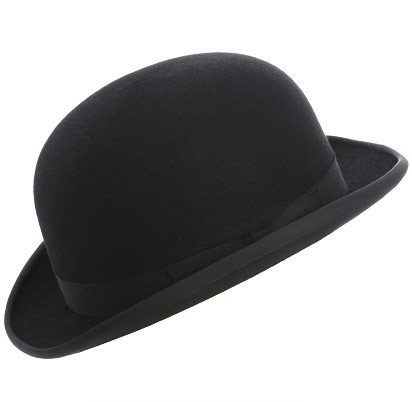 The Unsuspecting Client
In other cases, however, the site belongs to an unsuspecting client who has engaged an unscrupulous SEO in good faith. Black hat operatives frequently approach business owners with an offer of optimization services, promising a higher page ranking, higher traffic, and a corresponding increase in revenue. Initially, the victim of this type of con actually does see a rise in their search ranking. Their page appears in a more prominent position, they receive more page hits, and enjoy an upturn in custom. Satisfied that the SEO provider has delivered on their promises, the victim is happy to pay for the service.
After some time, however, the site's search ranking suddenly deteriorates. It's no longer on the first page; in fact, it may not appear in the search results at all. The business often finds that their search traffic is now substantially lower than it was before their site was "optimized". Upon investigation, they may discover that they've been penalized or de-listed because of the activities of their SEO provider — who has now disappeared with their money. The results can be disastrous.
Many entrepreneurs have found themselves forced out of business due to a drop in traffic. Even though it's possible to work with search sites to repair a site's ranking, this can be a laborious process. By the time the site has been restored to its proper place, the loss of revenue may already be too great to sustain.
Avoiding Black Hat
Fortunately, it's possible to avoid black hat SEO providers by performing a little research.
A reputable SEO agency will be able to provide examples of their previous work, along with testimonials and checkable references from satisfied clients. They should be quite happy to describe the techniques they use — avoid agencies that employ "proprietary techniques" that they're unwilling to discuss.
Above all, the results they promise should be realistic; even the most skillful SEO expert can't guarantee a place at the top of the search results, as there are simply too many variables involved. A legitimate agency will acknowledge the limitations of SEO, and work with its clients to deliver realistic, sustainable results.
Be careful next time your small business hires an SEO agency, it pays to do some research in the long-run.