you can add and change page elements such as text and images with a few clicks and immediately preview the result
. Best of all, there's no coding involved. There are many WYSIWYG site builders out there, but they don't always offer a smooth experience. If you're just starting out, you'll want to
choose one that has plenty of well-designed templates and an easy-to-use interface
. You'll also want to have a great degree of creative control so you can personalize your design and create a unique site. Luckily for you, I've put together a list of the best beginner-friendly WYSIWYG website builders that have just those features – and the best part is,
you can try their editor for free
, either through a free plan or a free trial.
Wix tops my list because it's beginner-friendly and affordable, while giving you complete creative freedom to build the website you want
. You can try Wix for free, or read on to learn more about my other recommendations.
Short on Time? These Are the Best WYSIWYG Website Builders
Wix – A fully flexible drag-and-drop editor with hundreds of templates to choose from.
SITE123 – A beginner-friendly website builder with customer support available in 16 languages.
Squarespace – Advanced WYSIWYG builder with sleek, professional-looking templates and user-friendly marketing tools.
What We Look For in the Best WYSIWYG Website Builders
To narrow down my list of WYSIWYG website builders, I focused on these user-friendly features:
Ease of use. The whole purpose of WYSIWYG platforms is to make website building accessible, so I looked for interfaces that even complete beginners can navigate with ease. Many of these builders have drag-and-drop editors, which allow you to place your various site elements literally anywhere you want.
Attractive (and functional) templates. I looked for builders that offer well-designed templates for a variety of website categories. I also checked whether the builders have mobile-responsive templates and useful features such as galleries and social media apps already built in. This can save you a lot of time, especially if you're a beginner.
Customization options. A great template will do most of the work for you, but you also want your website to look unique. I looked at WYSIWYG builders that give you plenty of opportunities to experiment with fonts, colors, and layouts to personalize your site.
Customer support. No matter how user-friendly the platform is, chances are you may run into a bump in the road – especially if you're new to building websites. You'll want help to respond as quickly as possible, so my list includes website builders with efficient customer support that's always available and ready to help.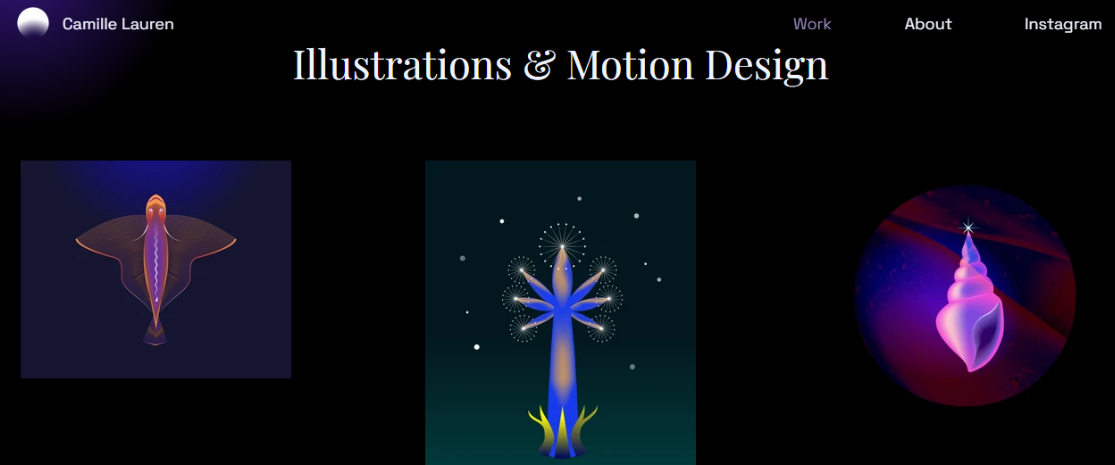 In my opinion, Wix has the most intuitive interface of all the WYSIWYG website builders. Its
drag-and-drop editor allows you to position your site elements anywhere you want on the page
, while still giving you alignment recommendations to make sure your site is aesthetically pleasing. Since you probably don't want to start from a blank page,
you can choose a template from the 900+ fully customizable templates Wix has to offer
. Just remember that once you've picked your template, you can't switch to a different one, so you'll need to do your research before making your decision. If you hit a snag with Wix,
you'll most likely be redirected to the Support Center first (which, to be fair, is pretty extensive)
, with the option to submit a support ticket or schedule a callback if you can't find what you're looking for. Although I've been able to troubleshoot most of my issues through the Support Center, human support isn't as readily available as my other options.
Features
Generous free plan. Wix's free plan gives you access to almost every feature you get with the paid plans and there's no limit on the number of pages you can add. That said, you'll have to upgrade to connect a custom domain name.
Wix Ascend. For an additional fee, Wix offers a suite of business (and user-friendly) tools you can access from a single dashboard. These include a social post builder, a video maker, analytics and reporting tools, and more.
Mobile site editing. Wix allows you to edit the mobile version of your site in a separate (also WYSIWYG) editor. This means you get total creative control over your website's look across devices.
Pre-installed apps. Many Wix templates include built-in apps that give you additional functionality for particular website categories. For example, restaurant templates come with online reservation apps, while photography templates come with Wix Pro Gallery to showcase your work.
Want to learn more?
Read our expert Wix review
.
Templates
900+
Type of editor
Drag-and-drop
Customer support channels

Community forum
Ticket/email system
Live chat
Phone (callback option)

Starting price

$

16.00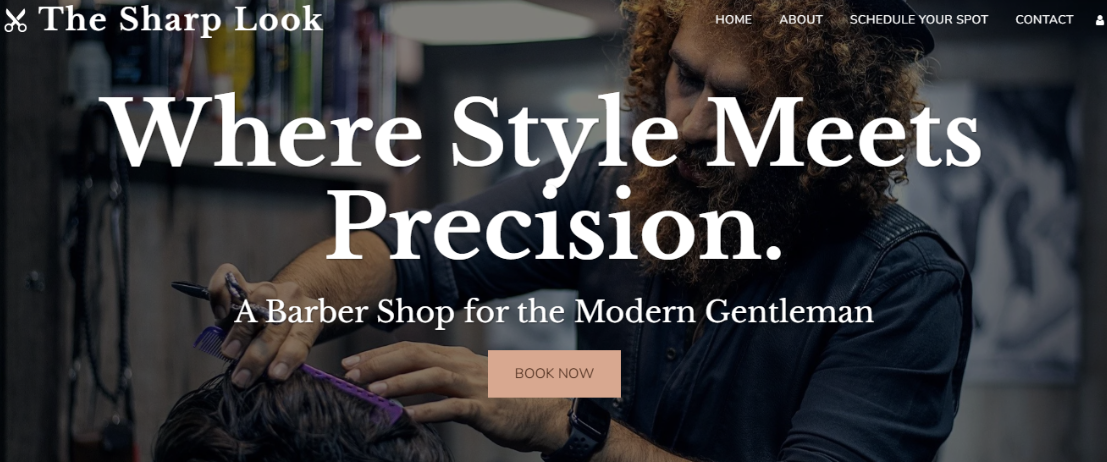 Thanks to its simple and straightforward dashboard, SITE123 will help you create a website quickly. Though you won't get extensive customization options,
SITE123's point-and-click editor makes it incredibly easy to modify your page layout, and you can customize your website's colors and fonts
.
SITE123 works particularly well if you need a single-page website
,
like a landing page or a simple portfolio.
All you need to do is move all your content blocks to the homepage, and SITE123 will automatically adjust your site navigation accordingly. SITE123 offers a free plan, but unlike Wix, it's quite restrictive when it comes to features. If you upgrade to the Premium plan for
$
12.80
per month,
you'll get a free domain for one year, 3GB of bandwidth and storage, and access to online store tools
, which is a pretty good deal considering the cheap price.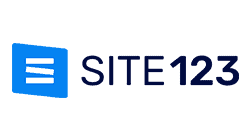 Get 40 % OFF SITE123
Save 40 % when you sign up for SITE123's annual plan
76 users used this coupon!
Features
Advanced language tools. If you want to reach an international audience, SITE123 lets you display your site in up to five languages. Plus, you get built-in multilingual SEO features to help you rank higher for search engines in your chosen languages.
Guided tour. If you need help getting started, you can take SITE123's guided tour of the interface. Helpful pop-up windows containing tips and tutorials will walk you through the building process.
Custom form builder. SITE123's built-in (and easy to use) form tool lets you choose from various form layouts, customize fields, create auto-reply messages, and more.
Quick, multilingual support. SITE123 is incredibly easy to use but if you get stuck, live chat support is available in English (24/7) and in 16 other languages (at various times), including French, German, Italian, Arabic, Ukrainian, and Spanish.
Read our in-depth SITE123 review
for more details.
Templates
84
Type of editor
Point-and-click
Customer support channels

Support center
24/7 live chat
WhatsApp chat support

Starting price

$

12.80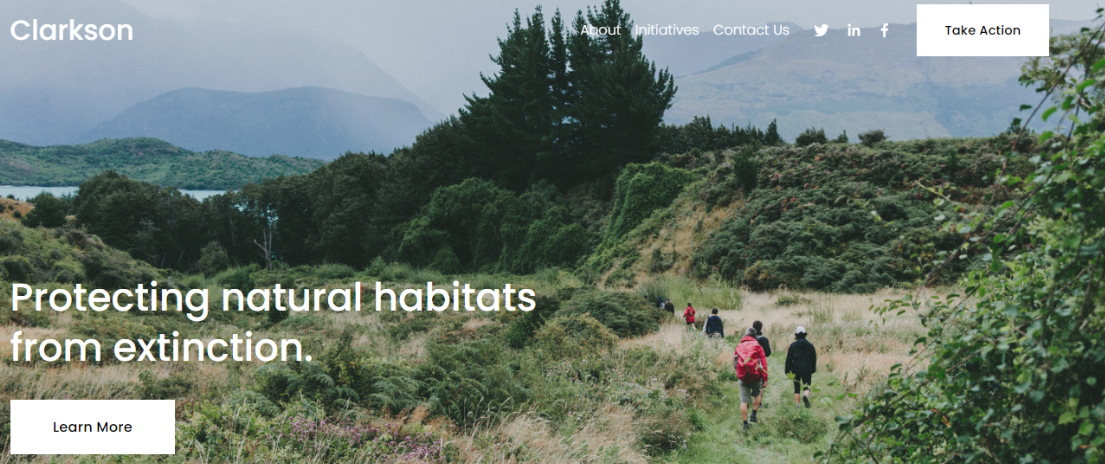 Squarespace is well known for its sleek templates that are perfect for creative businesses, but the templates are flexible enough that you can use them for any project you like. And Squarespace really does live up to its reputation –
all its 140+ templates are gorgeous and do most of the heavy lifting for you when it comes to design
. That said,
you can still do a lot when it comes to personalizing your site's look
. You can customize your layout by adding simple content blocks like contact forms and image galleries or more complex elements like social feeds and e-commerce products. Because of its focus on design, Squarespace makes it incredibly easy to create a beautiful and functional website. This comes with a cost, though – Squarespace doesn't offer a free plan, and its plans are slightly pricier compared to some other web building options. However,
you can use Squarespace's 14-day free trial to test the builder out before making a long-term commitment
.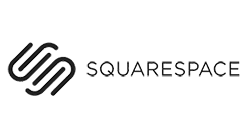 Save up to 30 % on your Squarespace plan today!
Plus get a free domain for one year!
1031 users used this coupon!
Features
Squarespace Blueprint. You can build your own template with this feature. Blueprint lets you choose pages, sections, colors, and fonts one at a time to build your own template so you can quickly add pages to your site. Plus, you get expert tips to guide you through the process.
Incorporate posts easily. If you want to enhance your story through blogging, Squarespace has an intuitive (also WYSIWYG) blog editor to help you create compelling posts. Like its website editor, you'll be able to customize your fonts, colors, and layout to fit your brand.
Free logo maker. Squarespace's completely free and user-friendly logo-making tool can help you build a brand and make your website more recognizable.
Improve your socials. If you rely on social media to attract an audience, Squarespace's free Unfold app enhances your Instagram posts by letting you use custom templates, graphics, and fonts to build your brand.
Curious to learn more? R
ead our expert Squarespace review
.
Templates
140+
Type of editor
Semi drag-and-drop
Customer support channels

Community forum
Ticket/email system
24/7 live chat support

Starting price

$

16.00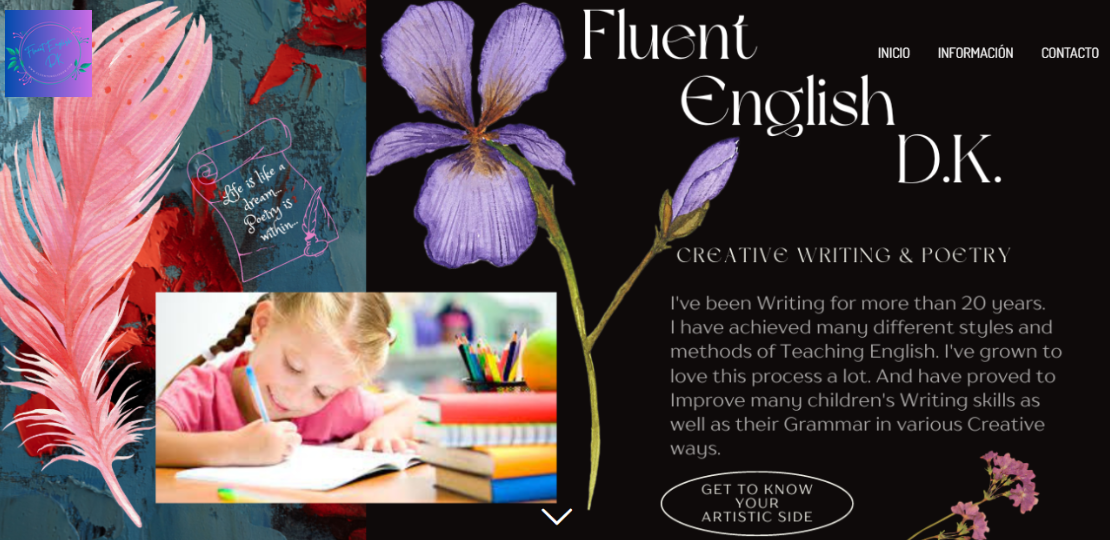 Webador may not have the most advanced customization options, but it lets you build an attractive website
fast
. Every element you place onto your page automatically snaps into a grid, so you won't have to worry about your layout looking cluttered. If you're interested in blogging for audience engagement,
Webador offers a flexible yet beginner-friendly blog editor
. You can integrate media like photo albums and videos, categorize your posts, manage comments, and share your posts on social media. Webador's free plan lets you add unlimited pages and images to your website, but you'll be stuck with the platform's subdomain.
If you want to remove Webador branding and ads from your site, you'll have to upgrade to the Pro plan or above
. Still, you'll get great value with features such as unlimited photo albums, custom forms, and advanced reports.
Features
Forever free domain. Most website builders charge additional fees for custom domains after the first year, but Webador will include the price of your domain name in your plan.
Free stock images. If you don't have your own images ready, Webador gives you free access to its library of over 100,000 professional stock photos to enhance your site.
Rating system and comments. You can add a five-star rating system and a comment box anywhere on your site, which makes it easy to interact with your audience – especially if you sell products or services online and want to show off your reviews.
Built-in media tools. Webador offers useful built-in widgets for media streaming, such as audio and video players.
Read our in-depth Webador review
to learn more about the platform.
Templates
50+
Type of editor
Drag-and-drop
Customer support channels

Help center
Ticket system

Starting price

$

4.00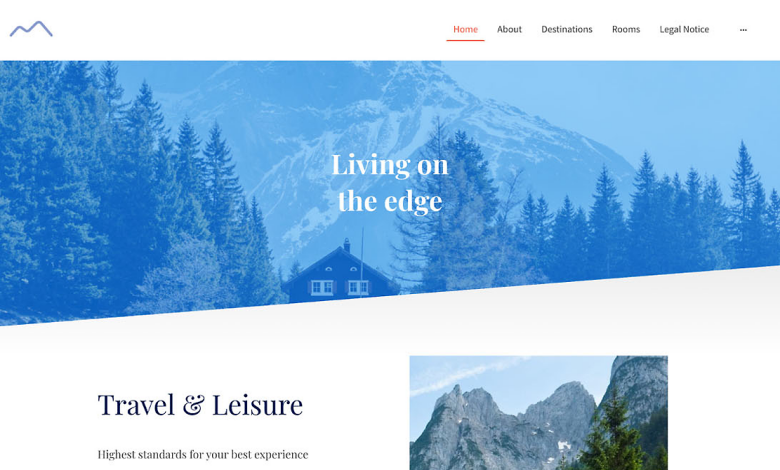 Compared to the website builders on this list, IONOS has fewer templates, but
all its designs are professional-looking and mobile-responsive
. The degree of customization, however, depends on the plan you choose. For example, you'll get prebuilt page sections and custom color palettes on the Starter plan. You can change colors and fonts and add your own text, images, and videos. On the other hand,
the Plus and Pro plans provide a more flexible editor that lets you customize your layout
. You can do this by not only adding content but also rearranging it as you see fit. Additionally, you get a wider selection of elements to choose from, such as animations, image sliders, an online scheduling widget, and more. IONOS has fairly affordable prices, making it a good option to get online quickly without skimping on quality.
You can test all plans risk-free with a 30-day money-back guarantee.
Features
AI website building. If you're in a hurry, IONOS's set of AI tools can create images and SEO-optimized text for your website based on your input.
Built-in image editing. IONOS allows you to crop, resize, or add overlays to your images directly in the integrated and easy-to-use photo editor.
Free business email. IONOS offers a professional email address for free on all plans. That way, your email address can match your domain, helping you market your brand.
Performance checker. With IONOS's performance-checking tool, you can stay informed on your site's responsiveness, loading speed, and security.
Want to learn more? Check out
our expert IONOS review
.
Templates
23
Type of editor
Drag-and-drop
Customer support channels

Help center
Ticket system
Live chat
24/7 phone support

Starting price

$

6.00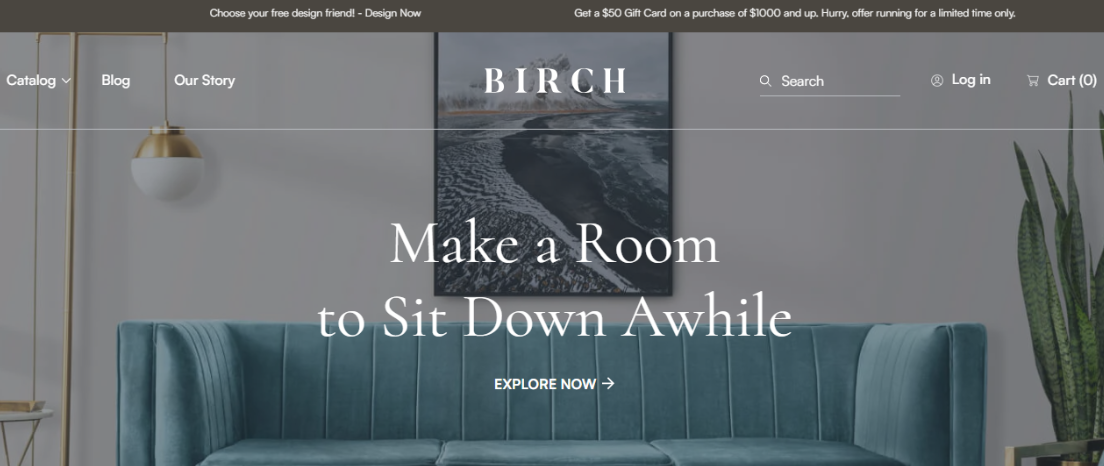 Shopify's theme library is full of modern designs for online stores, but the best-looking options can be costly. Still,
even the free themes include attractive features
, such as sticky headers for easy navigation and social media apps for staying in touch with your followers. Even if you're a beginner, Shopify's simple interface makes it easy to create your store, from adding products to setting up payment methods. Shopify doesn't offer advanced customization options, but you can still
enhance your site's design with elements like collages and slideshows
– it's all about keeping your products in the spotlight. Shopify's pricing varies, making it a viable option for both new and established businesses. Though there's no free version, you can use Shopify's free trial to see if it's right for you.
Features
In-app guidance. As soon as you sign up, Shopify introduces you to the store setup guide, with steps for customizing your store, adding a custom domain, configuring sales channels, and more.
Design your emails. Shopify's in-house email marketing tool lets you create branded emails that match your store's design. You can choose from prebuilt email templates and customize them with a drag-and-drop editor.
Third-party integrations galore. Shopify's huge app store has over 8,000 free and paid apps you can connect to your site in just a few clicks. You'll find useful integrations for inventory management, shipping, SEO, and much more.
AI product writer. Shopify Magic is an AI tool that can help you create compelling product descriptions and email subject lines for your mailing list.
Find out more about Shopify in
our comprehensive review
.
Templates
140+
Type of editor
Drag-and-drop
Customer support channels

Help center
Community forum
24/7 email and live chat support
Phone support

Starting price

$

29.00
These Are the Best WYSIWYG Website Builders To Create a Hassle-Free Site
All the WYSIWYG website builders listed above provide quick and easy ways for you to build a website by yourself. Each one offers different benefits to help you successfully start your site, so the right choice for you will be based on your requirements. If you want a balance between ease of use and creative freedom,
Wix is my top recommendation
. Wix offers 900+ templates to choose from, which you can tweak as much as you like using its powerful yet beginner-friendly editor. On the other hand, if speed and simplicity are your top priorities,
SITE123 has what you need
. It's an excellent choice for single-page websites, with fast customer support in 16 languages. Or, if you rely on aesthetic designs to attract an audience,
Squarespace is a great option
. Squarespace also offers user-friendly blogging, logo-making, and social media tools to help you promote your brand. If you're still deciding which platform is best for you, here's a quick comparison of the different builders I tested.
Free Plan
Best Feature
Best For
Starting Price
Wix

✔

User-friendly with tons of customization options
Beginners who want a ton of creative freedom

$

16.00

SITE123

✔

Incredibly user-friendly dashboard
Getting a simple website online quickly

$

12.80

Squarespace

✘

Professionally designed templates
Creatives with a focus on marketing or social media

$

16.00

Webador

✔

Flexible blog editor
Engaging with your audience

$

4.00

IONOS Website Builder

✘

AI website building tools
Professional-looking sites on a budget

$

6.00

Shopify

✘

Simple interface and extensive third-party functionality
New and established e-commerce businesses

$

29.00
FAQ
Why is WYSIWYG better than HTML?
Unlike HTML, WYSIWYG website builders allow you to create a website and make drastic design changes even if you don't have a technical background. For example, Squarespace makes it easy to create a unique look by letting you pick colors, fonts, and page sections one at a time until you get the results you want.
Is Wix a WYSIWYG editor?
Yes. Wix is a WYSIWYG editor that allows you to create any layout you want by dragging and dropping site elements onto your page. You can immediately preview any changes you make. You can build a website from scratch using a blank template, or you can modify one of Wix's 900+ existing templates.
What is the easiest website builder for beginners?
Most WYSIWYG website builders have intuitive editors that are suitable for beginners. However, SITE123 is extremely easy to use thanks to its simple dashboard that includes a guided tour with tips and tutorials on how to get started.
Which is the best WYSIWYG for the web?
The best WYSIWYG website builder for you will depend on your needs and preferences. To compare the top website builders on ease of use, customer service, and value for money, we tried to build the same site on each platform – check out our results to help you compare your options.