not all of them will grab the casting director's attention.
You have some great options, but it can be tricky to find a template that's memorable without being distracting, especially when you need to fit in headshots, video reels, images, and contact information. Interestingly, even though Wix has over 900 templates, fewer than five are designed specifically for actors. I've covered the pros and cons of each one, and I've mined other categories to find some
 hidden gems that could work well for actors
with only a couple of changes.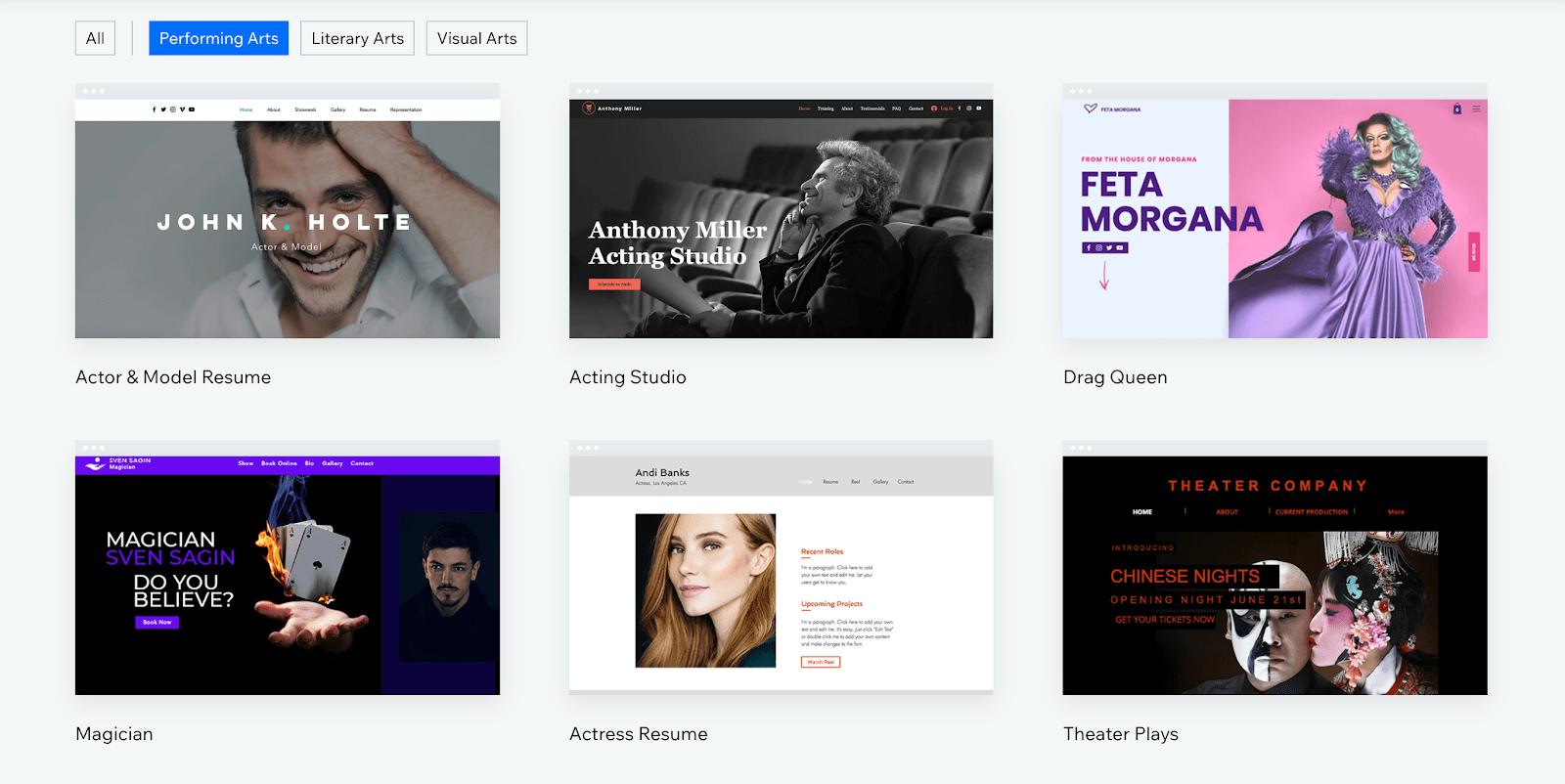 Wix Actor Templates That Will Help You Land the Part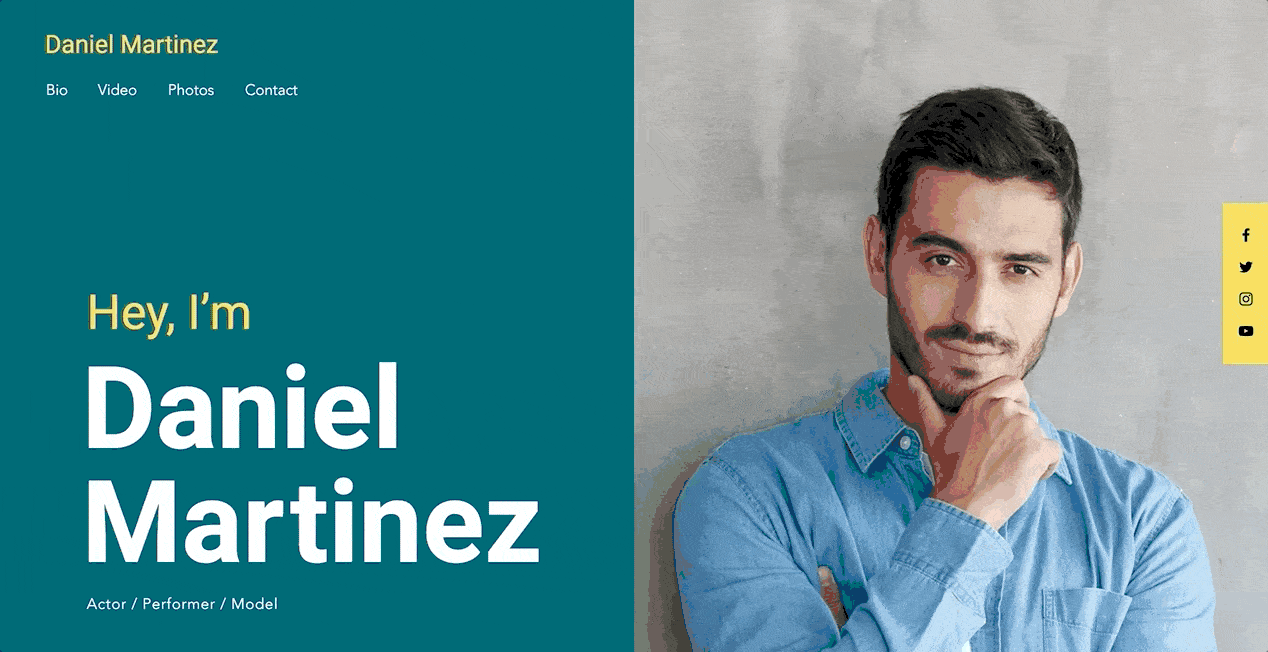 I really like the default design of this template, which is engaging without distracting your visitors from what's most important: you. The color palette is attractive, yet tastefully understated, with dark sea-green and white backgrounds and an energetic yellow accent color. The fonts are contemporary without being flashy.
The template is designed to focus your visitors' attention on your images
, especially the header image, which has a parallax scrolling effect for further immersion.
It's a one-page site with sections for a video reel, contact information, and a nice, asymmetrically laid-out gallery
 to help you showcase your versatility as an actor. Clicking the
Bio
link in the menu bar will open a slider from the left with your complete resume and your IMDb link. And the social media links are sticky elements that stay along the right side of a desktop screen (or along the top on mobile devices).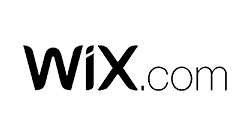 Save up to 33 % on your Wix plan!
Limited-time offer - Don't miss it!
Your Wix with your first % on 30/06/2023!
3901 users used this coupon!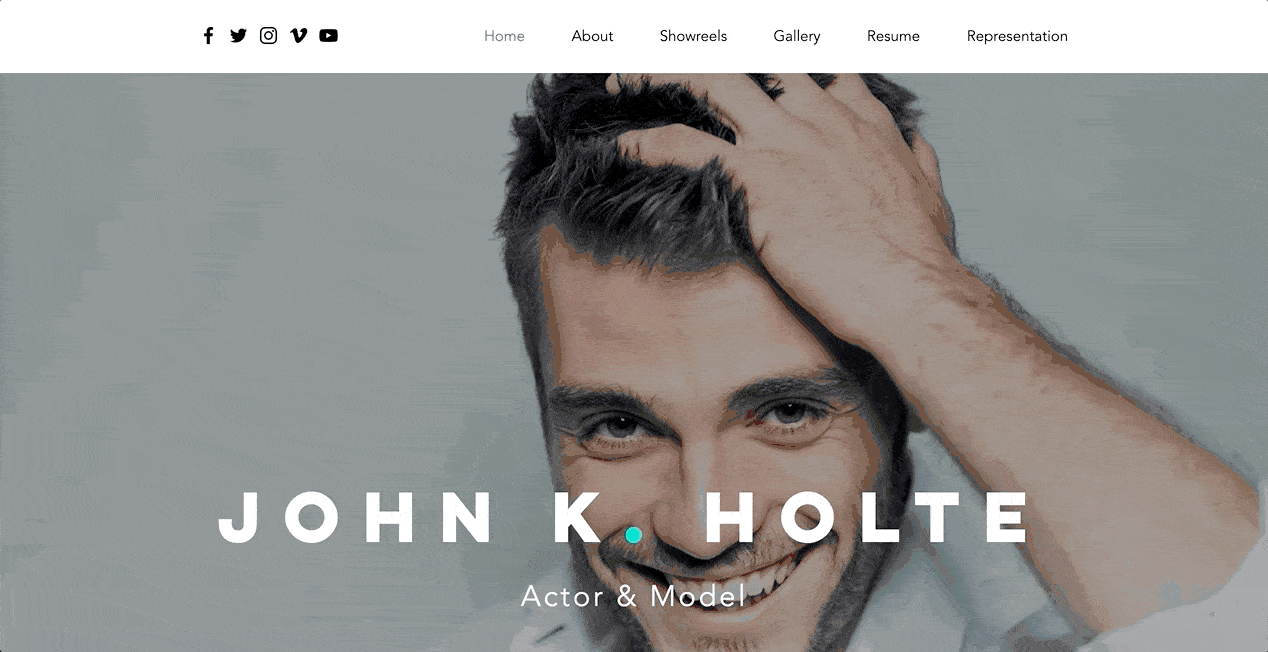 This template is a little more "Hollywood" than the first one on my list, but it really works. The modern fonts, bold color blocks on black and white, and
parallax scrolling throughout
 give it a super slick vibe. It has a built-in contact form, a section that includes links to your showreels, and a gallery.
The resume page features a link to your CV
so that casting directors can download it directly as a PDF. And, like all of Wix's templates, it's easy to customize to your liking.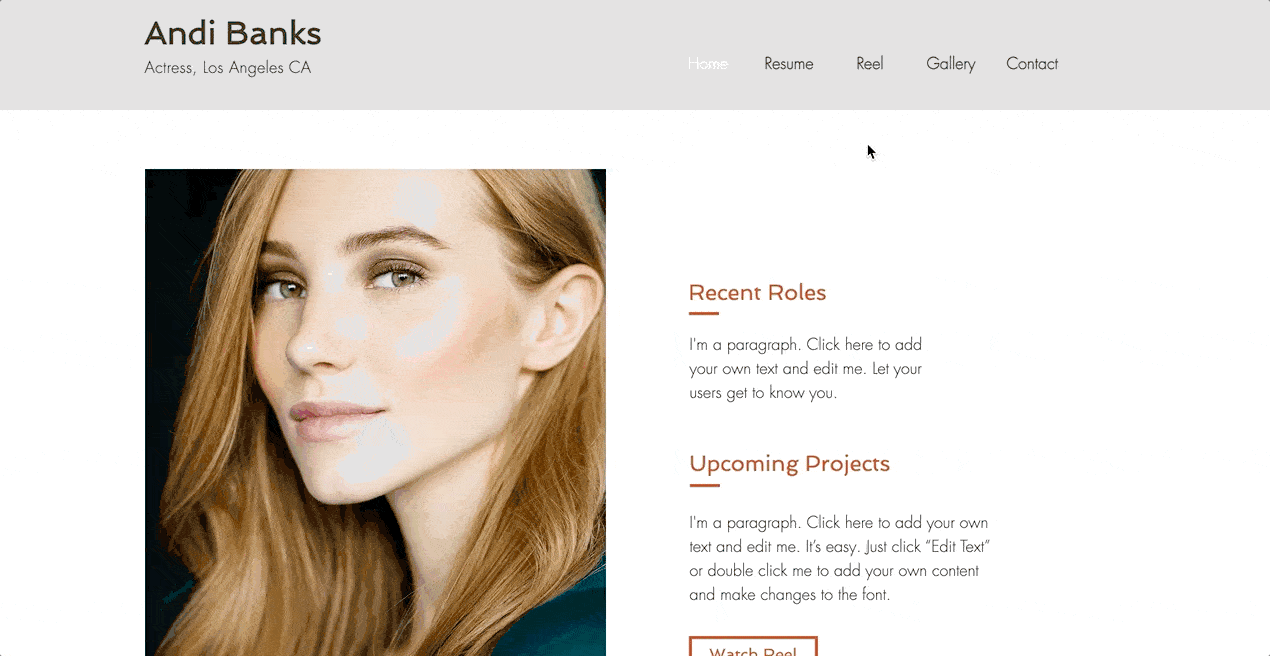 Normally, I think vCard-style templates are better suited for business people than for actors – they tend to be pretty buttoned-down and straightforward. If you're unfamiliar with the format,
vCards are basically virtual, interactive business cards,
with a one-page, horizontal format and sections that slide in instead of separate pages.
Actress Resume,
though, is a happy exception.
It puts all the focus on your headshot,
and while the fonts are modern and attractive, they're not distracting either. Like most vCard templates, this one also works great on mobile. It has a simple grey, black, and red color scheme that's easy on the eye, and it
includes a built-in contact form, reels section, and a gallery.
A Wix Actor Template That Won't Get You the Callback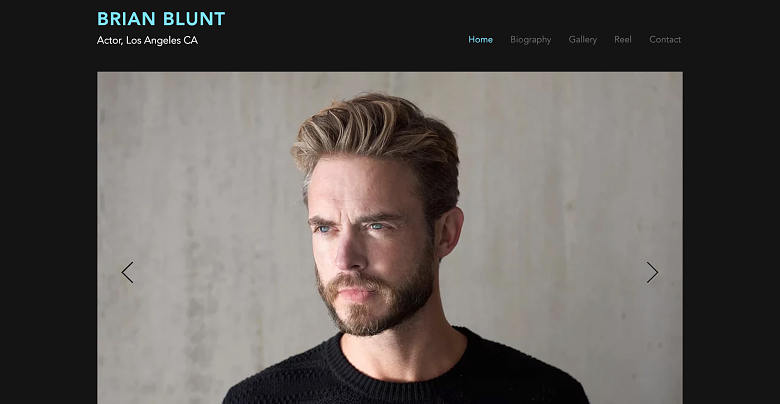 Remember what I said about vCards usually being boring? Behold, exhibit A:
Actor Resume.
 This template's default color palette includes grey, black and an ill-chosen baby blue, which seems more fitting for a medical template. The grey font against the black background in the header menu
 makes the text hard to read
. And while changing the colors is easy enough, I'm afraid that wouldn't be enough to make this template more interesting.
Actor Resume
has all the essential sections,
 but the presentation is bland –
especially the layout, which is pretty basic (either centered or in two balanced columns). In short, I'd recommend skipping this template and selecting one of the more captivating designs on this list instead.
Other Wix Templates That Work for Actors
Wix's actor templates come under the Film & TV and Performing Arts categories. Luckily, some of the other templates in those categories would also work very well with a few adjustments. Here are my top three.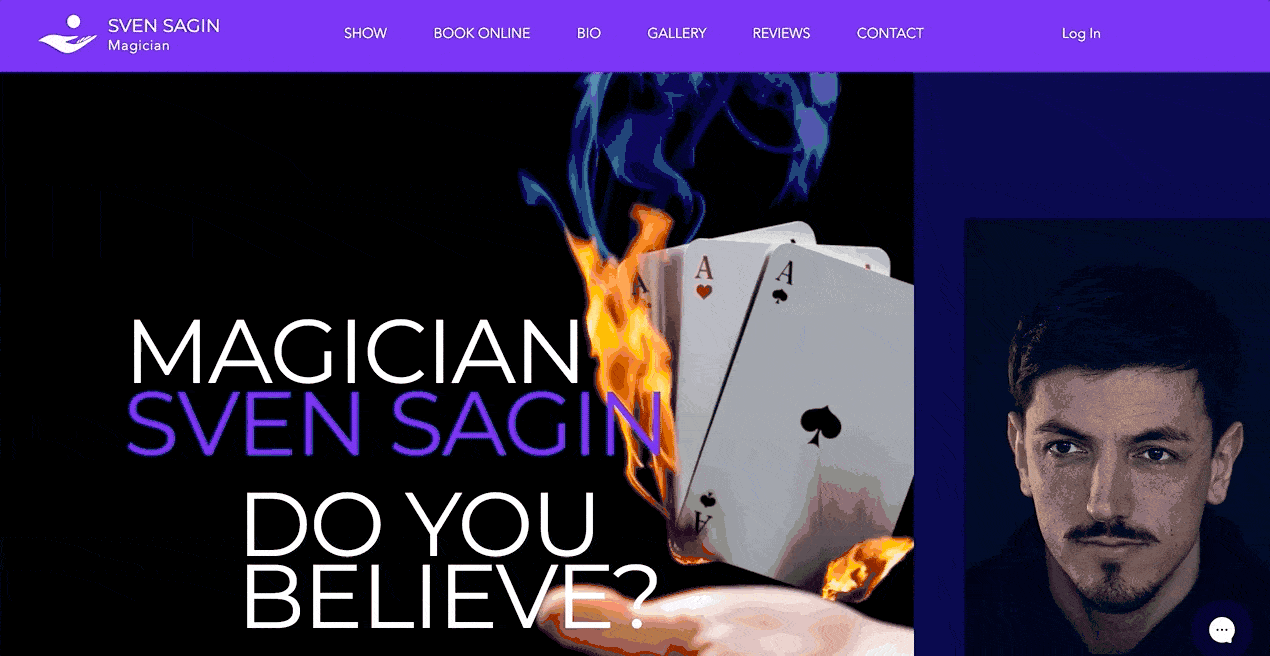 This template scores high with its contemporary, easy-to-read fonts and dark-blue, purple, and black color scheme that
creates a sense of mystery.
It has great headshot placement on the top section and parallax scrolling throughout to draw your visitors in. The icons in the Show section could be reworked to
 highlight any additional skills you have that set you apart. 
This offers a neat way for casting directors to see exactly what you have to offer without needing to go through your CV. Speaking of CVs, a resume page is one thing that's missing from this template. But given that Wix is so easy to customize,
you can simply add pages for your resume and video reels,
then say "abracadabra" (sorry) to turn this template into a winner.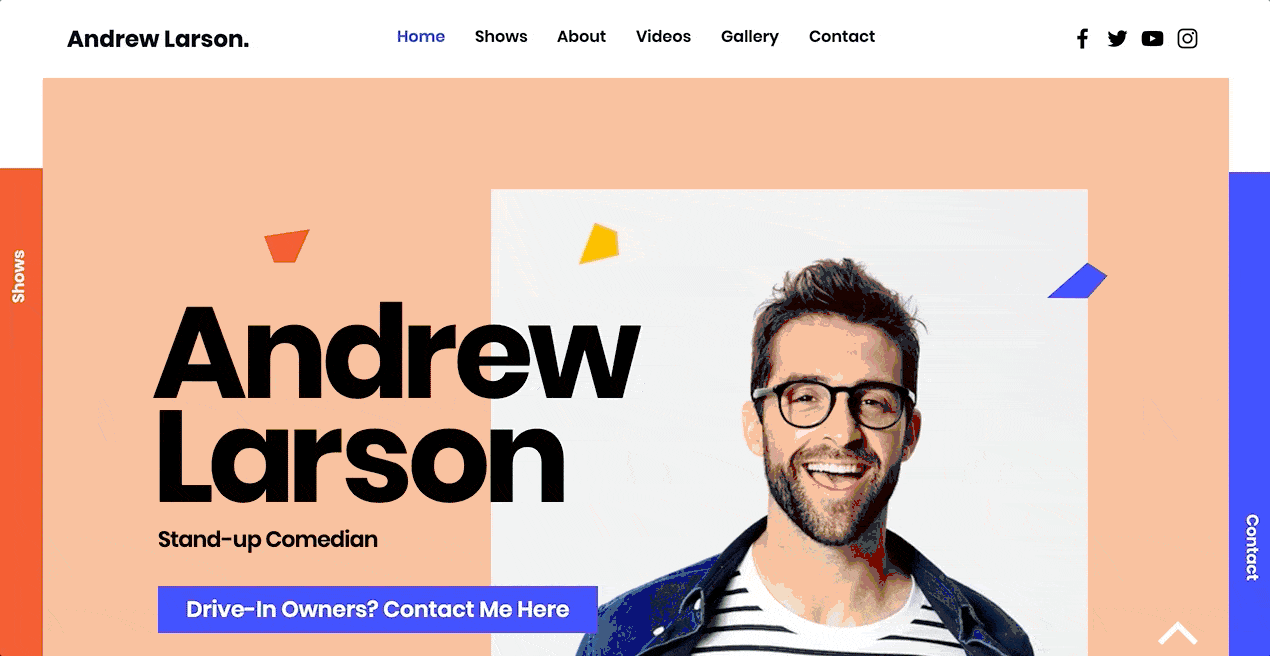 Ok, so I would change the colors with this one. They're just a bit too bright and circus-clown-y. Which, to be fair, is probably ok for some comedians, but might send the wrong message for actors. That said, color schemes are easy to change with Wix, and I still love this template. Why? In short,
 it's a one-page, fast-loading template with almost everything you need straight out of the box.
It has a video reel section, a contact section with a built-in contact form, a photo gallery, and the perfect amount of space for your headshot at the top.
Replace the Shows section with one for your resume
, then just sit back and wait for that Oscar nod… (kidding, I know it's not
that
easy).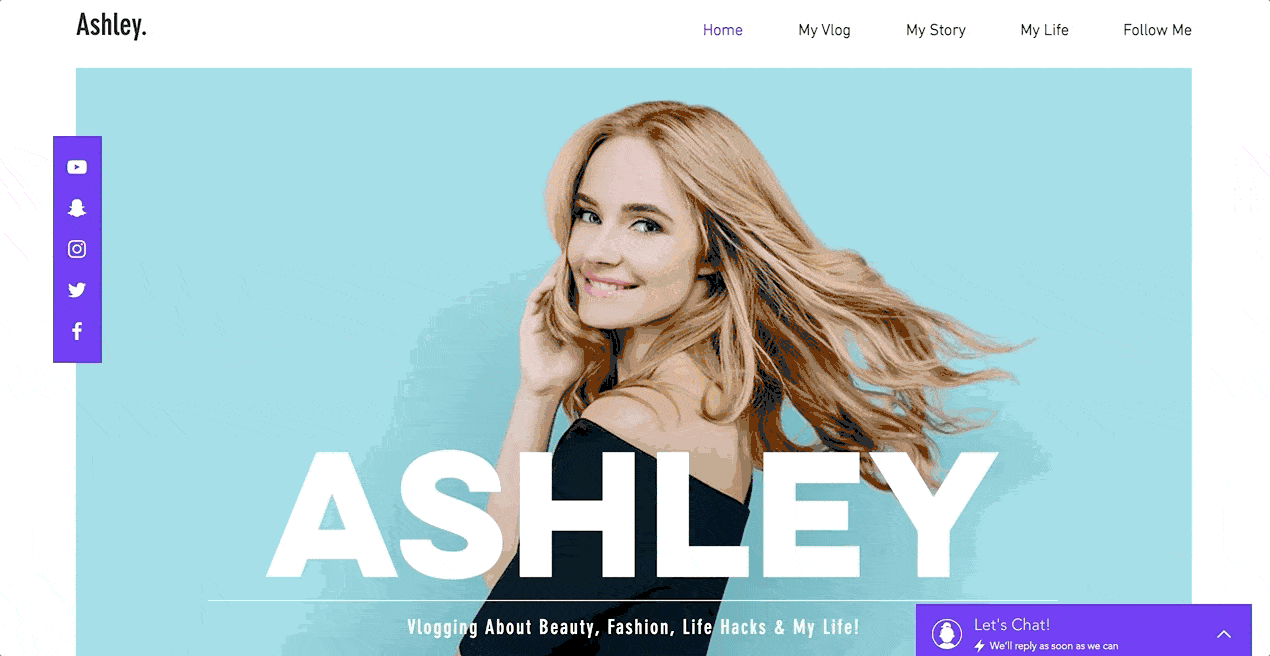 Depending on your personality, you may want to change the colors with this one as well. But I think the purple, white, and black palette works –
it "pops" without being overbearing
. The modern fonts are easy to read and the parallax scrolling adds depth to the template while drawing in your visitors. Like most one-page sites, it's fast-loading and looks great on mobile devices.
It has a built-in contact form in the footer, a photo gallery, and a vlog section which can easily be tweaked to showcase your video reels.
Simply add a page for your work experience with Wix's easy-to-use editor, and this blog template becomes the actor template it always wanted to be.
The Right Template Can Make All the Difference
When it comes to acting jobs, the competition is fierce, which is why
it's essential to stand out.
The right template can make the difference between being invited to the audition and waiting for your phone to ring. Remember,
 it's your website's style that will make that all-important first impression.
 Finding a template that has all the right features
and
a design that highlights you and your acting
skills is challenging, but all the Wix templates on this list are up to the task. All you need to do is pick the one that's best for you!
FAQ
Do I need a website as an actor?
In short, yes. An online presence through your own website and social media is essential for actors these days – as is networking to maintain that presence. And whichever platform you choose, you'll want to build a website that showcases your full range of abilities and makes it easy for agents to get in touch with you. The good news is that you don't need to break the bank to have a website. Before you sign up to a plan, check out our great discounts to get the very best deal.
Is Wix good for portfolios?
Wix is great for all kinds of creative portfolios, especially if you're in the visual and performing arts. It has 47 templates in its portfolio category alone, plus hundreds of other templates that you can turn into a portfolio website by adding blogs, vlogs, or image galleries. Wix's easy-to-use drag-and-drop editor makes editing your portfolio site for maximum impact straightforward and intuitive. But Wix isn't your only option. Our experts have compiled a list of the best website builders in 2023, and they all give you the option of building a portfolio site.
How can I create a website for free?
It's easy. There are lots of great website builders that you can use to create and publish a website for free – including Wix (read more in our expert review). If you're not sure where to start, head over to our list of the best free website builders in 2023 for some inspiration. Just remember that free sites come with advertising from the platform you choose. If you want to remove ads from your site, you'll need to purchase a paid plan.
Which is better, Wix or Zyro?
Zyro has cool AI features and great customer support, but it's no match for Wix. Wix has over 900 templates compared to just over 100 from Zyro. Wix also has hundreds of apps to add functionality to your site, compared to just five integrations from Zyro. Zyro is easy to use and, if you're going with a paid plan, it's a very cheap option. But cheaper isn't always better. Get all the details in our comparison of Wix and Zyro.