should
 be easy, but making sure they deliver a quality product for a good price can be a challenge. With Fiverr, you can compare creators based on cost, quality, ratings, and other factors. That means you can search for, vet, and hire your ideal freelancer in one convenient marketplace.
But when it comes to T-shirt logo designers, is quality directly related to price? Do you need a big budget to get a professional product on Fiverr or can you get quality work for less? You can hire a T-shirt logo designer for as little as $25, but will you get the result you want?
To find out,
 I hired three different sellers to complete the same project at varying price points
. See which of these freelancers created the best work or jump down to my top 10 recommendations below.
Hiring 3 T-Shirt Logo Designers to Test
The Fiverr marketplace hosts over 15,000 T-shirt logo design gigs. Some sellers feature retro or surf-inspired styles, while others boast custom typography or watercolor designs. In order to better compare the finished products, I chose three freelancers with relatively generic (i.e. not niche) styles. For this test, I hired one designer from the following price tiers: low ($25), mid ($55), and high ($80).
The $25 T-Shirt Logo Designer: A Well-Reviewed Artist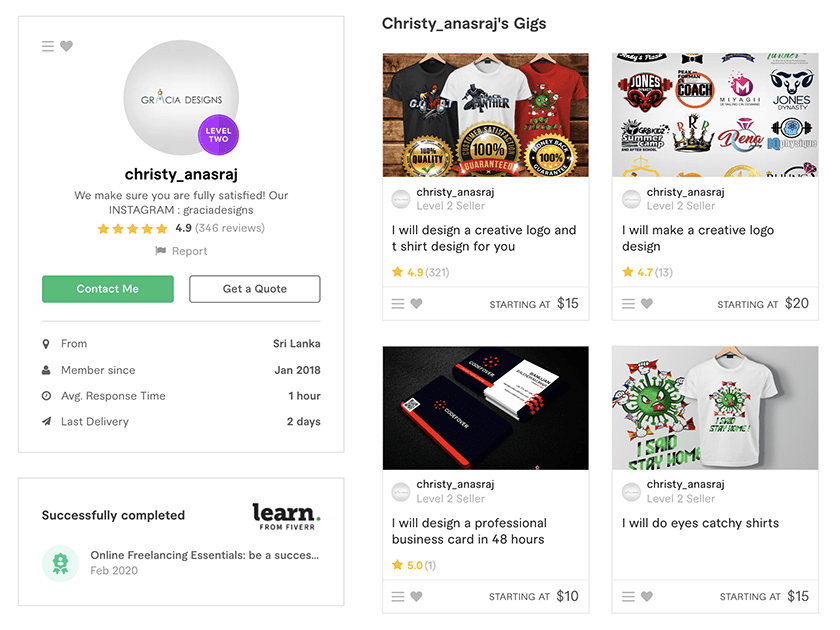 With a 4.9-star rating and over 300 reviews, christy_anasraj stood out from the many budget-friendly candidates. The fact that they had more than 12 years of experience assured me that they were more than qualified for the job.
I booked their Basic T-shirt logo design package
($15), which included one concept and up to three revisions.
 I paid $10 extra for one-day delivery for a total of $25.
The $55 T-Shirt Logo Designer: An Experienced Creator with Great Reviews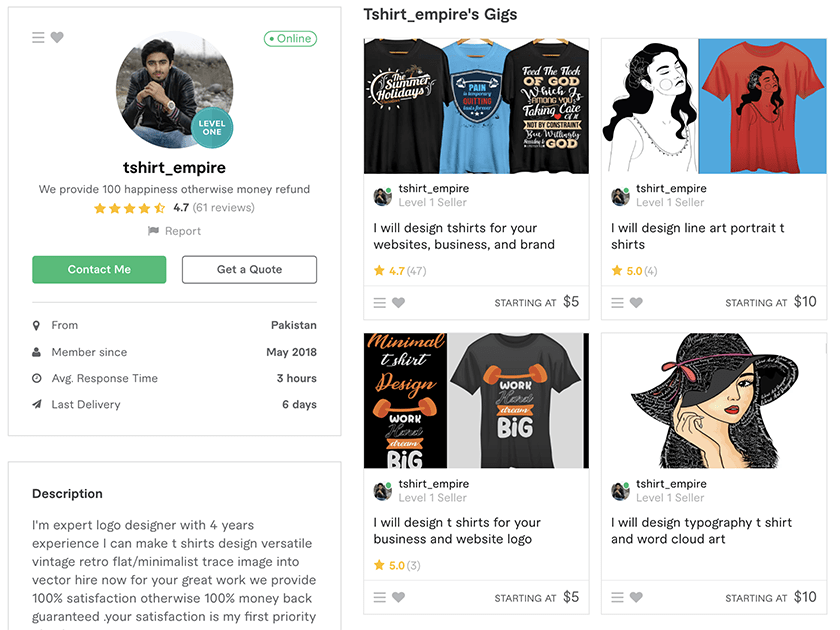 When searching for a mid-range freelancer, I was drawn to tshirt_empire because his Level One Seller status put him a step above the other basic sellers. This Fiverr designation reflects a seller's solid reviews and consistent output over an extended period of time.
I booked their Premium T-shirt logo design package
($55). It came with three concepts, and I liked the fact that I would get to choose from three designs.
This package also included unlimited revisions
, which is something I always like to see. It makes me feel like I'll get a final design I'm happy with even if the initial version needs work.
The $80 T-Shirt Logo Designer: A Popular, Hardworking Professional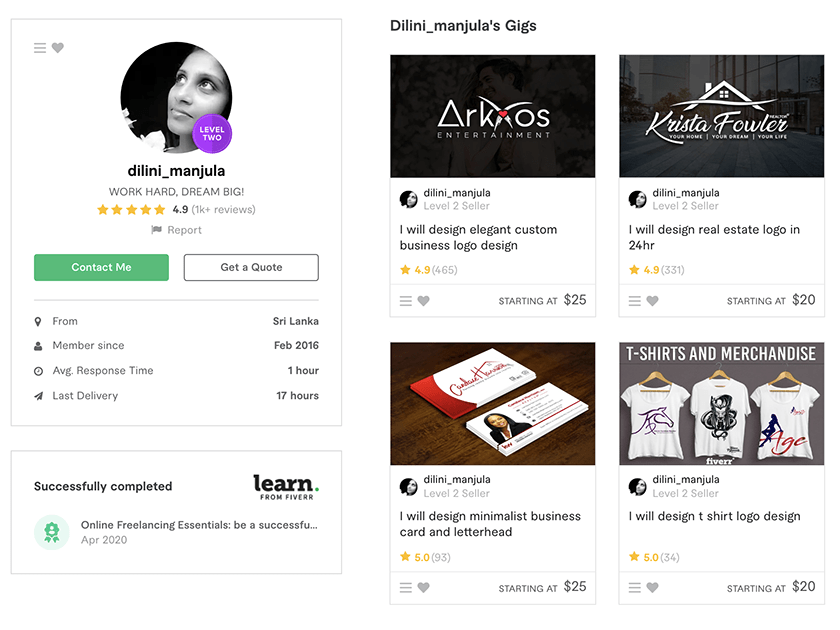 With more than 1,000 customer reviews, dilini_manjula is certainly one of the most popular Fiverr designers. Their Level Two Seller status, 4.9-star rating, and a degree in graphic arts made the decision to hire them easy.
I booked their Premium T-shirt logo design package
($80), which featured two concepts and unlimited revisions. Unlike the other two packages I purchased,
this one included two custom designs
 – one for the front of the T-shirt and one for the back. It also gave me the rights to use the designs for commercial purposes.
My Experience Working with These Fiverr Freelancers
To start, I sent each candidate the (very short) project brief requesting a T-shirt design for Website Planet and explaining a bit about the brand's mission.
The two lower-priced freelancers responded within five minutes, and the third got back to me in about 90 minutes.
The $25 seller (christy_anasraj) had a very simple onboarding process. They asked what colors I wanted to include and whether I had a sketch to go off of. I provided Website Planet's logo color (purple) and company website but didn't share any other creative direction.
The $55 freelancer (tshirt_empire) encouraged me to book the gig and then began the onboarding process. They invited me to provide a slogan or a sketch, but I didn't provide either.
The $80 professional (dilini_manjula) sent me their portfolio for reference and urged me to book the gig if I liked their style. After booking, I provided a color and URL but not a slogan or sample sketch.
Comparing the Final Results
All three designers produced professional work that captured the Website Planet brand nicely. However, one creator's work stood out as the most impressive.
The $25 T-Shirt Logo Designer
Because the lower rate included just one concept, I was pleasantly surprised when I received five different designs.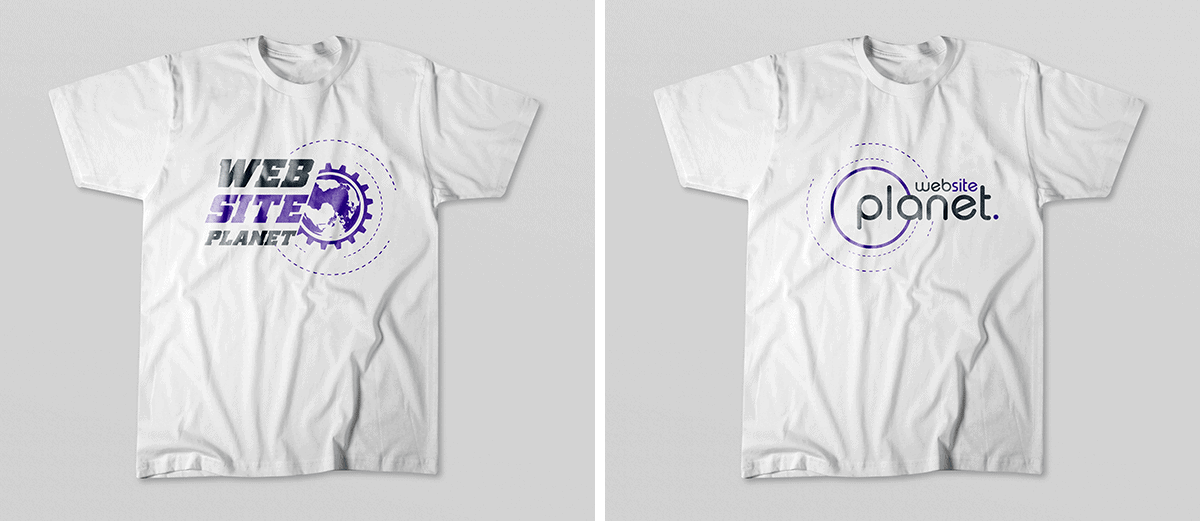 All of the designs were relatively simple yet eye-catching, featuring black, white, and purple, the colors I requested. I liked that the mockups were on actual T-shirts, so it was easier to see how the logo would look when printed.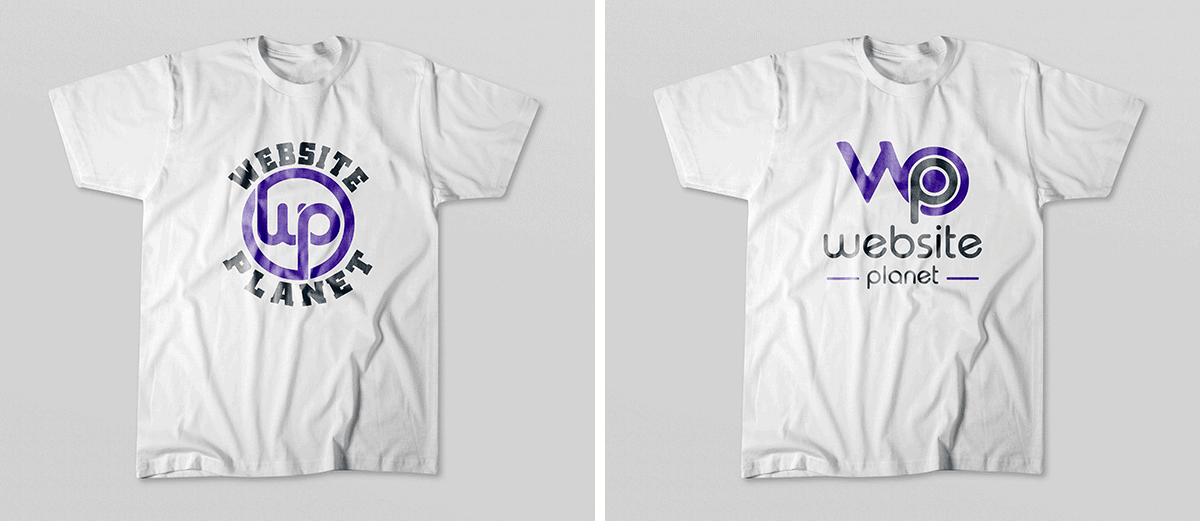 The freelancer encouraged me to review the designs and pick my favorite. I went for the design that appeared the simplest and easiest to read.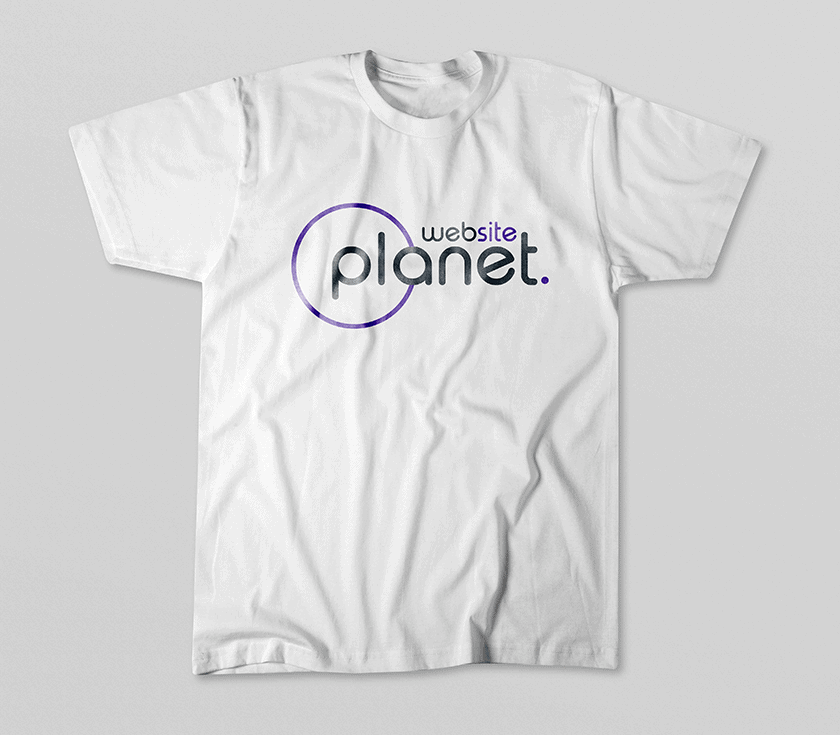 The creator sent a printable file of my top choice, completing the order.
I received the five concepts in about six hours and the final file about six hours after I made my decision.
 Altogether this gig took just over 12 hours, making it the most efficient of the three projects.
The $55 T-Shirt Logo Designer
The mid-range freelancer also submitted more concepts than I expected – four instead of three – which made me wonder if this approach was normal for graphic designers on Fiverr.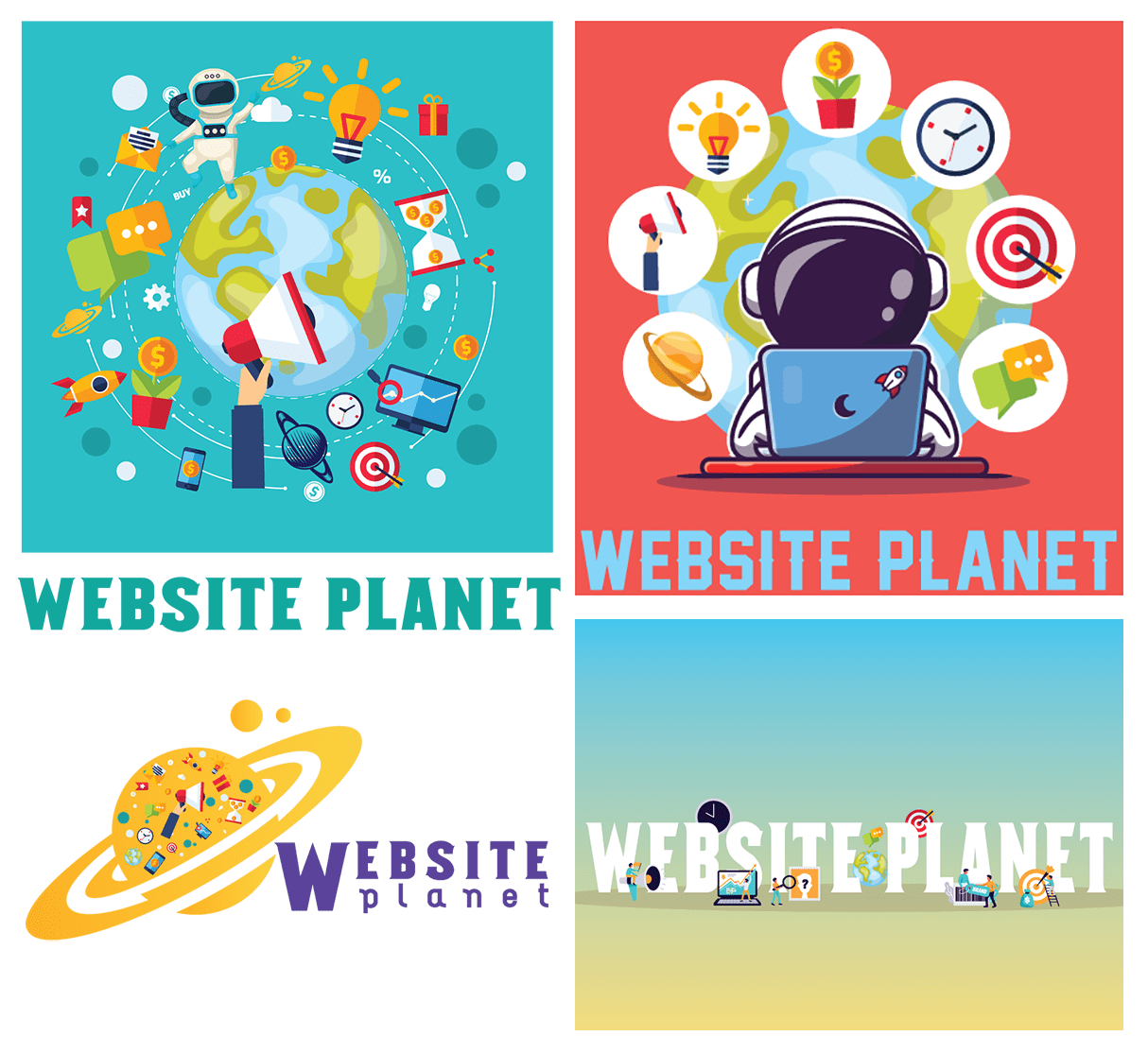 Although the designs were nice, they didn't really highlight Website Planet's brand color. The freelancer didn't ask for it during the onboarding process, so I didn't specify purple as our main color. I requested a revision and asked if they could make the color more prominent.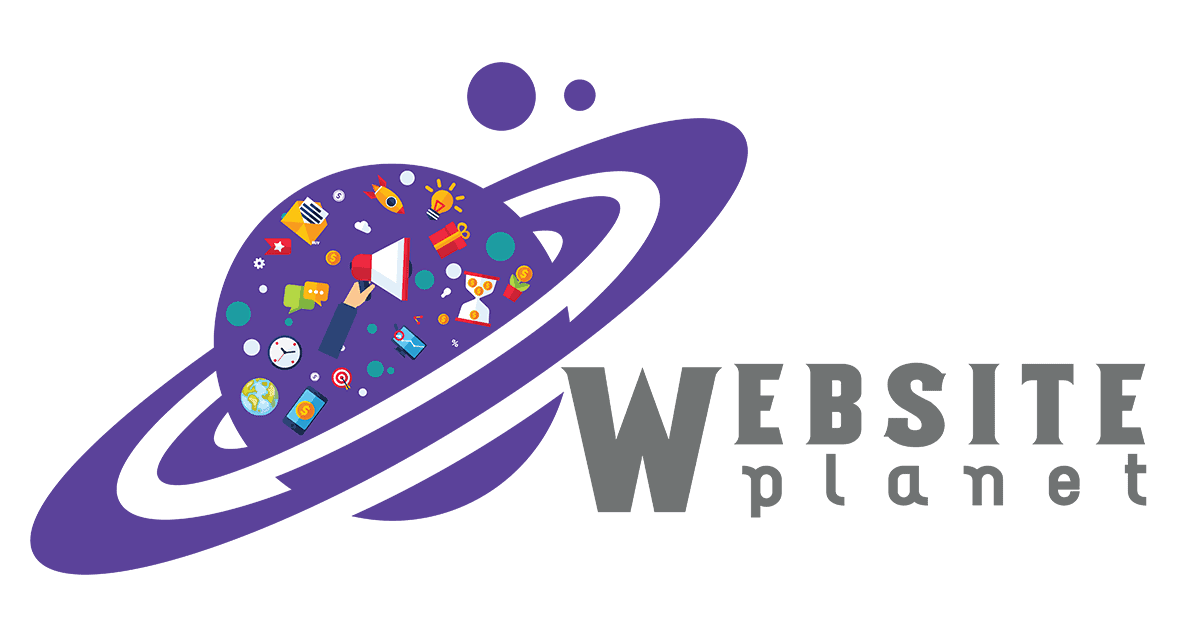 They provided two final versions with varying levels of purple.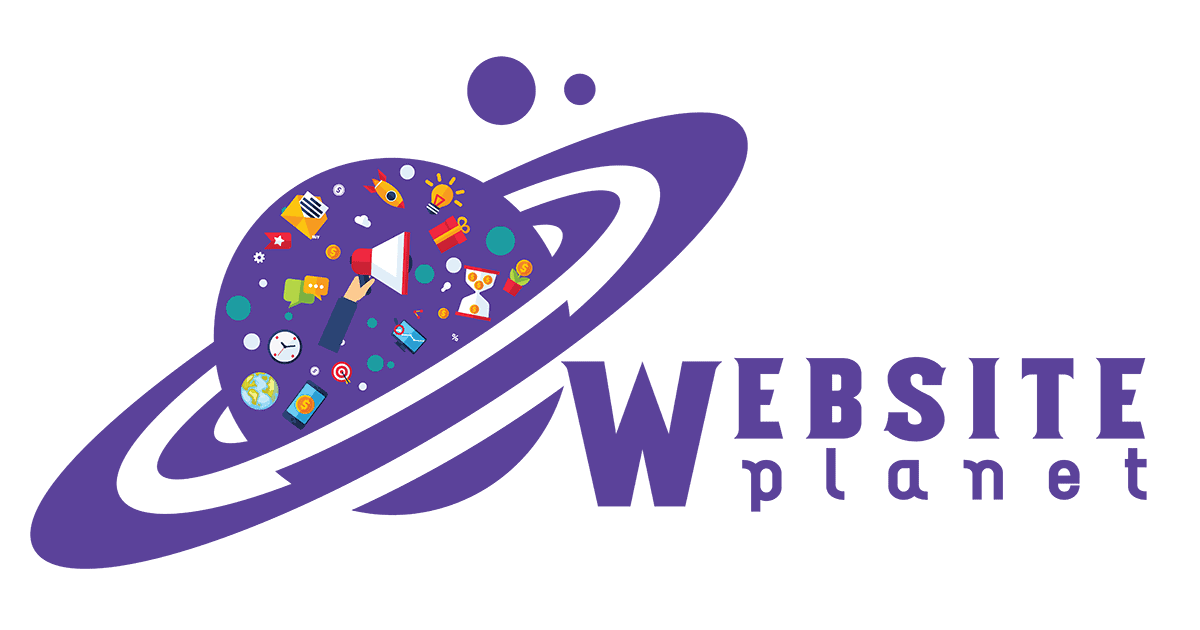 The mid-range freelancer submitted the initial concepts in just under 24 hours and sent the revision within an hour after I asked. This project took around twice as long as the lowest-priced job.
The $80 T-Shirt Logo Designer
Unlike the cheaper freelancers, the $80 expert didn't provide extra concepts. However, instead of asking me to choose a favorite, they sent high-resolution files for both designs. So although this gig was more expensive, it delivered twice the amount of work.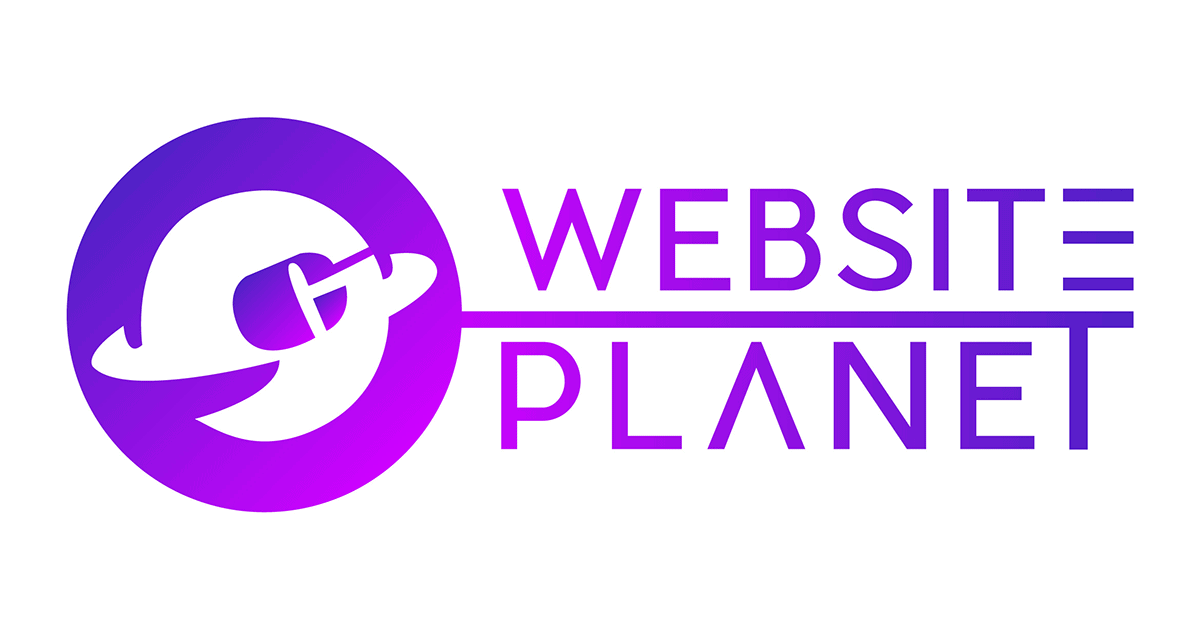 While the other designers were more creative with the logo, neither of these designs are particularly innovative. The first option repurposes the existing Website Planet logo and the second uses one of the graphics the $55 seller used. Compared to the cheaper options, the $80 freelancer stands out with their use of a gradient, but even that isn't particularly innovative.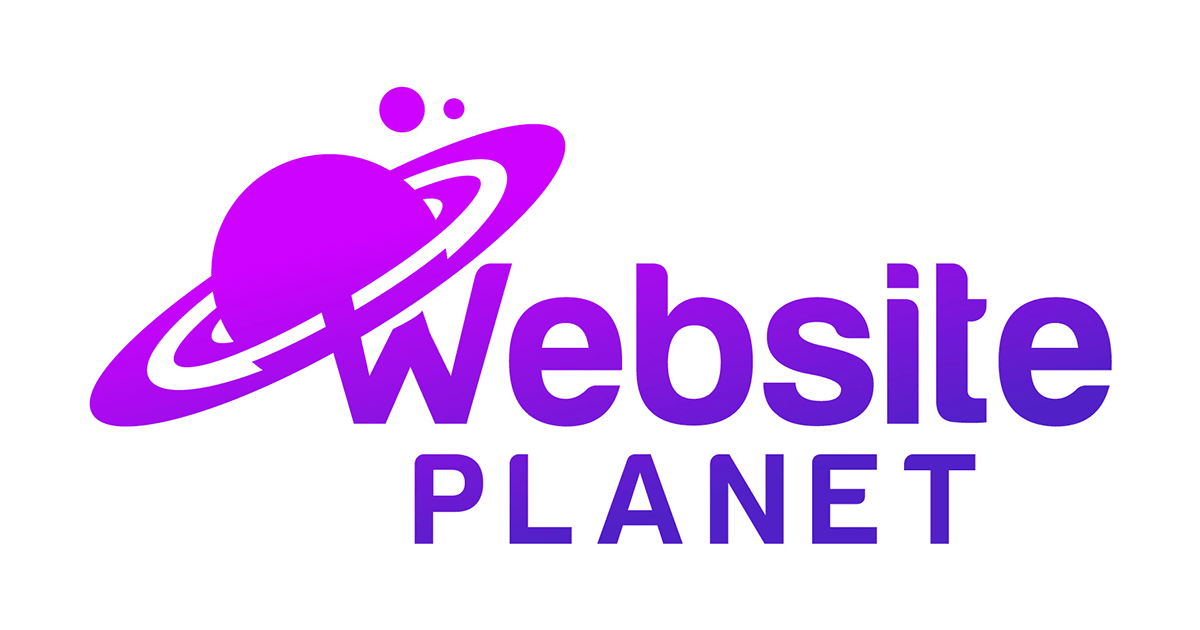 While the two lower-priced gigs were completed in a day or less,
this project took nine days to finish
. I received the first design after six days and the second three days later. Ultimately,
the $80 gig took the longest even though it offered fewer mockups
 and didn't include an option for the back of the shirt (although that was my fault since I didn't provide a slogan). While the second design might look sharp on a T-shirt, the lengthy wait time and higher price diminished the overall value.
This test project proves that you can get great work on Fiverr, even on a small budget.
 In fact, the $25 freelancer over-delivered in terms of value, providing five initial concepts in just 12 hours.
If your project budget is a little larger, however, you can spend more to guarantee extra designs and features.
 For example, the $55 creator's gig included at least three concepts, while the $80 professional's gig allowed for commercial use. These extras are standard in many logo designers' pricier packages.
Hiring a Freelancer for T-Shirt Logo Design on Fiverr
Hiring a logo designer on Fiverr comes with tons of benefits compared to other freelance marketplaces. If you want to know more about the process of hiring a designer, check out
our expert Fiverr review
and see why it scored
4.9
out of 5:
You can book a gig on any budget: Whether you're looking to spend $5 or $5,000, Fiverr has gigs for any price. You can use strict budget parameters to search for a professional that suits your budget.
You can find the perfect freelancer: To hire the right person, you need to search beyond just your budget. Fiverr lets you filter your search by time frame, seller language, and location, package details, or credentials.
You can customize almost any order: Virtually every Fiverr gig comes with a list of what's included, from deliverables to time frames to revisions. But these details aren't necessarily set in stone. Most gigs offer higher tiers with more features or optional add-ons. Many sellers are also willing to tailor an order to your specific needs.
You can get started immediately: When utilizing Fiverr, you can avoid the need to wait for a freelancer's response. If you prefer to eliminate back-and-forth messaging, you have the option to directly book a gig without any initial contact. Alternatively, if you wish to engage in instant communication, you can search for sellers who are currently online.
10 Best T-Shirt Logo Designers in 2023
I scoured Fiverr for the best T-shirt logo designers.
My top choice is
christy_anasraj
 because of their creativity, efficiency, and added value (i.e. extra designs). I also recommend checking out these nine sellers:
FAQ
Can I get a cheap T-shirt logo design on Fiverr?
Yes. I got a great T-shirt logo designed for just $25 on Fiverr – you can see how the final result turned out and what I thought of the process above. In fact, many gigs start as low as $5 if you want to spend even less.
Do more expensive Fiverr sellers produce better quality work?
It depends. In some cases, a bigger budget can get you more experienced experts or a project with a lot of extra features. However, the most expensive option doesn't always guarantee the best results. For example, in our Fiverr logo design review, the $5 result stood out as a top choice.
When do you pay for a Fiverr gig?
When you search for freelancers on Fiverr, you can browse and message your top choices as much as you want. You pay for an order as soon as you book a gig. That means you can discuss your project with a number of designers and make sure you've picked the best one before moving forward. If you'd like to learn more about the process, we go into this in detail in our Fiverr review.
Is Fiverr easy to use?
Yes. Even if you've never tried Fiverr before, the platform is easy to use. Start by typing what you need in the search bar or browsing the dropdown categories – anything from print design to something more unusual. Filter your search by cost, location, seller details, service options, and other factors. Then, scroll through the gigs to find one that meets your needs. Click on a gig to see more details, message the seller, or proceed with a purchase. Once you place an order, provide all the required materials for the project and then sit back and wait for the final result.
Which is better: Fiverr or Upwork?
Fiverr and Upwork are two of the most popular freelance marketplaces. However, Fiverr is better than Upwork for a few key reasons. Fiverr is better for projects with small budgets – gigs start as low as $5. To help you find the right creator, Fiverr offers helpful search filters and a pleasing visual interface for browsing gigs. Although Fiverr doesn't vet all of its sellers, customer ratings and reviews speak for themselves. If you do want to hire a vetted freelancer, look for the platform's Top Seller, Fiverr's Choice, and other special designations.