Anyone working in legal services knows that a good law firm website needs to be well-designed and informative, but also
convey a sense of reliability and trust
.
Choosing the right website template is an important step towards establishing that trust.
But when you spend all your free time preparing briefs, it can be hard to know where to start. That's where I come in. I searched through dozens of WordPress themes and website builder templates to find the best ones for lawyers and law firms. That said, if you already have a specific vision for your site, feel free to skip ahead and learn how you can get
a beautiful custom template for a low price
.
WordPress Themes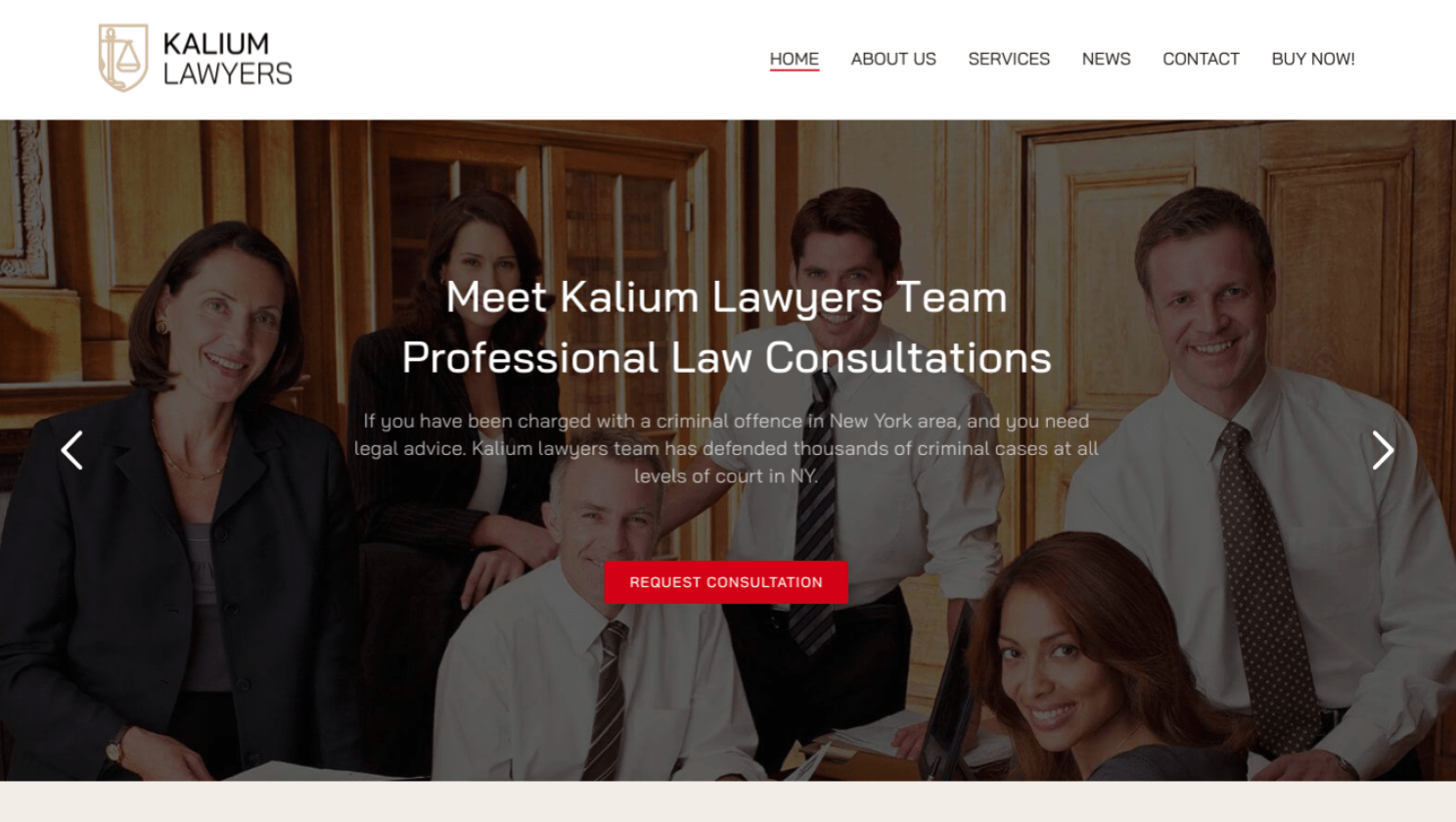 Kalium
, from
ThemeForest
, comes packed with
features your prospective clients will appreciate, such as team bios, multiple services pages, and testimonials
. If you have your copy written and ready to go, you could have your website up and running in minutes. You might not have the time to work with WordPress's block editor, but you can make quick customizations using the
bundled drag-and-drop WPBakery Page Builder plugin
that is included with this theme.
Kalium
is also fully responsive, meaning it's optimized to look great on desktop and mobile devices.
If your clients speak various languages, you'll appreciate Kalium's compatibility with the WP Multilingual (WPML) plugin.
In addition, this theme is GDPR-ready, which means your site will be fully compliant with EU data protection laws by default.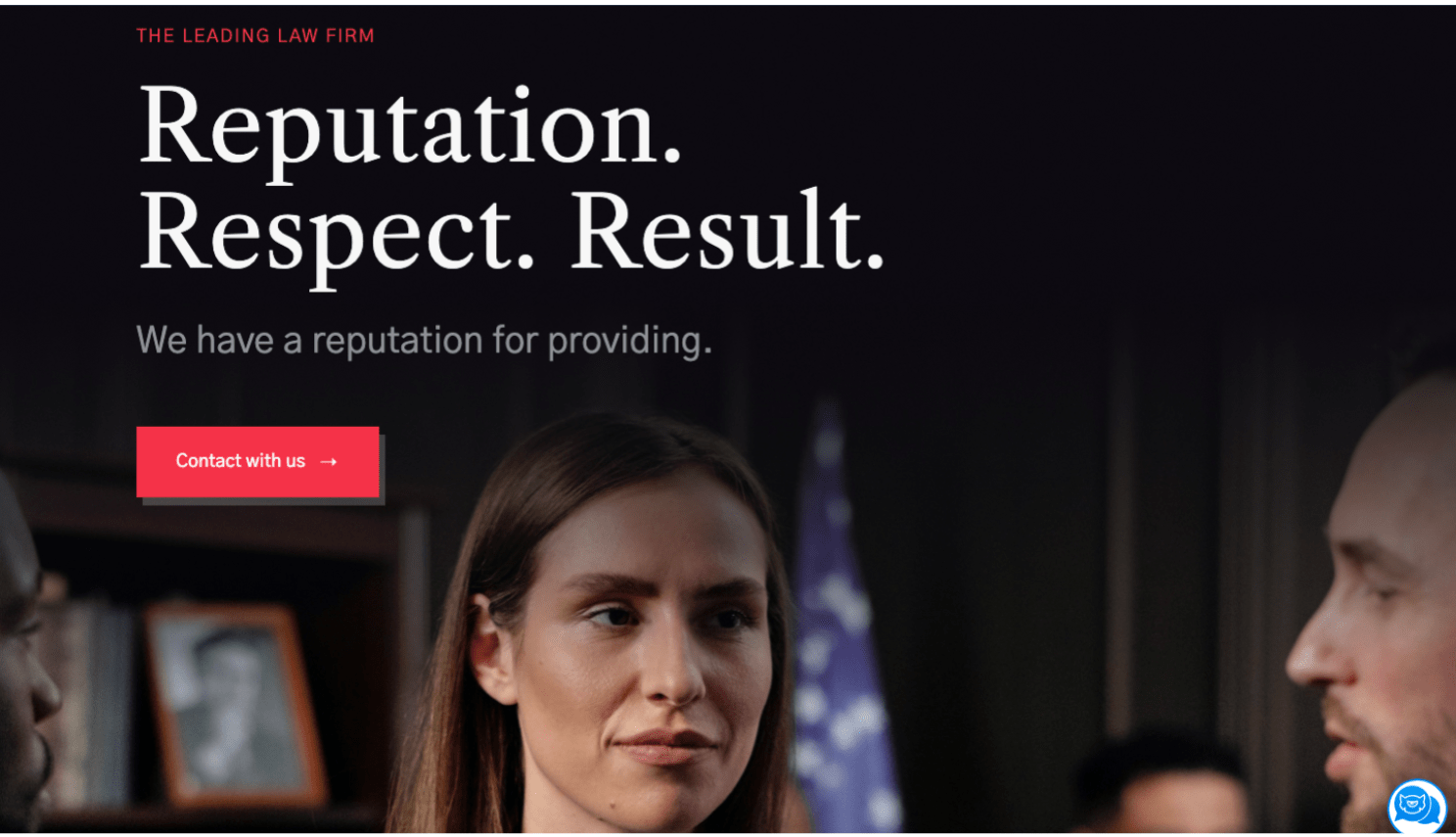 Available from
TemplateMonster
,
Libery
is a fully responsive theme that's both elegant and modern.
This theme encourages visitors to engage with your firm right away
, with prominent CTAs (calls to action) and a bold color scheme on the homepage. The default site structure is clear and comprehensive, including Home, About Us, Practice Areas, Pricing, News, and Contact pages. And the Elementor page builder plugin that comes with the theme makes it easy to add even more content if you need it. In addition to over 50 widgets,
Libery comes with a bonus pack of high-quality stock images for law practices
.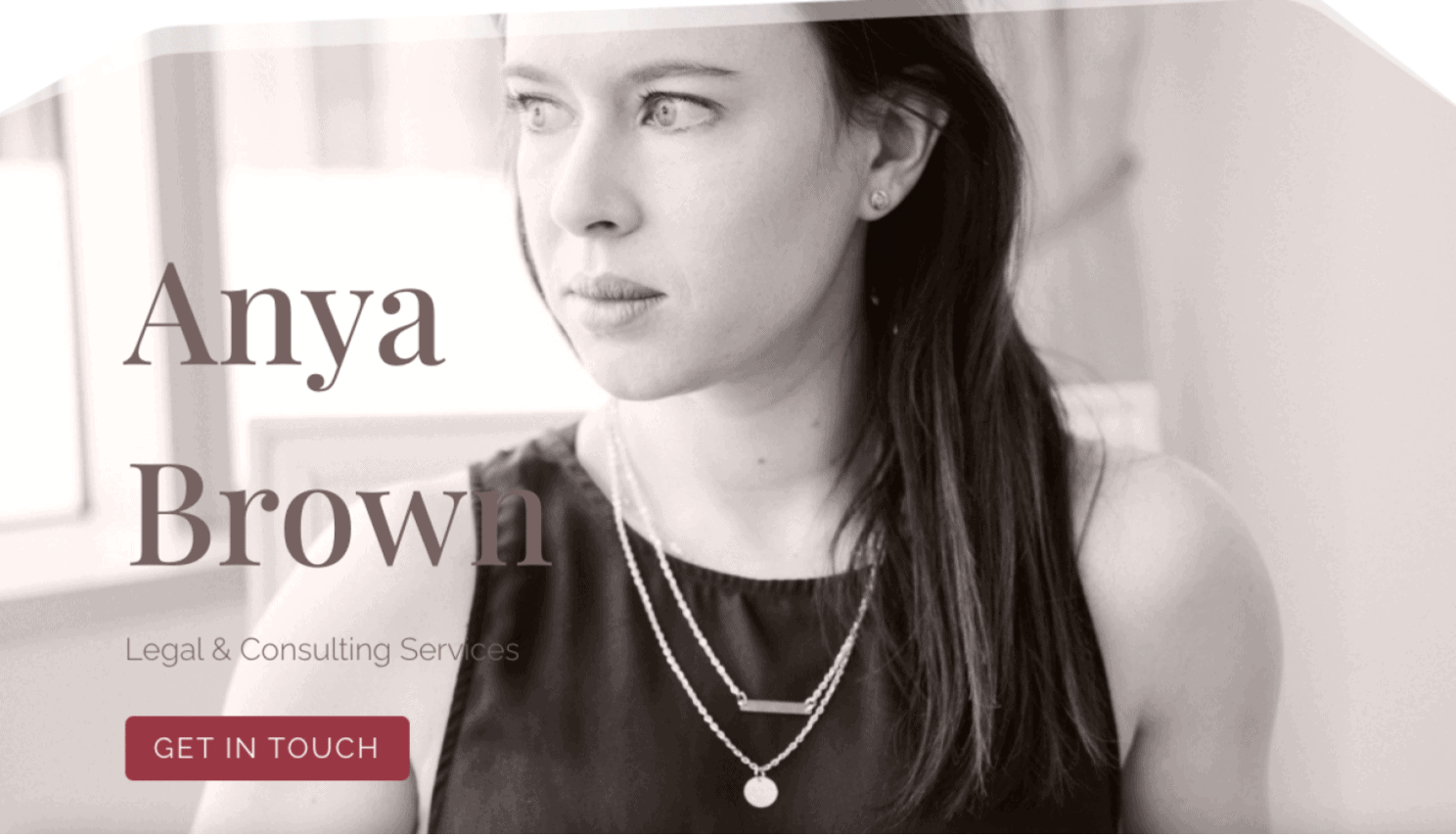 Divi
, from Elegant Themes, is a drag-and-drop editor for WordPress that offers dozens of layout packs (themes) for various niches. My favorite legal theme from Divi's extensive catalogue is
Law
.
Law
's feature-packed homepage includes a
striking testimonial slider below the header image
and sections for services, news, a contact CTA, and a newsletter signup. And because Divi doubles as a site builder, it's easy to customize every page. It's also got prominent About and Blog pages, so you can use your expert content to draw potential clients to your site. That's why this theme is
my top choice for a solo practitioner
.
Website Builder Templates
If you haven't already started building your site with WordPress, you might want to consider using a website builder instead. Their drag-and-drop editors make it way easier for you to customize your site, and many builders (such as
Wix
) give you access to their entire template library with any subscription.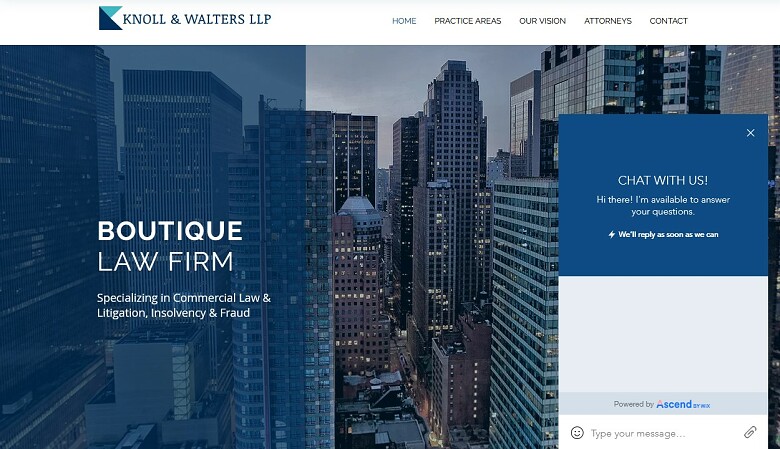 Some legal websites get bogged down in text and end up looking boring. Wix's
Law Firm
stands out from the crowd by using
visual design to make a strong impression
. Its clever use of white space, navy and azure color palette, and sensible font
all convey a sense of professionalism
. My favorite thing about
Law Firm
, though, is its
live chat feature
right on the homepage, which can help turn visitors into new clients. Just make sure your chat service is reliable – a slow response time can reflect negatively on your practice.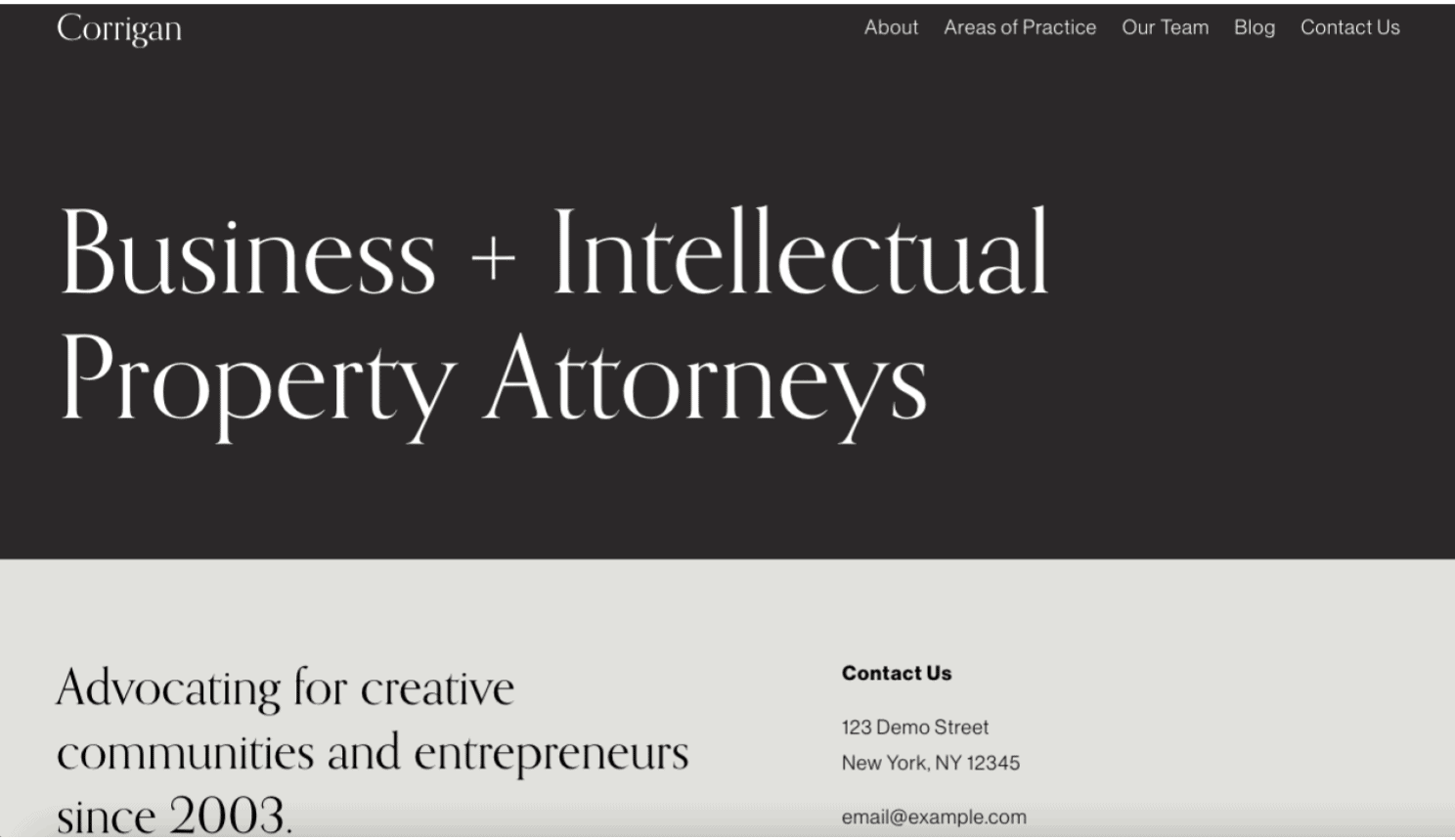 Squarespace's
Corrigan
is unique in that
it relies on words, not images, to get its point across
. But that doesn't mean it's a boring template – on the contrary, its high-contrast color scheme and clever use of font sizes give it a sleek, professional feel. The homepage starts off with a striking large-text header and includes teaser sections for your About and Areas of Practice pages, with lots of CTAs along the way. Other pre-built pages in the top left header include Our Team (for a personal touch) and Blog (another text-driven section).
This template is perfect for firms that prefer to get down to brass tacks and let their work do the talking for them.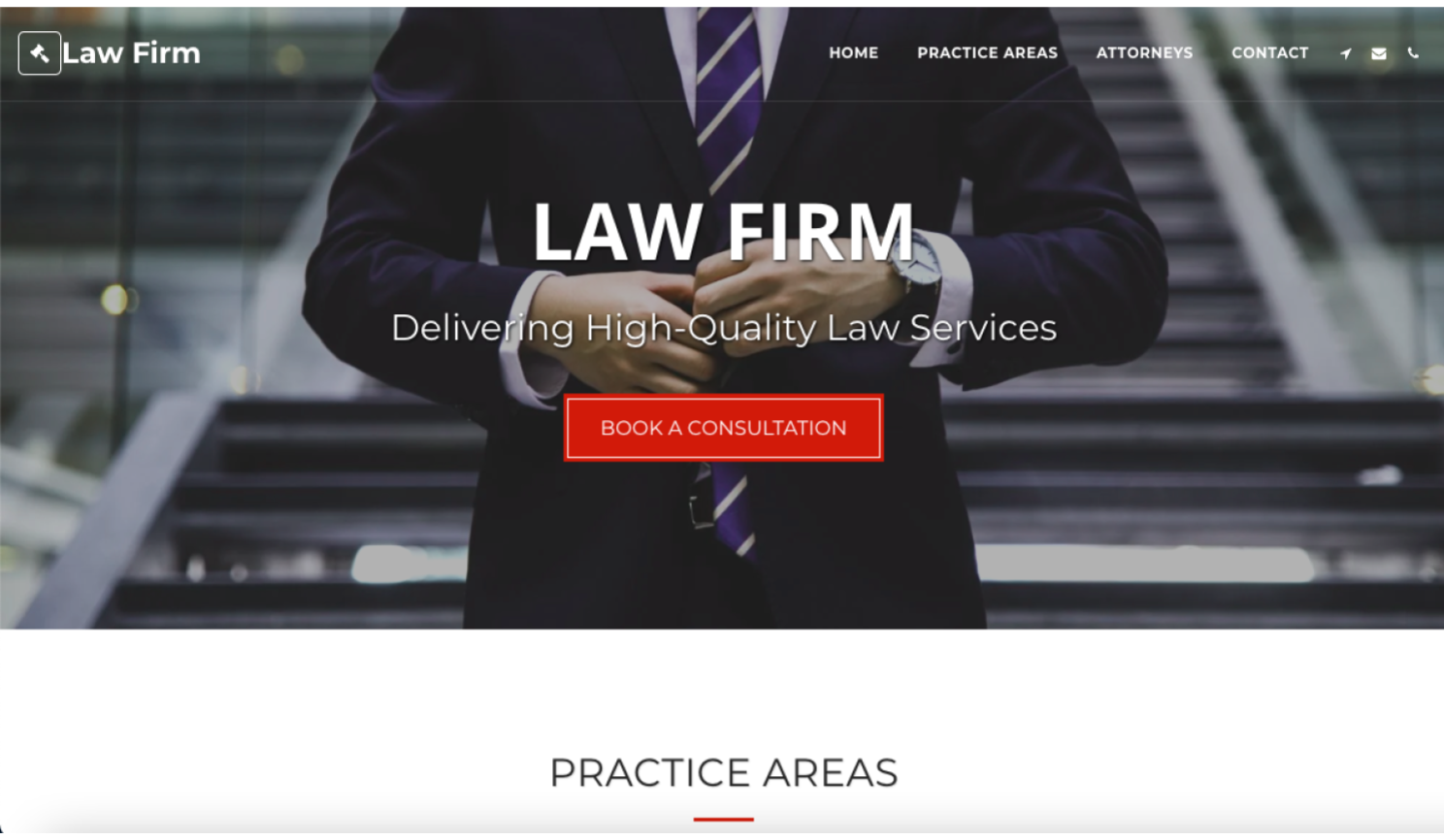 Law Firm
by SITE123 has a classic look that has stood the test of time.
The homepage is packed with useful sections
, including a contact form and a Google Maps integration used to clearly display the location of your office. This template's three pre-built pages, Practice Areas, Attorneys, and Contact, offer a great jumping off point for your site.
I also like the three contact icons in the top-left corner that let visitors pull up directions (via Google Maps, Waze, or Moovit), submit a question, or make a call.
If I were you, I might also add social icons to that menu (or to the footer).
How to Get a Custom Template for a Great Price
Nowadays, getting a custom template made for your business doesn't have to break the bank.
Why? In large part due to freelance platforms like Fiverr, where you can
find talented web designers that work for affordable prices
. This is a great option if you have a very specific vision for your site.
Here are just a couple of highly rated designers I found on Fiverr.
Samiullakj
is a WordPress designer and developer with over five years of experience who has designed over 300 custom websites to date. He has a five-star rating and customer reviews that praise his responsiveness and efficiency. His Basic package includes a responsive, one-page design and content uploading plus five plugins and extensions.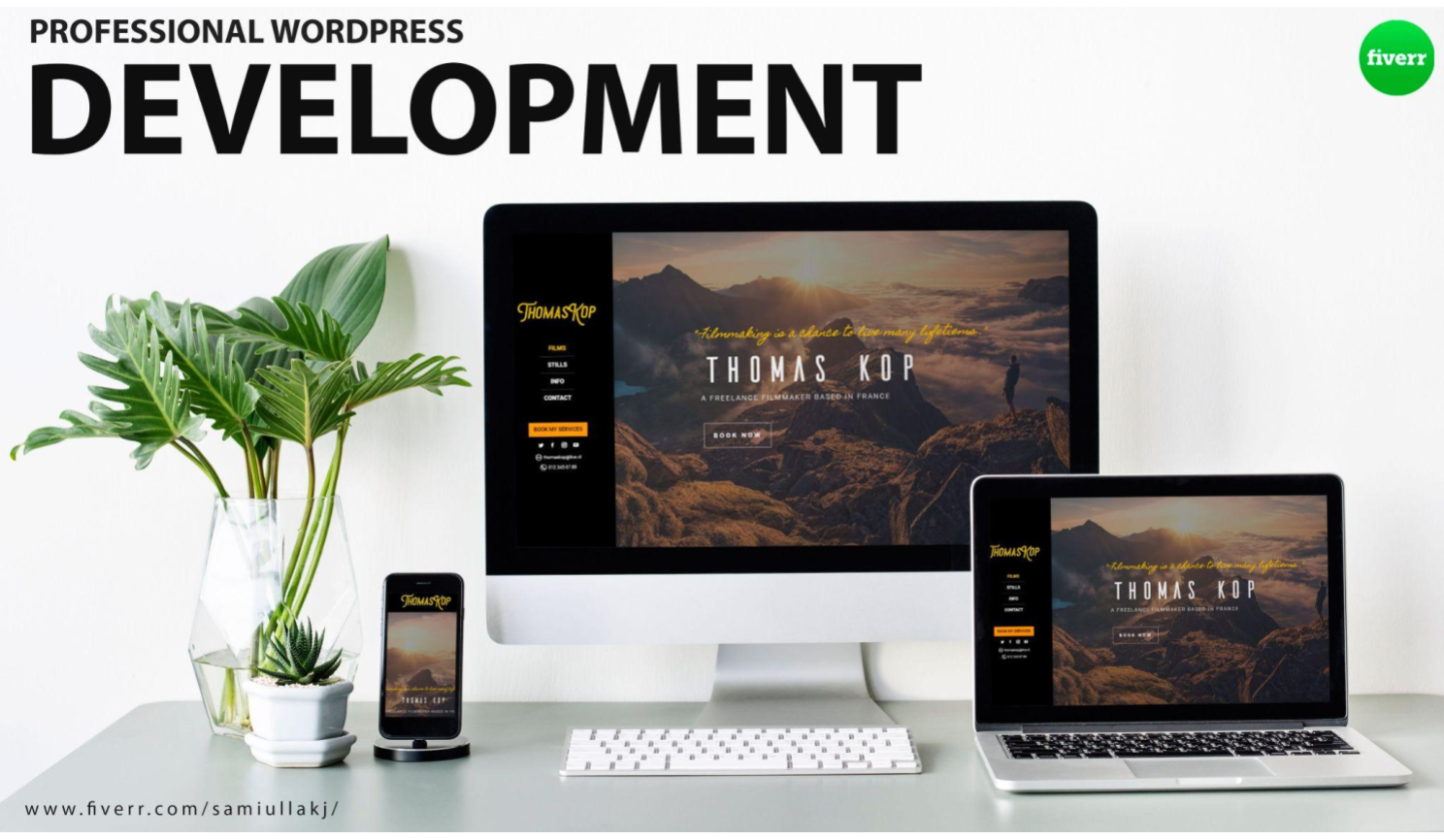 Juanpablodevis
is a WordPress website designer that works specifically with Divi. Being a Level 2 Seller entails delivering a minimum of 50 orders while maintaining a commendable 4.7-star rating over a 60-day period. In addition, with his coding expertise, he possesses the capability to incorporate advanced customization features into your website. His Basic package is similar to Samiullakj's, but includes three plugins and extensions.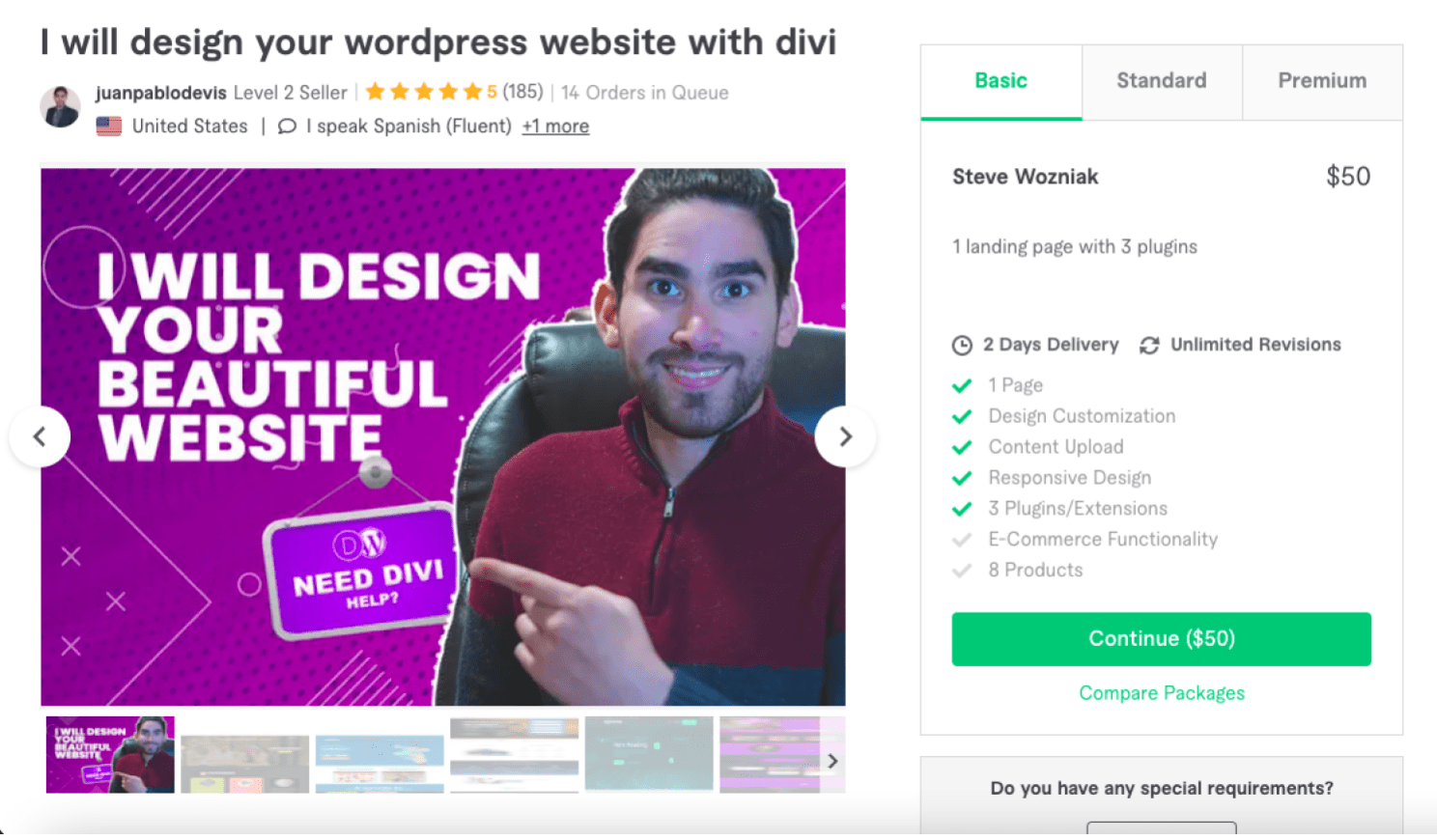 The Jury's Out
When it comes to designing your firm's website, the template you choose goes a long way.
If you go with one that doesn't have the functionality you need or doesn't convey the right message, it will cost you clients in the short term, and cause you trouble down the line when you have to rebuild your site. You can save yourself valuable time and energy by picking a template that suits your practice –
and this list is a great place to start.
Or, if you're looking for something totally distinct, it may be worth
reaching out to a freelancer on Fiverr
 for a custom template.
FAQ
What is the most popular WordPress theme for lawyers?
Astra is one of the most popular WordPress themes in 2023, and many of its "layout packs" (including one for law firms) are available for free. That said, some of its best features will cost you. For example, if you want more built-in tools for things like custom page layouts and better fonts, you'll have to opt for the Pro version.
What's the easiest WordPress theme to use?
Honestly, it depends. What might seem like an intuitive setup for one person could be difficult to work with for another. That said, I personally prefer Divi – not just because it has a super easy-to-use drag-and-drop editor, but also because it comes with dozens of "layout packs" for every niche you can think of.
Is it worth paying for a WordPress theme?
WordPress.com offers dozens of good-looking free themes, even on its cheapest plan. However, if you're looking for something a little more unique, then it might be worth paying for a premium theme. And if I were you, I'd also have a quick look on Fiverr. Some of the best designers there create custom themes for a very low cost.
Which website builder is best for lawyers?
Squarespace templates are virtually impossible to mess up. In addition, all Squarespace templates are automatically mobile-responsive, which makes this builder a great choice for lawyers who want an attractive website, but can't afford to put a lot of time into building one. Meanwhile, Wix is great for those who want a bit more creative freedom — and it's still a simple enough software to learn. That said, if neither of these builders feel right for you, make sure to take a look at our list of the best website builders in 2023 for more options.
How much does it cost to build a law firm website?
It depends. Web developers can charge anywhere between $5 and thousands of dollars for a bespoke website – and paying more money doesn't always mean you'll get better quality. If you have a bit of time on your hands, the best way to get a good-looking site for a decent cost is to build it yourself. We've put together a list of tried and tested coupons for website builders to help you get started for less money.