I tested every popular website builder and selected the best of the best.
These builders have everything your travel blog needs: advanced blogging features, templates for travel blogs, beautiful image galleries, and easy editors that you can use on the go. They also give you additional features and tools to monetize your blog as your audience grows. That said,
Wix stands out for its template selection, fantastic blogging features, and robust social media and marketing tools.
Before you set off on your next blogging adventure, take a moment to check out all the benefits Wix offers.
Short on Time? These Are the Best Website Builders for Travel Bloggers in 2023
Wix – Largest selection of travel-related blog templates and full creative control.
SITE123 – Beginner-friendly editor with great blogging tools.
Squarespace – Striking templates for visually-focused travel blogs.
What We Look For in the Best Website Builders for Travel Bloggers
While every builder may claim to be good for blogging, some come up short. When testing the best platforms for travel sites, I focused on these features:
High-quality templates. These builders offer a selection of striking blog templates that will display your travel photos in all their glory and do it on any device – desktop, tablet, or mobile.
Ease-of-use. With these services, you don't need to know how to code to build a stunning travel blog. All you have to do to customize the look and feel of your template is drag and drop or point and click.
Advanced blogging tools. Every builder on this list offers useful blogging features, from post scheduling and an RSS feed to social media sharing and comments.These tools can help you build a sense of community – and keep followers engaged.
Features to drive traffic. In addition to powerful built-in SEO tools that help your blog rank higher in search engine results, these builders offer additional social media and marketing features to boost visibility and grow your audience.
Mobile-friendly experience. I prioritized builders that offer mobile-friendly blogging, so you can post and manage comments while traveling.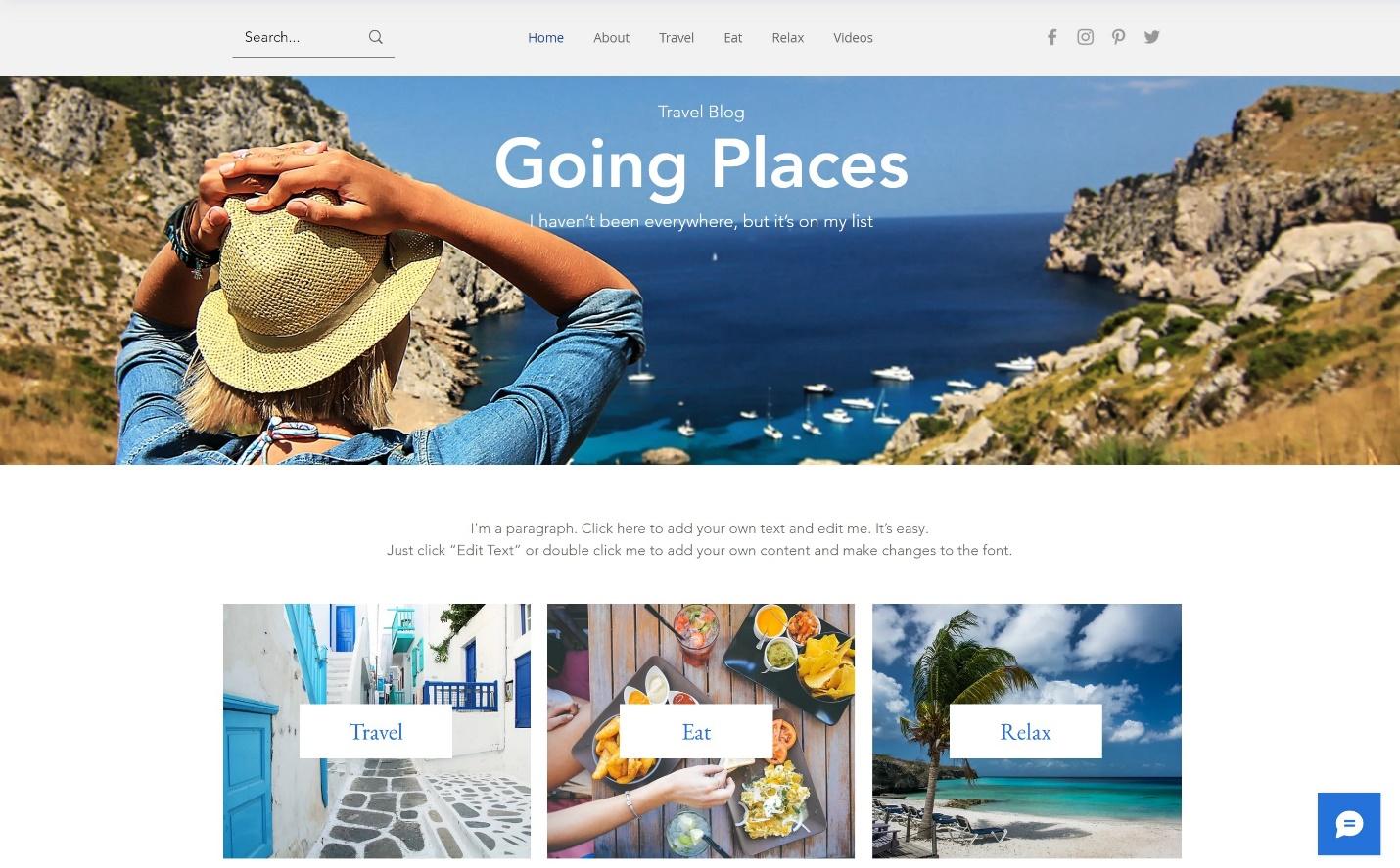 Wix took first place on my list because its drag-and-drop editor is super easy to use and it offers the most features of any builder out there.
You can choose from 70+ stunning, fully customizable blog templates.
Even if you've never built a website before, designing an eye-catching travel blog with Wix is fast and stress-free. When it comes to blogging, Wix gives you all the essentials and more. I found I could
add an RSS feed, create category and archive menus, and even add a recent posts element to any page
of my site. Other features allow readers to like, comment, share, and even create their own profiles, which builds brand loyalty and encourages them to return.
The
generous Wix free plan
includes all its templates, design, and blogging features
. It's a great option when you're starting out and not sure how serious you are about blogging. Fortunately, Wix also has well-priced paid plans so you can upgrade at any time if you want to remove Wix branding and start earning money with your blog.
Features
Multimedia features. Easily add photos, videos, podcasts, and other multimedia content to create a more immersive experience for readers. Dynamic effects, including animations and transitions, add visual interest.
Manage your blog on the go. You can use the Wix Owner app (or log into your blog on your mobile) to write and edit posts and add videos, images, videos, or Gifs from wherever your travels take you.
Automatic notifications. Send automatic email or text notifications to your subscribers every time you create a new blog post.
Blog performance reports. Wix Analytics gives you in-depth insight into your blog's activity. You can view metrics on how visitors interact with your blog posts (views, shares, likes, comments), learn which are the most popular posts, and see activity for specific timeframes and time of day.
Read our expert Wix review for more details
.
---
Number of Blog Templates
70, including travel-specific designs
Notable Blogging Features
Recent post feed, in-post hashtags, RSS button, multimedia content
Free plan
Yes
Starting Price

$

16.00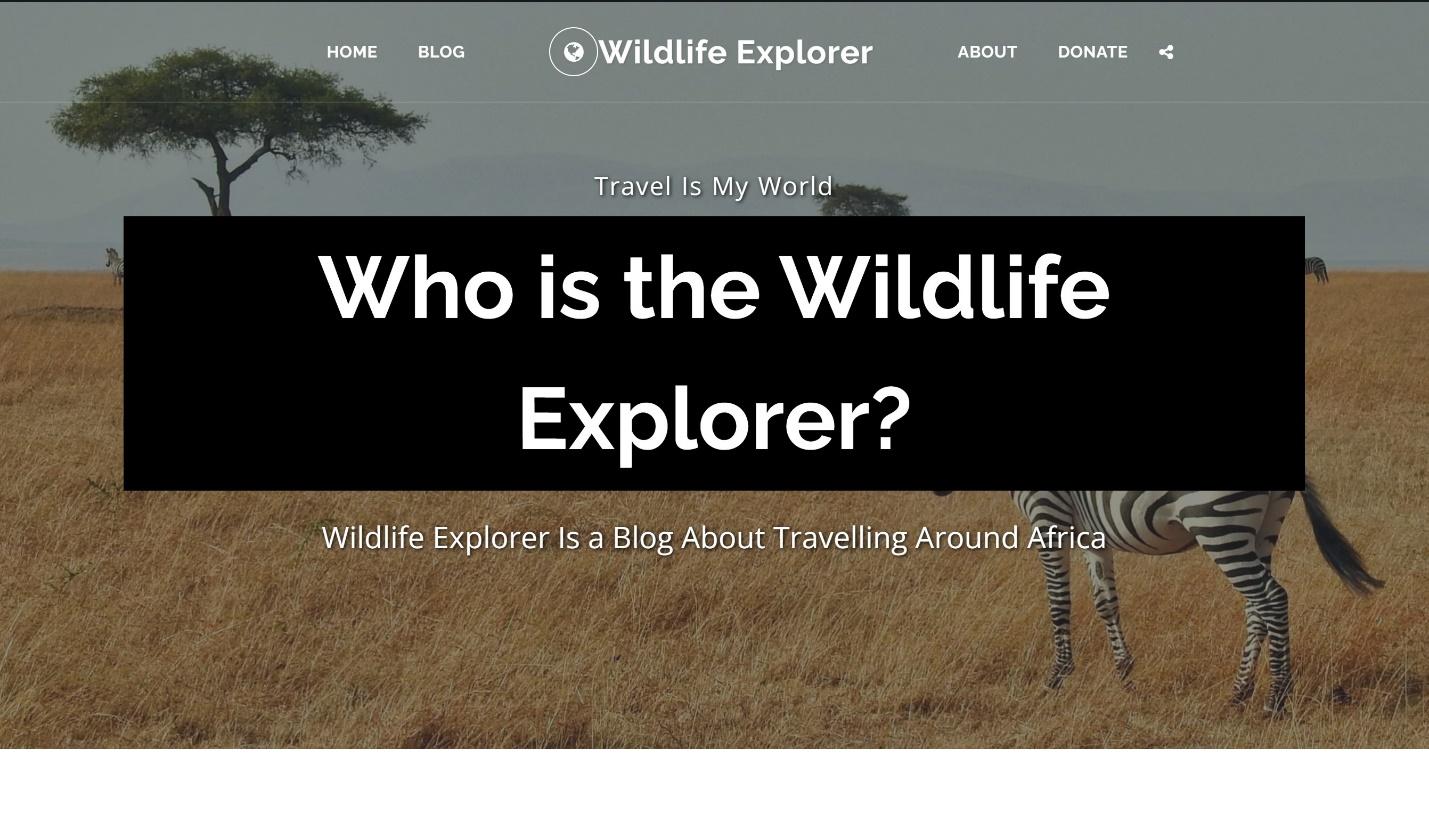 SITE123 offers more than 20 responsive blog templates
, including several that are tailor-made for travel blogging. Customization is so easy and fast with its beginner-friendly point-and-click editor that you can choose any blog template as your starting point. If your goal is a more image-focused blog, you can even start with one of the photography templates.
To enhance my own travel blog and immediately draw visitors in, I used Site123's media tools to add a background video to my homepage
(you can also add slideshows). SITE123 also offers 8 gallery layout designs and allows you to add both images and videos to individual posts to create more engaging content. The
SITE123 free plan offers essential blog features
, including post scheduling, a built-in RSS link, and comment management. As good as the free plan is, you may want to
upgrade to a paid plan to access additional features that allow you to make money with your blog by selling products or services.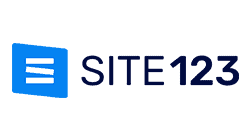 Get 40 % OFF SITE123
Save 40 % when you sign up for SITE123's annual plan
76 users used this coupon!
Features
Royalty-free image library. SITE123 gives you access to hundreds of free images and videos you can use to add visual interest to your blog posts.
Automatic site translation. When you upgrade to a paid plan, SITE123 will automatically translate your blog content into multiple languages, making it easier to connect with international travelers.
Exceptional support. Helpful live chat support is available 24 hours a day, seven days a week.
Affiliate marketing. As your audience grows, you may want to consider affiliate marketing with SITE123 to make money with your travel blog.
Learn more in our in-depth SITE123 review
.
Number of Blog Templates
23, a few designed for travel blogs
Notable Blogging Features
Post scheduling, RSS link, multiple bloggers, commenting on Facebook and Disqus
Free plan
Yes
Starting Price

$

12.80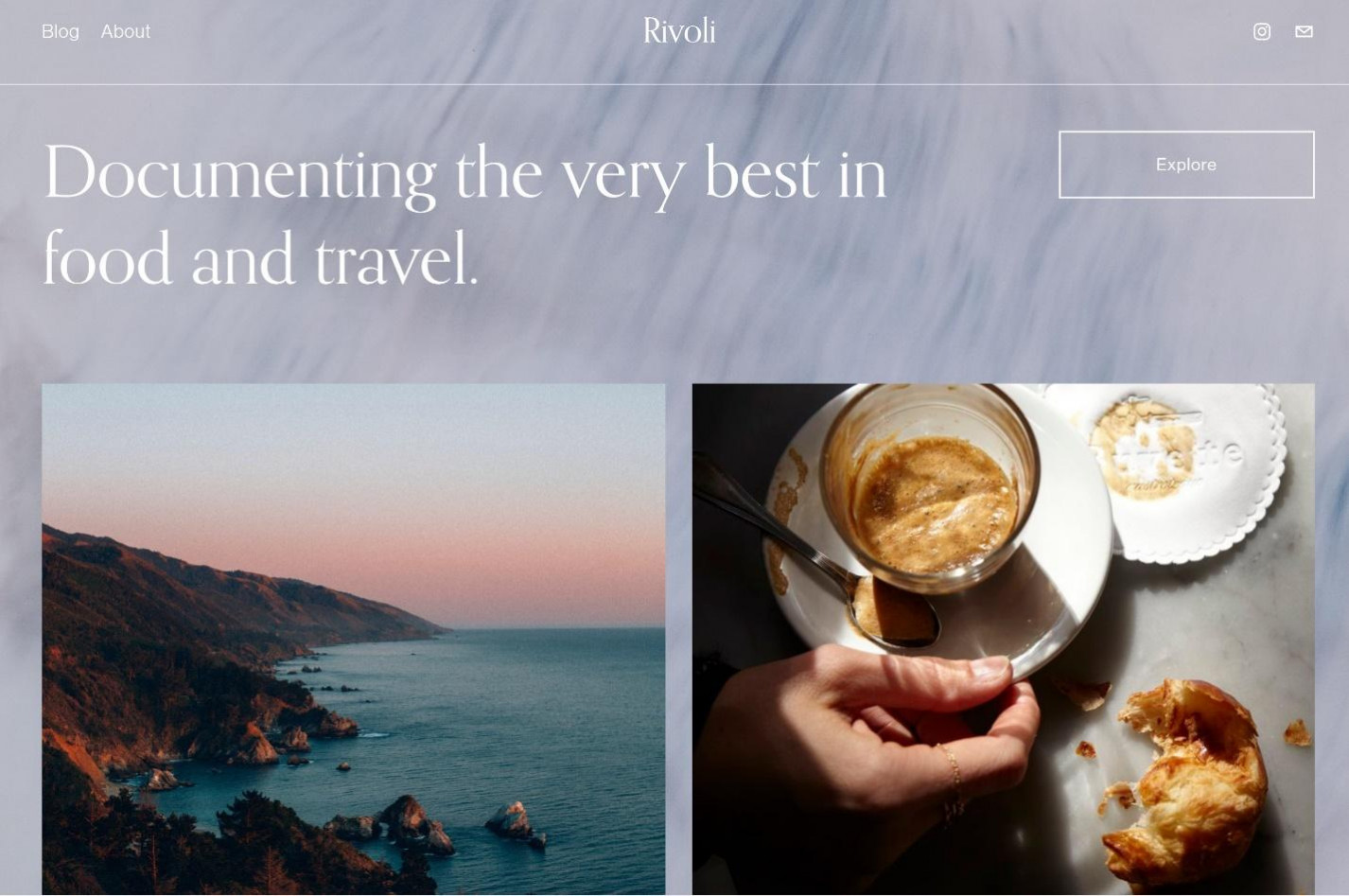 You can create a stunning travel blog with any of Squarespace's
40+ designer-made
blog templates
. They're all stylish, modern, and fully responsive so it's easy to find one that matches your brand and style. Squarespace's powerful blogging tools let you tag and categorize posts so readers can navigate your travel blog with ease. I loved that I could
schedule a date and time for blog posts to go live and use in-blog editing features to label a post as a draft or mark it as "needs review.
" Adding an RSS feed, allowing reader comments and social sharing, is done with a few clicks. Squarespace also gives you tools to promote your blog and build an audience, including an SEO checklist with tips to improve your blog's search engine ranking and tools to design email and social media campaigns that spread the word. Squarespace doesn't have a free plan. However, you can
take advantage of Squarespace's 14-day free trial
 to build a blog site and test all features before you commit.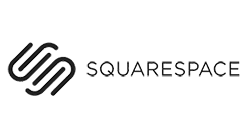 Save up to 30 % on your Squarespace plan today!
Plus get a free domain for one year!
1031 users used this coupon!
Features
Flexible blog layouts. Enhance your blog's pages with attractive gallery layouts, including masonry, simple grid, single column, side by side, and alternating side by side. To add visuals effects, simply toggle options like fade in, slide in, or glide in and then set the speed.
Make money blogging. Turn your blog into a profit center with paid newsletters, podcasts, travel videos, and exclusive content.
Social tools and integrations. Easily create stylish social content to boost your blog's visibility with the Unfold app to gain more loyal readers. Other features allow you to automatically sync content on your blog and social media platforms.
Useful analytics. Visual reports provide insight into your website's traffic and visitors' behavior. You'll also learn which posts draw the most interest and reader interaction.
Our comprehensive Squarespace review has more info
.
Number of Blog Templates
47, including travel-specific designs
Notable Blogging Features
In-blog editing, RSS feeds, reader commenting and social sharing
Free Plan
No, but there's a 14-day free trial – no credit card required
Starting Price

$

16.00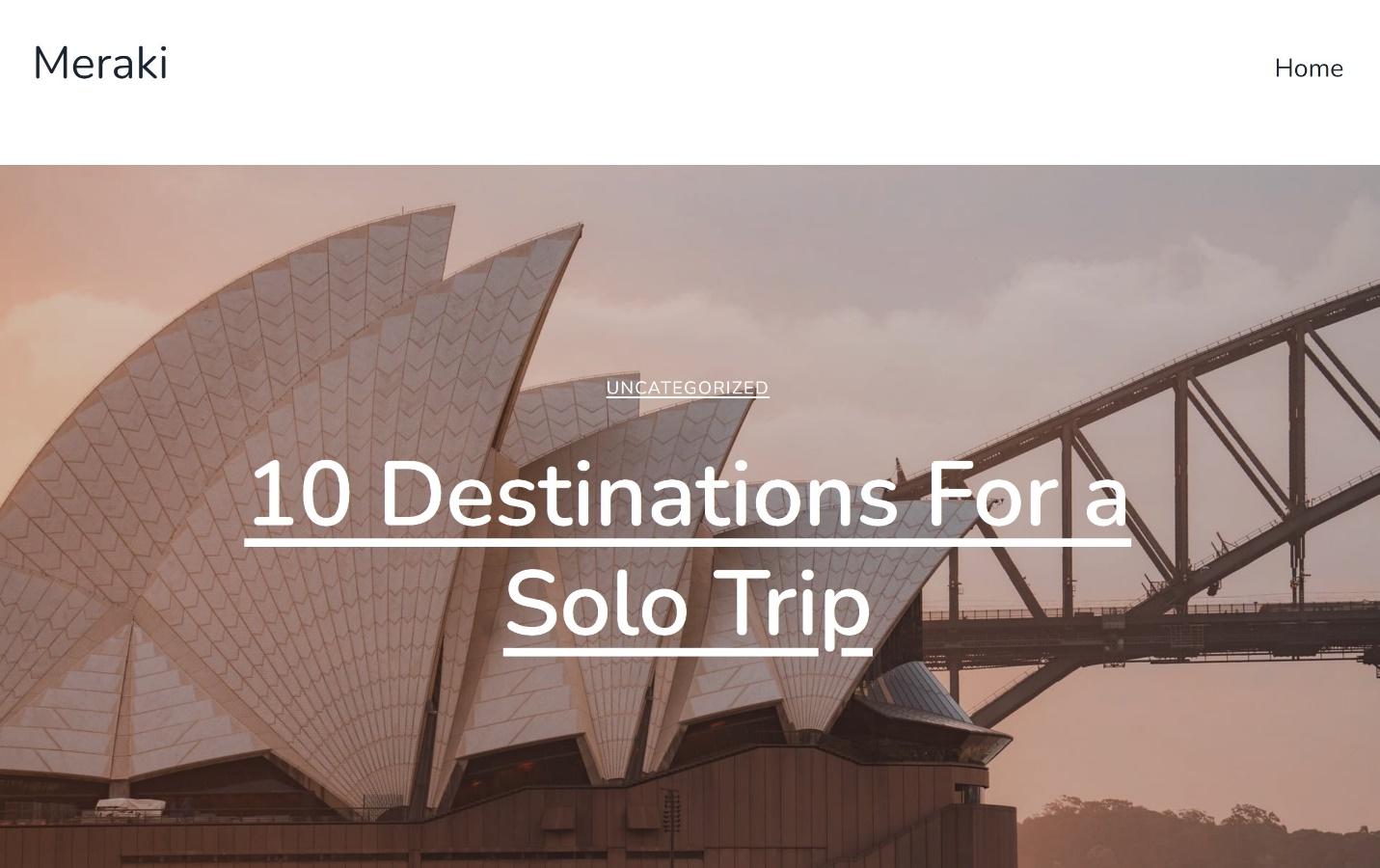 WordPress is a flexible and powerful builder for ambitious travel bloggers. You can fully customize any of
WordPress's 50+ blog themes
using widgets, blocks, and plugins
. With WordPress, personalizing colors and fonts or adding galleries, sections, and pages is just the beginning. The free WordPress plan gives you "above and beyond" blogging features. These include post scheduling, categorizing posts, enabling reader comments, and adding an RSS feed. I appreciated the flexibility of these tools, as I was able to highlight my latest or most popular posts by adding a Featured Posts block to my homepage and create searchable lists with Archive and Categories Blocks.
WordPress also makes it easy to start making money on your blog.
While some e-commerce features require a Premium plan or higher, you can
collect recurring payments on the low-cost entry level plan
for subscriptions and memberships
. There may be more of a learning curve with WordPress, but mastering the platform's ins and outs is worth the effort.
Features
Advanced design tools. In addition to customizations like extended color themes and typography borders, less tech-savvy bloggers can use WordPress Shortcode blocks to quickly make the kind of site customizations that would normally involve complex coding.
Social sharing features. WordPress will automatically send new posts to your social platforms (Facebook, Twitter, LinkedIn, and Tumblr) when you set up social updates. You can also allow your readers to share your content on their own social media accounts to further boost your blog's visibility.
Mobile app. With the Jetpack mobile app for IOS and Android you can create posts, upload images, and add pages to your site from wherever your travels take you.
Content ownership and portability. With WordPress, your blog's content is yours so you can easily export your site to another platform if you decide to switch.
Read our expert WordPress review to learn more
.
Number of Blogging Templates
56, including travel themes
Notable Blogging Features
RSS feed, mobile blogging, featured posts, scheduling, archive and category lists
Free Plan
Yes
Starting Price

$

4.00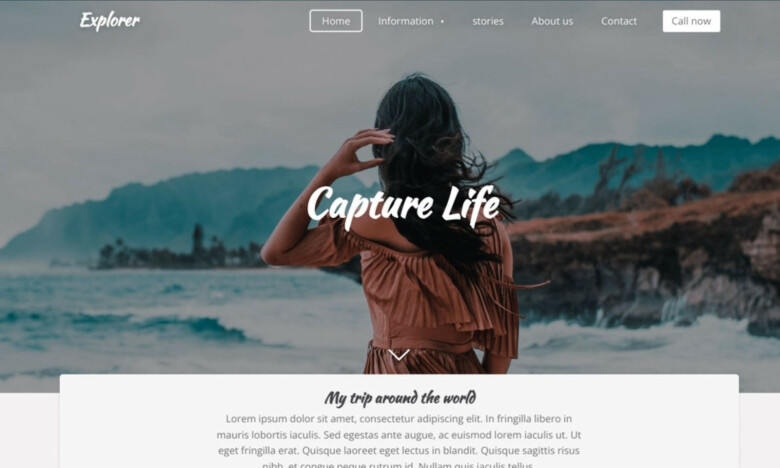 An intuitive what-you-see-is-what-you-get (WYSIWYG) editor and 10+ responsive blog templates make setting up your travel blog site with Webador easy.
I used the pre-built design elements to easily drag-and-drop photo albums, slideshows, columns, forms, and other design elements onto my blog's pages – a predetermined layout snaps them into place. Webador's flexible blogging engine allows you to make visual changes and add custom elements to your blog posts as you edit.
Adding video and audio content (MP3) allows visitors to read, watch, or listen, which can make your blog that much more appealing.
You opt for simplicity by exchanging certain blogging features, like tagging and a built-in RSS feed, but Webador furnishes all the fundamental elements. You have the ability to save drafts, schedule posts, and empower visitors to engage in commenting and sharing your blog posts on social media.
Features
Unsplash integration. Choose from 2 million free and royalty-free images you can add to your blog, including high-resolution photos. Search by pre-set categories, enter a subject in the search bar, or filter by resolution.
Unlimited blog pages. You can organize posts by trip or topic on individual pages and nest these sub-pages in a drop-down menu, making it easy for visitors to find exactly what they're looking for. There's no limit on the number of pages you can add.
Code-free embeds. Expand your blog's appeal by linking to other website content, such as a hotel you recommend, a specific attraction you've visited, or another highlight of your journey.
Multilingual travel blog. You can make your blog available in more than one language when you upgrade to a paid plan.There's a small fee for each language you add.
Read our expert Webador review for more features
.
Number of Blogging Templates
10+, including travel themes
Notable Blogging Features
Schedule posts, save drafts, enable comments and social sharing
Free Plan
Yes
Starting Price

$

4.00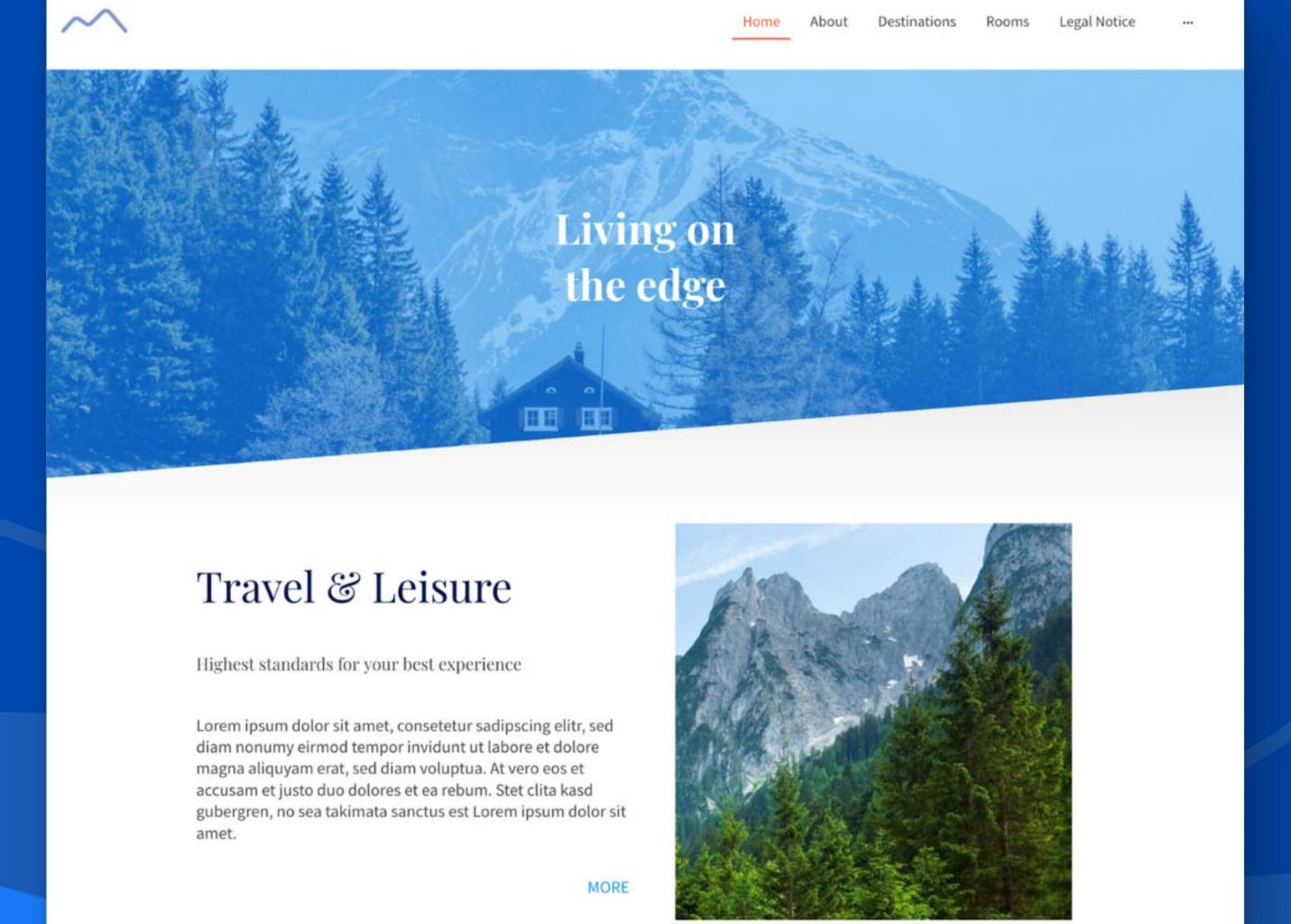 While IONOS doesn't offer a ton of templates,
it makes personalizing your template's design exceptionally easy with
pre-made layouts and color schemes
. Adding one or more photo galleries to organize and display your blog posts can be done in a matter of minutes. If you're not about to turn pro with your photography skills, IONOS has your back – you can choose from 17,000 royalty-free images to make your posts shine. You may also want to
add the free Google Blogger app to get access to easy-to-use templates and blogging features including post labeling and scheduling
. What I like about IONOS is how easy it is to scale and grow a blog. Its entry level plan costs barely anything per day and you can upgrade your plan as your blog develops.
While IONOS offers a small selection of templates, it's hard to beat the price
if your goal is to eventually make money as a professional blogger.
Features
Automated ad campaigns. When you're ready to start selling IONOS will help you design Google AdWords marketing campaigns to promote your blog. There's a small monthly fee.
Tools to master SEO. When you sign up for rankingCoach, you will receive text and video tutorials that will guide you through the process of optimizing your blog's SEO. The IONOS rankingCoach tool will also provide you with personalized tips on how to enhance your site's search engine ranking.
Free favicon and logo. IONOS's handy AI tools let you design a favicon or a personalized logo for your travel blog. Put them on your blog and social profiles to boost your brand's awareness.
Personal support consultant. If you have a design question or need help with your website, simply contact your dedicated customer service agent for personalized support.
See our expert IONOS review to learn more
.
Number of Blog Templates
19 niche-specific templates, a few suitable for travel blogs
Notable Blogging Features
Mobile blogging, manage comments, set different time zones
Free Plan
No but there's a 30-day money-back guarantee
Starting Price

$

6.00
Choose the Best Free Website Builder For Your Travel Blog
Each builder on my list has the capability to create an excellent travel blog. However, in selecting the perfect builder for your specific requirements, take into account your technical expertise and your vision for the website. If you want a truly unique-looking travel blog,
Wix is my top recommendation
. Its free plan offers the largest template selection, full customization, and all the blogging, SEO, and marketing features you could ask for. If you're pressed for time and want a super-easy builder,
look no further than SITE123
. It gives you everything you need to get an attractive, mobile-friendly travel blog online fast. On the other hand, if your blog's focus is breathtaking visuals of your travels, you may want to consider
Squarespace's templates and design tools
 will allow you to build a stunning website that displays your photos in all their glory.
Here's my final piece of advice: think about your future goals for your blog.
Will it always be a hobby or do you want to earn money blogging? You may want to review each builder's paid plans to see which offers the best value in case you want to turn your blog into a profitable side gig or full-time occupation,
We went over a ton of information, so here's a simple summary chart to help you make your decision.
Free Plan
Best Feature
Best For
Starting Price
Wix

✔

Widest range of blog features & travel-specific templates
People who want to create a beautiful and functional travel blog with ease

$

16.00

SITE123
 

✔

Beginner-friendly editor that doesn't skimp on blogging tools
Getting an attractive blog site online quickly

$

12.80

Squarespace

✘

Visually stunning templates and premium blogging features
Travel bloggers who want to build an image-heavy site

$

16.00

WordPress.com
 

✔

Flexibility and customization for serious bloggers
Bloggers with technical skills or design experience

$

4.00

Webador
 

✔

Super-easy builder with basic blogging tools
Beginners and bloggers who prioritize ease of use

$

4.00

IONOS

✘

Basic, budget-friendly builder
People who want simple customization

$

6.00
FAQ
Which website builder is best for travel blogging?
A beginner-friendly editor, fully customizable templates, and fantastic blogging features make Wix the best website builder for travel bloggers. It also offers a generous free plan and the option to upgrade to a paid plan when you're ready to start making money with your blog.
How do I create a travel blog for free?
You can build an appealing travel blog on Wix's free plan. You'll have access to all its templates and advanced blogging features. Another great platform for a free blog is WordPress.com. It's a powerful and flexible tool, though it's not best for newbies. If you're still not sure which platform is right for you, check out our expert review of the 10 best website builders in 2023. They all offer great blogging features.
Can I make money with a travel blog?
There are several ways to make money with a travel blog, including paid advertising, affiliate marketing, and sponsored posts. You can also sell videos, podcasts, and e-books or offer readers access to exclusive site content for a fee. Another idea is to invite visitors to subscribe to a paid newsletter by offering an incentive – travel tips, discounts, and other "insider" scoops.
What's the easiest way to create a travel blog?
While any of the website builders in this review make it easy to create a travel blog, some will help you get online more quickly. Wix's intuitive interface and fantastic features make designing your blog easy. SITE123 is a fast, free, and simple way to launch a blog site.