Several free website builders will let you design a decent site – but the one thing none of these builders will give you is a custom domain. If you want your site to look professional (and keep in tone with your brand), you need a paid plan. As far as I'm concerned, Squarespace is my absolute favorite. It has the best-looking templates around, and even its cheapest plan includes a free custom domain plus unlimited storage.
Squarespace has a 14-day free trial
, so you can test all of its features before you buy.
The only thing worse than getting stuck in a remote hostel with a bad wi-fi connection is finding out your website builder keeps crashing when you need it most (well, that and discovering at the airport that you left your passport on your nightstand).
With a good website builder, you can start building your site at the airport
, and you just might be able to get it online before boarding time (if you can get good wi-fi, of course).
We tested the best website builders in the market
and selected the ones that have everything your travel blog needs:
advanced blogging capabilities, beautiful image galleries, and an easy editor that you can use on the go.
Before you set off on your next adventure, take a look at this list.
Website Builders for Travel Sites: Our Top Picks
Wix – The largest collection of attractive travel and blogging templates
Site123 – Allows readers to comment on your posts via Facebook, so sharing your experiences with friends becomes a breeze
Weebly – Has an intuitive mobile app to design and update your blog while you travel
Jimdo – Lets you change templates whenever you want, so your website can match the changing view out your window
SimpleSite – An easy way to get your site up and running in no time, so you won't waste your precious time in front of a screen
WordPress.com – The most powerful blogging platform with a good selection of travel-related themes
What We Look For in the Best Free Travel Website Builders
Beautiful themes. You want a theme that's going to display your travel photos in all their hi-res glory.
Mobile-responsive design. Your site should be easy to browse, whether on a phone or desktop.
No hidden costs or tricks. Sure, all website builders have paid plans, but the ones on this list give you enough on their free plan to build your travel site.
No coding necessary. You want to spend your time traveling, not trying to figure out how to code. With these builders, all you have to do to tweak your site is drag and drop, or point and click.
Smooth, fast website editor. You may not have the best internet connection while traveling, so you don't want to deal with a laggy, clunky editor that causes you endless frustration.
1. Wix – Great Templates for Travel Blogs
Not only is Wix easy to work with, but it actually has two website editors. If you want more control over your website when it comes to layout (e.g., spacing, alignment) or individual element styles, pick the
Wix Classic editor
.
But to make a simple, beautiful travel site as easily as possible, I'd recommend using the newer Wix ADI editor.
ADI stands for Artificial Design Intelligence, and it makes your life a whole lot easier. You can read more about ADI in
our expert review
. You just
go to the Wix homepage
, click
Get Started,
fill in your details, answer a few questions about the type of website you're making (e.g., travel blog), and
it uses artificial intelligence to create a theme and layout for you
: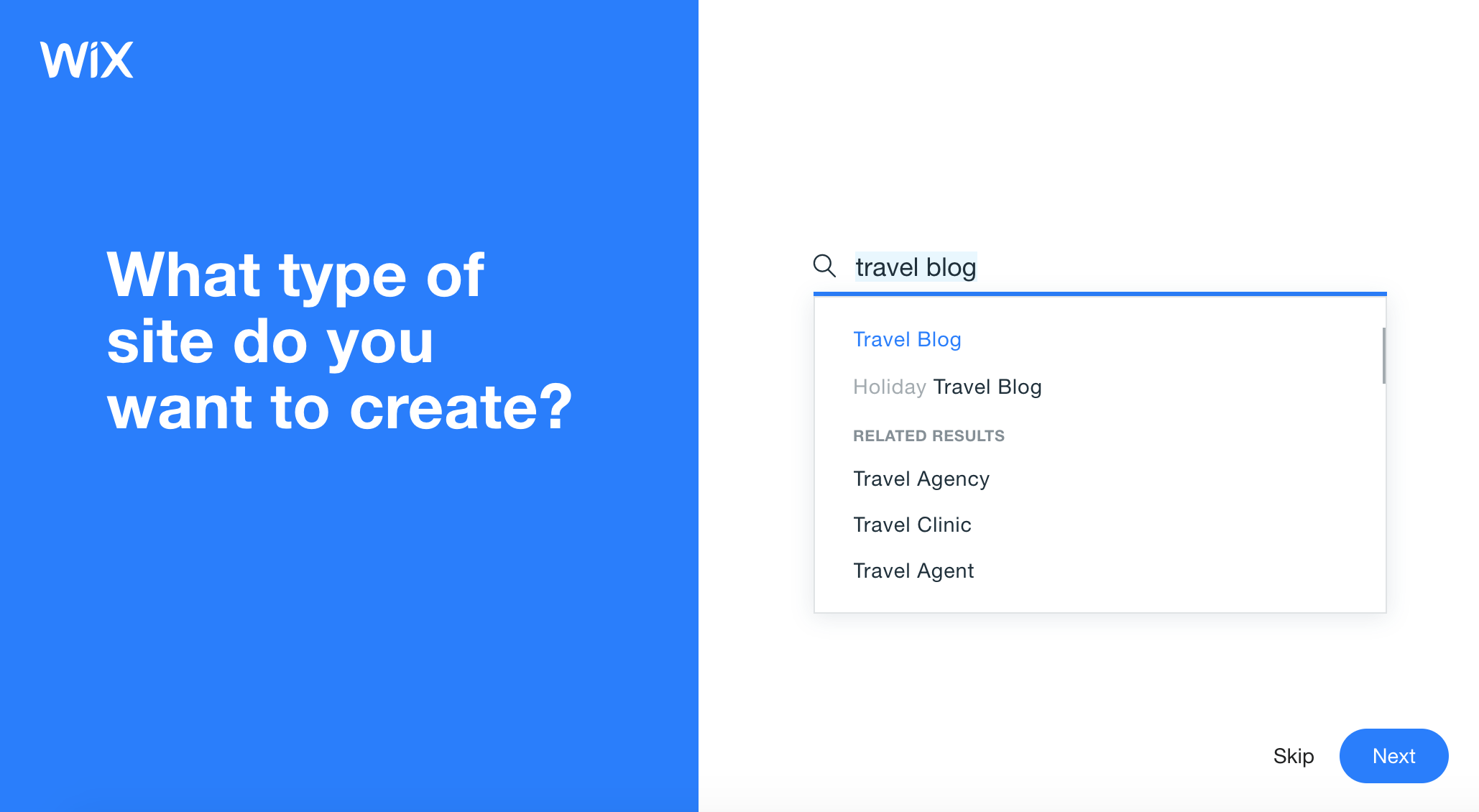 You can change the style manually later if you don't like the one the system creates.
Features
A clean, simple blog post editor. The Wix post editor has only the essentials and is no more difficult than typing in Microsoft Word or Google Docs.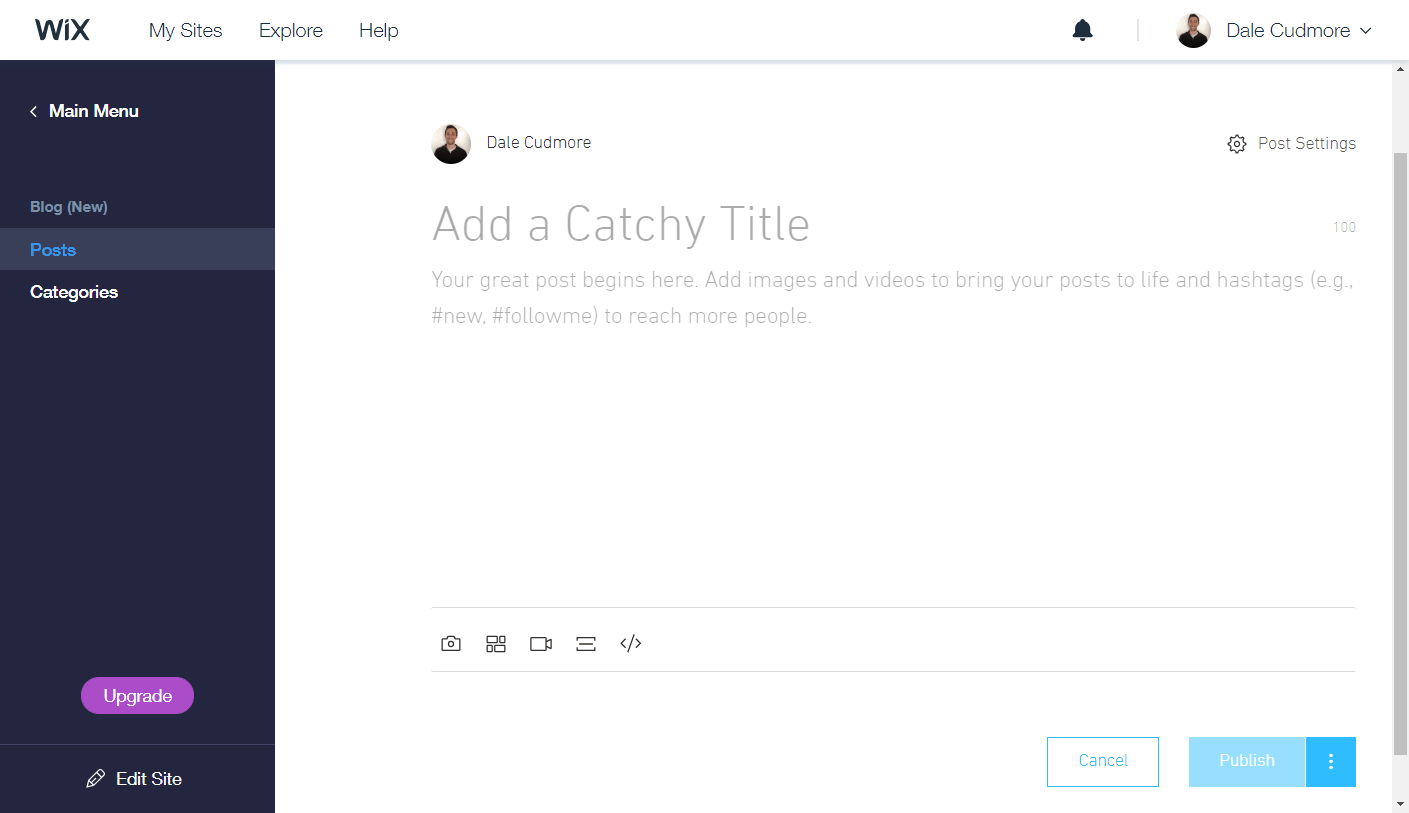 Pre-made layouts. In the ADI site editor, you can add individual page elements, or choose from small pre-made blocks that combine common elements in an attractive layout. This will save you time trying to get the elements you add to look nice.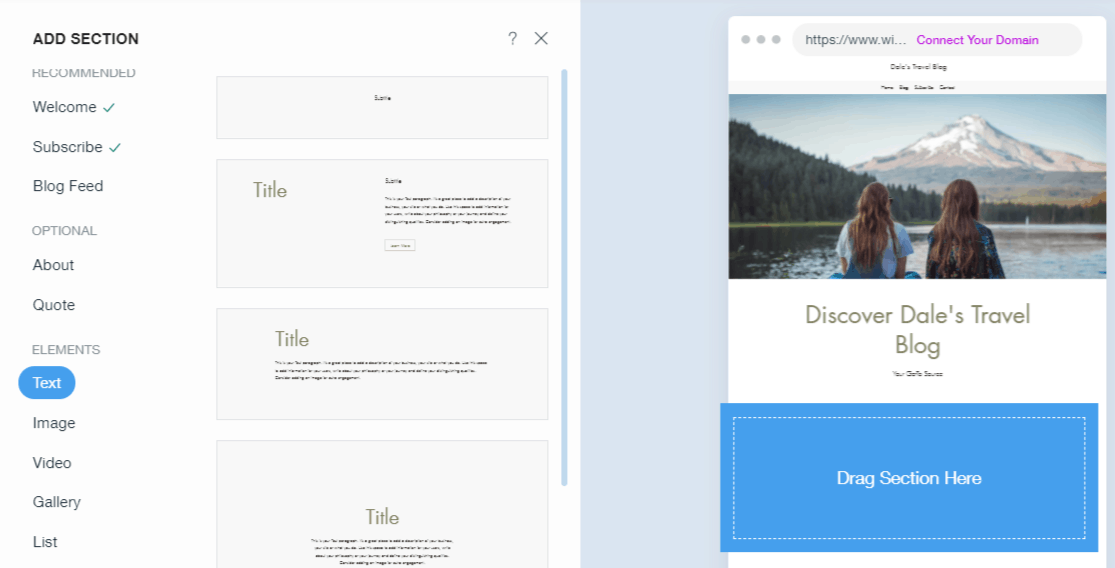 Multiple travel site templates. If you use the classic editor, you'll need to pick a template. There are dozens of Wix travel templates in the Travel & Tourism category, and also over 50 Blogging templates, many of which can be great for a travel blog.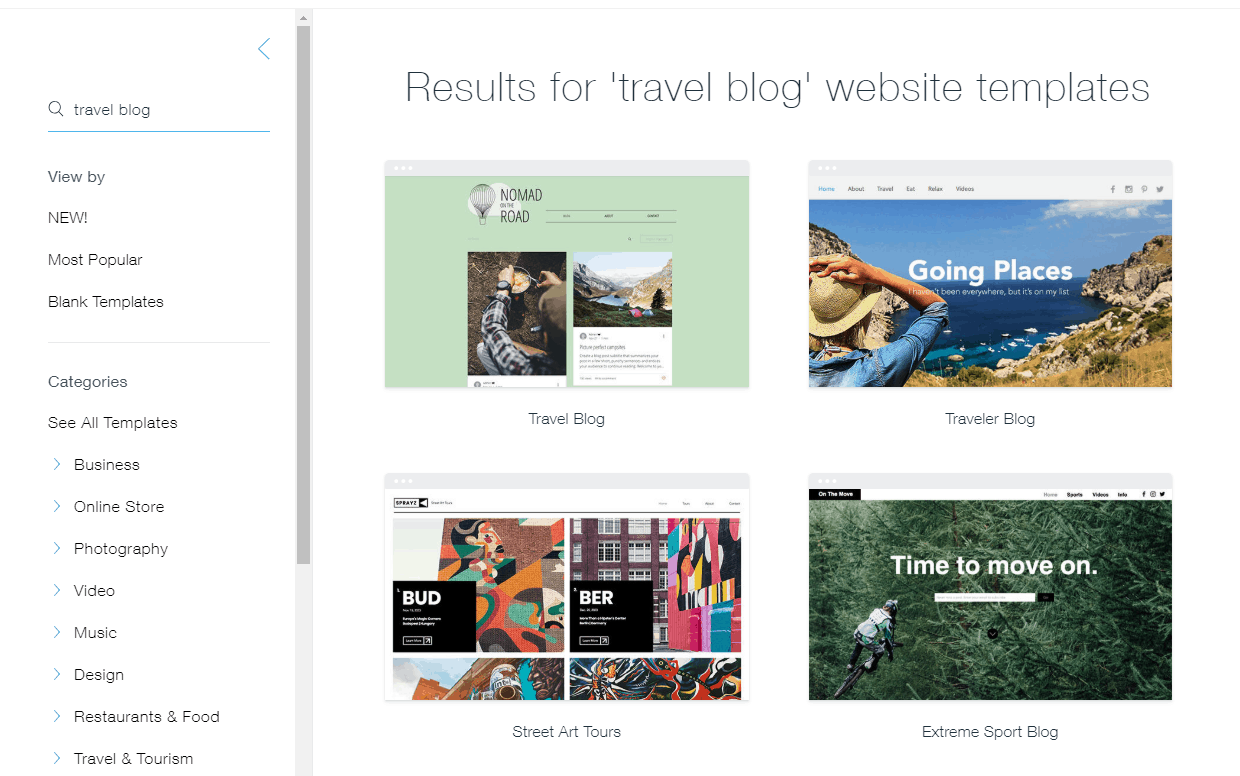 Click here to view all templates
Full template access on free plan. Even with the free plan, you get access to all the templates that Wix has to offer. Other builders (e.g., WordPress) only give you access to some.
Blogging
Yes
Travel-specific templates
Yes
Support channels on the free plan

Phone (U.S. business hours)
Ticket (email)
To learn more about Wix, read our
Wix expert review
.
2. Site123 – Translate Your Site to Any Language
Another website builder that uses AI is Site123.
It will ask you three questions and build a site based on your answers.
You can't choose a travel blog specifically, but you can choose
Blog
when asked for the type of site you want.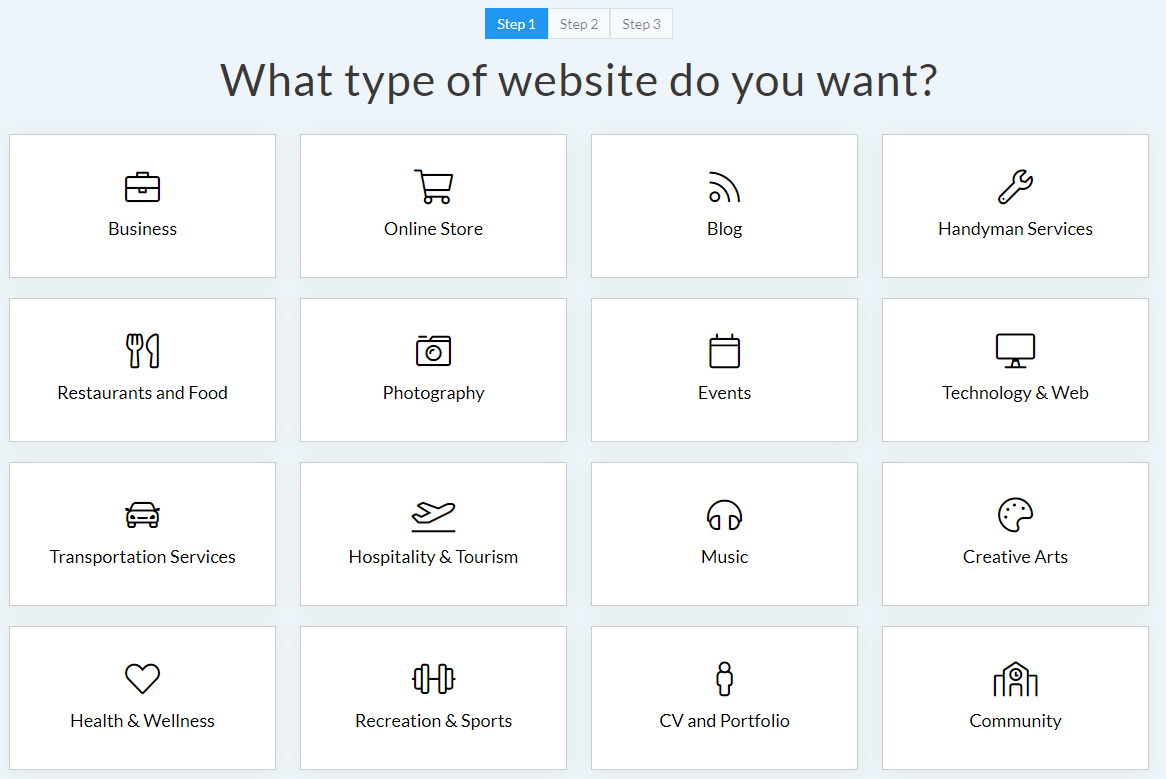 Note that
Hospitality & Tourism
is geared more toward hotels and tourism businesses, not travel blogs.
There aren't any templates to choose from, but you can change the layout of whatever the AI gives you.
That won't have a huge impact on what your site will look like, but you should still be able to get a decent travel blog up and running — and relatively fast, too.
Features
Simple, classic blog editor. Site123 uses a blog editor similar to Microsoft Word. Even if you're new at this, you should have no problem writing posts, both short and long.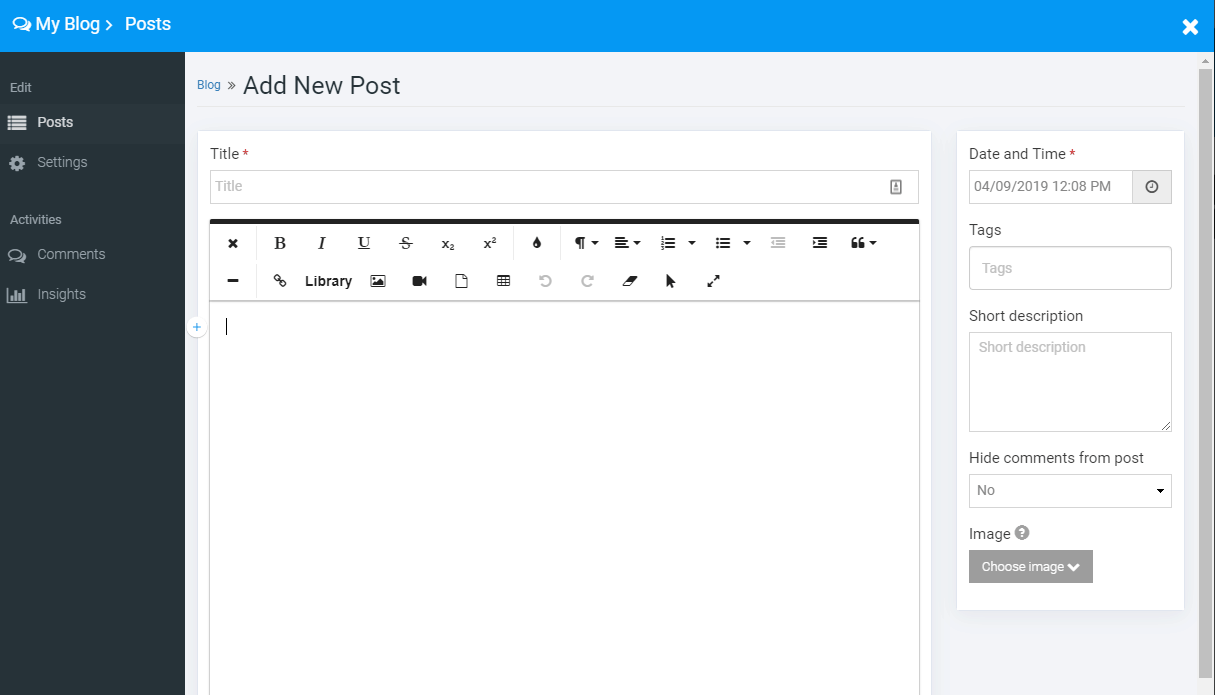 Ability to see a mobile preview with one click. At any time, you can see a preview of your website on a mobile device from the preview option on the site editor sidebar.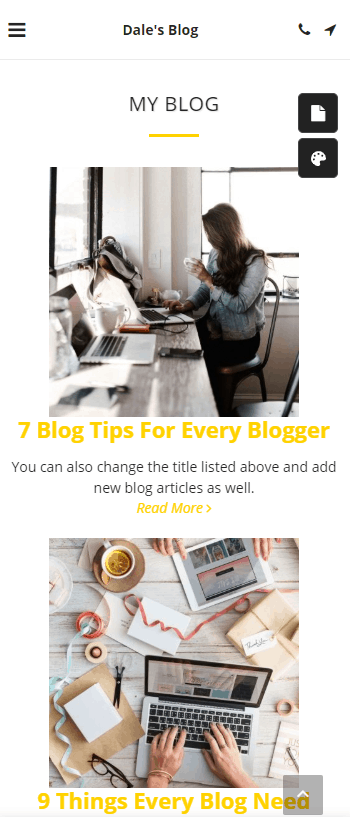 Easy website translations. You can choose from any language in your site settings and Site123 will translate as much of your site as it can. You can use it to help you write in a new language, or help you create a site for locals in a language you're not fluent in yet. Note that it won't translate text that you've written, only text in page elements like forms and maps that you've added. Look at what happens when I change my site's language to Dutch.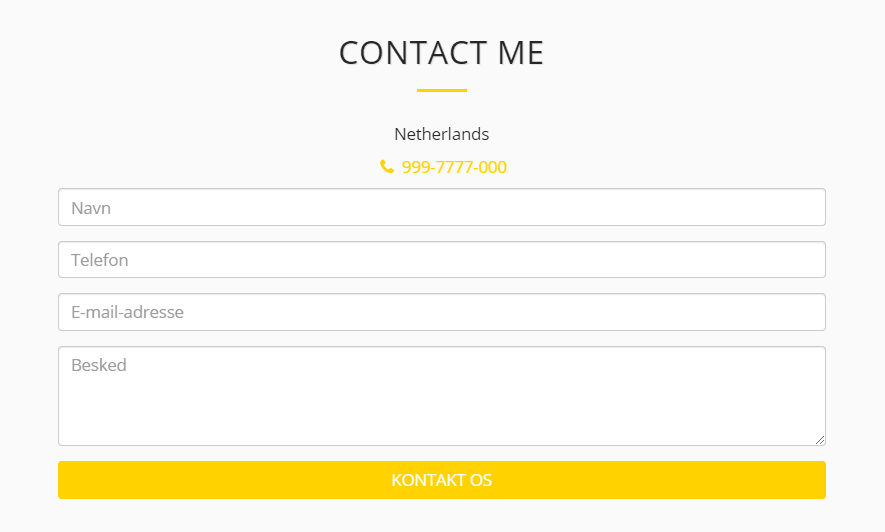 Quick color-scheme change. Instead of having to edit individual sections or colors and trying to find a color pattern that looks good, you can pick from pre-made ones that Site123 offers you.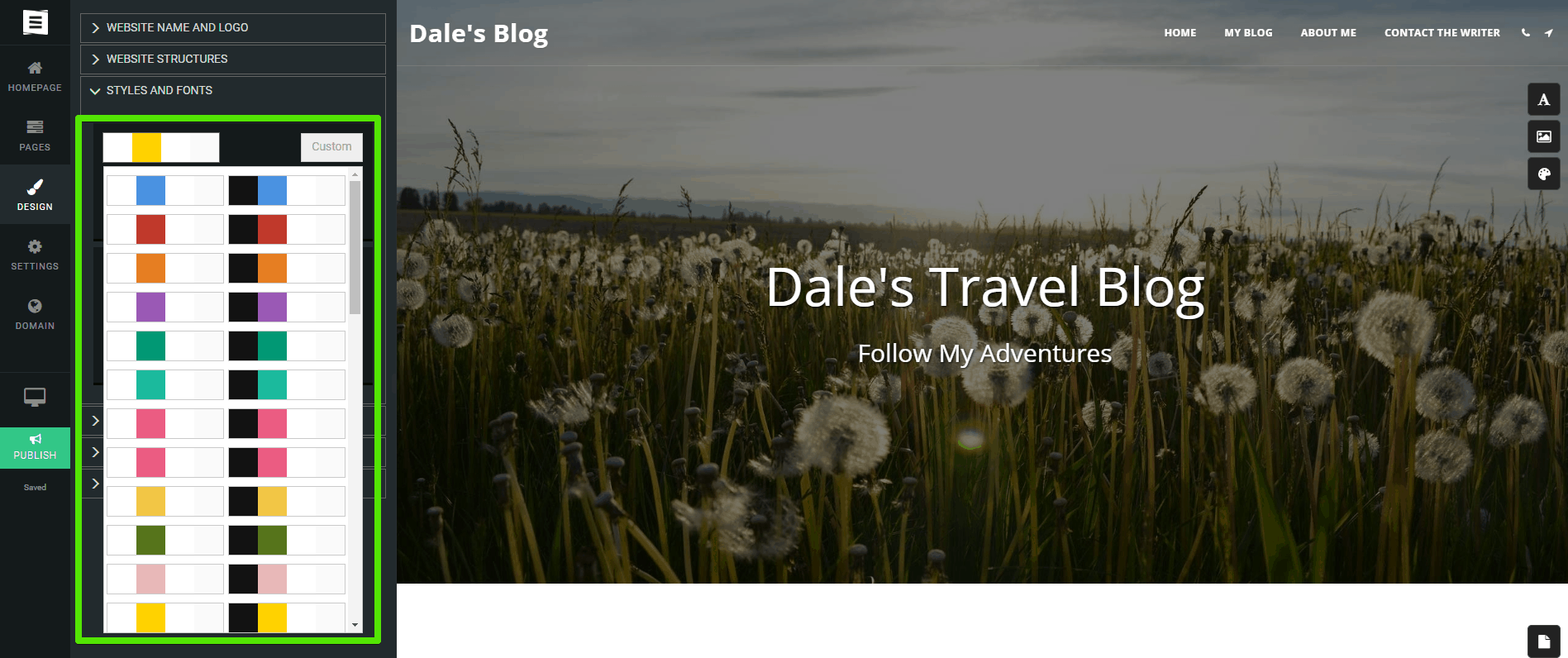 | | |
| --- | --- |
| Blogging | Yes |
| Travel-specific templates | No |
| Support channels on the free plan | Live chat (24/7) |
Or read our
Site123 expert review
 to find out more about Site123, or click the button below.
3. Weebly – The Smoothest Drag-and-Drop Editor
Weebly is mostly known for building great online stores, but there are still many aspects of the platform that make it a solid choice if you're building a travel website. In my opinion,
Weebly's biggest strength is its drag-and-drop editor.
It has been refined to make it as easy as possible to use. Want to add a section? Drop it in from the sidebar. Want to move a section? Drag it around on the page.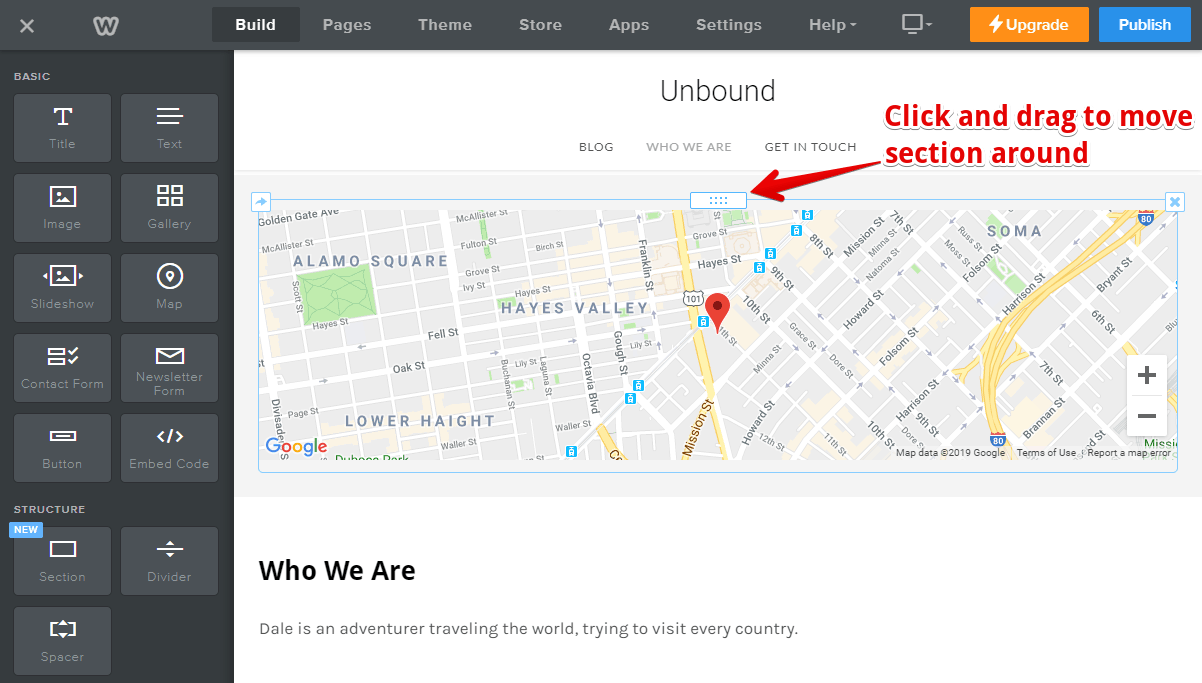 I know we're talking about a free website here, but it's worth knowing that if you ever do want to upgrade, you can sell products easily through Weebly. You could sell travel guides, or even interesting finds during your trips.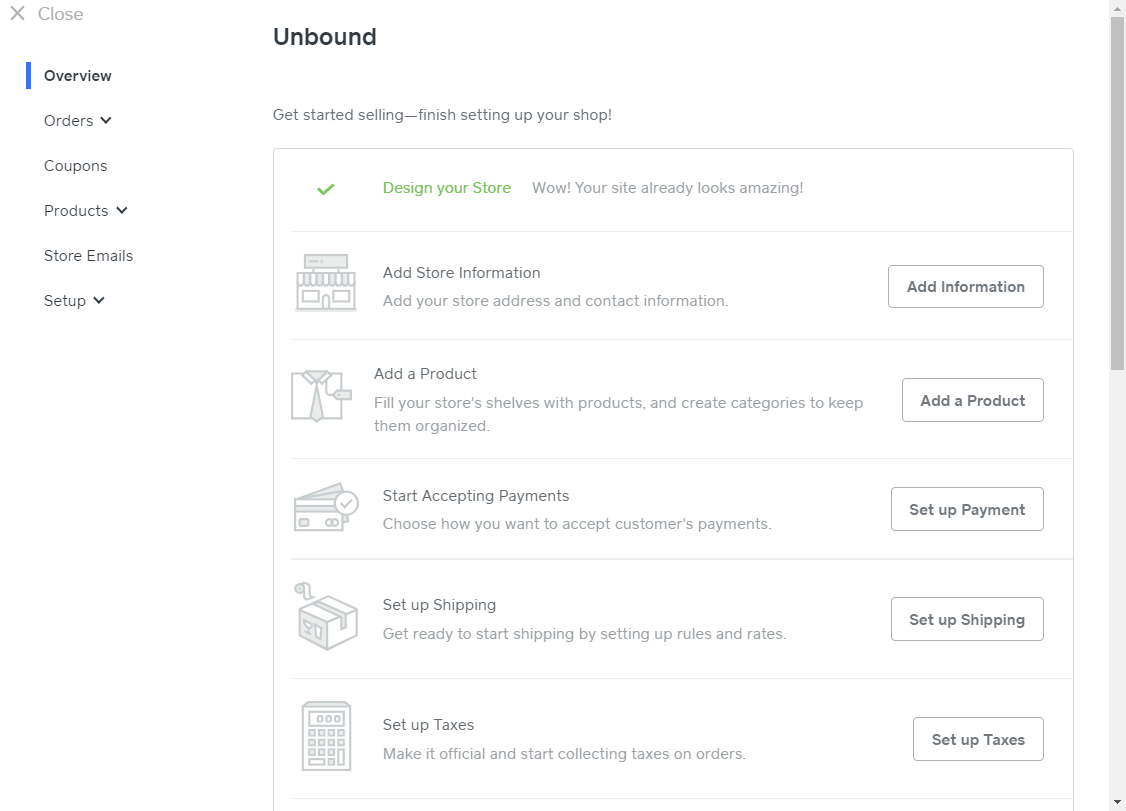 Features
Beautiful, image-based blog themes. The blog themes on Weebly are perfect for large, high-quality travel images.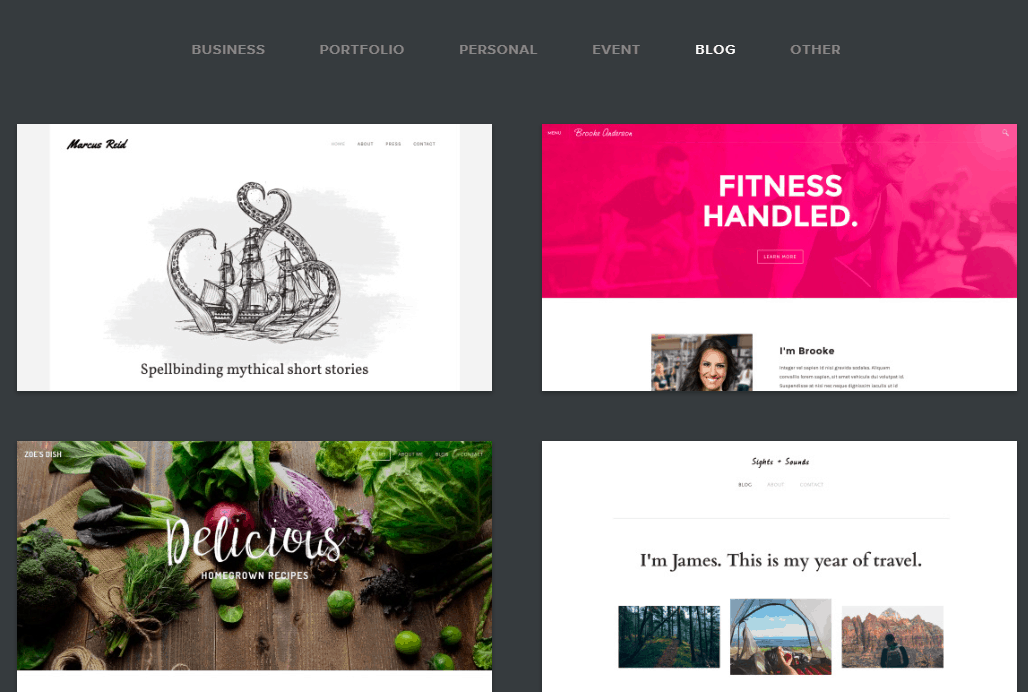 Easy-to-add travel-related features. The site editor lets you add elements like maps or a panel of Flickr photos from the sidebar.

Mobile app to edit the website and view traffic. Weebly has the most comprehensive mobile app I've seen for a site builder. You can check in on your website even if you don't have your laptop with you.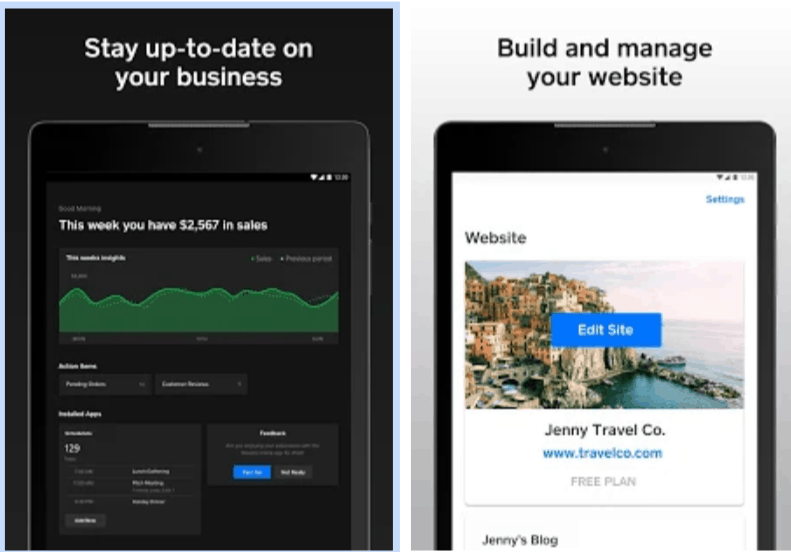 24/7 live chat and email support. If you need help with your site, you can get support — even on the free plan. There's also a community forum where you can interact with other Weebly users.
Blogging
Yes
Travel-specific templates
No
Support channels on the free plan

Phone (U.S. business hours)
Live chat (24/7)
Email
Want to learn more about Weebly? Check out our
Weebly expert review
.
4. Jimdo – An Intuitive Point-and-Click Site Builder
Like Wix, Jimdo offers two ways to build a website, one of which uses AI. You get access to all basic features and templates on the free plan, but keep in mind that
your site will be limited to five pages.
The sites made with AI are beautiful, but unfortunately, have very limited functionality. Currently, only business sites are supported, and you can't even add a blog. Instead, you'll need to create a blog from scratch using the standard Jimdo editor.
This editor has been around for years, and it's incredibly smooth and intuitive.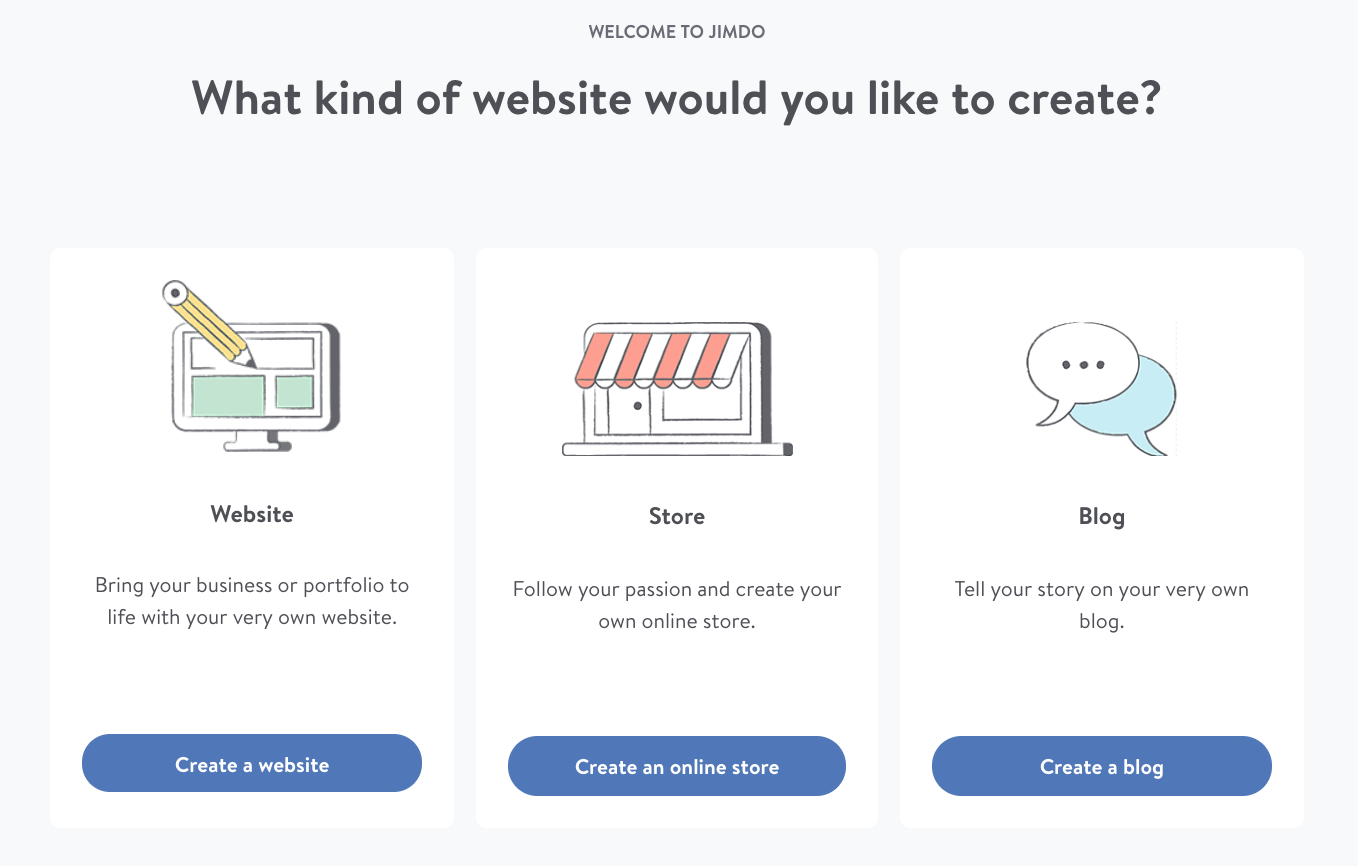 First, you'll be asked what type of site you'd like to make. From there you can pick from several types of blogs (or just a general blog) to get a customized selection of templates to choose from.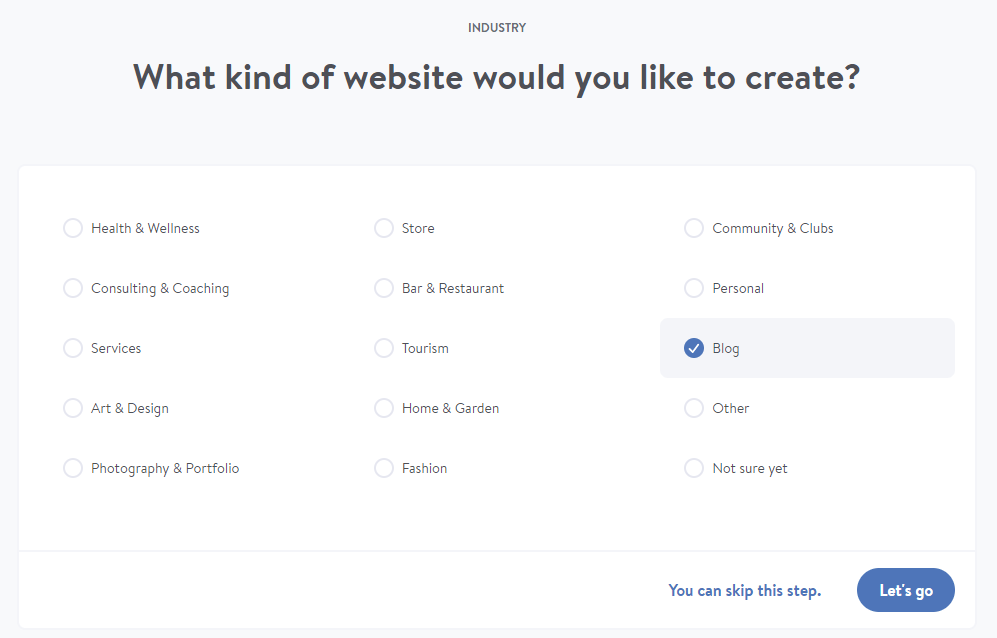 The personal templates are most suitable for a travel blog. The other ones are geared toward businesses, not travel sites.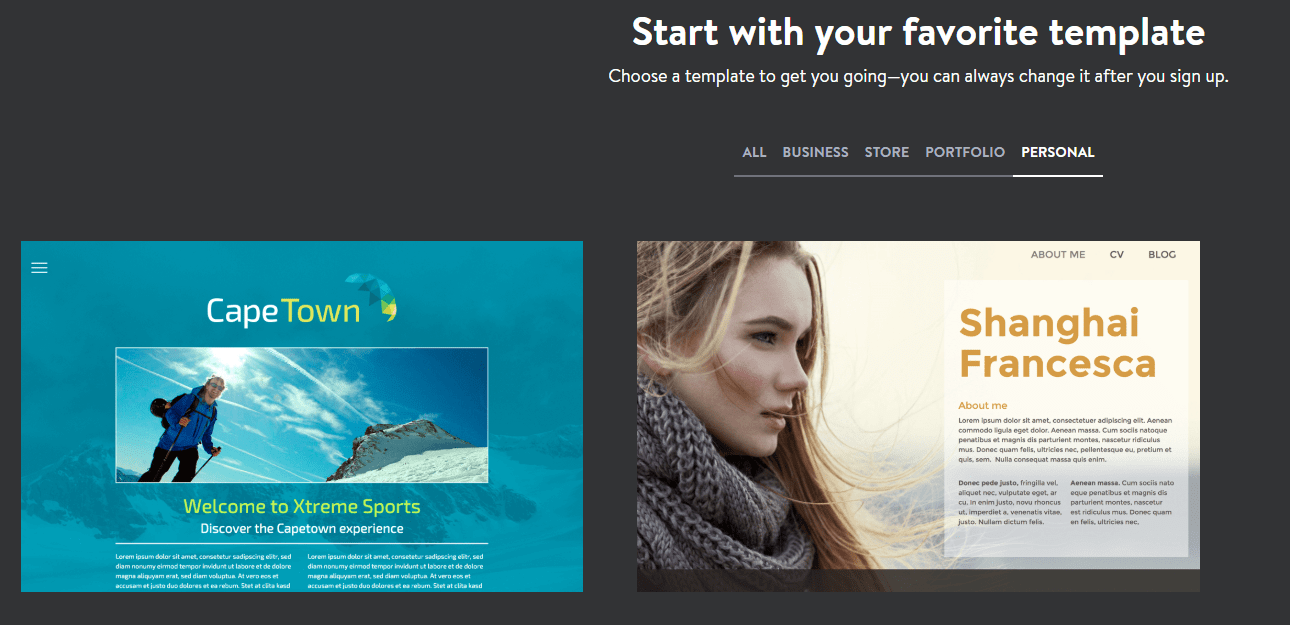 Features
Mobile app. You can edit your site on your phone, and even check traffic stats using the Jimdo Boost mobile app.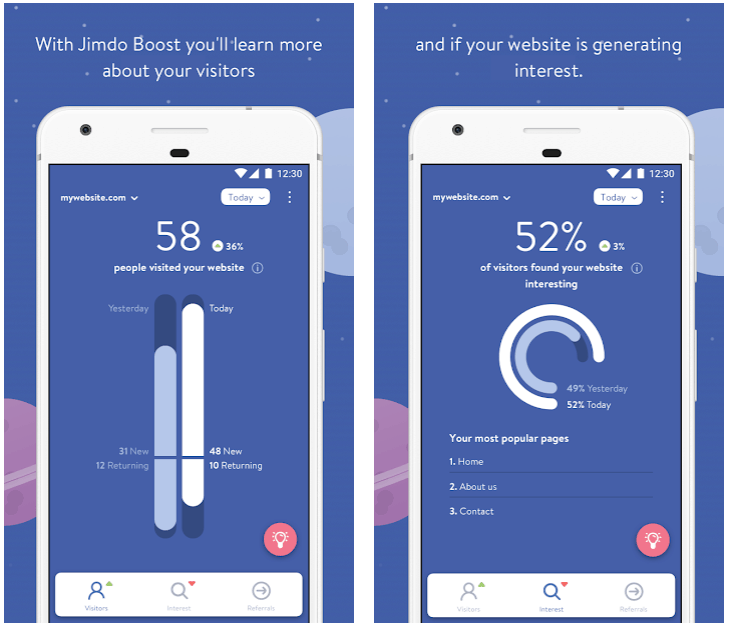 User-friendly point-and-click editor. If you want to add something to a page on your website, you click "add element" on that page in the site editor. Then, you click on the element you'd like to add. A few, like the "photo gallery" and "video," can be handy for travel sites.

Mobile-friendliness preview. You can see what your website would look like for a visitor on a phone or tablet using the preview function in the site editor.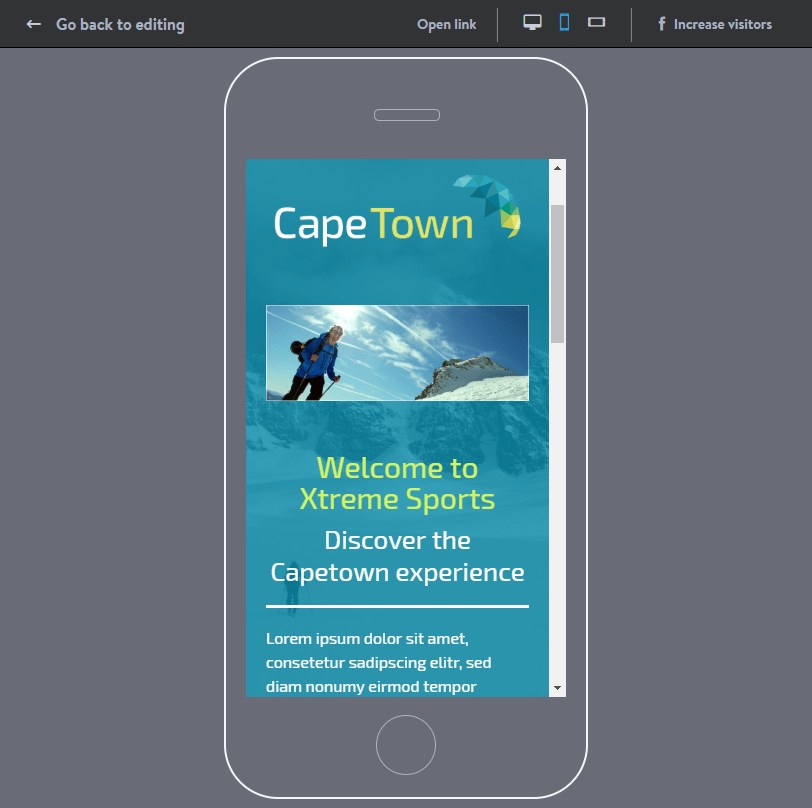 Ability to change the style or template at any time. While there aren't too many templates to pick from, as I noted above, it's nice to have the freedom to switch themes or styles later on.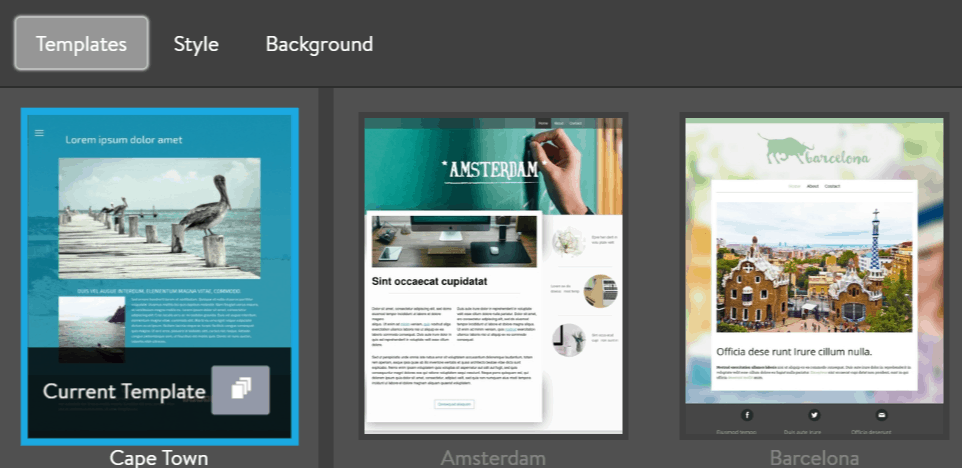 | | |
| --- | --- |
| Blogging | Yes |
| Travel-specific templates | No |
| Support channels on the free plan | Email (Mon-Fri; 9am-6pm CET) |
If you're interested in learning more about Jimdo, read our
Jimdo expert review
.
5. SimpleSite – The Most Minimalistic Site Builder
If the other options on this page seem complicated, SimpleSite is the builder for you.
It's as basic as possible, and as easy to use as you'll ever find.
However, that means it also has limitations and won't give you as much control as other website builders will. But it does have one feature on its free plan.
You can sell up to five online store products on a free plan
— something that no other builder here offers.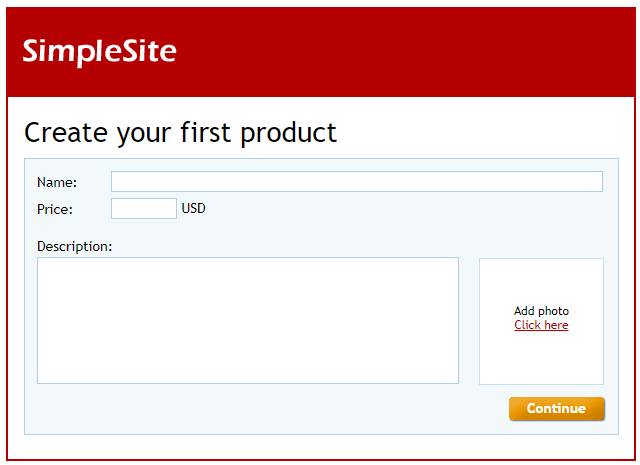 If you're trying to make some money selling cool finds on your travels, SimpleSite is a good option. The one potential issue with SimpleSite is that there's no way to add a blog; it's more suited to static websites with only a few pages.
Features
Simple point-and-click site editor. To add an element to your website, you click a "+" button at the edge of any existing section. Then you have ten elements to choose from, including images, videos, and maps.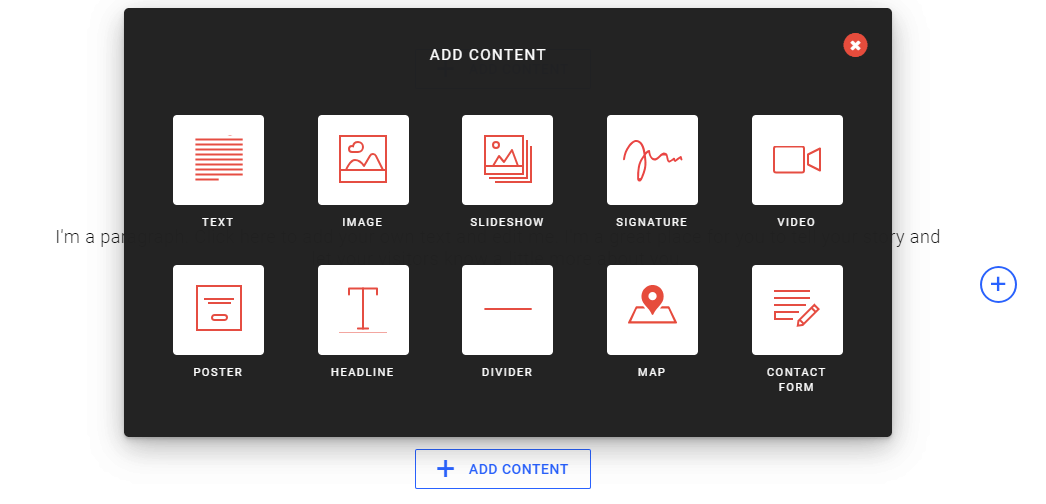 Quick and easy map integration. Just click the map element and you'll be prompted to enter an address, and then you can save it to your page.
Inline editing. When you want to edit text or other elements, there are no pop-ups or menus to navigate through. You edit it right on the page where it is. If you plan to work on your phone or a tablet, this feature will make it easier.

Mobile-optimized sites with preview. All SimpleSite templates are mobile-responsive by design, and you can see how a mobile visitor would view your website using the preview function in the editor.
| | |
| --- | --- |
| Blogging | No |
| Travel-specific templates | No |
| Support channels on the free plan | Email |
For more info about SimpleSite, you can read our
SimpleSite expert review
.
6. WordPress.com – The Most Flexible Choice for Blogging
WordPress is the most used blogging platform online by far. It gives you quite a bit for free, but there will be ads on your website, you won't have access to
all
the themes, and you can't install plugins.
The biggest strength of WordPress is its blog post editor.
It's minimalistic but powerful.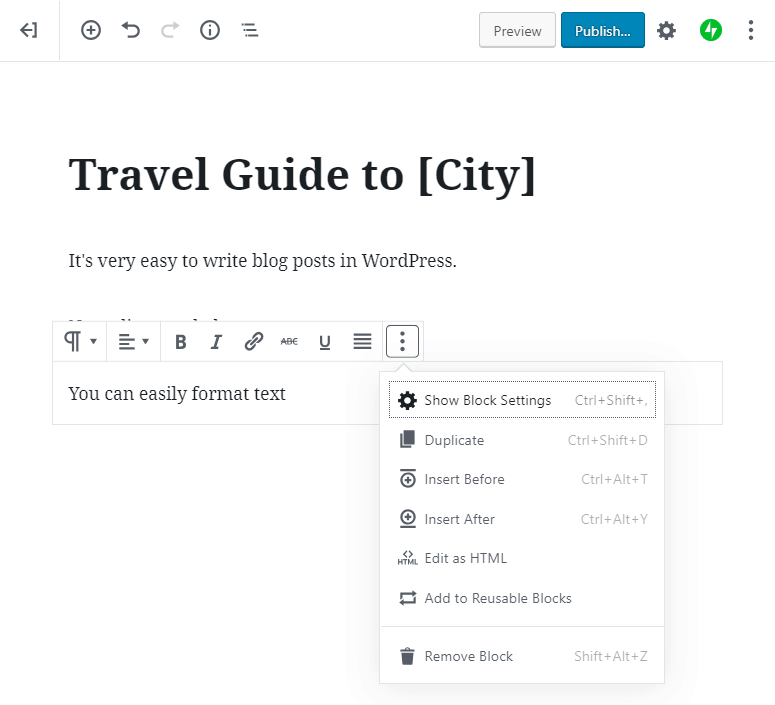 If you write long blog posts, some blog post editors may feel clunky.
WordPress, however, is perfect for posts of any size.
Features
Good selection of travel blog themes. You can filter for free travel themes. There are ten to choose from, and many other regular blog themes could work as well.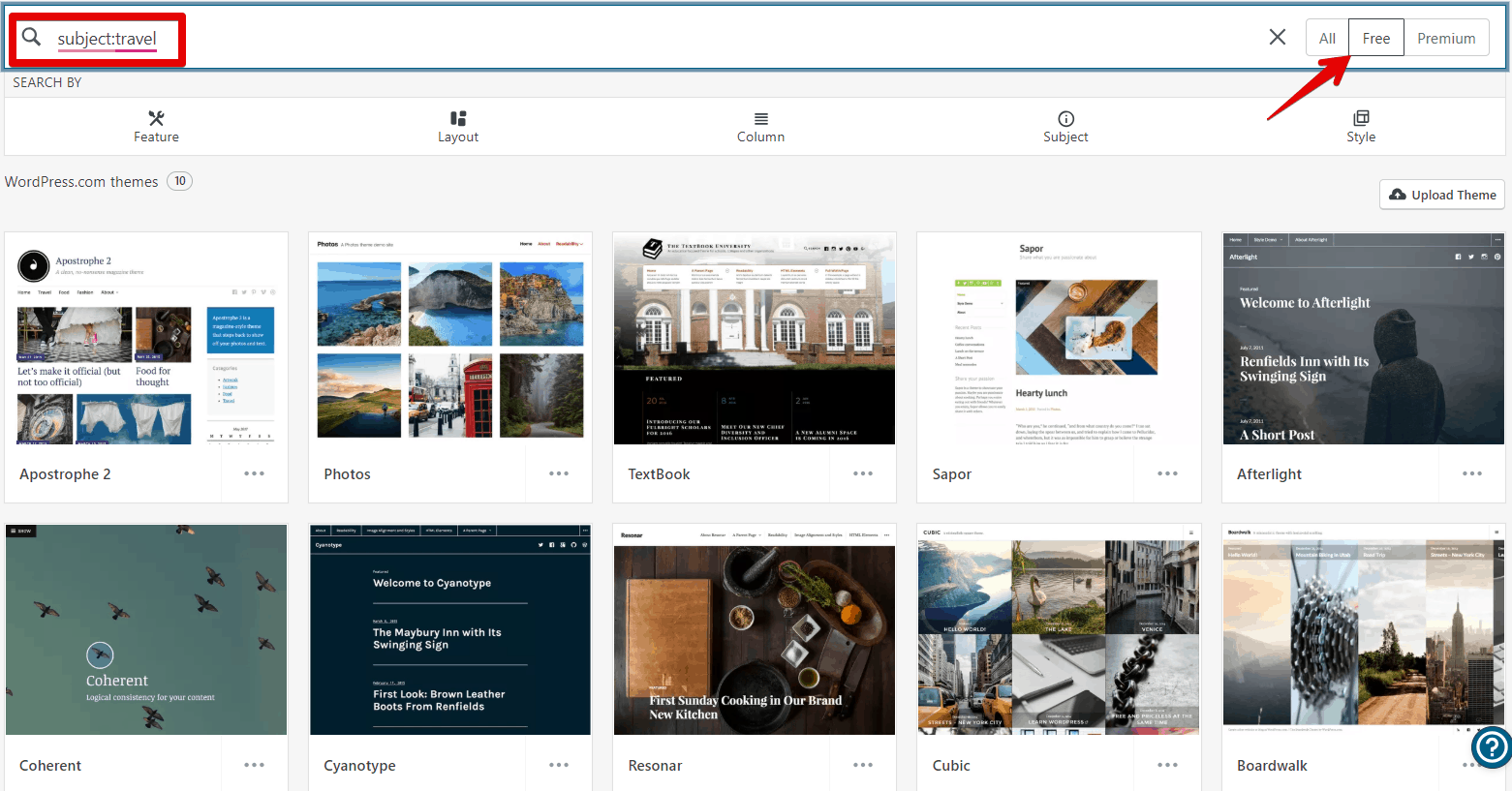 Helpful blocks for travelers in blog post editor. While you can just type like normal in the blog post editor, you can also add "blocks." There are dozens of blocks you can add, and certain ones like maps, audio, video, and photo galleries can be great for travelers.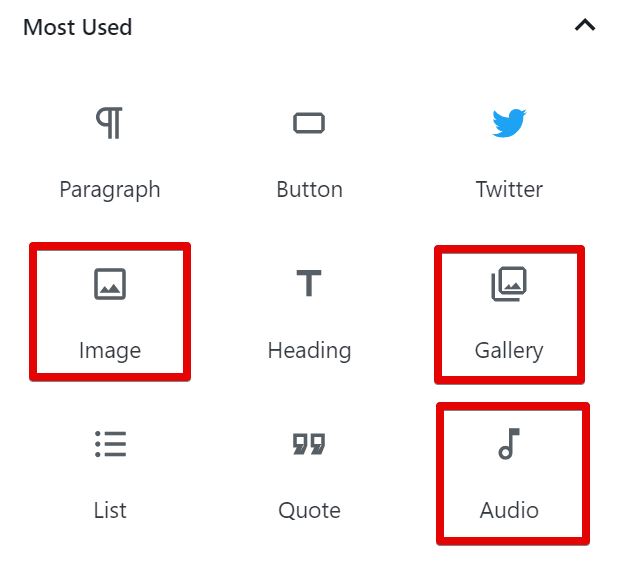 Huge helpful community for support. WordPress has very active community forums. If you need help with anything, you can make a post and often get a reply within minutes.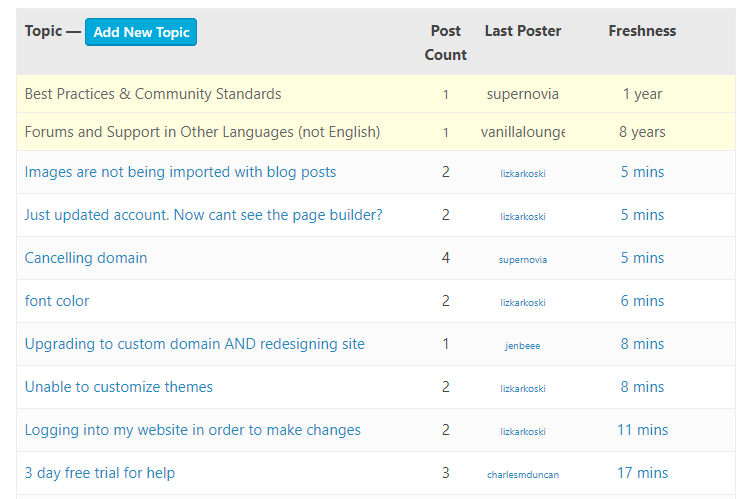 Easy customization options. While your theme largely controls the layout of your site, you can use the point-and-click WordPress customizer to change settings like the color scheme, font, menu options, and sidebar elements.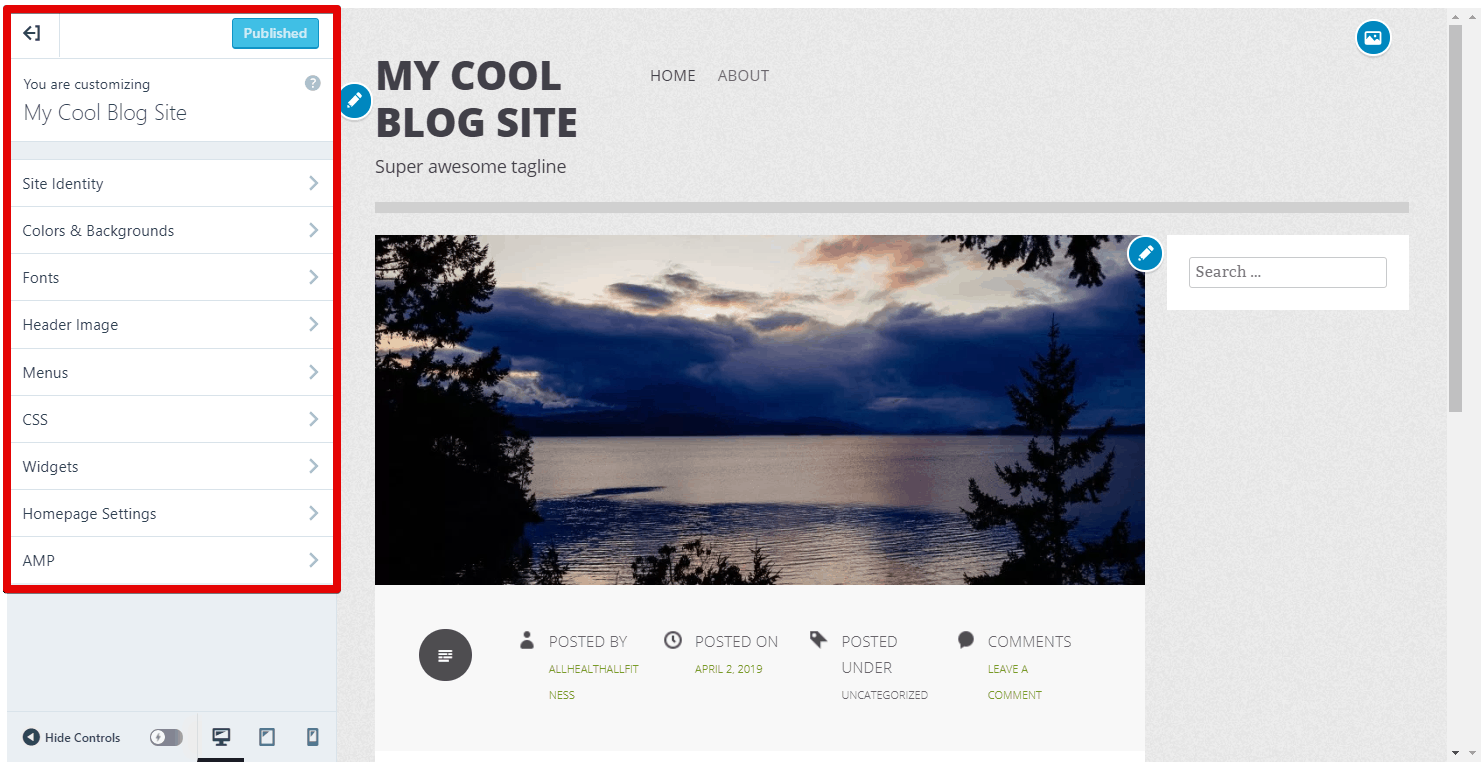 | | |
| --- | --- |
| Blogging | Yes |
| Travel-specific templates | Yes |
| Support channels on the free plan | Community Forums |
Want to learn more about WordPress? Read our
expert WordPress.com review
.
Which Website Builder Is Best for Your Travels?
It all depends on the size of the website you'd like to build, whether or not you'd like to blog, and what technical skills you have. In most cases, two or three of the website builders on this page will work well for you. If you're having trouble making up your mind, my one last piece of advice is this:
consider the future of your website.
Will it always be a hobby site, or is there a chance you'd like to expand it or even make money through it (with ads or by selling products)? Take a brief look at the paid plans when you sign up and see whether they may be useful later on if you choose to pursue a different path. We went over a ton of information, so here's a simple summary chart to help you make your decision.
Main Feature(s)
Ease of Use
Wix

Travel blog and tourism site templates
Simple website creator powered with AI

Easy
Weebly

Smooth drag-and-drop editor
Ability to edit website on mobile app

Moderate
Jimdo

Simple point-and-click site editor

Easy
Site123

Simple website creator powered with AI
Ability to translate your site's language at any time

Very Easy
SimpleSite

Extremely simple website builder and editor

Very Easy
WordPress.com

Powerful blog post editor
Good variety of travel blog themes

Moderate