your main goal is to use your money for helping people and you shouldn't waste any cent you don't have to
. This is why my team and I have put together this list of the best project management software for nonprofits that can help you without costing a fortune. In fact,
some of them, like monday.com, even have special discounts for nonprofits
, so you can get enterprise-level solutions at a fraction of the price. Read on to see what monday.com has to offer and what other great options can be your team's next best friend.
Short on Time? These Are the Best Project Management Software for Nonprofits in 2023
1.
monday.com
– Easy-to-use visual interface and tons of app integrations help your organization stay on track.
2.
Asana
– Collaboration-forward functionalities that make communication between team members easier.
3.
Smartsheet
– Detailed databases to keep finances transparent and increase your organization's visibility.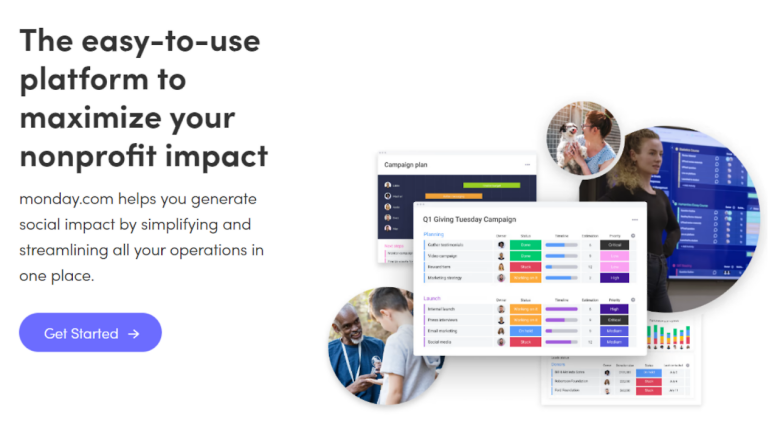 monday.com isn't built specifically for nonprofit organizations, but
it has all the features you need to run your nonprofit smoothly
. This software is perfect if you need to track your fundraising efforts, recruit new volunteers and manage volunteer schedules, or run campaigns to bring in more money.
You can easily plan, track, and launch fundraising campaigns from within the platform.
The monday.com user-friendly interface makes it easy to create and manage your campaigns and projects. The task management, time tracking and reporting, and workplace collaboration tools such as chat rooms and message boards help you stay on track of your mission. Plus,
you have tons of app integrations so you can streamline your processes
without having to change your routine. You can assign tasks to team members, set deadlines, track progress, and view reports that show how much time was spent on each task.
The system also allows you to export data
so that your nonprofit can be more efficient when planning for future projects. There's also a dedicated forum section for nonprofits on the website so that users can exchange ideas about how they've used monday.com to improve their operations.
You can engage with supporters through customized emails, surveys or social media posts
, which is great for maintaining a close relationship with your donors. The monday.com Nonprofit plan is available at
a generous discount when you qualify as an eligible nonprofit organization
. The plan includes all Pro features along with some Enterprise features such as Private Workspaces and 50 boards per dashboard.
Read our expert monday.com review for more details
.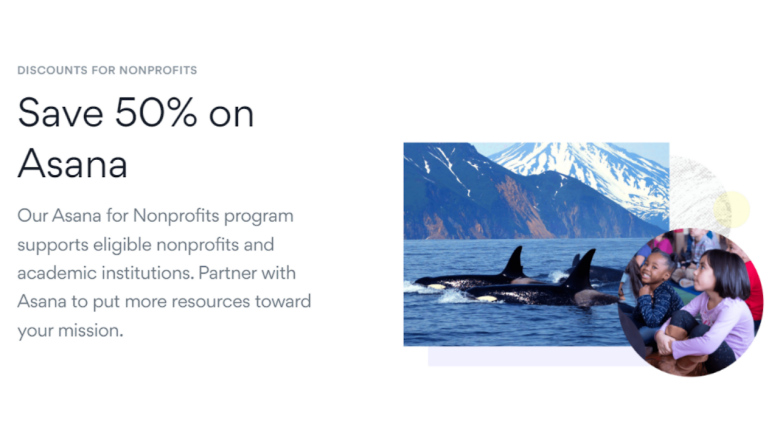 Asana is one of the best project management tools for nonprofits. It's especially useful if you want to set up team projects, track volunteer work and manage tasks. Asana will help
streamline grant management and centralize donor tracking
among other things. Asana also has many features that make it well suited for fundraising, volunteer engagement and staff collaboration. Users can message each other privately, so it's easy to stay in touch with team members without cluttering up everyone else's inboxes with unnecessary messages. You'll find it easy to use Asana from anywhere, as long as you have internet access.
The mobile app is very intuitive as well.
Asana works well even if you have teams of any size, from just two people working together remotely to larger organizations with dozens or even hundreds of employees spread across multiple offices around the world. But Asana especially shines for small teams. This is because
it's free to use for organizations with up to 15 employees
. The basic plan includes unlimited projects, tasks and subtasks; assign due dates and reminders; create attachments; share files; and receive notifications via email or mobile app. You can also add team members,
set permissions and integrate with other apps like Google Drive or Microsoft Office 365
. But worry not! You don't have to have under 15 members for Asana to be affordable. If you are eligible, you can sign up for 50% off any plan. You can also
get pro-bono consultations with an Asana expert specially for nonprofits
, which is a great way to make sure you're using the software in the right ways.
Read our expert Asana review for more details
.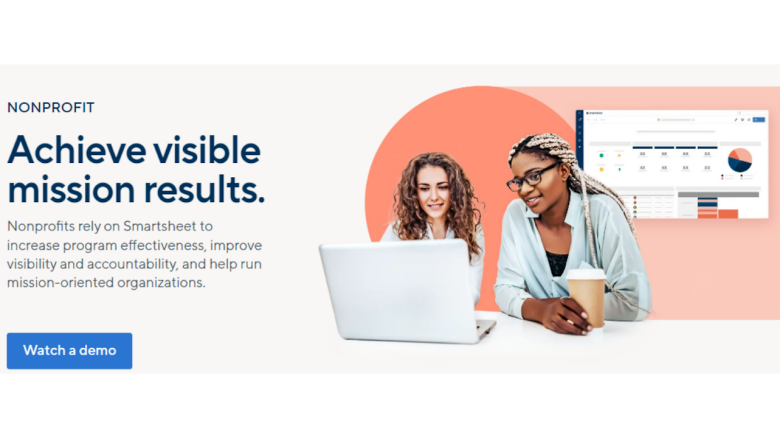 Smartsheet is a great option for organizations that need to manage multiple projects from a single software system. Multiple departments? No problem.
You can centralize large amounts of data and visualize them easily.
Smartsheet is a cloud-based application, which means it's accessible from any device with an internet connection. It also provides mobile apps for both Android and iOS platforms so you can access your projects on the go, as well as desktop apps for Windows and Mac computers. Smartsheet is particularly useful for international nonprofits as it helps keep your global field teams aligned on priorities, provides visibility into progress across teams and departments, and
increases trust in the organization by providing transparency around finances
. Smartsheet is one of the most popular project management tools for small business and nonprofits, as well as larger organizations. However, some users have reported issues with customer support, which can be a problem if you don't have time to train your team members. Smartsheet is among the most affordable project management tools, especially for nonprofits. That's because with Smartsheet,
eligible nonprofits can save money by requesting discounts
on the annual plans.
Read our expert Smartsheet review for more details
.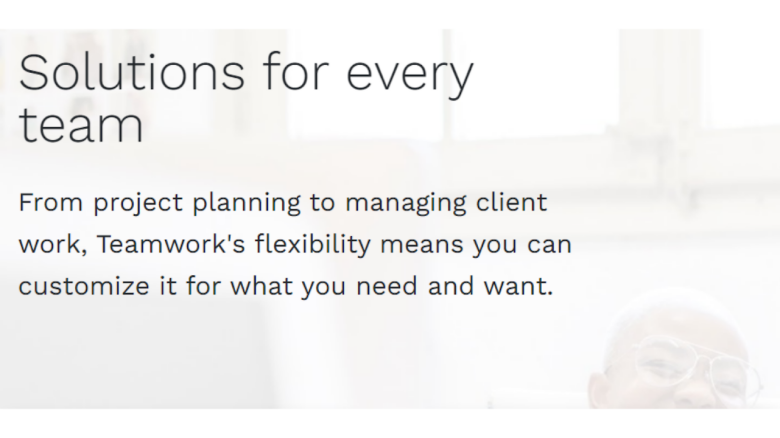 Teamwork is a cloud-based project management tool that is
very easy and intuitive to use
. This is both a great thing and a potential downside depending on your organization's goals. Since
it's more simple than other project management software options
, if you need something with more robust features or collaboration tools then it may not be for you. But if all you want in your tool is a way to keep track of your projects and tasks then Teamwork could be perfect for your organization. The best part about Teamwork is how easy it is to get started: just download the app or go online and create your account. Teamwork is also
great for keeping track of your donors
, because it has a built-in database that allows you to store information about them. This can come in handy if you want to send thank-you cards or other communications to your donors. One of the best features is that
you can add unlimited companies and guests for free
– which is great for donors! This way, you can keep your inner workings transparent so everyone can see how their money is spent. The unlimited guests is a basic plan feature (which is free to use), but the user number is limited to 5. However,
Teamwork provides discount codes on a case by case basis to nonprofits
, so you can use it at a better price than for-profit companies.
Read our expert Teamwork review for more details
.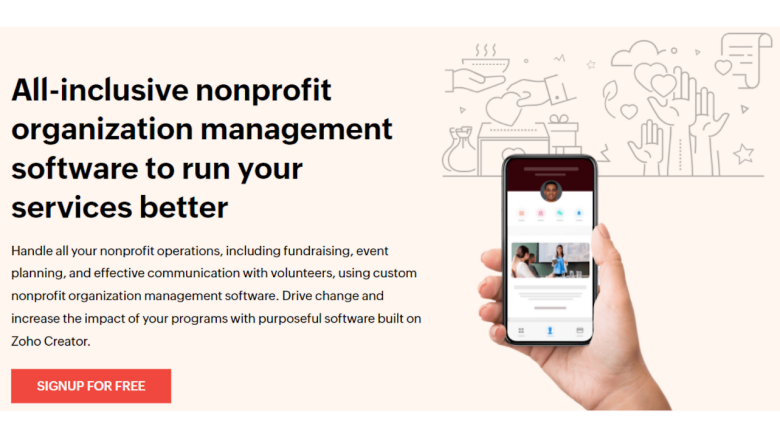 Zoho Projects is a cloud-based project management software that's designed for teams and organizations of all sizes.
It works best for small to medium sized organizations
and has lots of app integrations available. Project Managers will find that using this software makes their day easier because there are plenty of features available right out of the box, such as task lists and
time tracking functionality built right into each task
. Task requests can be sent out via email or chat window when someone needs something done quickly before an upcoming deadline, so you can keep your projects under control.
The interface isn't the most intuitive
but if you're already familiar with Zoho's products or have worked with them before, then there's no reason why you shouldn't be able to figure out how this tool works. As long as you're not looking for super-advanced project management software, then this tool can be useful for your nonprofit.
Zoho doesn't have any special discounts for nonprofits. However,
you can use the 10-day free trial for the Enterprise plan, no contract required
, and see if it works for you.
Read our expert Zoho Projects review for more details
.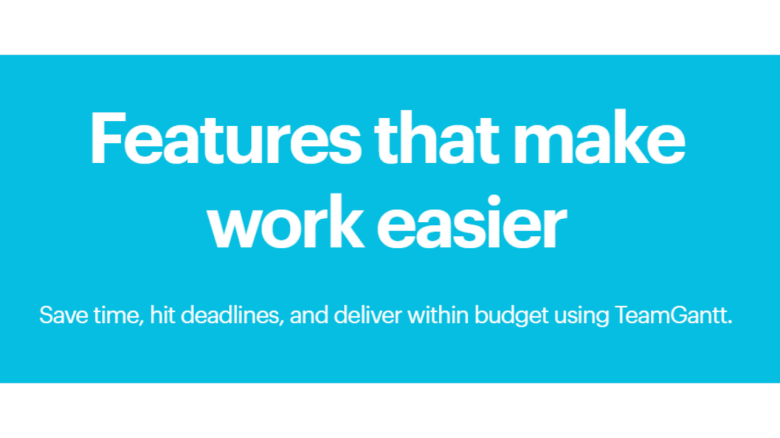 TeamGantt is not designed specifically for nonprofits, but it's still a user-friendly project management app that has some useful capabilities.
It's easy to use, with an intuitive drag-and-drop interface
. You can
switch between gantt chart view, kanban board view, or calendar view
depending on how you want to organize your tasks and how much detail is needed at the moment. There aren't many integrations yet, but there are more to come. Right now,
you can connect TeamGantt with Slack, Google Calendar, Trello, Zapier, and Dropbox
. As far as pricing goes, there isn't any special discount for nonprofits or charities just yet; however there is one free user account available so you can test out TeamGantt before committing to purchasing anything else from them.
Read our expert TeamGantt review for more details
.
Conclusion: Your Nonprofit Can Really Benefit from These Software
Regardless of the project management software you choose, it will help you to stay on top of your projects and keep everyone involved in the loop. Team members, donors, volunteers, everyone can stay connected and organized so your nonprofit can have a much better chance at success. If you're looking for the perfect combo between ease of use and great capabilities,
monday.com is my top recommendation
. It gives you tons of app integrations and has special discounted plans for nonprofits. If fluid collaboration is your main priority, consider Asana instead.
Asana is especially great for small organizations
and focuses on ways to connect the team members. Plus, it has significant discounts for nonprofits as well. Or, if you'd rather have a more robust software for a large organization,
go with Smartsheet
. It gives you everything you need for managing large amounts of data and can centralize information from global teams easily. Here's a quick overview of the best project management software for nonprofits:
Free Plan
Discounts for Nonprofits
Best For
Starting Price
monday.com
✔
✔
Most nonprofits & app integrations

$

8.00

Asana
✔
✔
Small nonprofits & easy collaborations

$

11.00

Smartsheet
✘
✔
Large nonprofits & lots of data

$

7.00

Teamwork
✔
✔
Ease of use & unlimited guests

$

10.00

Zoho Projects
✔
✘
Basic capabilities & security

$

4.00

Team Gantt
✔
✘
Intuitive visuals & Gantt charts

$

24.95
FAQ
Which is the best project management software for nonprofits?
In my experience, monday.com is the best project management software for nonprofits. It's easy to use and has capabilities that will help you run your organization smoothly, including many integrations with your favorite apps. Monday.com helps you manage volunteers and collaborate with both your team and your donors. Plus, it has special discounts for nonprofits.
What is the easiest project management tool to use for nonprofits?
One of the easiest to use project management tools is Teamwork. Even if you and your coworkers have little to no experience with project management software, Teamwork's intuitive interface and good-looking visuals make it easy to accommodate even first-time users.
Can you use project management software for fundraisers?
Yes, project management software is very helpful when you want to raise money for your nonprofit. It can help you track your finances and keep in touch with your donors, thus making everything transparent and increasing your visibility.
How much does monday.com cost for nonprofits?
If you're an eligible nonprofit, monday.com has generous discounts available. The first 10 seats are free and any additional users get 70% off their plan. This plan includes all Pro features, plus some Enterprise features like Private Workspaces and 50 boards per dashboard. All of this at just a fraction of the cost.