you can't preview a single template without
first
creating an account
. Also note that you'll see a different selection of themes if you tell Weebly you want to build "just a website" instead of "an online store." It's another quirk that makes choosing your theme tricky, even if designing your website is simple. To make things easier, I've done the groundwork, testing dozens of
Weebly's 40+ free themes for online stores and websites.
I'm sharing
the best designs for popular niches, including shops, portfolios, restaurants, blogs, and more.
For comparison, I'll also recommend a few standouts from other top builders. Dive in to decide if one of my picks is right for you.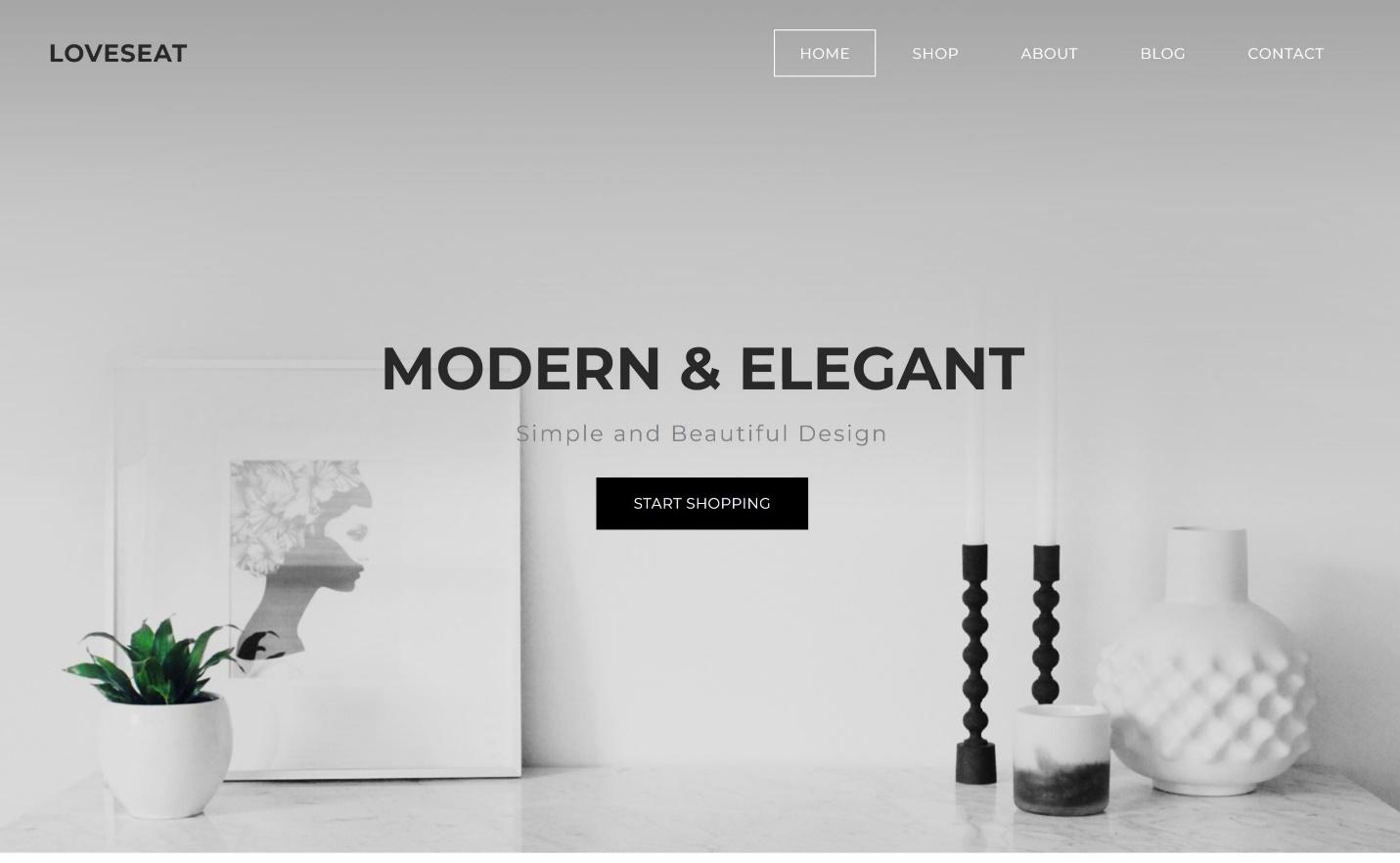 Loveseat's
clean design and straightforward navigation create a pleasurable shopping experience, which can increase both customer satisfaction and your sales figures. Visitors can click on the prominent
Start Shopping
button at the top of the homepage to view your full product catalog. They can also scroll down to browse a featured product selection. Weebly's e-commerce features let you group products by category, add multiple variants, and use targeted coupons and pop-ups to promote a new collection or special sale. Like all Weebly themes,
Loveseat comes with Square's payment tools which allow you to sell online, at pop-up locations, or even brick-and-mortar stores
(for in-person sales, you'll need to purchase Square hardware). While you sell goods on Weebly's free plan, transaction fees can add to your overall costs.


Save up to 33 % on your Weebly plan!
Limited-time offer - Don't miss it!
116 users used this coupon!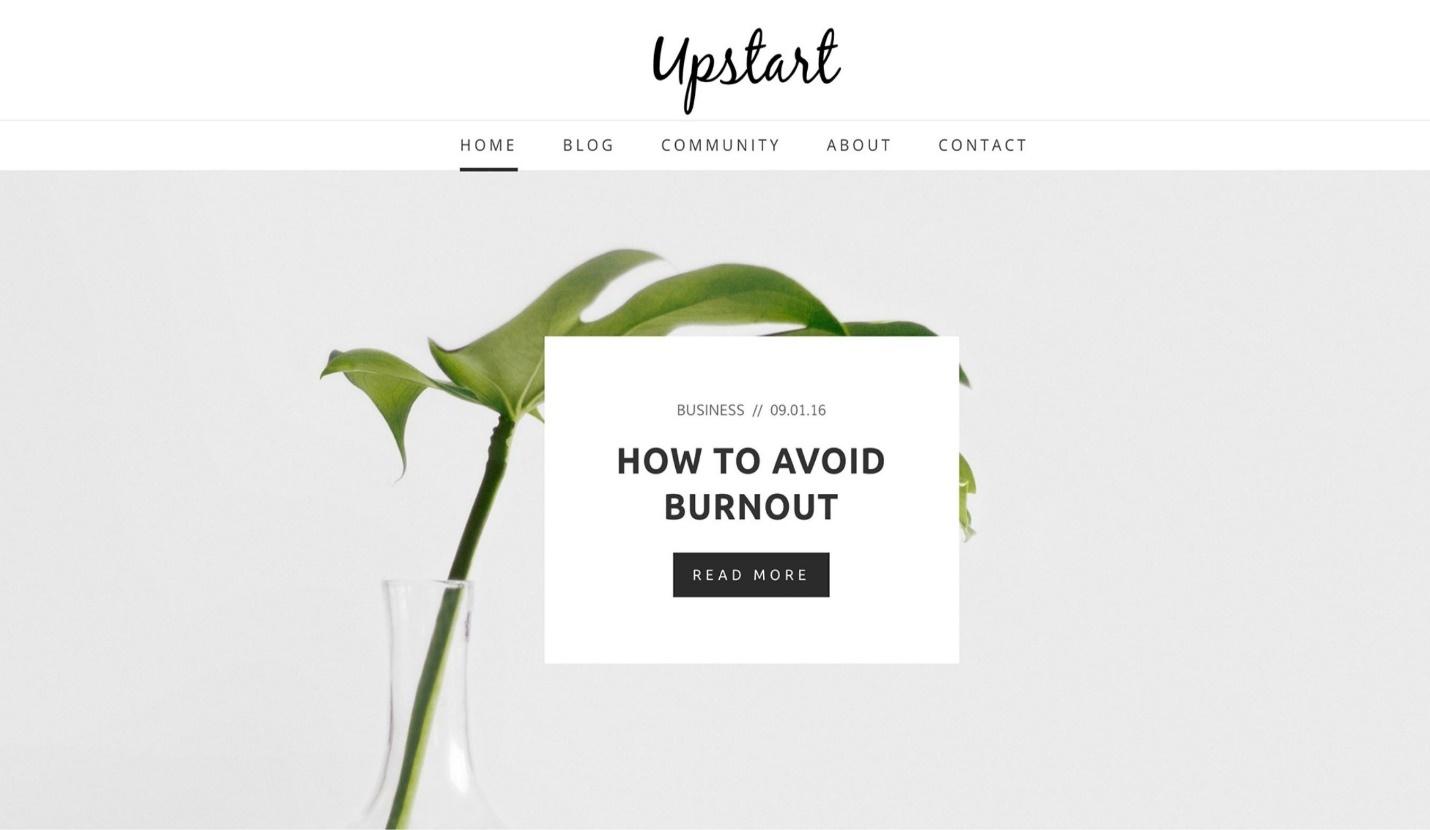 A clutter-free design and ample whitespace make
Upstart
a good option for bloggers looking to share their professional expertise on business, personal finance, work strategies, or even the latest interior design trends. The teaser blog post above the fold invites visitors to dive in by clicking the
Read More
button. Scrolling down,
framed content blocks neatly organize your blog topics, making it easy for people to explore recent and archived posts on a specific subject.
About Me
sections, social media links, and a newsletter signup form complete the homepage.
A neat feature is the Community page, a dedicated forum for members who want to share their thoughts with other like-minded professionals.
They can access exclusive content, post comments, and get tips and advice from the group.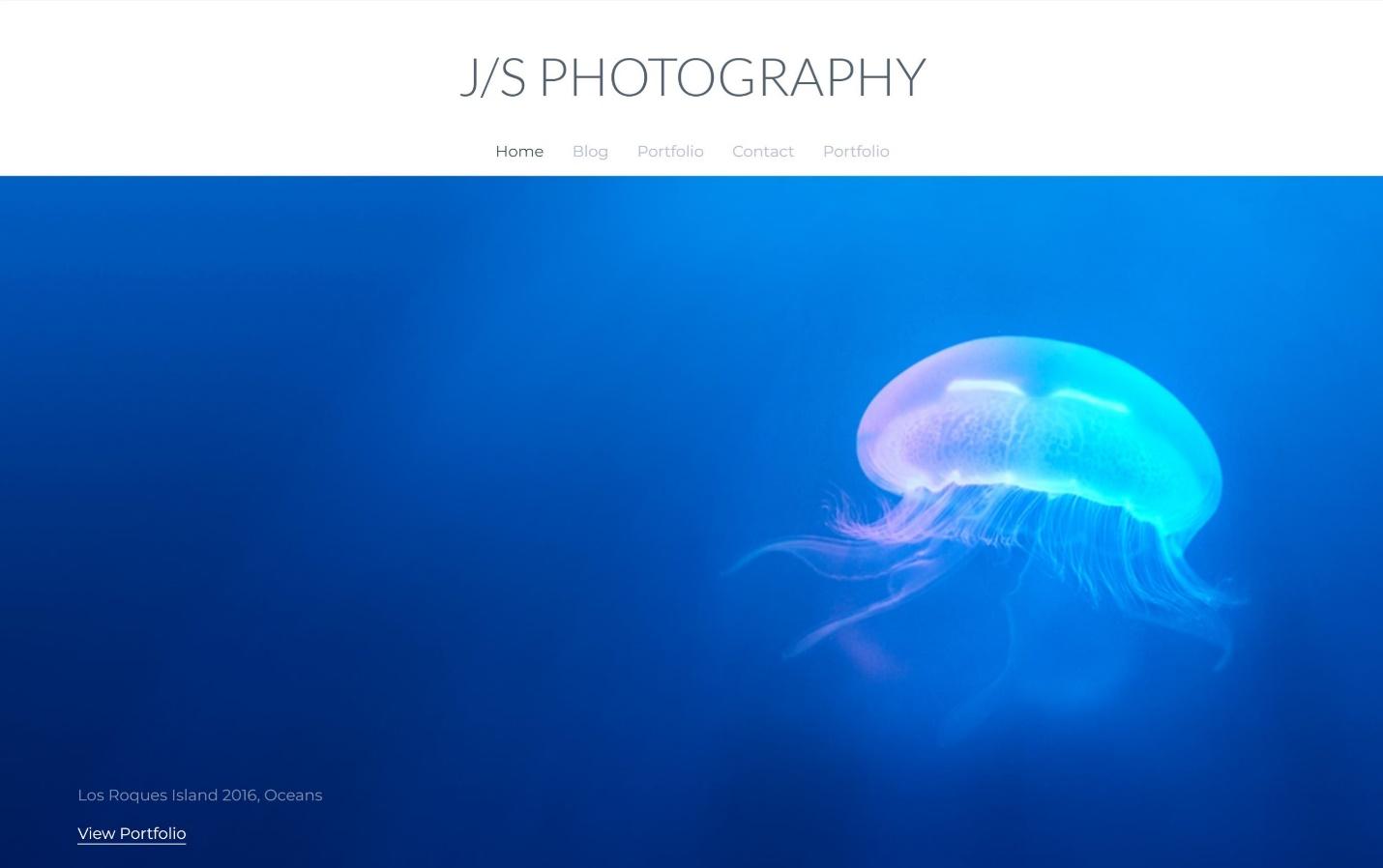 If you're looking for a template to promote your creative work, I'd suggest you consider
JS Photography
.
It
greets visitors with a stunning full-width image and a link that takes them straight to your portfolio for a deeper look.
Users can also scroll down the homepage to view a curated selection of your photographs, learn about your aesthetic vision, and read your latest blog post.
Weebly offers multiple layout styles for your portfolio, including masonry grid and slideshow.
Slideshows can automatically transition, or visitors can click through at their own pace. While Facebook, Instagram, and Twitter icons are built-in, you might want to add other popular social media channels for creatives to expand your marketing reach (e.g., Pinterest, Dribble, and Tumblr). And
, if you want to allow collectors to purchase your work online, adding a shop is easily done with a few clicks.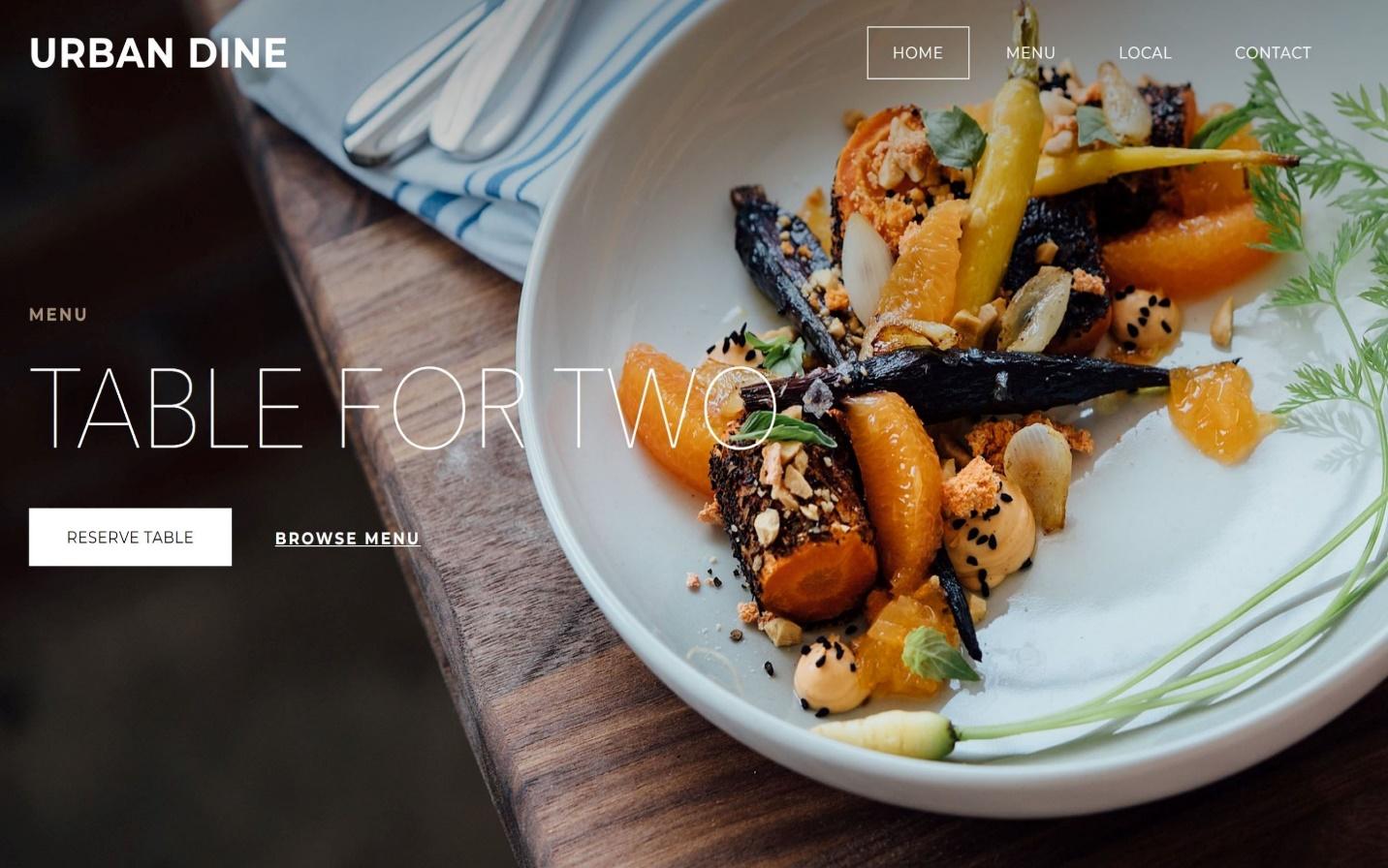 Restaurant owners, caterers, and culinary consultants will find
Urban Dine
has the visual appeal and features they need for a website that will attract customers and help them grow their business.
Tempting photos and smartly placed
buttons/links encourage diners to browse your menus, reserve a table, or contact you about catering a special event.
There's space on the
About
and
Local
pages to introduce your chef and share what's special about your food and sourcing. Weebly lets you
customize the built-in Menu page with pre-set layouts or add Menu pages for special dining events, to-go orders, and catering.
But you'll have to upgrade to a paid plan to add parallax scrolling or a background video. The Open Table app is built-in. Once you link your account, visitors will be able to quickly check availability, book online, or post a review.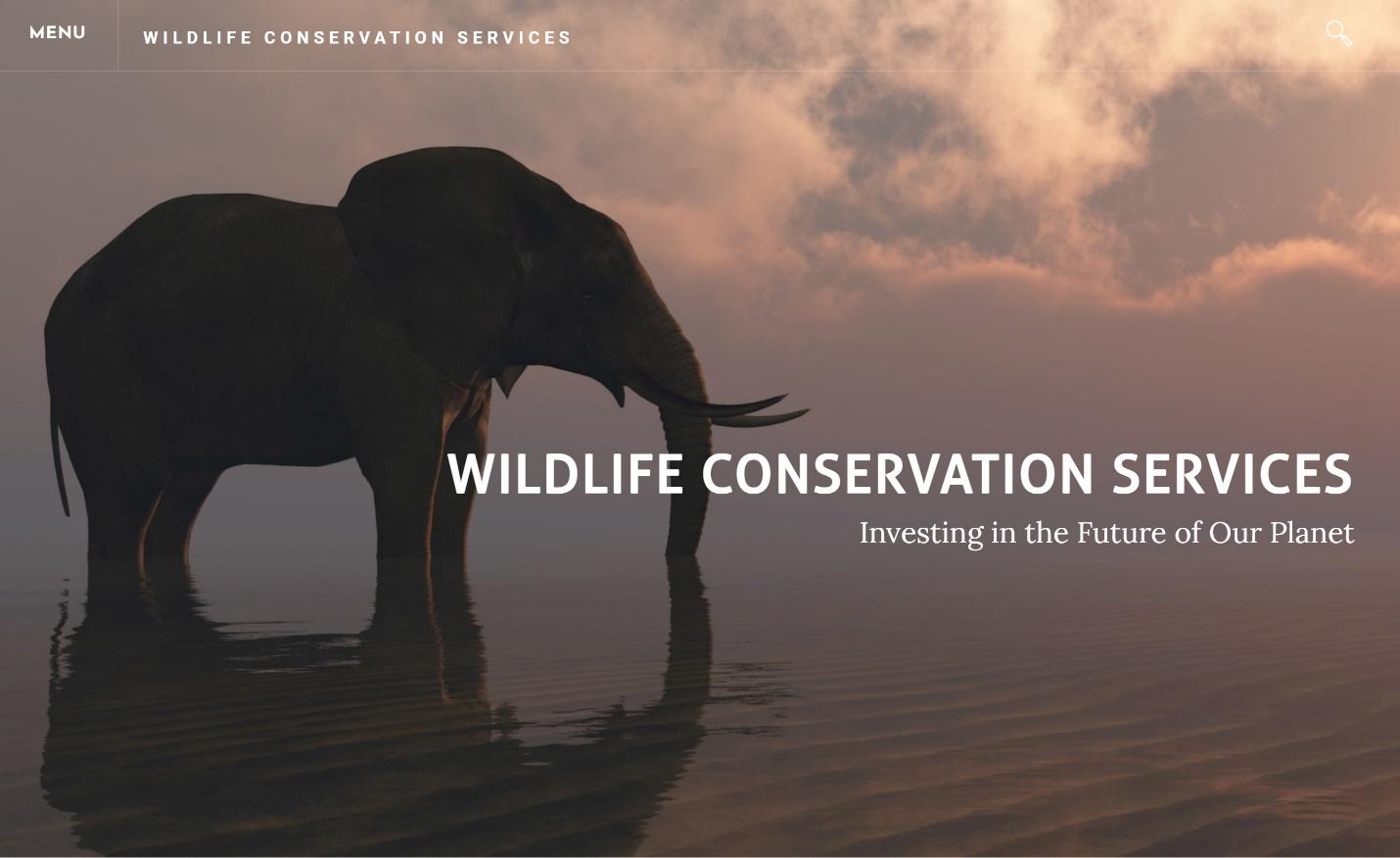 The
Wildlife Conservation Services
theme is tailor-made for a nonprofit that wants to raise awareness about a cause, attract followers, and inspire people to contribute. When visitors land on your site, they're immediately drawn in by an eye-catching hero image and a bold header that sums up your group's mission. As visitors scroll down your page,
images and convincing copy keep them focused on your organization's goals, projects, and achievements.
Prominent call-to-action buttons throughout encourage people to act. You might want to add a blog page (all it takes is a click on the "+" in the
Pages
tab) to amplify your message and connect with your audience.
You can accept donations by embedding a PayPal donation button, using e-commerce settings on your dashboard, or adding the Donorbox app.
Each option supports different currencies and forms of payment, including bank drafts and major credit cards.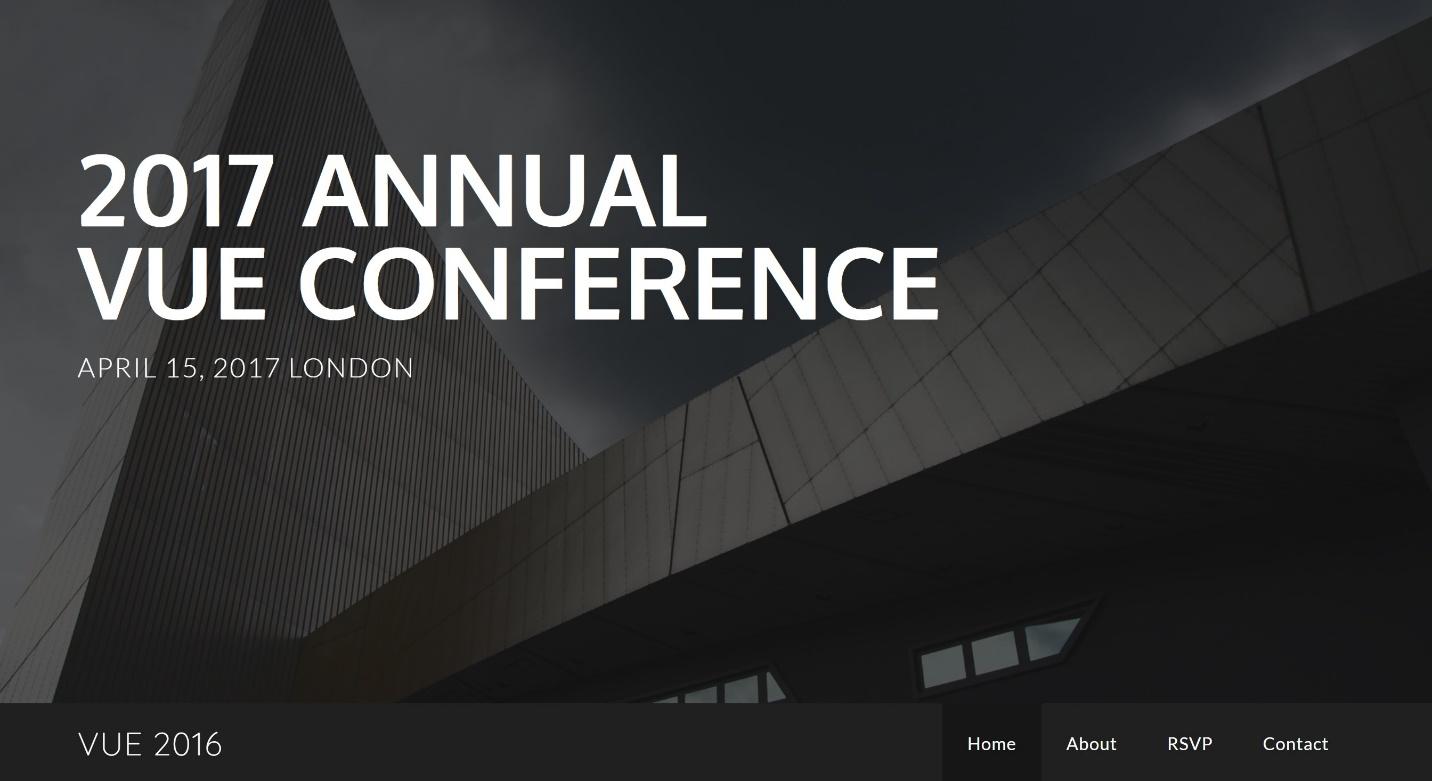 The
Vue Conference
's straightforward design is a good choice for event organizers looking to draw attendees to major professional symposiums headlined by industry leaders.
Well-organized content sections and a smartly placed navigation menu (below the header and above the fold) make it easy for visitors to browse your site.
Essential information about your event (e.g., date and location, speaker profiles, and conference topics) is clearly visible. All you have to do is add a
Schedule
page and link it to the built-in call to action button on the homepage. This template uses an "early bird" discount ticket offer to encourage prospective attendees to register.
Weebly's helpful guide to optimizing your site's search engine optimization (SEO) can also help you maximize turnout.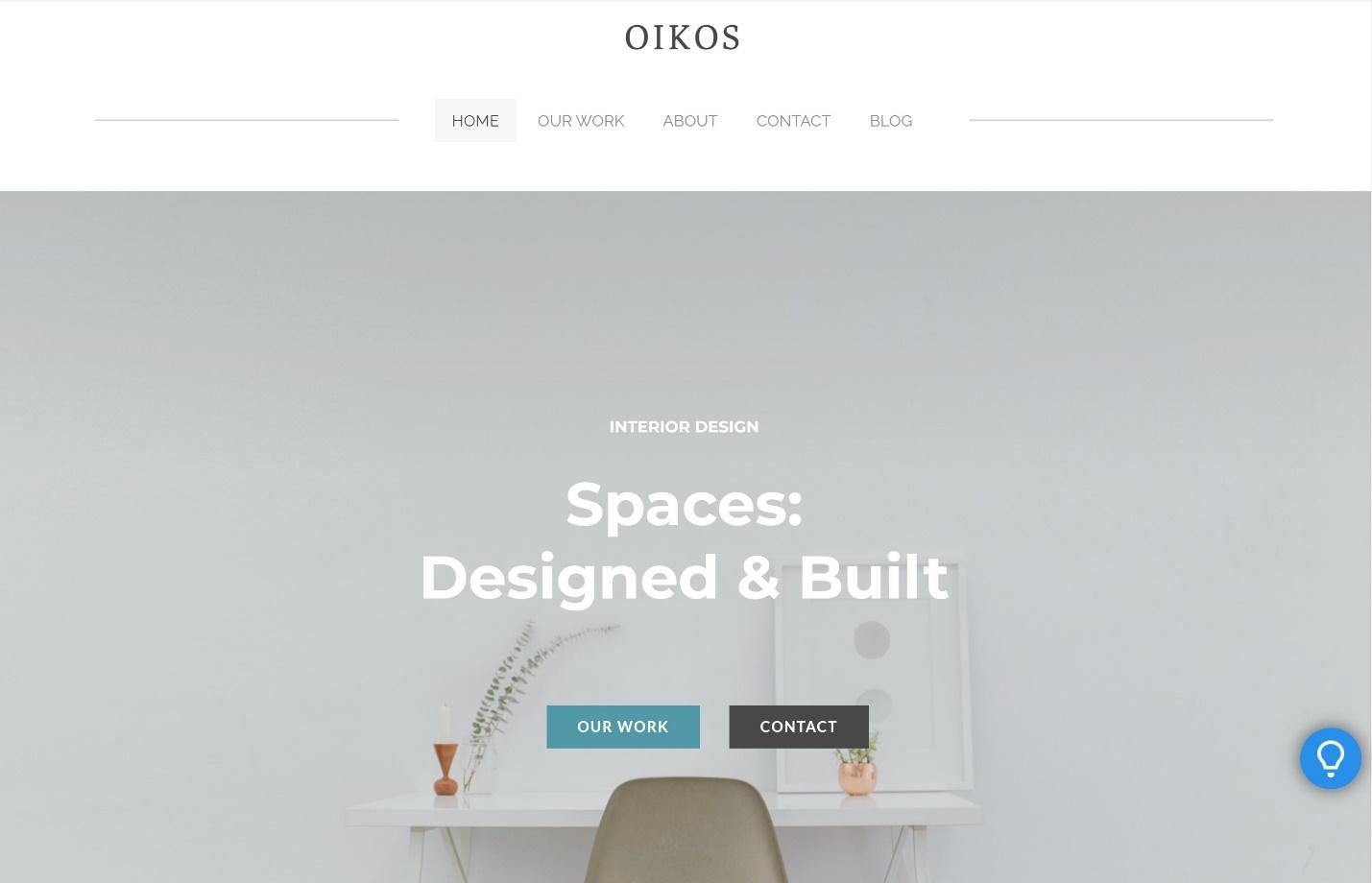 The Weebly
Oikos
theme has a sleek, contemporary look that suits interior designers, architects, and other creative professionals.
Potential clients can skim the homepage to learn about your services, view a featured project, meet your team, and see client testimonials that support your expertise.
An expansive gallery on the
Our Work
page presents your best projects and designs. To further engage visitors,
you can
highlight your firm's awards on the About page and detail each team member's experience and unique skill set.
Unfortunately, there are no built-in tools for managing appointments. You have to add an app to allow clients to check your availability and book appointments online. However, the well-designed
Contact
page does include a map to make it easy to locate your firm.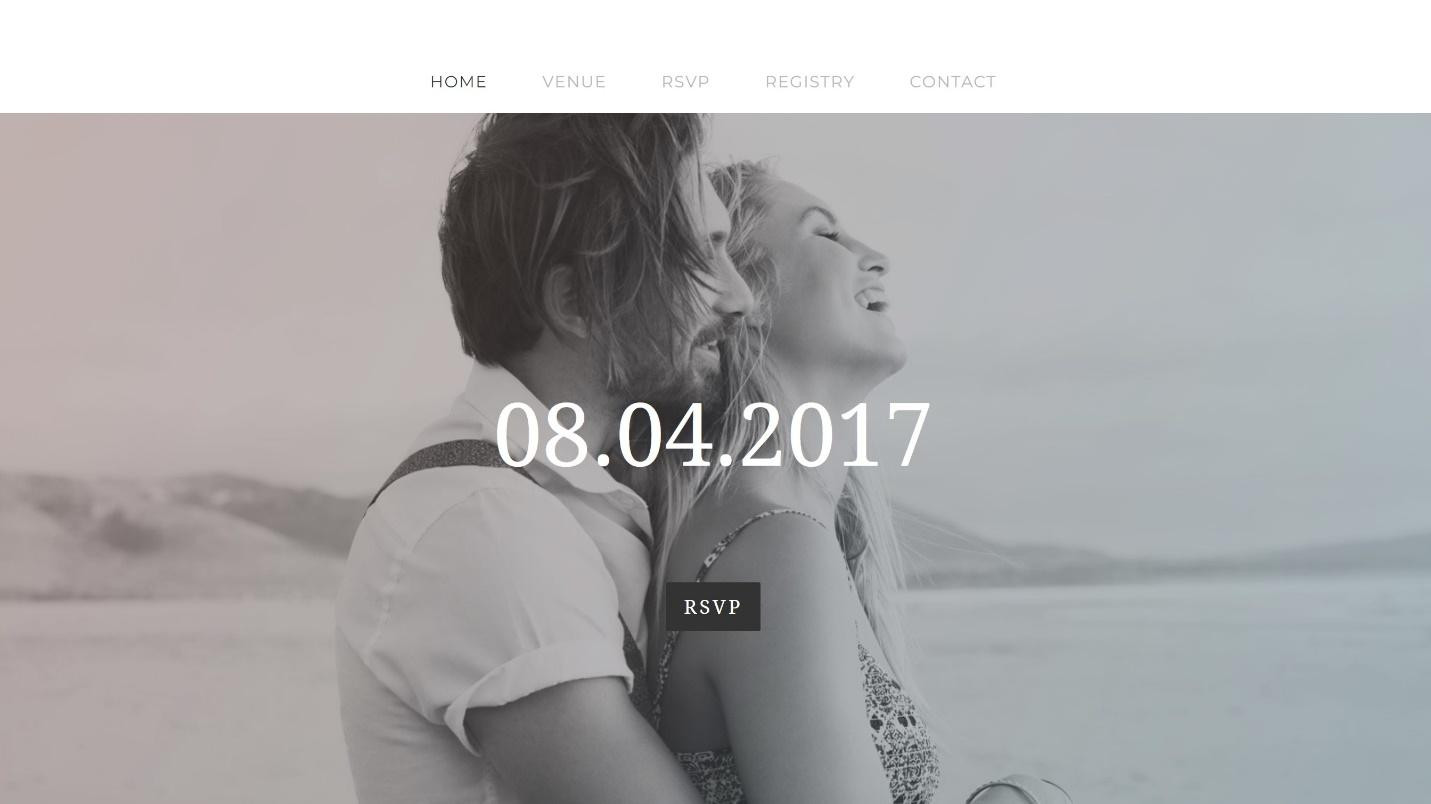 John & Maggy
's timeless design and solid features make it a top pick for a wedding or other special "Respond if you please" event (RSVP), like an anniversary celebration or graduation.
It puts the most important information above the fold: the event date and an RSVP button
. Couples can
use the homepage's text and photo sections to share how they met and how their relationship blossomed
. To encourage guests to respond promptly, the page closes with an RSVP block overlaying a full-screen background image.
A built-in
Registry page allows guests to send a traditional gift or contribute to one of your favorite charities.
Your guests will also appreciate the built-in contact form, which allows them to send a message if they have a question or concern, such as special dietary needs.
Didn't Find What You Were Looking For? Check Out These Templates from Our Favorite Site Builders
Any of the Weebly themes in this review would make a good starting point for a simple website for a business, store, blog, or personal/CV site. But if you're looking for more robust customization, dynamic design features, and built-in tools, I'm also sharing some standout templates from Wix, Squarespace, and Hostinger's Website Builder.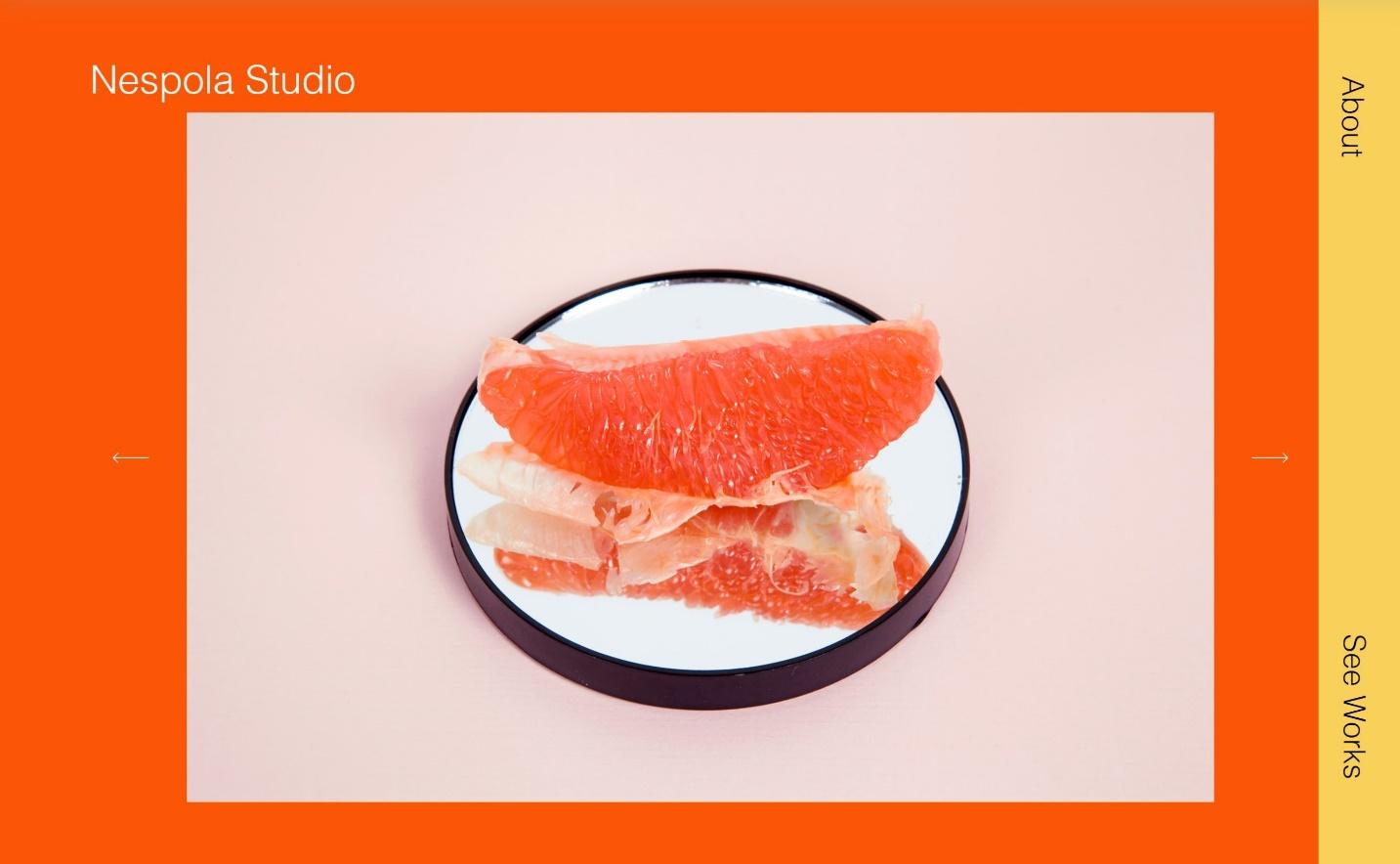 The Wix
Creative Agency
template's innovative features are perfectly suited to a creative firm that wants to show off its work, capture the interest of potential clients, and encourage them to book a consultation. The homepage slideshow immediately grabs attention and encourages visitors to linger.
When people click the About or See Works navigation links, a lightbox triggers, and the full-screen page slides in.
As potential clients scroll, clickable thumbnail images and slideshows invite them to interact with your content.
Creative Agency also comes with plenty of
built-in Wix tools for managing your business, marketing, and SEO, including a personalized SEO plan to help you build your brand.
If you upgrade to a paid Business plan, you'll be able to add the free Wix Booking app and accept transaction-fee-free payments with Wix Payments.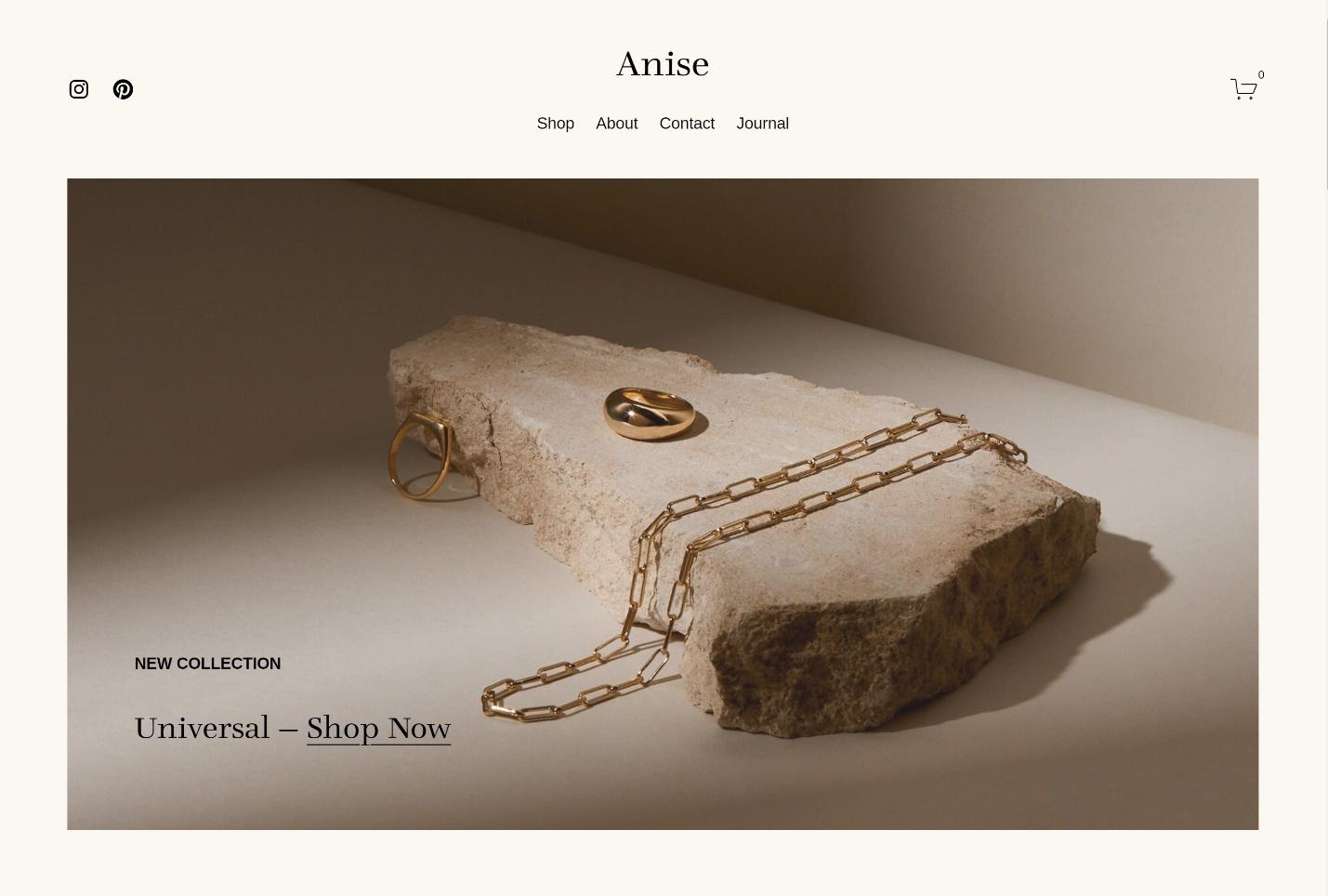 Anise's
neutral background, generous whitespace utilization, and thoughtfully designed photo galleries will greatly appeal to fashion brands. This combination establishes the ideal ambiance for upscale stores aiming to showcase their products as coveted items. Images and text slowly fade in as visitors scroll, creating a sense of anticipation that keeps eyes focused on your content.
You can
enable special features on your Shop pages like quick view and hover effects, multiple product views, and related product suggestions.
Anise comes with
Squarespace's advanced e-commerce tools for managing every aspect of your business,
from keeping your inventory up to date to automatic tax calculation, shipping, and fulfillment. Because there are no transaction fees, a Squarespace paid plan can be a good value, especially for stores with substantial sales or a high price point.
Dosenbach: Best for Personal Sites and Professional Brand Building by Hostinger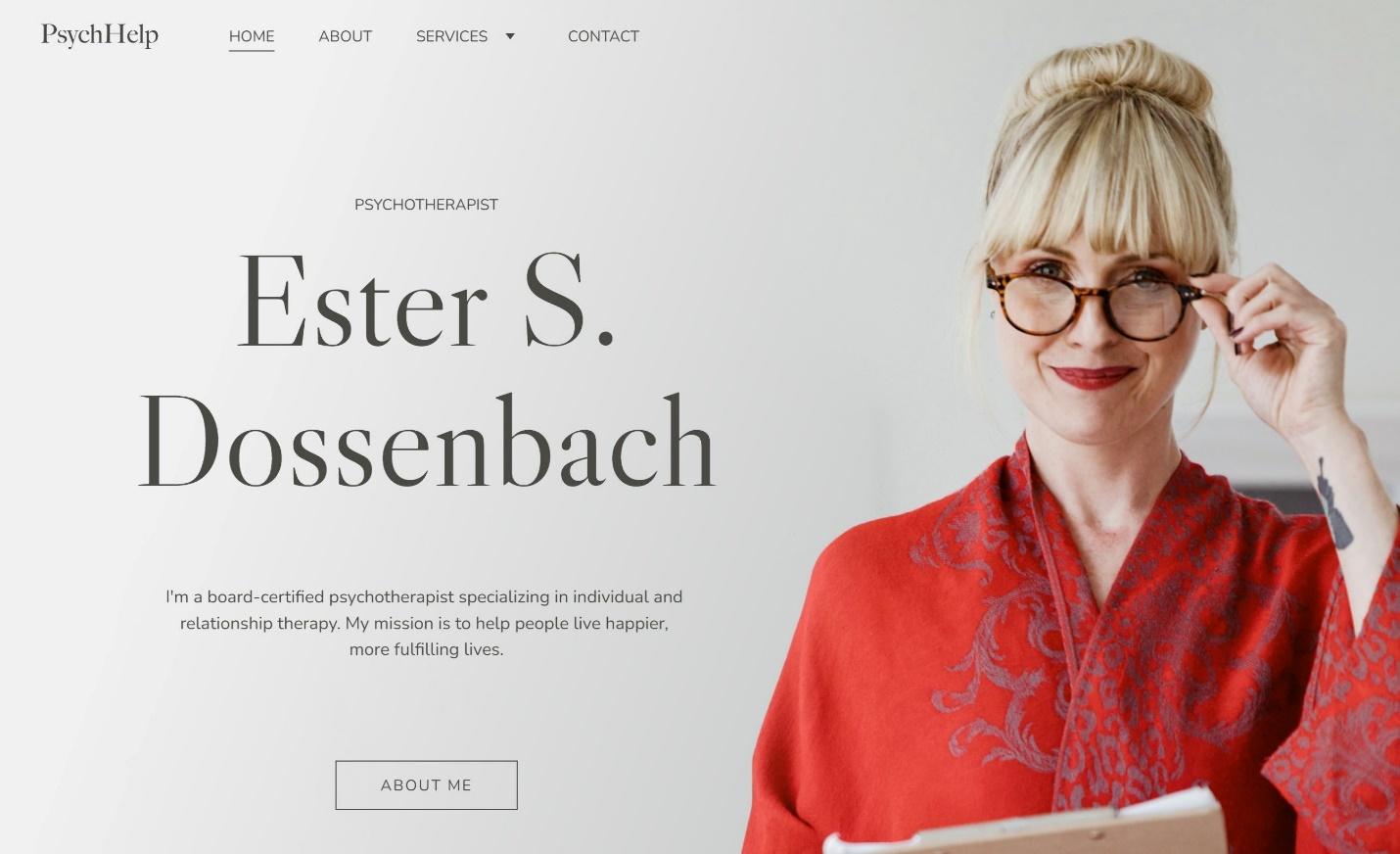 Dosenbach
is a Hostinger Website Builder template designed for health and wellness professionals. Still, it would work equally well for other sole practitioners and freelancers who need a website to connect with clients and recruiters.
The crisp, professional design uses
images and persuasive copy to present the essential information about your services,
experience, and educational background in a clear, easy-to-navigate format. There's a blog where you can post informative articles and expert advice to further demonstrate your expertise.
One of the unique benefits of this template is access to Hostinger Website Builder's suite of AI-powered website design tools.
With them, you can
write keyword-rich content, receive blog topic suggestions, and enhance images. Before you publish, remember to use the
Heatmap
to optimize the placement of call-to-action buttons and other important content.
Weebly's Themes are Decent, But They Could Be Better
Weebly is one of the few builders that lets you sell goods, services, or subscriptions on a free plan.
If you want to design and monetize a website for business or personal use, it can be a decent option.
On the other hand, its themes may lack innovative design elements and advanced features. When it comes to customization, your options are also somewhat limited.
I'd recommend Wix for complete creative control over your site's design.
It's worth noting that although well-designed,
Weebly's themes aren't always fully responsive.
Another potential drawback is that you can't edit separately for mobile to ensure your site looks good on smaller screens. Weebly's templates aren't exceptional, but they get the job done. Before you commit
, check out our in-depth Weebly review
to get a better idea of its pros and cons.
FAQ
How can I preview Weebly's templates?
One of Weebly's quirks is how hard it is to preview its templates. First, you have to create an account. Then you're prompted to log in with Square Online – don't. Weebly will ask if you want to build an online store or a website. You'll see more Weebly e-commerce templates if you pick "online store" and more templates for popular types of websites if you choose "website."
Are all Weebly templates responsive?
No. While Weebly claims all its themes are responsive, many adjust poorly to small screens, which can make your site difficult to navigate and unappealing on smaller screens. If you want full control over your site's mobile view, Wix lets you edit its mobile-friendly templates separately for desktop and phone. So does Hostinger.
Can I build a free site for a store or business with Weebly?
It depends on how you define "free." You can build any type of website on Weebly's free plan. But you'll have to pay a transaction fee on each sale if you want to sell goods or services. An affordable alternative to a free builder is Hostinger, which offers well-designed templates, innovative AI tools, and some of the cheapest paid plans.
Is it easy to customize Weebly themes?
Weebly lets you change basic design elements. You can add or delete pages/sections, update colors and fonts, and upload images, but there are limits to how much you can personalize your template. You'll also have to upgrade to a paid plan to enhance your site with parallax scrolling or background videos.