could
 set up a campaign yourself, but going the DIY route often leads to wasted time and money. Fortunately,
hiring a Facebook ads expert doesn't have to cost as much as you might think.
Jump down
to discover the key to hiring a Facebook ads specialist for a great price.
 Whether you're looking for someone to run simple ad campaigns to complete Facebook ads funnels, you're going to want to try this tactic.
5 Best Facebook Ads Creators
In my experience, Fiverr is the best place to look for marketing help. When we put it to the test in
our Fiverr review
, it scored an impressive
4.9
out of 5 for its features, ease of use, variety of freelancers, and pricing – whether your budget is $5 or $1,000, you're sure to
find an experienced Facebook ads creator
 to help with your campaign. Out of the thousands of qualified professionals, I narrowed these down to my top five choices. These Facebook ads specialists can handle tasks including:
Creating ad copy
Producing videos
Developing lead forms
Building campaigns
Testing and optimizing ads
Measuring and analyzing campaign results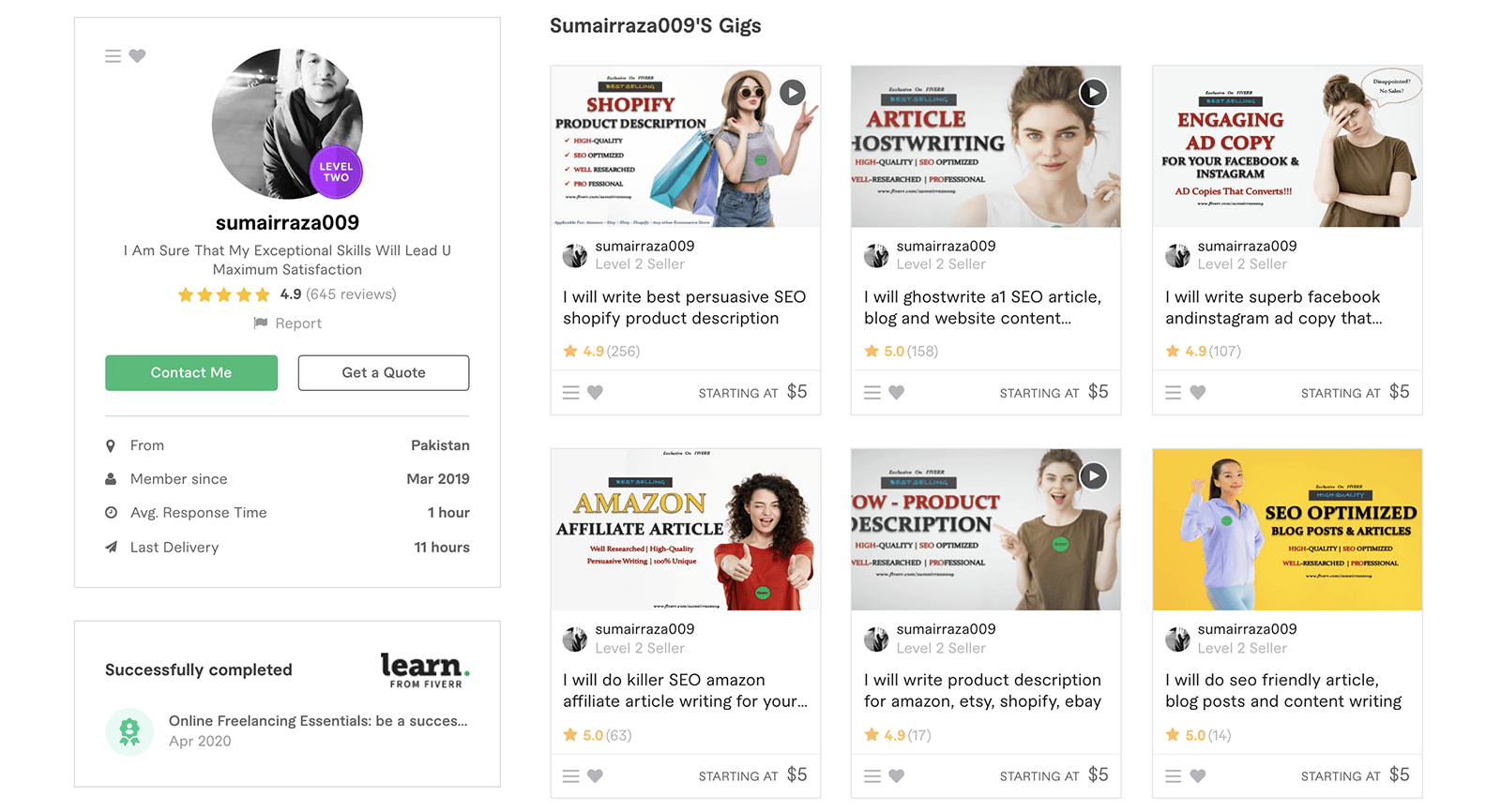 With more than 600 reviews and a 4.9-star rating, SumairRaza009 clearly has proven experience as a Facebook ads specialist. And
their Level Two Seller status is another sign of their expertise and professionalism
 – Fiverr only gives this status to freelancers who have completed at least 50 orders and maintained a minimum of a 4.7-star rating. SumairRaza009 focuses more on copy than on creative, which means they'll look at the written content of your ad, as opposed to an ad's visuals.
They can handle anything from individual calls to action (CTAs) to multiple captions for A/B testing.
For just $5, they'll write Facebook ad copy designed to convert. If you pay $25, you'll get five versions of ad copy that you can test.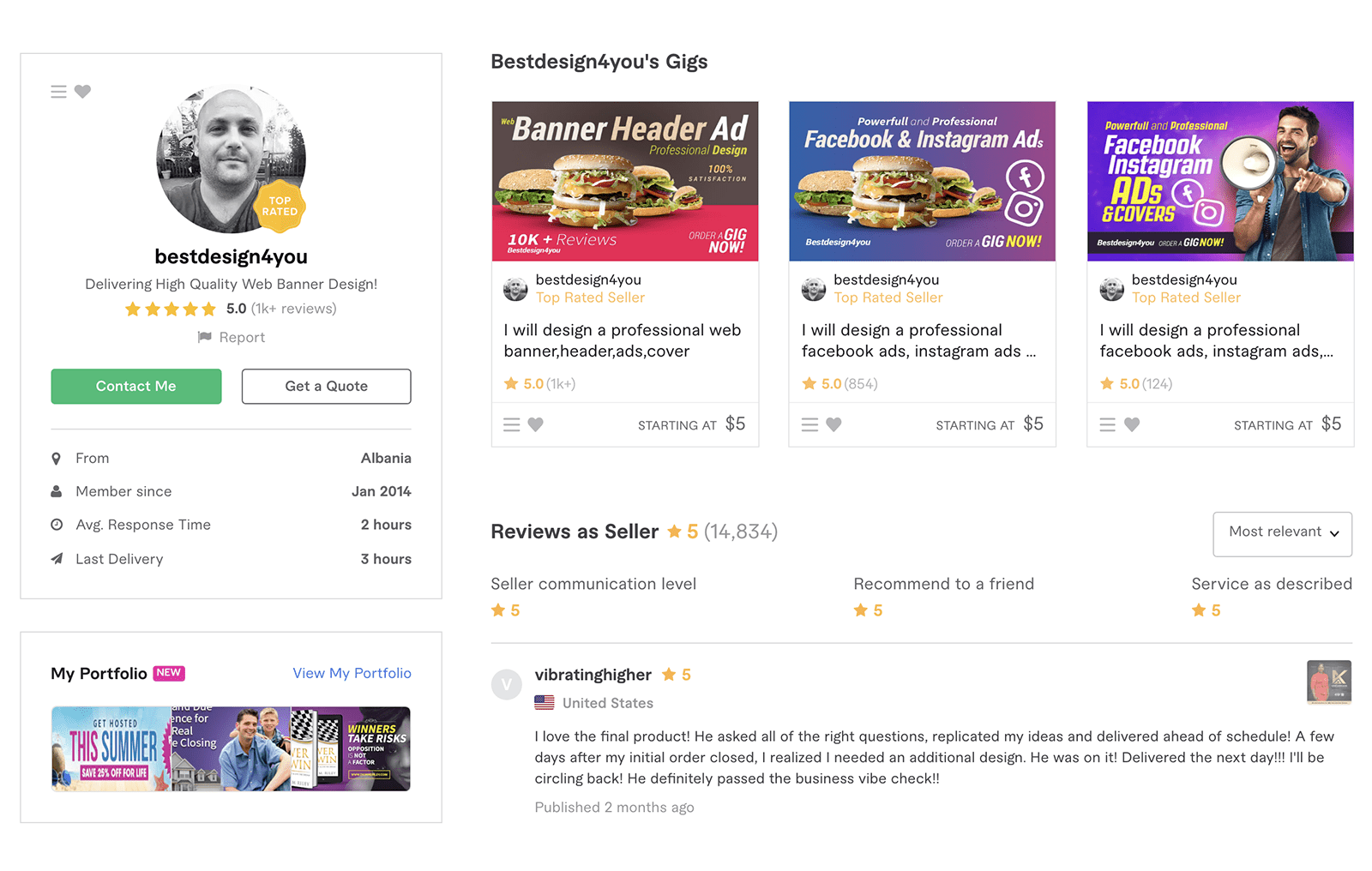 Who wouldn't want to work with the Facebook ads expert everyone's raving about?
BestDesign4You has nearly 15,000 reviews (!) from happy customers and boasts a 5-star rating
. It's no wonder this creator has earned Fiverr's Top Seller credential, which is reserved for those who have at least a 4.7-star rating and have delivered a minimum of 100 orders. BestDesign4You is an experienced multimedia designer and specializes in the creative side of Facebook ads.
You can hire this Facebook ad expert to develop a basic design for just $5
or spend $35 for a premium design.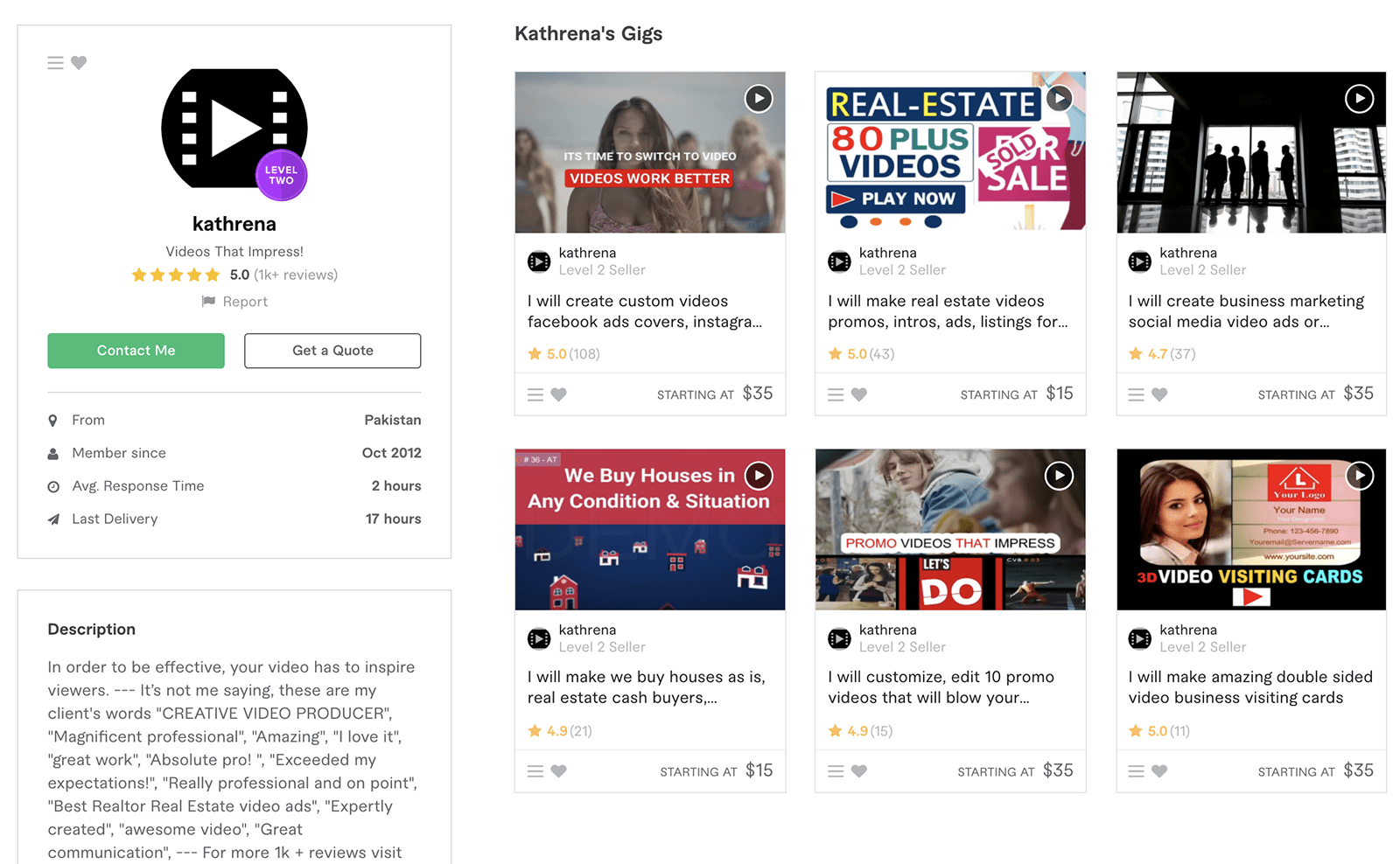 With more than 1,000 reviews and a 5-star rating, Kathrena easily stands out from other Facebook ad experts.
This Level Two Seller specializes in video ads, producing sponsored content for niches like real estate and health care.
If you're specifically
looking for a Facebook
Video
ad expert, I've rounded up my recommendation for you here
. Kathrena's Facebook video ads gig starts as low as $35, which includes a full HD video with up to 15 seconds of run time. If you have more room in your budget, the $75 gig includes a video with 60 seconds of run time.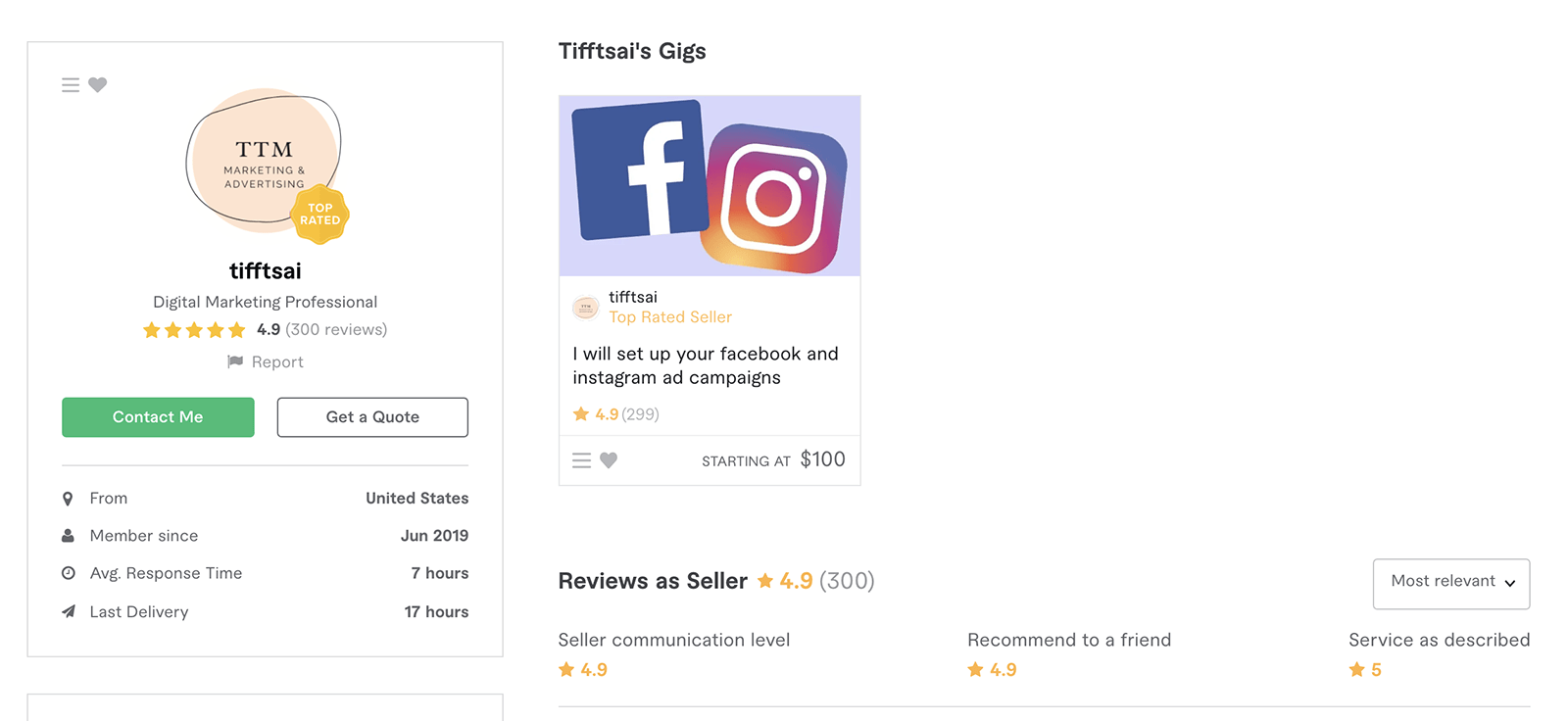 A Facebook marketing expert, TiffTsai has more than 10 years of experience in the field. With Fiverr's Top Rated Seller status, over 300 reviews, and a 4.9-star rating, it's clear that they deliver great results.
While some Facebook ad specialists focus on only copy or creative, TiffTsai handles both – along with campaign implementation and management
. For $100, you can hire this digital marketer to create a targeted audience and optimize your campaign. If you can afford to spend $200, you can get an ad campaign complete with retargeting, multiple audiences, and analytics.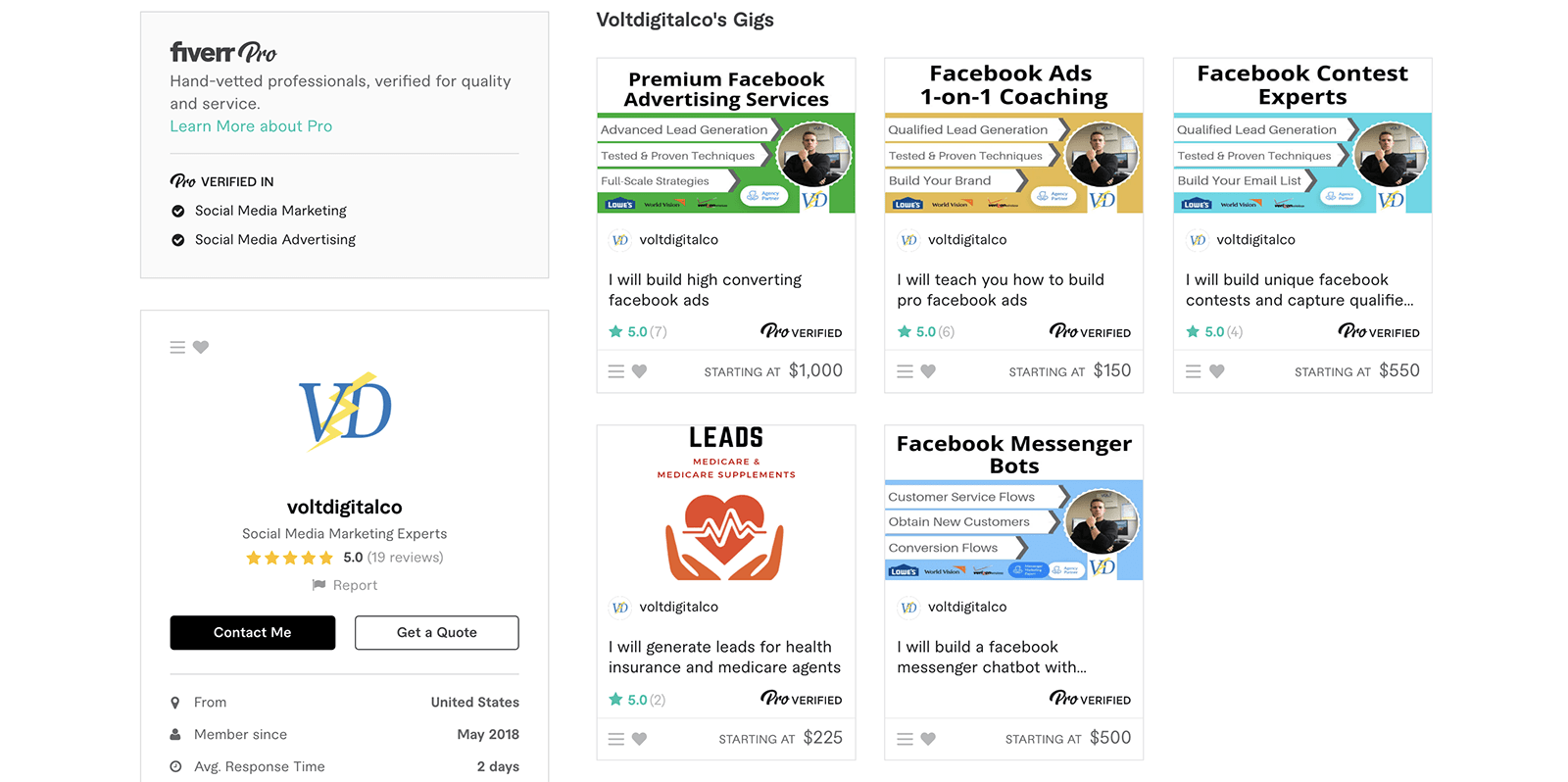 A digital marketing agency that has worked with over 100 clients, VoltDigitalCo is a team of social media marketing and Facebook ads experts. This agency is also a Verified Pro, Fiverr's vetted, exclusive group of top-tier professionals. VoltDigitalCo specializes in lead generation campaigns.
The agency handles the entire process, including copy, creatives, targeting, implementation, and analytics.
 The agency's Facebook ads gigs start at $1,000, and you can get an advanced campaign with supplementary email follow-ups for $2,000.
How to Hire a Great Facebook Ads Creator for a Great Price
Fiverr makes it easy to find the ideal Facebook ads consultant for any job or price.
The marketplace is home to over 20,000 Facebook ads gigs
– expert-designed offers that you can purchase on demand.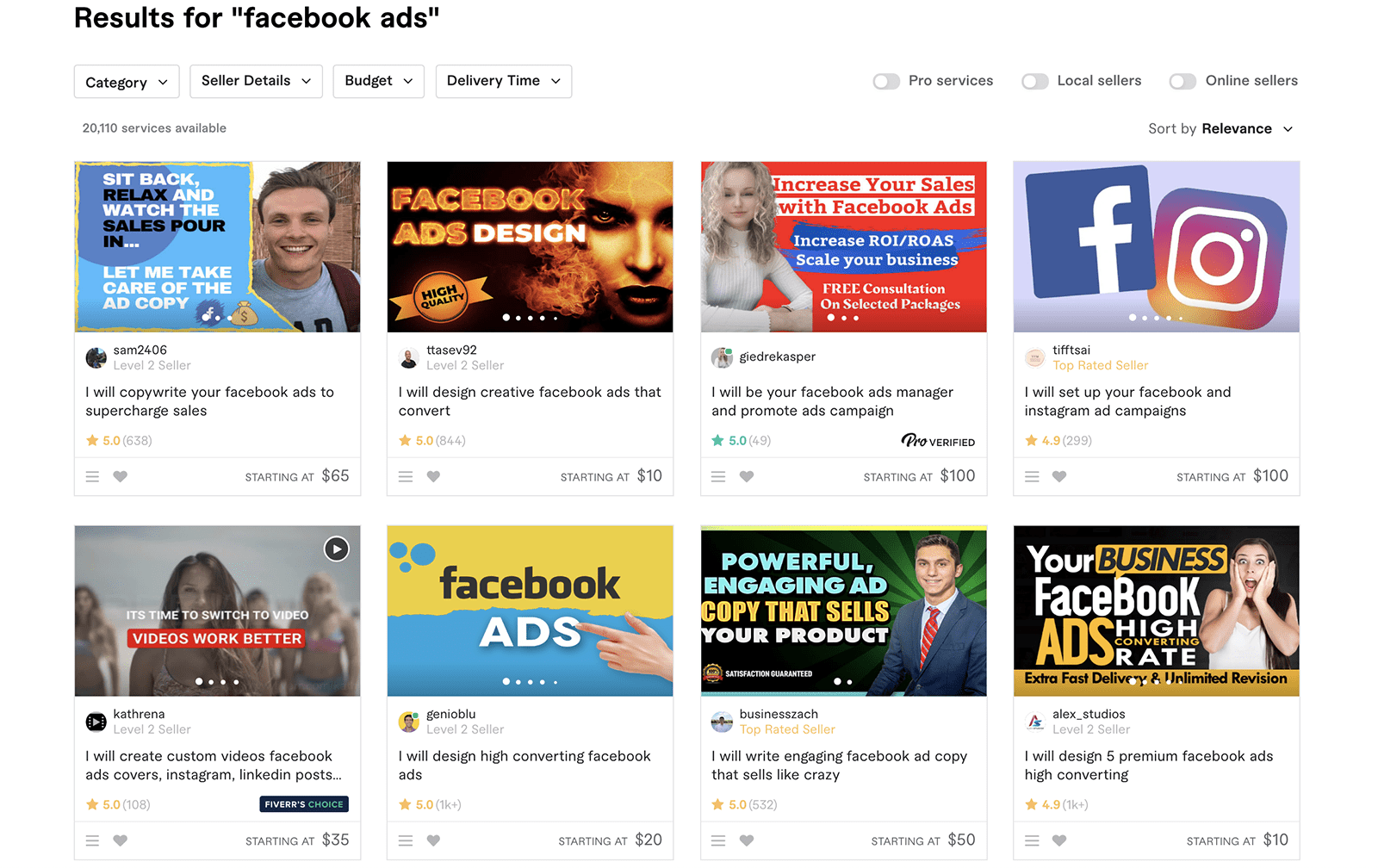 Fortunately, you don't have to scroll through thousands of gigs to find the right one. Instead, you can
 filter by budget, seller status, turnaround time,
 and other helpful categories. You can start with a budget as low as $5 and set a maximum of $10, $100, $1,000, or more.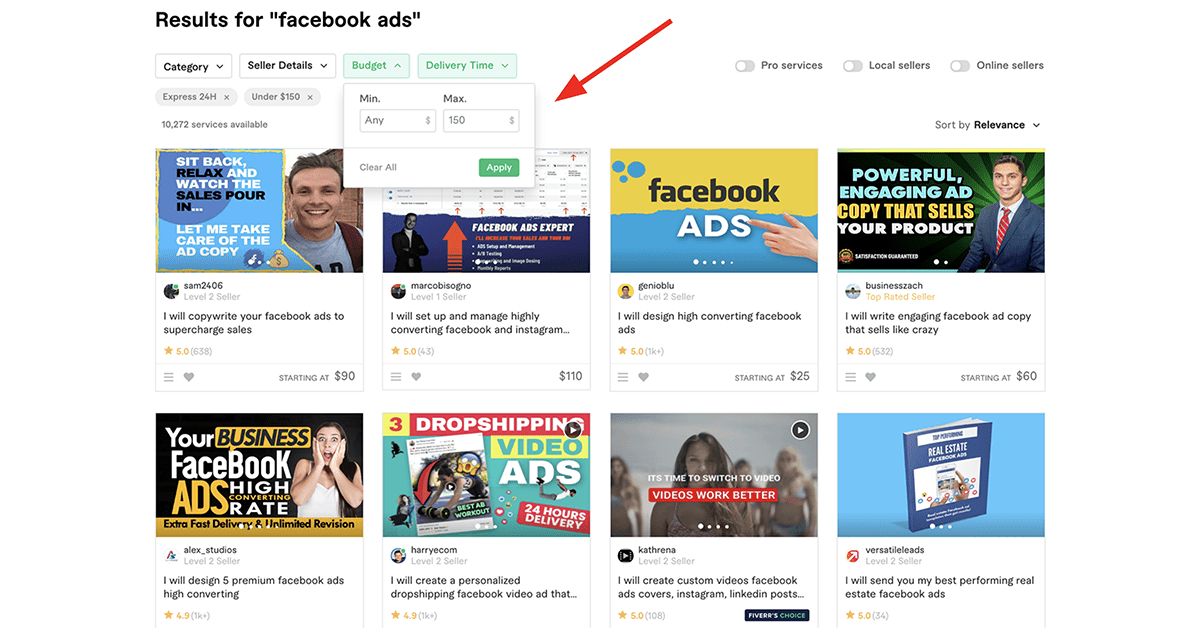 When a gig catches your eye, you can either purchase it outright or message the seller to discuss details. The Fiverr platform then walks you through submitting your requirements so you can tell the freelancer everything they need to know for the job.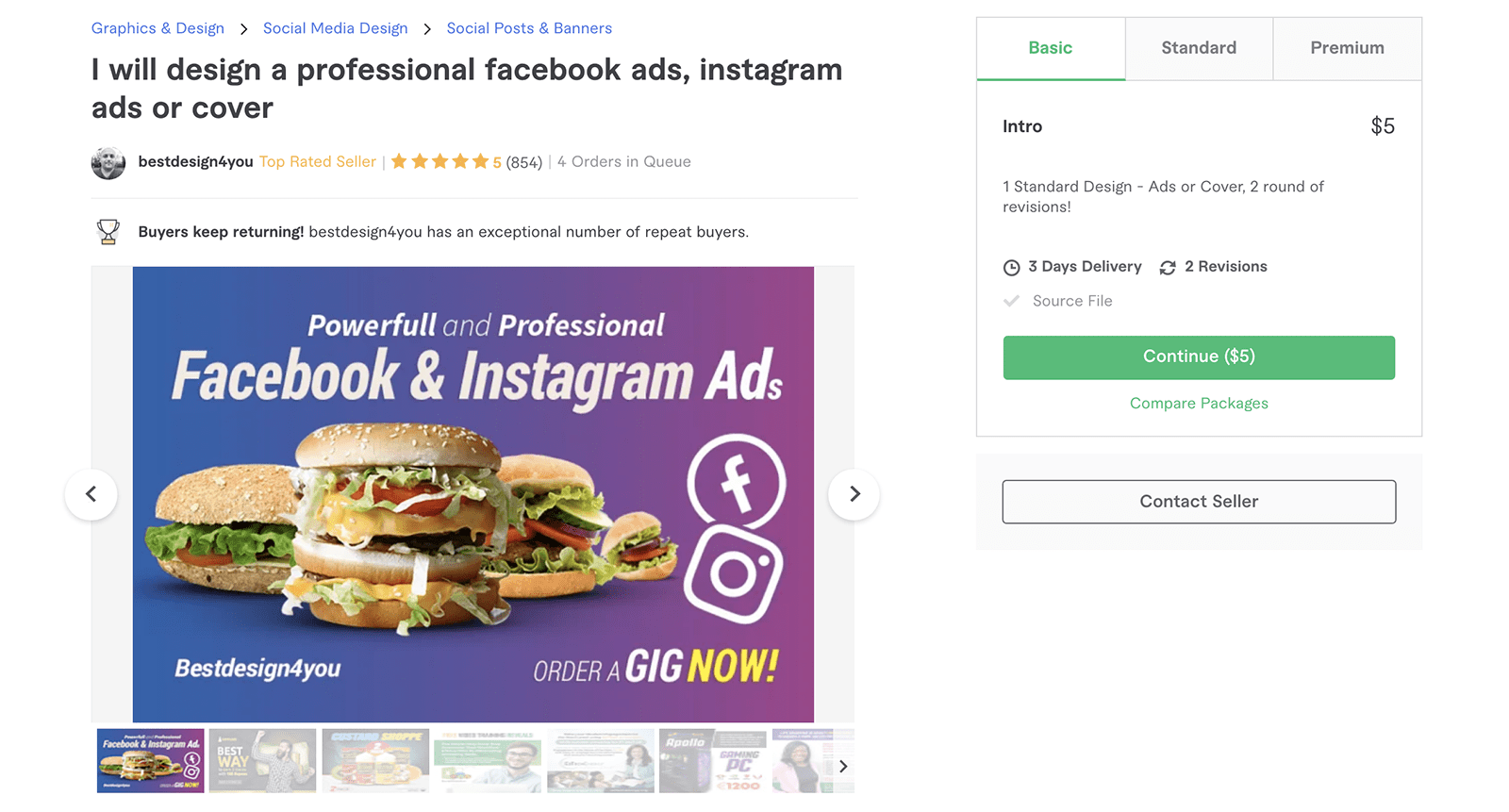 Throughout the process, you can continue to chat with your Facebook ads creator
, review drafts, and request edits through Fiverr. When the project is finished, you can sign off and give final approval. Since Fiverr keeps all the project information at your fingertips, there's never a need to track down contracts, invoices, or emails. If you're new to Fiverr, you're also going to appreciate these aspects of the marketplace:
Eye-catching portfolios: Fiverr is a visual platform, so it's easy to find a specialist with an ad style that works well for your brand. As you browse gigs, you can also check out freelancers' portfolios and their successful Facebook ads.
Customer ratings and reviews: You don't have to hire an ads expert based on visuals alone. You can also check gig ratings and read reviews to learn more about freelancers' unique skills.
Fiverr seller levels: Fiverr has several different credentials that only top-performing freelancers can receive. For example, Top Rated Sellers have extensive experience, while Pro Verified sellers are considered the best of the best. Their gigs may cost more, but the value tends to be much higher.
Gigs for every budget: The Fiverr marketplace truly has a gig for every budget. You can start small with ad copy gigs for $5 – or you can go big with complete video ad funnels for $1,000 or more.
6 Tips For Creating a Facebook Ad
Nearly 3 billion people use Facebook, and Facebook ads can be your ticket to reaching potential customers on this platform. With nearly a dozen ad objectives and multiple ad types, Facebook has options designed to help almost any type of business growth. If you don't know how to set up a Facebook ad, these pointers can start you on the right path.
Find out how to advertise on Facebook and achieve optimal results with these six tips
.
1. Choose the Best Facebook Ads Objective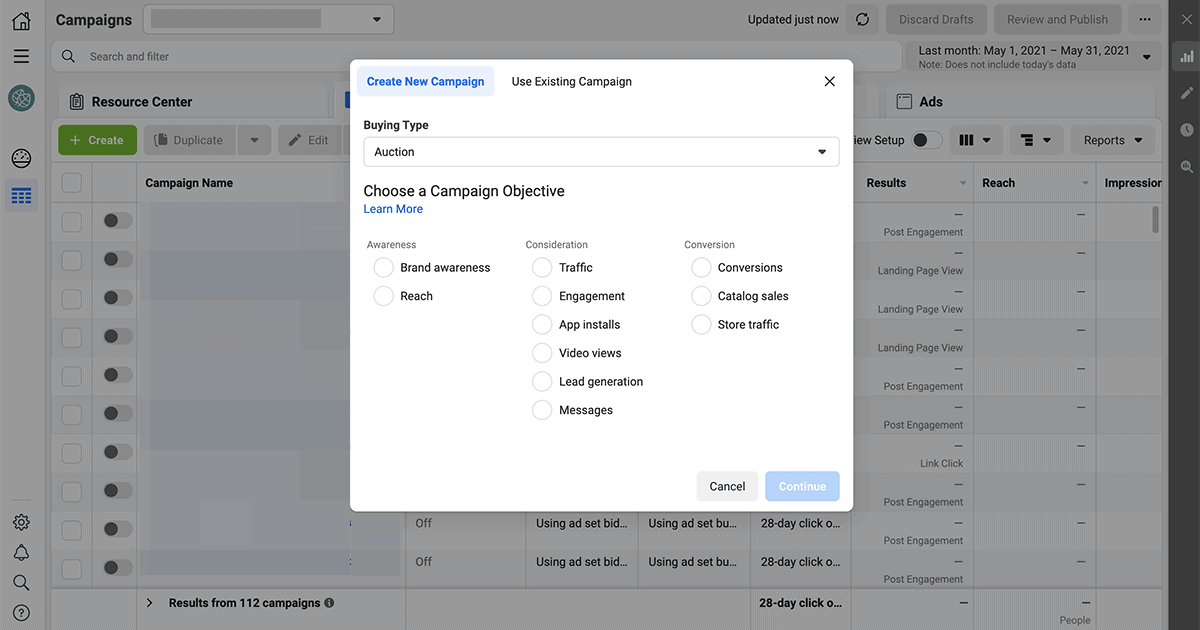 There's a Facebook ads objective to match every marketing goal, no matter what stage of the buyer's journey you want to target. Your campaign can aim for any of these objectives:
Awareness: Choose goals like brand awareness or reach to introduce your business to as many people as possible.
Consideration: Go for goals like traffic, engagement, app installs, or video views to educate prospects about your brand. You can also pick goals like lead generation or messages to communicate directly with your audience.
Conversion: Select goals like conversions, catalog sales, or store traffic to sell products and services or drive revenue.
2. Know Facebook's Video Ad Specs
Video ads are ideal for driving engagement, views, and consideration. But in order for your campaign to produce the best possible results, 
your videos have to follow the Facebook ads guidelines
. Otherwise, your campaign could underperform or your ads could be rejected. Here are a few rules to keep in mind:
Video Facebook ads can feature MP4, MOV, or GIF file types.
The resolution has to be at least 1080 x 1080 pixels.
The required ratio depends on the placement. A Facebook Stories video ad has to be 9:16, while a Facebook feed ad has to be 4:5.
Video length can be anywhere from a single second to 241 minutes, depending on the placement.
Sound and captions are optional but highly recommended.
3. Target the Right Audience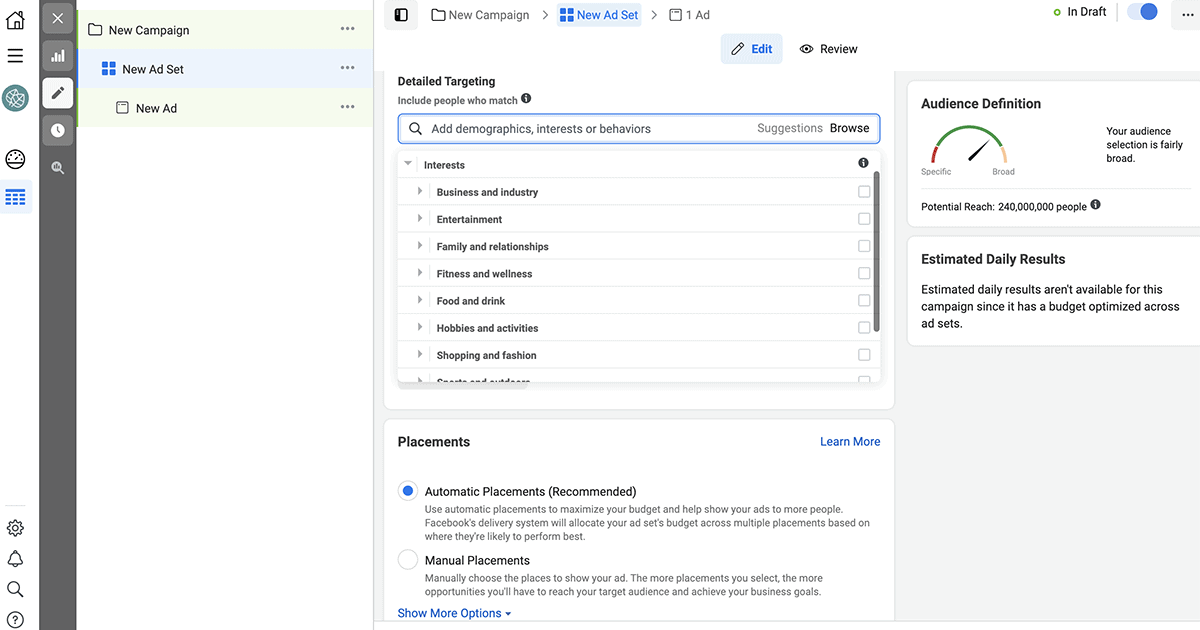 By using Facebook ads to connect with your target audience, you can avoid wasting money advertising to people who will never convert.
You can use your target customer's demographics – such as age, gender, and location – to create Saved Audiences
. You can also target interests, behaviors, and devices to ensure you reach the right people.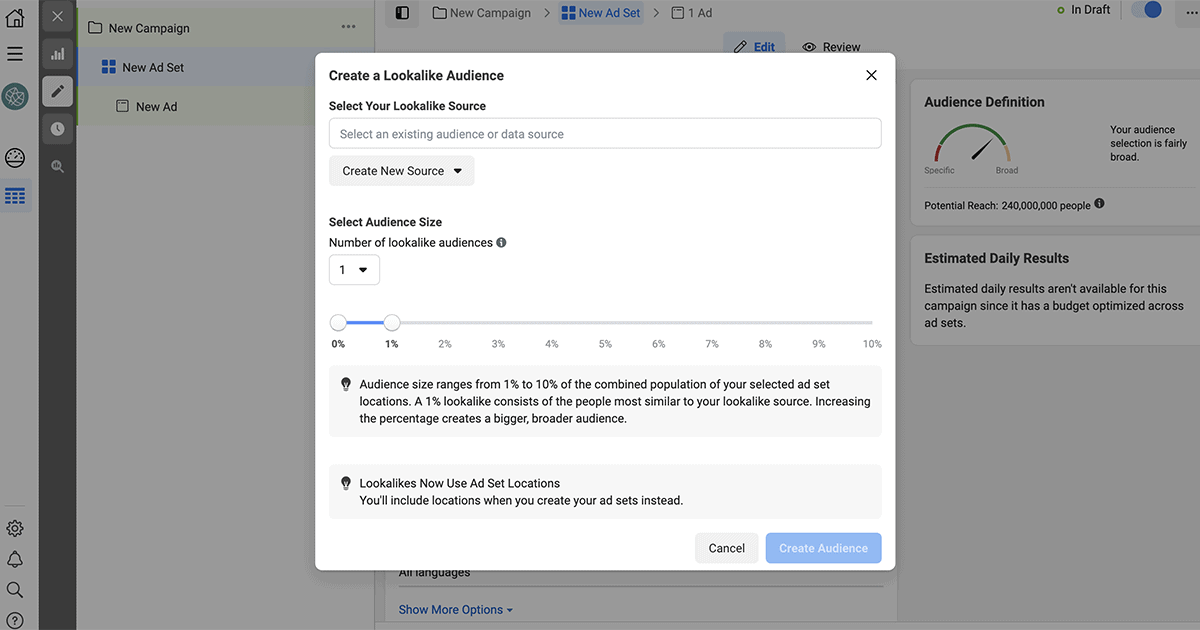 Alternatively, you can create Lookalike Audiences to reach people similar to your existing customers. With this targeting option, you can continually expand your pool of prospective customers.
4. Leverage Remarketing Opportunities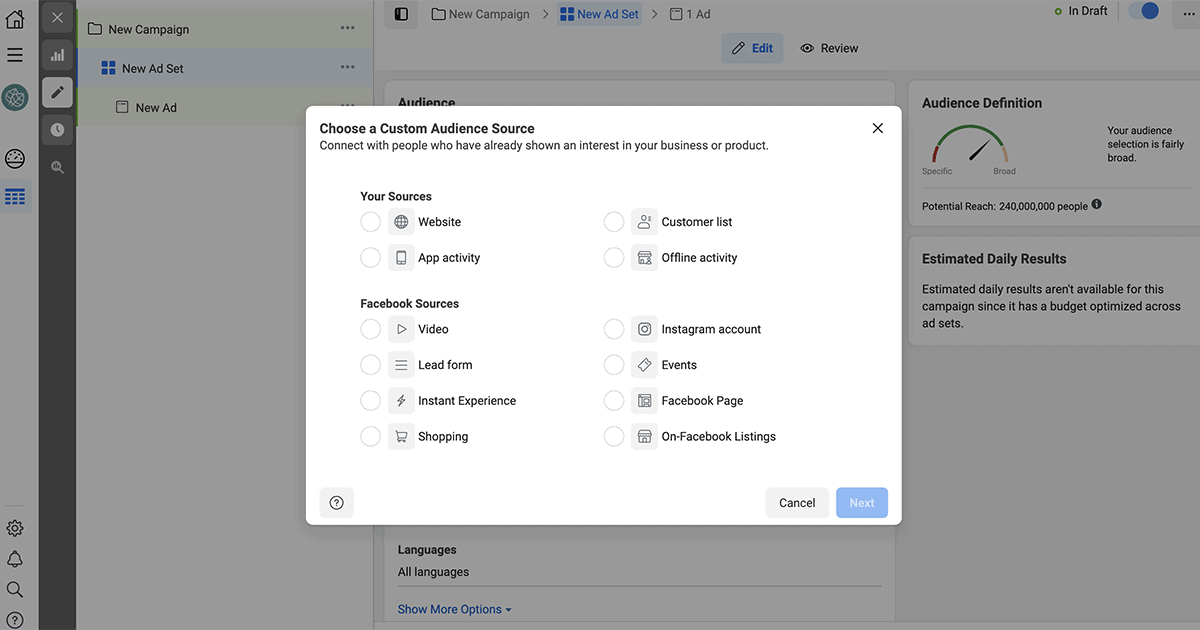 Prospects often have to see your brand's content a few times before deciding to make a purchase. With Facebook's remarketing options, you can connect with the same prospects again and again, increasing your chance of securing those conversions.
You can create Custom Audiences from email lists, Facebook fans, or even people who have viewed your videos.
That way you can continue to retarget people who have shown interest in your brand, increasing the chance of conversion.
5. Follow Facebook Ads Policies
The Facebook ads platform has a long list of policies that you have to follow in order for your campaign to run. Although
 it can be tough to understand how and when these policies apply, a professional Facebook ads creator knows exactly how to follow them.
Facebook ads experts excel at getting the copy, creative, and targeting just right to avoid getting your ad flagged. They also know when your offer falls into a prohibited category so can help you avoid getting your account banned.
6. Experiment and Optimize
Experienced Facebook ads creators know that one ad won't always do the job. It's best practice to test out several versions, so many experts provide multiple Facebook ads to test. They also understand that campaigns don't always go perfectly the first time. That's why they often experiment. On the other hand, if a campaign needs a complete overhaul, experienced marketers also know when and how to cancel Facebook ads to avoid wasting money.
Hiring a Facebook Ads Specialist Helps You Work Smarter
Whether you're a newcomer to Facebook ads or have faced previous campaign setbacks, considering the services of a Facebook advertising expert proves to be a prudent choice. These seasoned Facebook marketers possess the expertise needed to effectively harness the platform's capabilities and boost your brand's visibility, enabling you to achieve your objectives with confidence. Although hiring a Facebook ads expert isn't free, it doesn't have to cost your entire campaign budget. By hiring an experienced Facebook advertiser on Fiverr, you can hire according to your budget, and
from as little as $5
. Improving your results and seeing a better return makes hiring a professional a worthwhile investment.
FAQs
How do I advertise on Facebook?
Start by setting up an account in Facebook Ads Manager and creating a campaign. You'll need to set a budget, choose an audience, decide on a time frame, and design the ad creative and copy. Alternatively, you can hire a Facebook ads specialist to manage any or all of the ad campaign for you.
What types of Facebook ads are there?
You can advertise on Facebook using any one or combination of these five ad types:
Image

Video

Carousel, which includes up to 10 images or videos

Instant Experience, which is an interactive, full-screen mobile ad

Collection, which features products and an Instant Experience
---
How much do Facebook ads cost?
You can run Facebook ads on almost any budget, starting as low as $1 per day. Most Facebook ads use an auction system, so the cost of a campaign depends on what you advertise, the type of ad you run, and the audience you target. To determine how much to spend, consider running a test campaign to set a benchmark.