Elementor offers its own library of over 200 website kits and page templates
 that can be used instead of WordPress themes. Kits are multi-page site templates, whereas page templates are what they sound like (templates for single pages). Most are well-designed, fully-featured, and work well with
Elementor's versatile free page builder
. Some are less fortunate. After testing dozens of kits and templates,
I've put together a list of the best ones you can use to build a new site, plus a few that didn't measure up.
Take a look.
Best Elementor Kits for Building a Complete Website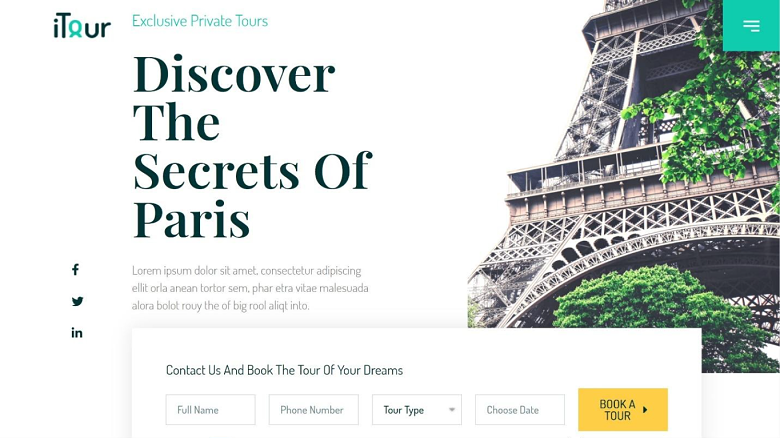 Private Tours is great for hospitality sites because it knows what travelers want: a safe, reliable experience.
 A big header, light subheading, and large image combine with lots of white space for a clean and welcoming homepage.
Each page has eye-catching photos to hook potential clients with previews of the places they want to see in person.
The Tours page gives detailed information on the tours you offer
, while the
Testimonials
page lets you include plenty of pictures of your happy customers having the trips of their lives. While this kit is designed for local tour operators, it can be easily customized to suit booking sites or hotels. You can
convert the contact form to a search form,
for instance, which is helpful if you're a larger business with a lot of rooms or tours.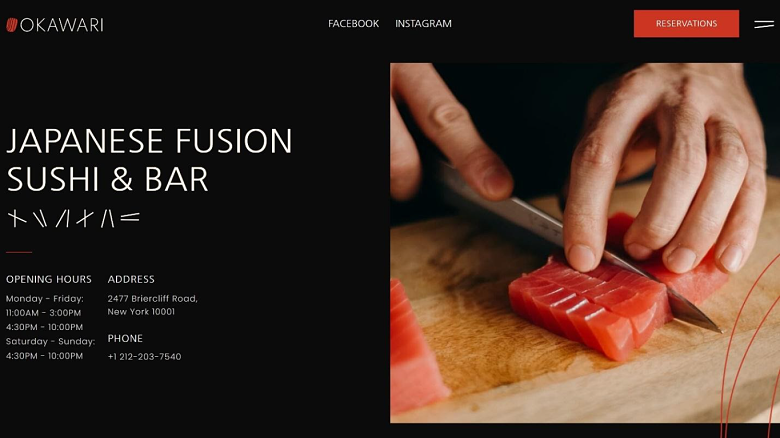 Japanese Restaurant
& Bar
 is geared towards stirring up appetites. The design opts for a black background that accentuates the white typography, colorful photos of food, and red
Reservations
 button. As your site's visitors scroll through the homepage, images of food and drink slowly zoom in and out, while
strategically placed calls to action (CTAs) encourage them to explore your menus
and learn more about your restaurant. Links to your social media pages on the header help to further expand your online presence. All the built-in pages are well-designed and easy to navigate. The Reservations page has
a helpful Google map integration next to instructions on how to get to your place
, plus a section for describing your delivery arrangements
.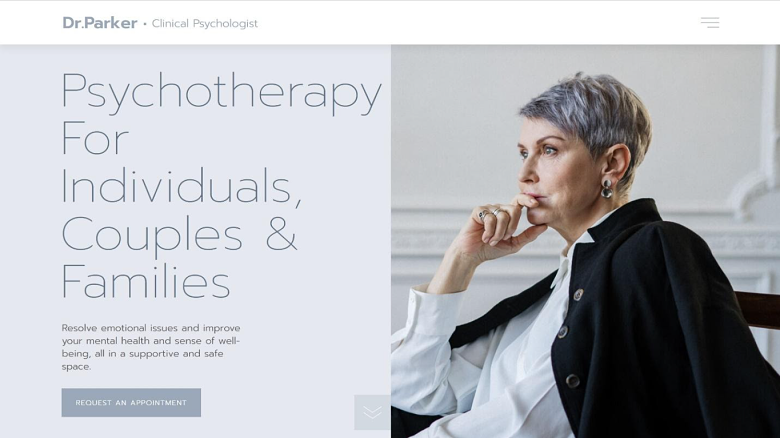 Clinical Psychologist
's
muted design indicates calm and supportive professionalism
, which is good for mental health professionals and life coaches. The color scheme, made of shades of light gray and white, is soothing and clinical. And the kit's grid-like layout makes it easy for potential clients to learn about your practice. For example, when your visitors scroll through the homepage, they'll see a short section on your background and credentials, a section on your areas of expertise, and a section featuring client testimonials.
This website kit has all the pages needed by health and wellness professionals,
including: details on the treatments you offer; an 'about' page; a blog for attracting clicks and reinforcing your expertise; a pricing and insurance info page; and a contact page. A Google Maps widget is embedded to make it easy for clients to find you.
Pro Tip: If you're still looking for the right host for your WordPress website, you might want to consider Hostinger. It's by far the cheapest (yet reliable) hosting service out there, and its performance is more than decent according to our tests.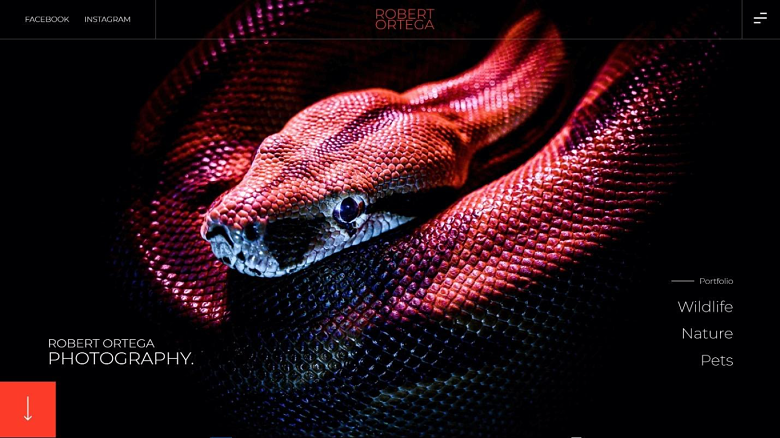 Elementor's
Nature & Wildlife
Photography
kit does exactly what a website template for the visual arts should:
it keeps the text to a minimum, so your work can speak for itself
. Each page – including the About and Contact pages –  lets you share high-resolution images that fill most of the screen. The site header, which includes social media links and a hamburger menu, sticks to the top of every page even if you scroll down, so navigation is easy. When the menu is clicked, it expands to reveal a list of gallery pages for big subjects (e.g., "wildlife") which in turn have sub-categories for specific projects (e.g., "birds").
Each of these gallery pages offers visitors an immersive gallery of your work.
As a visitor's cursor moves over them, they respond by zooming in and out, moving up and down, or darkening to indicate when something can be clicked on.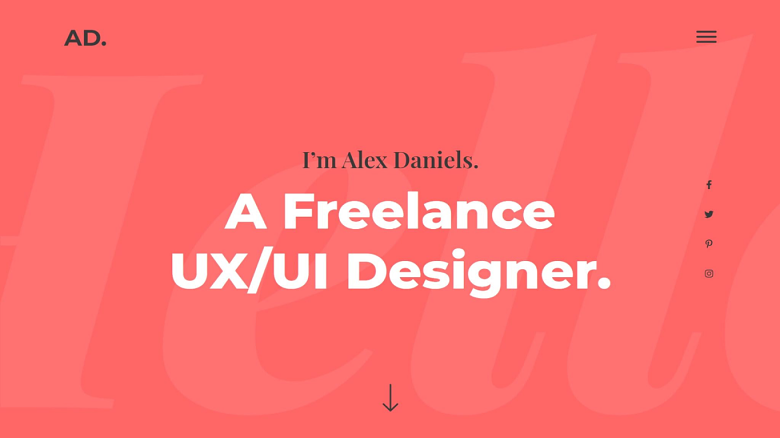 If you're a creative designer or part of a design agency, you need to stand out by showcasing a strong sense of style.
UX/UI Designer Portfolio
addresses this need by using
vibrant colors, bold font, striking illustrations, and slick animations
that create an exciting and energetic vibe.
The
colorful homepage greeting immediately gives visitors a sense of your brand identity
 by declaring your name and job title. As your visitors scroll, they'll see a short blurb about you next to a large image of your design work. Right below that is an expansive gallery for your portfolio, which invites potential clients to look further. This portfolio gallery lets you categorize your projects to highlight your skills in different fields. Meanwhile, the About, Blog, and Contact pages help you add a personal touch to capture leads.
Best Elementor Single Page Templates to Mix and Match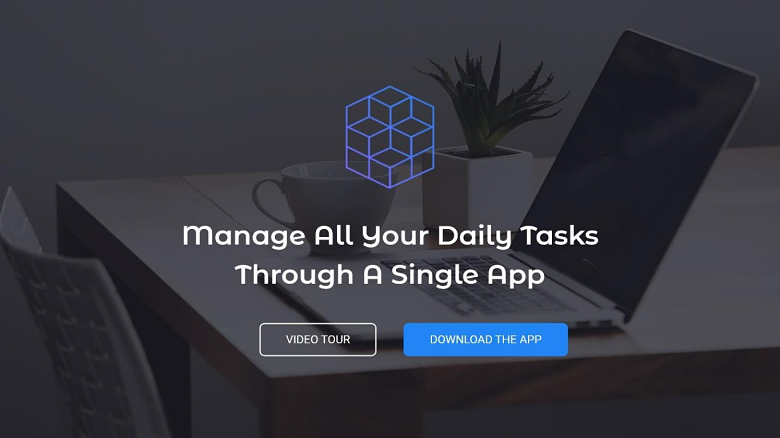 Homepage – App's
minimalist design condenses the most important information about your product or service into a compelling, simple pitch. The first thing your visitors see is a
large header that explains your offering in a single phrase, and two buttons that invite them to take action
.
As users scroll down the page, four text snippets lay out the key benefits of your product. The rest of the page is divided into a few neat sections: a quick backgrounder on your team, a testimonial, a list of clients, and a colorful footer that sums things up.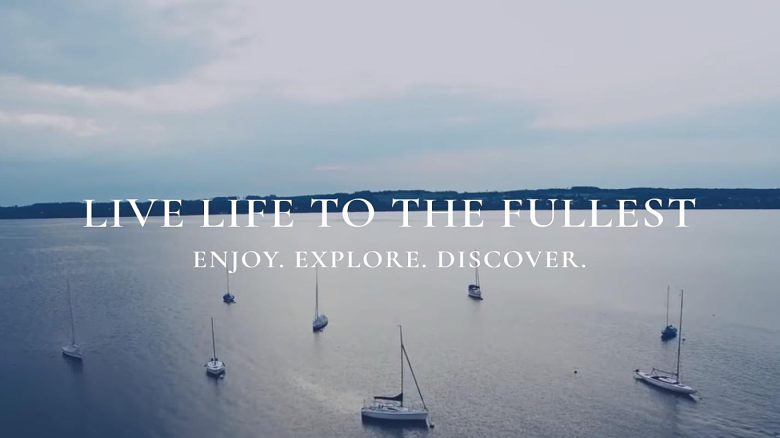 One Page –Yacht Rental
's strong header and subheader overlay a video of boats on the sea. The large expanse of the sea viewed from above, and the slow-motion speed, draw in visitors as soon as they hit your page.
The video header is also better at showing the reward of booking a vacation than a regular photo header
. This template builds its viewers' trust before asking them to do anything – a good format for services on the pricier side. Below the video is an 'about' section, a section for the background on the founder, a small gallery of the best trips on offer, and then testimonials. Only after those sections do
a mailing list CTA and contact form
appear.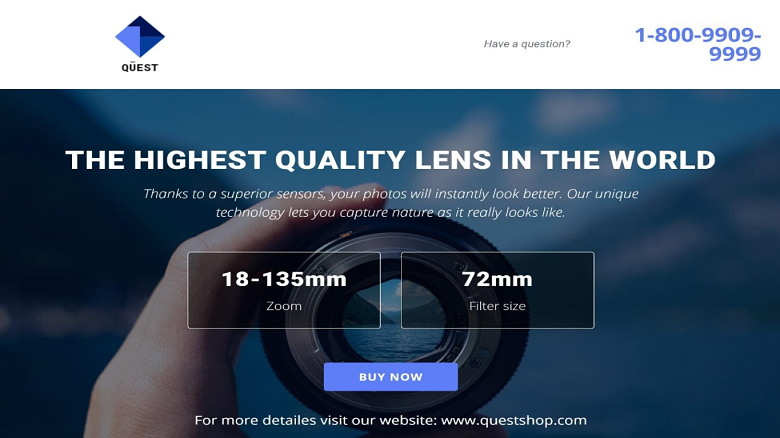 Landing Page – Product is my favorite free landing page template for a new product or marketing campaign.
 It's bold, simple, and very to the point, with little more to the page than the images above. The bold header and subheader establish your product's unique value. Semi-transparent boxes with white borders describe advantageous product details. The template forgoes both a top navigation bar and footer, choosing instead to prompt visitors to call or go directly to your website. It's hard to miss the
Buy Now button – accented in bright blue – that invites visitors to click.
Just below that, icons that symbolize different features have the same blue accent, which makes the
Buy Now
button even more enticing.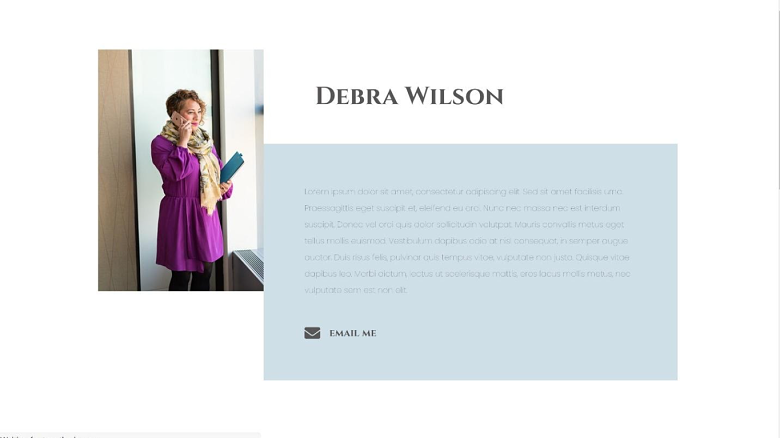 Understated colors and an attractive layout make
About – Personal
a good free choice for a range of professional websites or CVs.
It's a smart design that could work for an independent consultant or a small firm that's looking to promote its skills and expertise.
I like how
the text box that sums up your background also includes a clickable 'Email Me' link.
As users scroll down the page, the next section outlines different services you or your firm provide – a section that can be easily edited to reflect your unique offerings. The final page section focuses on social proof. On the left is a text box with a detailed customer review. And on the right are three shorter testimonials that are paired with images for extra credibility.
Elementor Kits and Templates to Avoid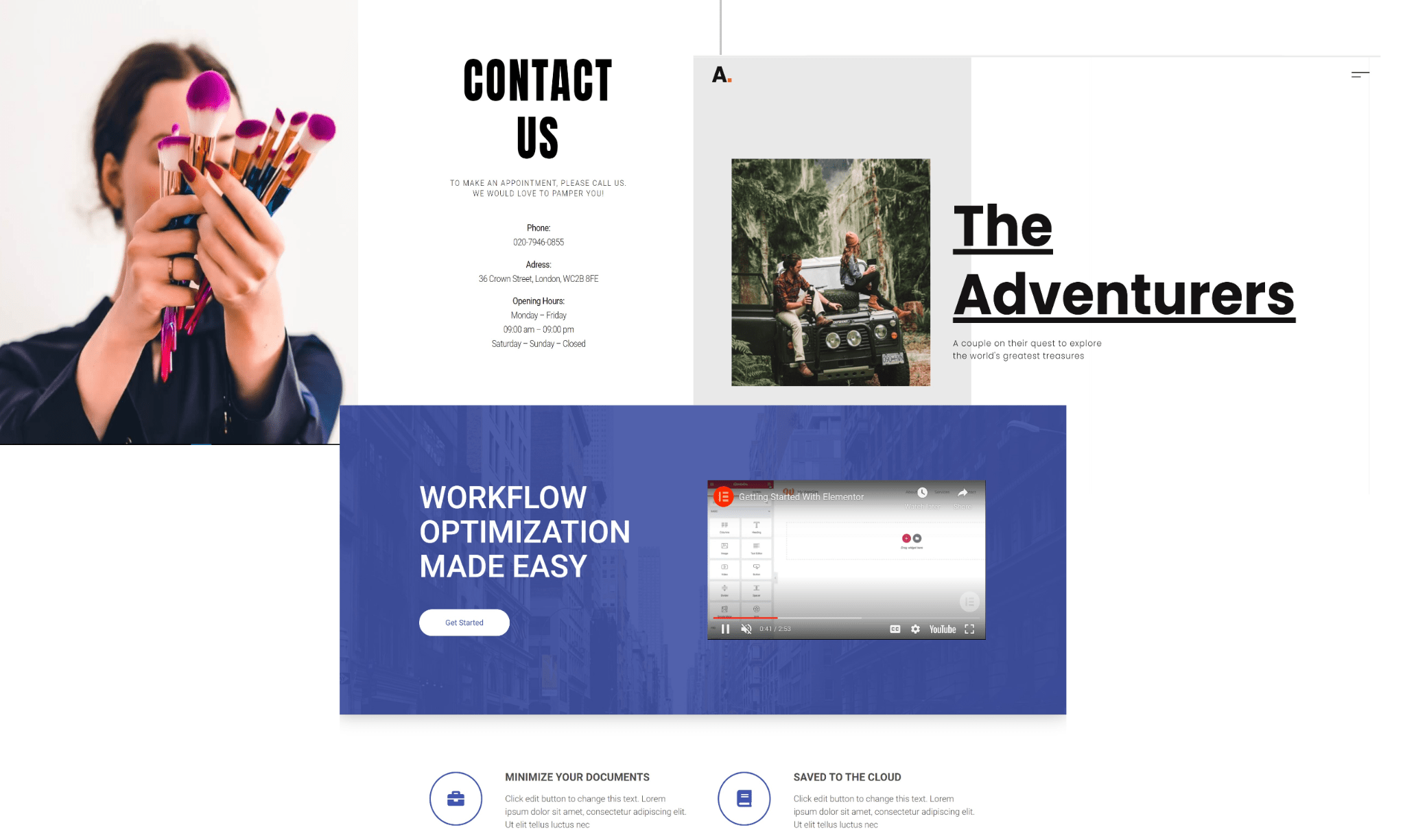 I was underwhelmed by the page template
Beauty Salon
 –
Contact
because it
doesn't let visitors book appointments online.
Instead,
the page has a generic contact form, which is too simple for an appointment-based business.
And the large photo on the left side of the page distracts from the real goal of capturing and converting visitors. Putting
 a lengthy video that autoplays on your website can really slow things down, and that can dent your conversion rates.
 That's where
Product – App
 errs. Potential clients may get impatient and leave before your homepage even finishes loading. The website kit Travel Blog also misses the point. To maintain visitor interest in blog content, you should engage them with captivating material immediately upon their arrival at your page. However, the homepage attempts to establish the author's credibility first and then presents recent blog posts in a dull format.
Is an Elementor Theme or Template the Right Choice for Your Website?
Elementor has a large enough selection of website kits and page templates (which we tested ourselves in our
Elementor review
). In other words,
you should be able to find at least one that fits your niche pretty well
. You can also use
Elementor's free page builder
to create your own single-page WordPress website from scratch. You'll have access to many of its incredible design features (though not all). But if you want to get the most out of Elementor, you'll have to consider a Pro plan. You'll need one to sell products or services online, as
free plans don't include pricing tables or integration with the WooCommerce shopping cart builder
. They also don't support any other third-party integrations, like MailChimp or PayPal buttons.
FAQ
Are Elementor templates any good?
Most of Elementor's templates are beautiful, and good for creating a professional online presence. Kits, which require a subscription to Elementor Pro, include every page, feature, and design element you need. Elementor's individual page templates are also well designed, and some of them are free. The real value of the kits and page templates comes out in  Elementor's drag-and-drop editing interface, which allows virtually anyone to create a high-quality WordPress website. You can learn more about Elementor's features in our expert review.
Where can I get free Elementor templates?
You can find free templates for different types of website pages in Elementor's template library. Elementor's free plan also includes royalty-free photos and 40+ basic widgets you can use to add more features to your site. Unfortunately, when you browse the template library it's not easy to figure out which page templates are available for free users. You'll only get a clear idea of which templates are premium after you've already installed the Elementor plugin on your WordPress site.
Is it worth paying for Elementor Pro?
That depends on your specific needs. Elementor offers 5 premium plans, with the most affordable aimed at building a single website, and the most costly geared towards web designers working on hundreds of sites. Before you commit, however, check out our awesome coupons to see if you could save yourself some money. Here's the downside: whichever plan you choose, you'll have to pay for a full year up front, as there's no option to pay on a monthly basis. Luckily, there is a 30-day money-back guarantee, so you can fully determine if it's right for you before you commit. Upgrading to Elementor Pro is likely worth it if you own more than one business, or work in web design and will be creating multiple websites for your clients. If you have just one website for yourself, it's a tougher call – but it can be a great investment if it's hard to stand out in your business.
Is Elementor good for beginners?
If you're committed to using WordPress for your website, Elementor is a good page builder to consider. You can choose a ready-made theme or page template and edit all aspects of the design – zero coding or web design experience required. There's still a learning curve, but it's a lot less steep than working with a CMS. Still, Elementor can't match the ease of creating and editing a site through popular website builders like Wix. For an overview of the pros and cons of each, check out our review of the 10 best website builders for 2023.