Is the World Ready for Readymag?
I didn't know where to begin with this review, because I literally did not know where to begin when I opened the website builder.
If you think the screenshot below is an image that hasn't been uploaded properly – you'd be wrong. That's actually how the first blank and uninspiring page looks when you sign up to build your site with Readymag. There's nothing like an empty page and a tiny blue diamond to get the creative juices flowing – am I right? Readymag's builder is only available in English, but there are tutorials and support available in English, Spanish, and Russian. If you aren't fluent in one of these three languages, then you might have a tough time with this builder.
You can find some much more user-friendly options on our list of the best website builders right now.
Features and Ease of Use
Templates. There are templates available but…they are hard to find! There are 29 templates which are all designed to either look like a magazine or like a personal portfolio site. The grid layout on the template is reminiscent of a Microsoft Excel file and each template offers between 1-12 pre-designed pages.
While the Readymag templates are well-designed, they are lacking in variety – unlike Wix, which has over 500 templates available and offers a much larger range of magazine layouts.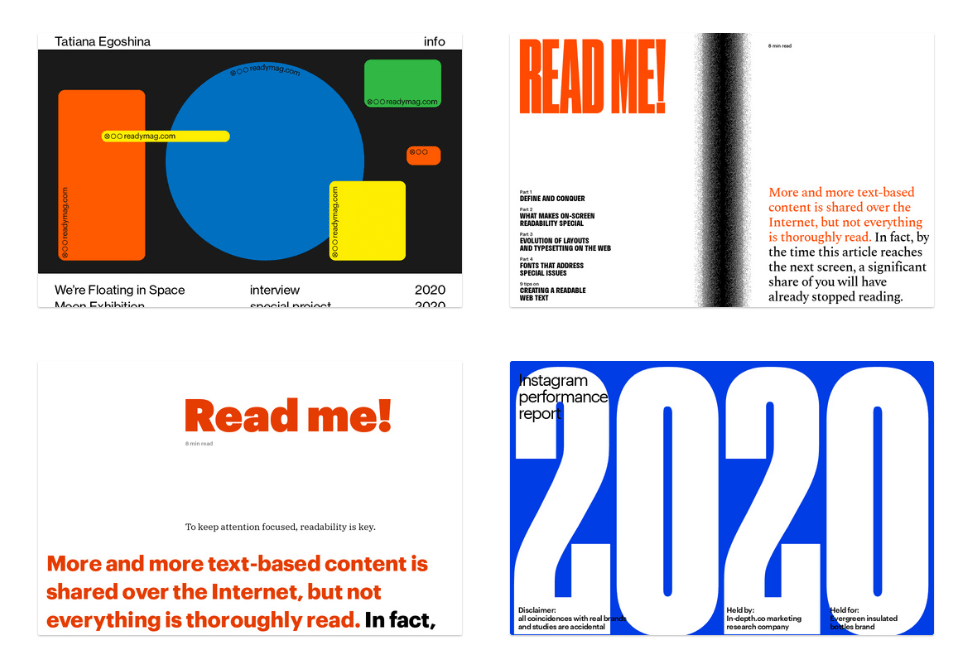 What about the ducks? I hear you ask. Well dear reader, for some reason, unbeknownst to you, me, or all of mankind, this is one of the "popular" shapes that Readymag offers for you to add to your site. You can add all the classic shapes – squares, triangles, circles, and of course… ducks.
The only reason someone would click on the duck icon is because they would be confused as to why it exists. No one would guess that when you click on it, it opens up to show more shapes and icons, but it does!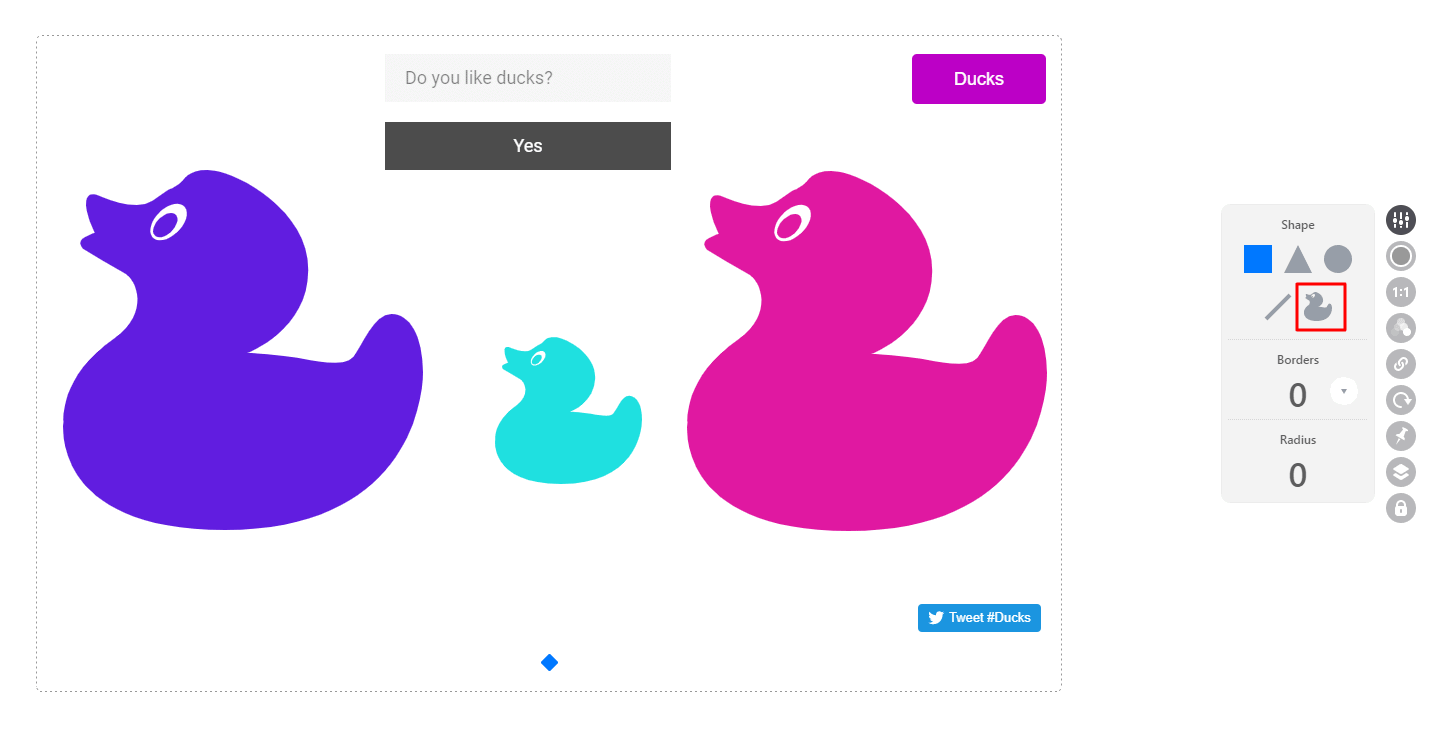 Images, fonts, and icons galore. Oh my. Like I wrote earlier, the Readymag vibe definitely leans toward a magazine-style site, so it makes sense that there has been a heavy investment in the graphical elements of the builder.
There are 500,000 photos, 2 million icons, and a truck load of free fonts. The photos are pulled from Unsplash, the icons are taken from The Noun Project, and the fonts come from a mixture of Adobe, Webtype, Google Fonts, and additional sources. I was definitely overwhelmed by the volume of graphics available, but that might just be me.
SSL certificates. The Readymag website claims there is an SSL certificate available to provide critical security for both your projects and your users' personal information. However, it is not listed as a feature on the free plan, or on the paid plan, so it's unclear how you obtain this certificate, or how much it costs.
Pricing and Support
Readymag offers a free plan that allows you to create a 10-page published website and add one collaborator. They also offer three monthly/annual paid plans that allow you to add code to your site. Additionally, you get access to Google Analytics and domain mapping with these paid plans.
Readymag has a whole help center available in English, and a more elusive help center (which is less available) in both Spanish and Russian. There is also customer support via email, which I duly contacted and was pleasantly surprised to receive a response within 30 minutes.