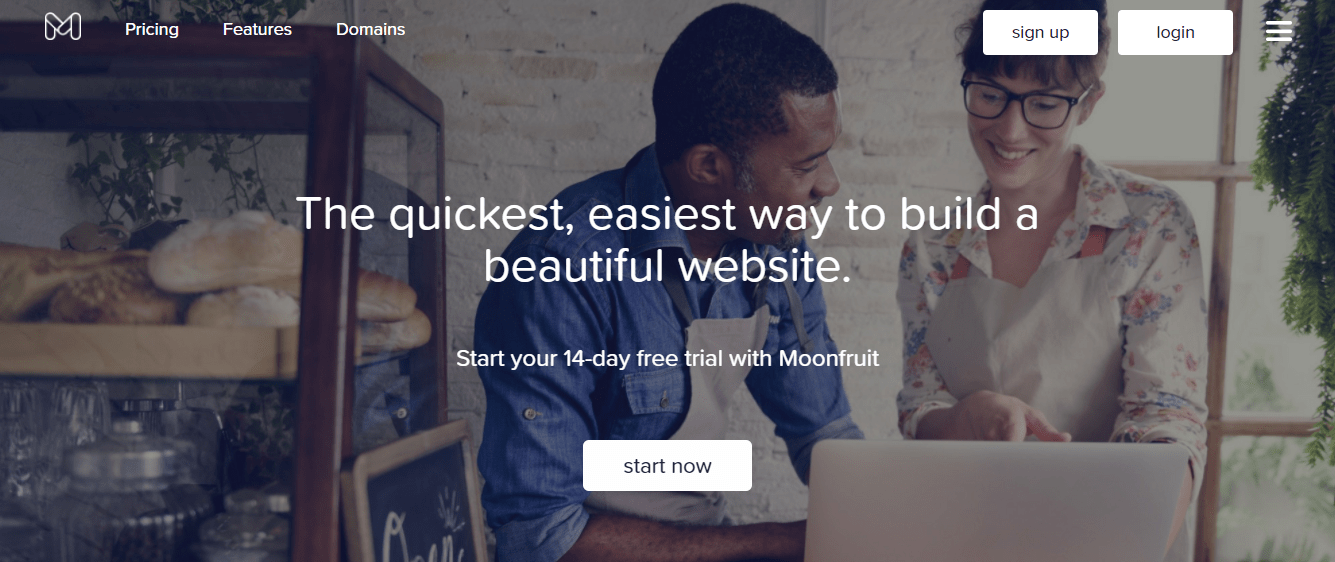 Moonfruit Has a Definite Learning Curve, but It Is a Good Starting Point for Anyone Looking for an Affordable Website Building Platform
Moonfruit is a decent website builder, but it won't give you the full set of features you'll get with the top website builders like Wix.
Founded in 2000, Moonfruit has been around longer than other well-known website builders, such as Strikingly and Squarespace. Just like other builders, Moonfruit lets you create a responsive website without any programming knowledge required.
While anyone can build a functional and good-looking website at very competitive rates using Moonfruit, this builder still lacks the ease of use and seamlessness exhibited by more modern site builders.
A major reason why Moonfruit looks and feels clunky is that the site editor is Flash-based, which the owners admitted to, and attempted to remedy, by introducing several new features, including a responsive editor.
While there is only a small number of responsive templates, these can be customized by fine-tuning individual elements or shifting entire content blocks around.
The editor itself is not the easiest to work with, but it does let you build functional pages onto which you can add maps, forms, galleries, embedded videos, social feeds, and more.
Moonfruit doesn't offer a built-in eCommerce function. Instead, the Shoprocket engine provides a robust and impressive eCommerce platform that's worth checking out.
All in all, this builder has a long way to go in terms of offering more modern features for user-friendly website building. For more intuitive options, check out our shortlist of top website builders for 2023.