Classificato al 63 posto su 70 Creatori di siti web
Sulla base di 13 recensioni in 1 lingue
Classificato al 63 posto su 70 Creatori di siti web
Sulla base di 13 recensioni in 1 lingue
Una gamma di funzionalità incredibili con la capacità di monetizzare il tuo sito
Moonfruit is one of those household names that seems to have made it through from year to year, constantly improving the service they offer through customer feedback. From a range of great templates through to the ability to monetize your site through the likes of Google Adsense, you end up signing up to the complete package. Moonfruit is definitely focused more towards the beginner end of the market and set their sights out to help small business owners create a great looking site by using a simple editor that is packed full of features and integration options.
Why use Moonfruit?
In-Depth Template Customization
Simplistic, but Powerful, Editor
Access to 1,000's of Widgets
Let's do a little investigating…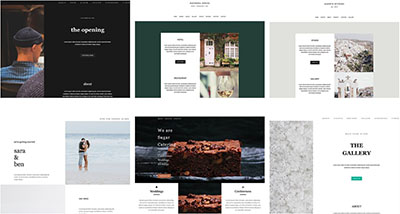 Template intuitivi
Selezione di template – Moonfruit fornisce più di 100 template eleganti e professionali. Non sono i tipici template, sono stati progettati per adattarsi al mondo del web 2.0. I design risaltano e la maggior parte di loro ha già le caratteristiche dei social media integrate nel modello.
Personalizzazione – C'è un gran sistema utilizzato che porta Moonfruit al livello successivo, e che è utilizzato per i modelli multistrato. Questo significa che scegli un primo modello per il design, e poi scegli un secondo modello per la navigazione, effettuando una potente e semplice personalizzazione iniziale, fin dall'inizio. Il suo editor fornisce anche una totale personalizzazione di qualsiasi elemento per pagina, oltre a lasciarti la possibilità di modificare il codice HTML e CSS, se lo desideri.
Multimedia – Moonfruit affronta tutti gli aspetti, non solo per fornirti uno strumento multimediale di base, ma per darti anche molte opzioni che se non fosse per il loro ottimo sistema di organizzazione, sarebbero un po' confusionarie. Fornisce accesso a 12 widget audio diversi, senza citare l'accesso al servizio Widget Box, che consente di scegliere facilmente fra più di 1.000 widget, non ancora includi nel suo sistema.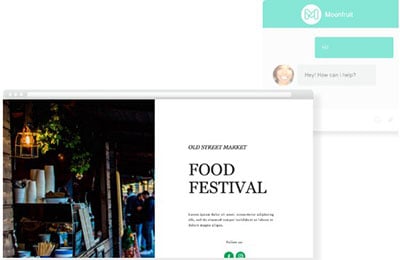 C'è una funzione per quasi tutto!
Quando analizziamo le funzioni offerte da Moonfruit, è probabilmente più facile parlare di quelle che non offerte, piuttosto che di quelle offerte. Si avrà accesso alle opzioni di marketing, alle piattaforme di eCommerce e anche alle statistiche dei visitatori.
Tuttavia, non finisce qui, con Moonfruit puoi anche imbatterti in una Widget box con gli ultimi tentativi di integrazione, che ti offre l'accesso a 1000 widget.
Infine, in un mondo di evoluzione in cui il mobile sta iniziando a superare la navigazione sul web da desktop, sarai felice di sapere che è disponibile la versione mobile del tuo sito. Nella modalità mobile puoi vedere come appare il tuo sito e quindi apportare modifiche quando necessario.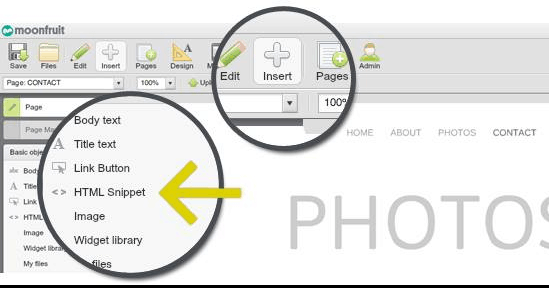 Editor lineare e facile da usare
L'editor per siti Moonfruit è molto semplice da capire una volta che inizi a usarlo. Ricorda le vecchie interfacce Mac OS, e dopo averci giocato pochi minuti, diventa facile vedere che strumento potente sia. Su questo editor è tutto ottimizzato e facile da digerire, con strutture dei menu che hanno senso e tutti i dialoghi spiegati in inglese.
Una delle parti più interessanti di questo editor è che, quando lo selezioni, ogni elemento sulla tua pagina ha la sua scatola di personalizzazione. Questa scatola fornisce tutte le abilità dinamiche del CSS, ridotta in gruppi di tab che hanno senso. Se vuoi aggiungere un elemento alla tua pagina, basta semplicemente trascinarlo e rilasciarlo nella tua pagina. Quando trascini e rilasci articoli in altri editor, la maggior parte delle volte dovrai modificarlo per renderlo coerente nei confini della tua pagina. Non c'è da preoccuparsi quando usi Moonfruit, poiché il più basilare di questi cambiamenti viene fatto automaticamente per te, rendendo qualsiasi cosa tu aggiunga come se ti appartenesse.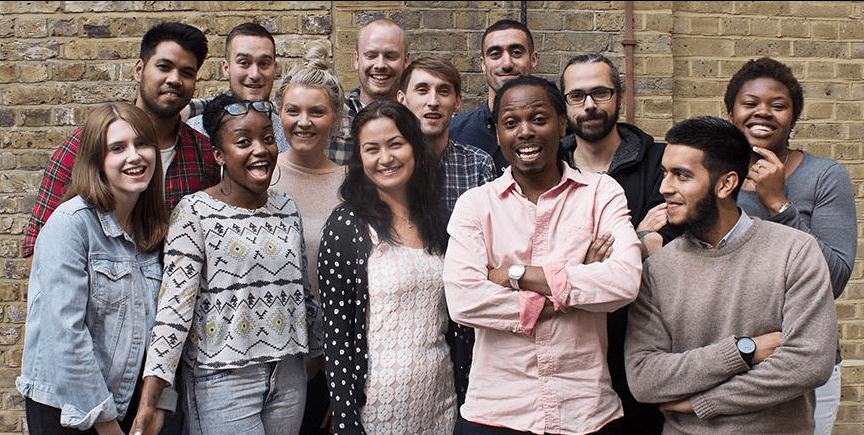 Great Support And User Community
The support provided by Moonfruit is great, providing courteous responses and they even walked me through tech problems that weren't directly related to their software. In addition to this, the user community is thriving, so you can easily find an answer to any question. The only thing they were lacking in was not providing phone support, but with the speed that they answered my emails, it's hardly a problem.
Prezzi medi he hanno un senso
Moonfruit possiede dei pacchetti disponibili molto bilanciati, pur non essendo un affare, sono abbordabili. Offrire un editor valido di siti, insieme a una varietà di pacchetti il cui prezzo oscilla drasticamente, è una mossa intelligente da parte di Moonfruit, e con i suoi pacchetti di hosting tra gli standard del settore, non esiste ragione per cui non possano adattarsi ai budget della maggior parte delle persone.
Basic
/ Month
Spazio hosting:

500MB

Numero di pagine per sito:

Illimitato

Dominio personalizzato

Galleria immagini gratuita
Per iniziare
Professional
/ Month
Spazio hosting:

10GB

Numero di pagine per sito:

Illimitato

Dominio personalizzato

Galleria immagini gratuita
Per iniziare
Ecommerce Lite
/ Month
Spazio hosting:

20GB

Numero di pagine per sito:

Illimitato

Dominio personalizzato

Galleria immagini gratuita

Carrello
Per iniziare
Filter by
Servizio
Choose servise
Basic
Professional
Ecommerce Lite
Ordina per
Più recente
Più recente
Più vecchio
Migliore
Peggiore
Risultato finale di Moonfruit
Moonfruit Confronto con altri Generatori di Siti
Ti stai chiedendo in che modo Moonfruit regge il confronto con altri Website Builder? Inserisci qualsiasi altro Website Builder e ti forniremo un confronto side-by-side.