Clover Sites has established itself as a trailblazer in the church website builder niche and aims to make building and managing your church website as simple as possible. Focused exclusively on ministry websites, Clover Sites gives you an intuitive editor and attractive, pre-configured templates with sections for sermons, small groups, and much more.
Clover Sites' editor gives you all the necessary tools to make your church website stand out, but for a better all-around website (for a cheaper price) we recommend using Wix.
Features and Ease of Use
Clover Sites includes 11 fully responsive templates expertly designed to look great no matter what device your visitors are viewing your website on. Templates are pre-configured with your church in mind, with slide galleries and sections for your church media.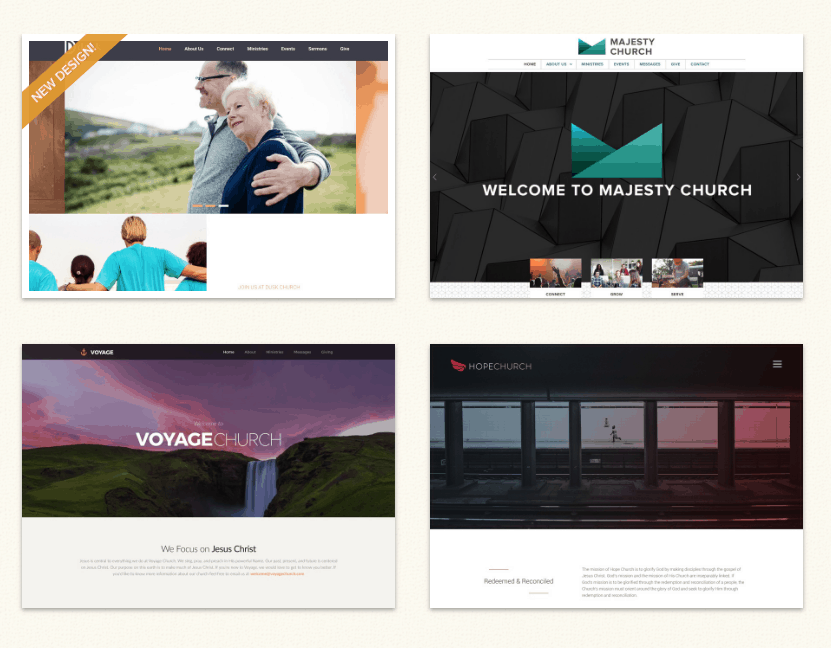 There's a fully-featured media player included that allows you to easily import sermons and videos. The media player is responsive, so it works perfectly on mobile devices and gives you the option for adding downloadable sermon notes.
Clover Sites also has tools to help you set up a podcast that you can easily share on social media. Plus, there are no limits on storage space or how many media files you can upload.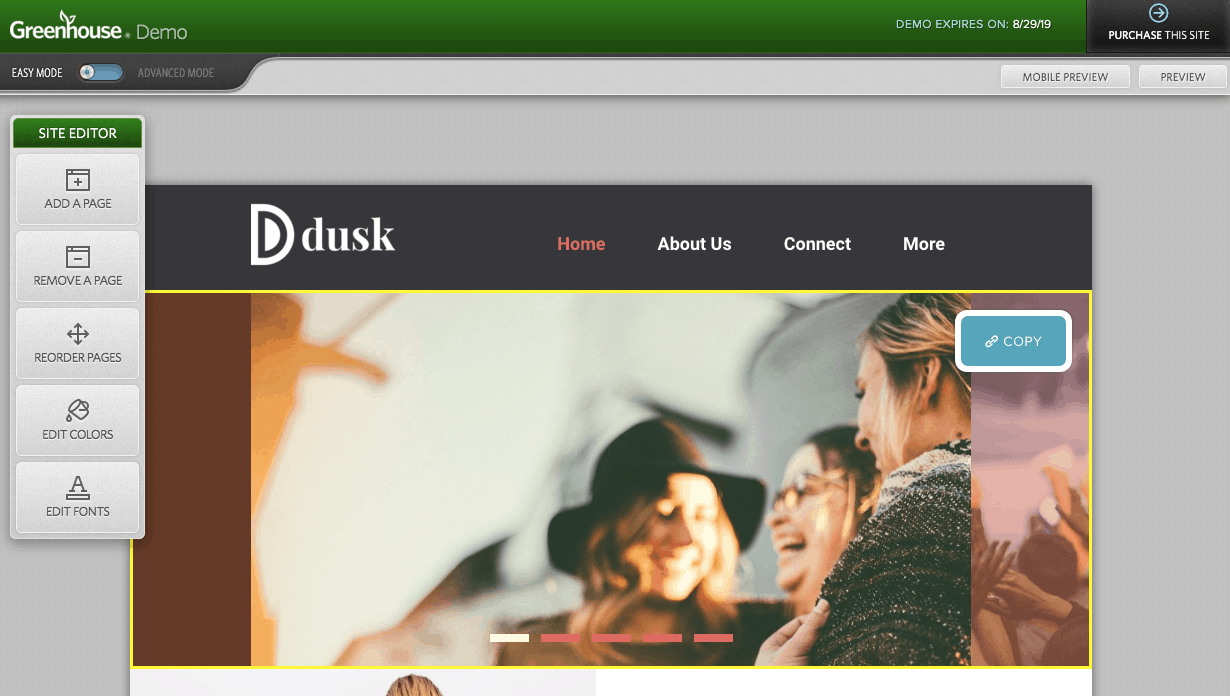 You don't need technical skills to build your church website with Clover Sites. The website builder is designed to be intuitive and easy to use so that anyone in your church can edit and manage your website. Its editor is named "Greenhouse" and offers two editing modes: easy and advanced.
In easy mode, your customization options are more limited, but you can change fonts and colors, add new webpages, and remove webpages. There's a selection of 16 pre-configured color palettes, or you can use custom colors for your own unique style.
Advanced mode enables you to move sections on your webpages and add new sections,  such as small groups, gallery, donations, events, and media. Some sections allow you to choose from different layout options, too. In advanced mode, you're also able to add custom code (e.g., CSS, HMTL, and JavaScript).
Pricing and Support
Clover Sites has just one pricing plan, removing the difficulties of choosing the best plan for you. You pay a monthly fee that includes automatic updates. There are optional extras that you can choose to add to your package, such as a media add-on that gives you access to over 90,000 media files for an additional monthly fee.
Clover Sites offers a 30-day demo, allowing you to try out the features of the builder for free. You can build your website during the demo period, but if you want to make it 'live,' you have to purchase a subscription plan.
The biggest downside with Clover Sites is that in addition to the monthly fee, there is a one-off setup and building fee of $1000. There are often offers where the one-off fee is discounted or removed,  but these offers are limited.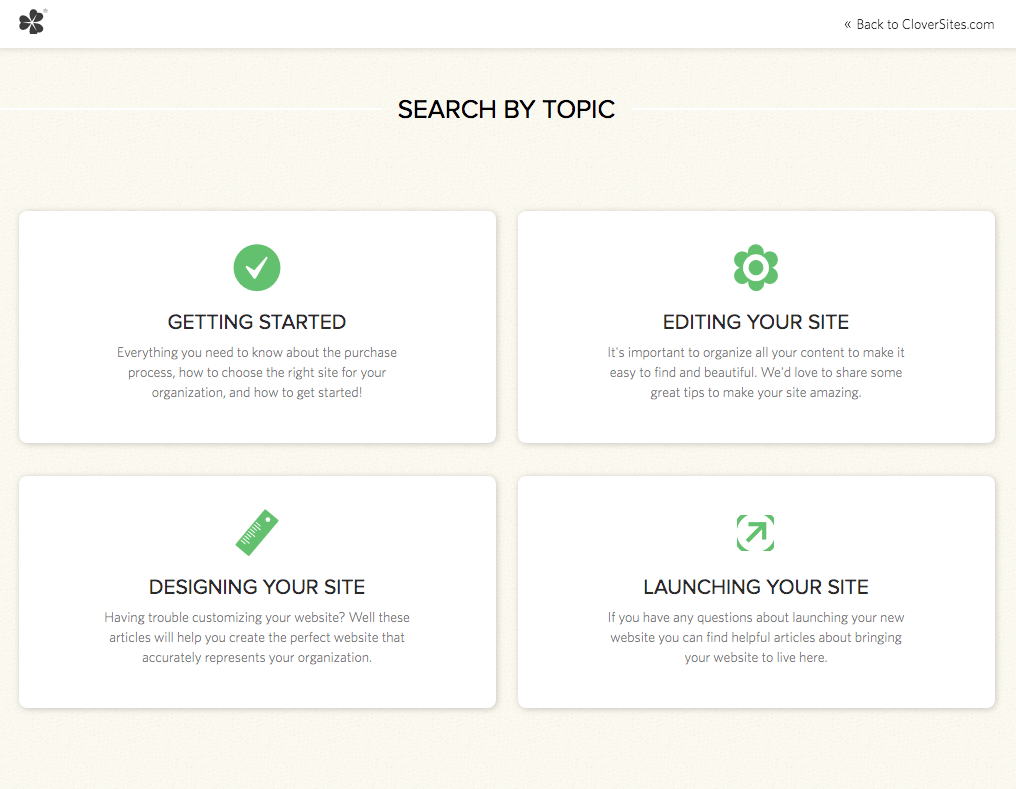 Clover Sites offers a fantastic knowledge base with articles that can assist you in getting started with your church website. They also have a helpful support team ready to address any issues you may encounter. You can reach out to their customer support via phone and email, but it's important to note that support agents are available Monday through Friday, from 9am to 6pm EST.