ZeroDedicated markets itself as a global service provider that offers satisfactory web services backed by cutting-edge technology and 24+ years of experience.
As indicated in its name, the company mainly specializes in offering dedicated server solutions distributed in multiple countries across the globe. It also provides cloud and VPS server solutions.
Features and Ease of Use
ZeroDedicated optimizes its offerings by providing cutting-edge technology to help boost the performance of your websites. With its server solutions, you can expect to find the following standard features:
Intel Xeon processors

Unlimited monthly bandwidth

Up to 512GB RAM

Drives: SSD, SATA, SAS, and HDD disks

Operating systems: Windows and Linux OS distributions
Choosing a location to host your servers can be a bit challenging as you want to choose a server location closest to your business's operations for high data transmission. For this purpose, ZeroDedicated has invested in multiple data center locations distributed worldwide. Customers can choose their ideal locations in North America, Asia, and Europe.
Depending on your hosting country, its dedicated servers are served within 15-30 minutes and offer high-performance for mission-critical services because they don't come with shared resources. In case the of hardware breakdowns, the hosting company has employed an onsite team of experts ensuring fast hardware replacement in less than six hours.
Unfortunately, ZeroDedicated has done very little to ensure the protection of its clients' website data. There are no SSL certificates and security tools such as DDoS protection, malware scanners, and antivirus systems. Also, the vendor lacks backup services, even as add-on packages.
Pricing and Support
Even though there exists a set monthly expense, the ZeroDedicated plans offer simple customization options. You will receive RAM, CPUs, and storage disks based on your chosen location. Additionally, you can adjust the quantity of IP addresses, control panels, and OS distributions, along with other resources. The pricing is denoted in euros.
Due to the nature of its hosting services, ZeroDedicated does not provide any refunds. There is also no uptime network guarantee.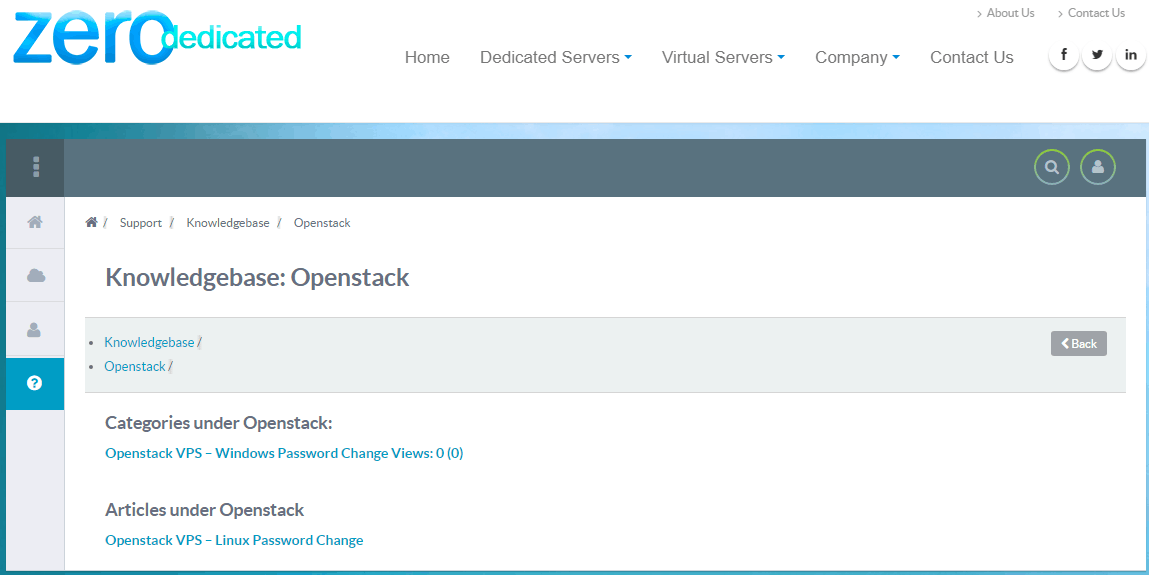 You can reach ZeroDedicated's 24/7 customer support via email, contact form, or ticketing system or by visiting its head offices during working hours in Germany.
That said, there is no telephone support or any self-support resources, such as knowledge base or FAQs, available on its website.