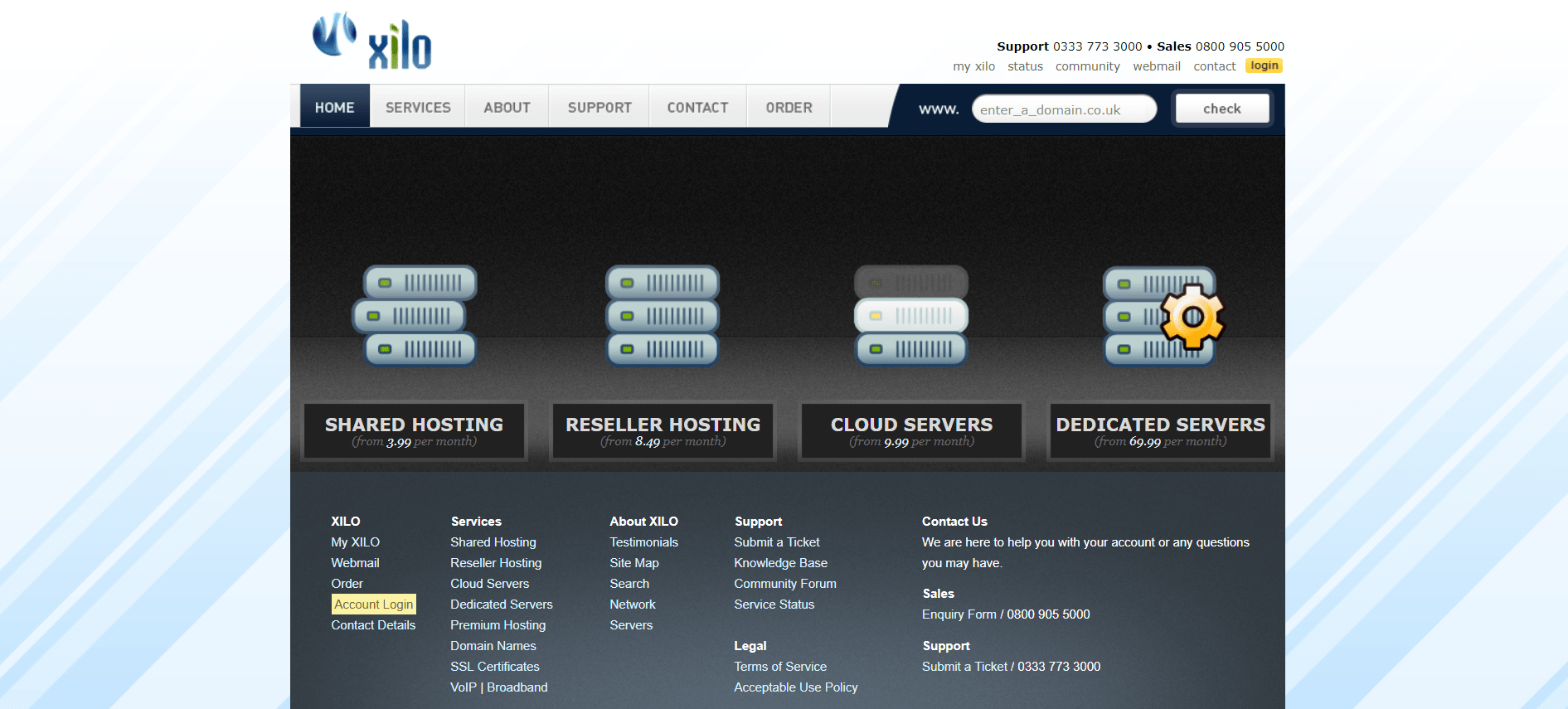 Established in 2007 in the U.K., relatively young company XILO has made a name for itself by providing
quality service and support
to customers in the U.K. and the rest of Europe.
Features and Ease of Use
XILO employs enterprise-grade servers to service its customer base, and network connectivity is provided by multiple Tier 1 providers. What this means for you is that your website will load faster, your customers will enjoy a better online experience, and your search engine ranking will be significantly improved.
The best thing about their packages is that you can host unlimited addon domains (on all but the most basic plans) with unlimited databases, email accounts, FTP accounts, and bandwidth. So you can host as many websites as you wish as long as you do not break their storage barrier.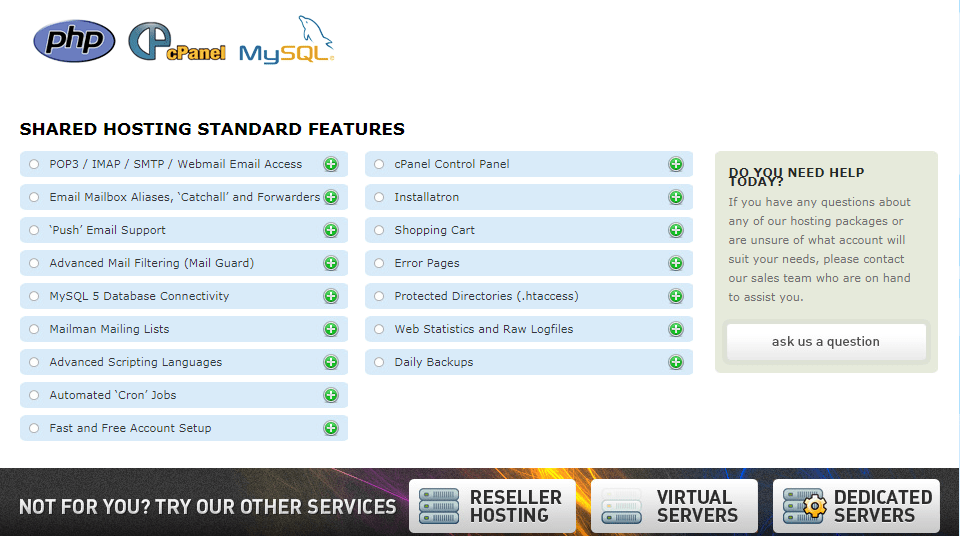 Thanks to the one-click application installer you can easily install WordPress, Joomla, and other applications and scripts. You can access this installer from the easy-to-use cPanel that comes with every account. It means you don't need any programming or technical configuration knowledge to start using WordPress or other content management systems. Just click install, and the application is ready for use.
It's all good apart from the apparent lack of any uptime guarantee.
Pricing and Support
You can choose from a total of five packages, named SH-1, SH-2, SH-5, SH-7, and SH-10. The numbers in those names represent the amount of storage in GB for each respective plan, with 10 GB being the most you can get. From SH-5 upwards you can have unlimited traffic, addon domains, databases, email accounts, parked domains, and FTP accounts. So the only real limitation is the limited storage.
You can pay for 12 or 24 months in advance, and with the SH-7 and SH-10 packages you can also pay monthly, but you'll end up paying more in the end.
Standard support is available during office hours only, and they promise to reply within the hour, which may make up for the lack of live chat. Customers can access 24/7 helpdesk support, and for those seeking immediate answers, telephone support is also available. However, if you prefer to wait a bit longer or try to troubleshoot on your own, you'll find the knowledge base to be an invaluable resource.