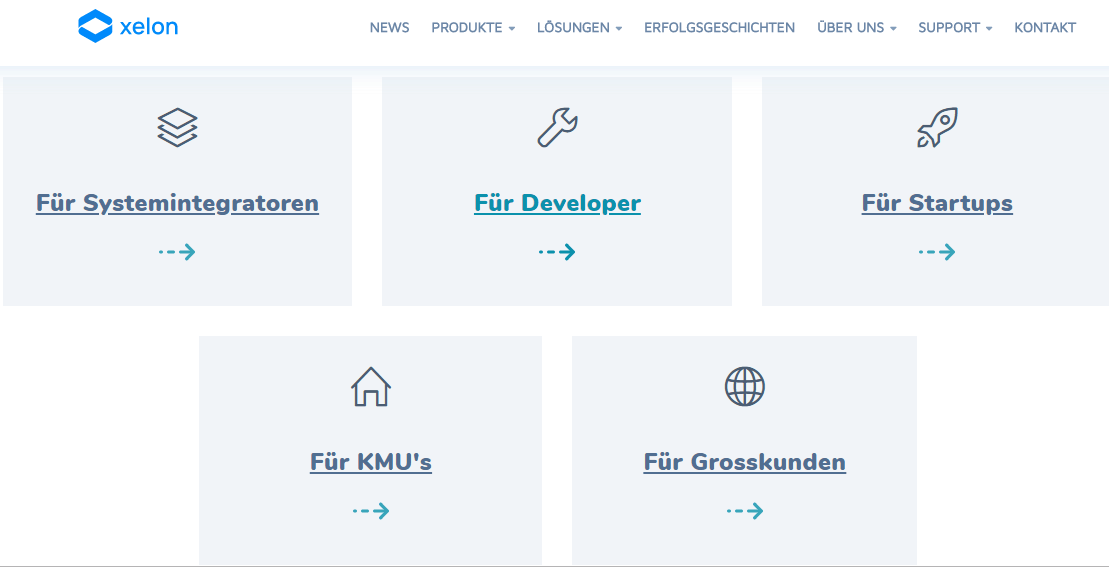 Xelon has a strong portfolio of quality hosting services in the areas of virtual, dedicated, and managed server solutions. Its head offices are located in Baar, Switzerland. The hosting company boasts of a client base of over 489 satisfied customers in about 29 countries worldwide. The Xelon website is available in two languages: English and Swiss.
Features and Ease of Use
Xelon virtual, dedicated, and managed servers incorporate the following standard features:
Load balancing 

Windows, Linux, and Docker environments

 SSD storage servers

Operation of firewall, VPN, WAF, IPS, and Co

Public IP addresses
Xelon hosting infrastructure is hosted in three locations across two cities in Switzerland. The data centers are equipped with enterprise cloud servers with clustering technology and distributed SSD storage disks, satisfying even the highest levels of demands for reliability and stability. And you can configure your Windows, Linux, and Docker containers with just a few mouse-clicks using the vendor's web-based interface that is integrated in the servers.
Xelon virtual servers take seconds to deploy and with just a few clicks, customers can build exactly their ideal hosting environments and they can expand or scale them as per their requirements. Its dedicated server environments use either HDD or SSD storage with RAID architecture and they take between one to three days to set up.
This hosting firm recommends that customers use its virtual data center services that come with excellent features. The services include storage replication where your data is replicated across three storage nodes, secure connections via VPN or Layer 3 links, offsite replication of your cloud in a different location, and a platform to help users manage their templates and scripts.
Although Xelon does not perform backup services for its client's website data, it has made an effort to provide both onsite and offsite backup space. With these backup storage systems, customers can easily create backups of their websites for the protection of their data in the event of a disaster.
Pricing and Support
Xelon server solutions do not include a price tag and you would likely need to contact them for a quote. That said, its virtual data center (VDC) adopts a pay-as-you-go pricing model where payments are made every hour.
With that in mind, the solutions don't come with a refund policy or free trial period. All the same, its dedicated servers come with a 99.9% network availability.
With Xelon, customers can choose between its standard 8:00 AM to 5:00 PM telephone or email support or its extended support with up to 24/7 customer support. Users can also send a ticket or contact the vendor's technical support staff through a contact form. That said, the vendor does not have live chat support.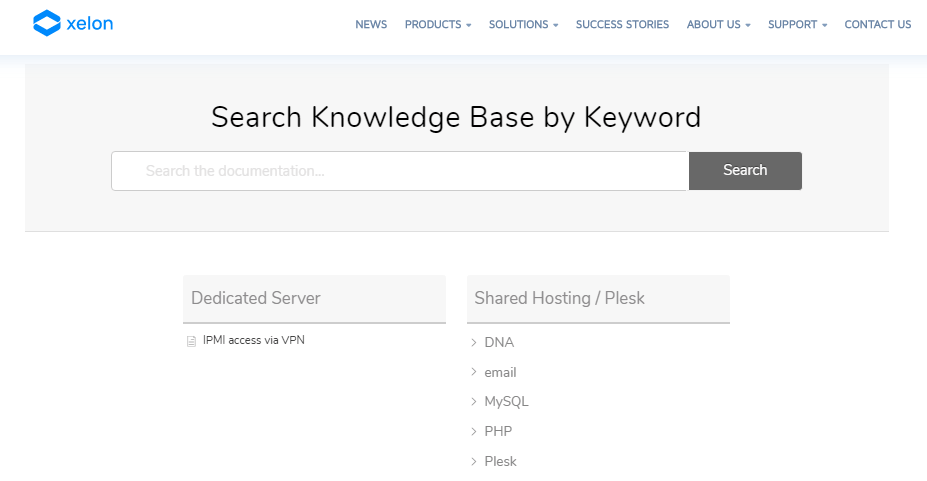 Xelon has about 20 tutorials and articles in its knowledge base.