To compare the best web hosts, we hosted the same WordPress website on each one and tested performance, customer service, and value for money. Check out the results here.
X5 Servers is an internet service provider that focuses on the provisioning of an array of web hosting solutions, including VPS and cloud servers, shared web hosting, reseller hosting, and domain name registration services. The vendor has a significant presence in various countries including Venezuela, Mexico, Peru, and Panama. The X5 Servers website is available in Spanish.
Features and Ease of Use
The standard features you are likely to find in X5 Servers include:
WHM cPanel
Linux operating system
MySQL databases
Domains, subdomains
Unlimited bandwidth
Mailboxes
Softaculous installer
X5 Servers uses top-notch infrastructure for its hosting packages, with hardware from leading manufacturers, including Intel and Supermicro, among others. It also uses SSD disks in its hosting solutions for quick and improved performance of its clients' websites.
Its shared hosting packages includes eight plans. In its basic plan, the hosting provider offers 5GB disk space, two hosted domains, five subdomains, five MySQL databases, and 10 mailboxes. Its advanced shared hosting plan includes an array of unlimited features such as unlimited disk space, unlimited bandwidth, unlimited domains, unlimited subdomains, and MySQL databases.
X5 Servers customers have access to an array of operating systems availed by the firm. They can opt to use Linux OS, Debian OS, or even Ubuntu OS. The firm offers backups services too. In addition, all its shared hosting plans include an SSL certificate.
To save on the cost of infrastructure purchase and maintenance, X5 Servers offers cloud VPS servers where users pay for the hardware as opposed to directly acquiring it. The infrastructure allows scalability and can be customized as per the customer's needs and requirements.
It provides a robust cloud hosting infrastructure with no weak points since data is stored in the cloud. It also allows users to decentralize their administrative tasks, leaving them with more time to focus on other tasks.
X5 Servers deploys powerful Intel Xeon processors and CPU Core for its DDoS protected VPS servers. It also offers reseller hosting solutions operated by WHM, cPanel, and WHMCS billing system.
Although the X5 Servers website is well organized and easy to navigate, it offers little information about its various hosting solutions, making it a little harder to make a well-informed decision about its offers.
Pricing and Support
X5 Servers offers reasonably priced hosting packages with flexible billing cycles. You can choose monthly subscriptions, and the prices are listed in euros, including 19% VAT.
It does not offer a money-back guarantee or any other refund policy, but does provide a network uptime guarantee of 99%.
You can get in touch with the X5 Servers customer support team 24/7 through its live chat, telephone, ticketing system, and email support.
In my experience, the vendor delayed responding to my messages via its live chat. When I was finally connected to a support rep, the language barrier was immediately apparent. I struggled to understand the rep and it was clear that she was struggling to understand me too.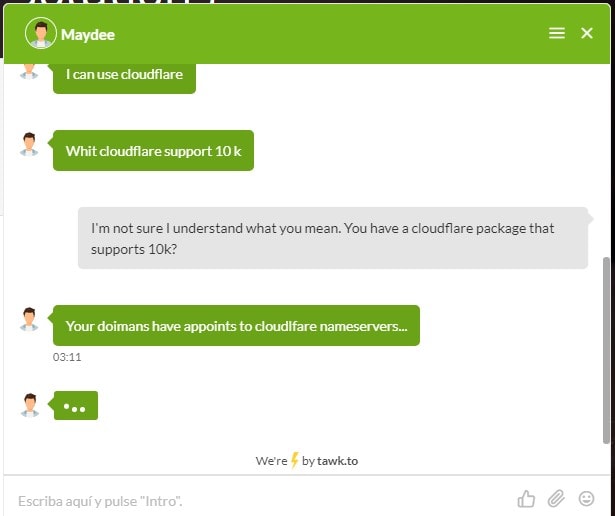 The live chat then disappeared in the middle of our conversation, so I decided to get more information from the vendor by opening a support ticket. The vendor responded fairly quickly to this ticket; I got a response in under 24 hours.

Unfortunately, the vendor's knowledge base has only three tutorials.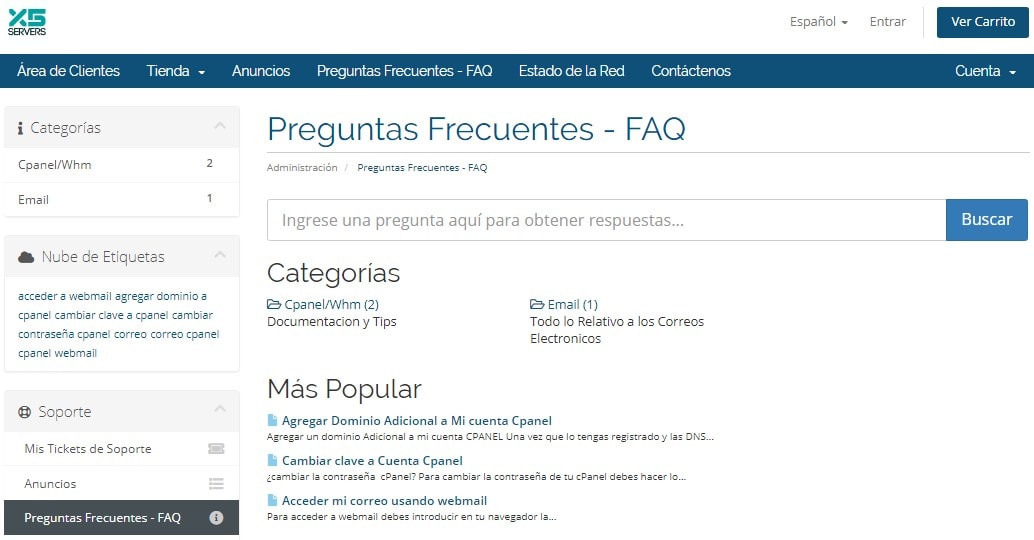 How much does X5 Servers cost?
X5 Servers offers plans from $2 to $25. The price depends on which type of hosting plan you choose. You can see the updated pricing table (updated weekly) below.

Which X5 Servers plan should I get?
My recommendation is to start with a cheaper plan. You can always upgrade later on. X5 Servers can help you with the migration to a more expensive plan. The increase in visitors many times takes longer than expected and you shouldn't pay a lot of money until the need arises. Of course, your needs may vary, and you can consult with a hosting expert from X5 Servers here.

How good is X5 Servers's customer support?
X5 Servers is not ranked as one of our top web hosts. But that can also be a result of X5 Servers being a small, under the radar, hosting provider. There are advantages to a small hosting company – as a customer, you are more important to them. You can also check out our comparison of the most popular web hosting services here.