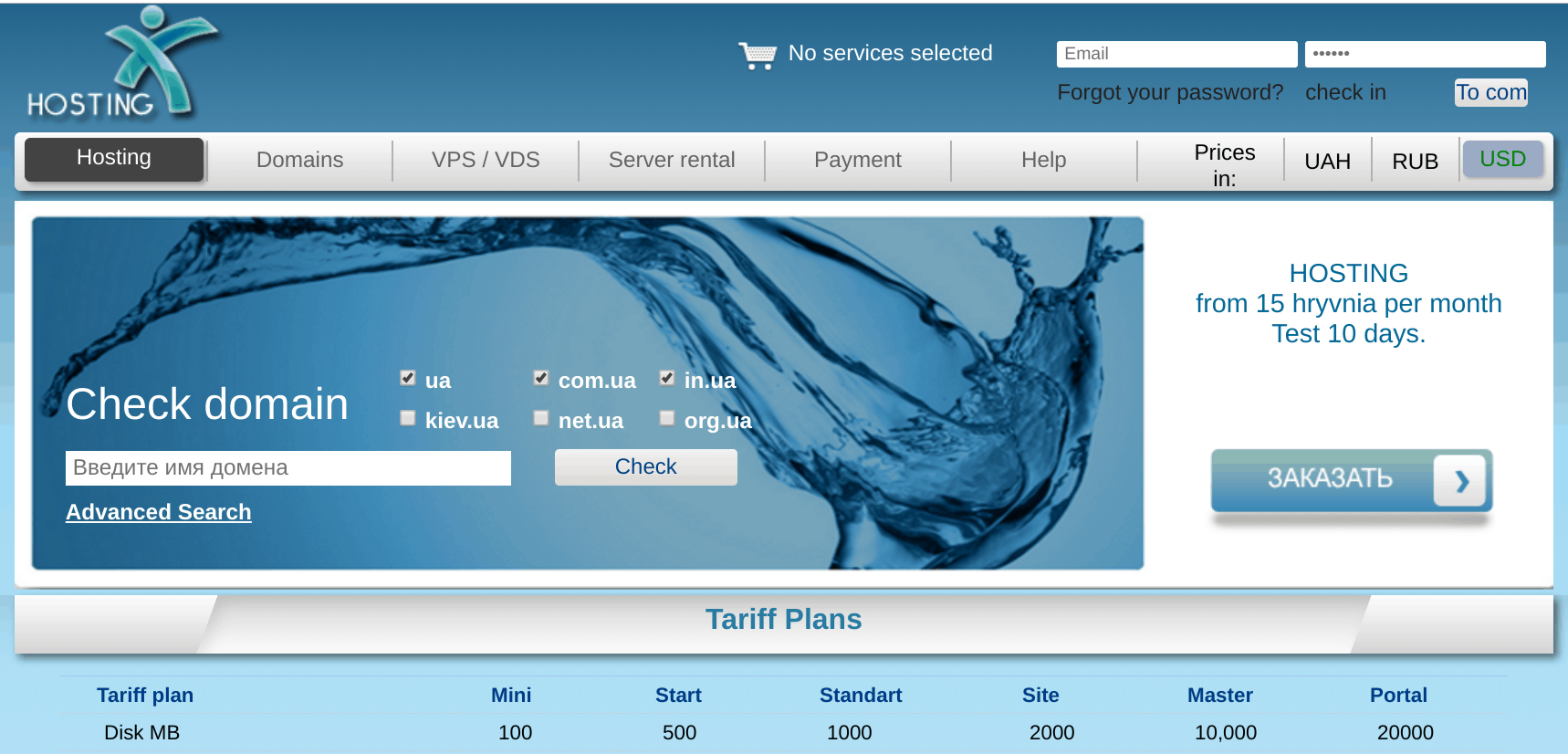 To compare the best web hosts, we hosted the same WordPress website on each one and tested performance, customer service, and value for money.
Check out the results here.
Ukrainian hosting provider X-Hosting deals in domains, web hosting, VPS/VDS, and dedicated servers. It also offers website audits and SEO services to customers who want to promote their online presence. X-Hosting's website is in Russian.
Features and Ease of Use
Since X-Hosting's VPS/VDS solutions are managed via the ISPManager Lite control panel, and since its website says nothing to the contrary, I have to assume that the same control panel is offered to shared hosting customers. I can tell you with more certainty that shared hosting customers benefit from these features:
Unmetered web traffic
RoundCube webmail with POP3/IMAP4/SMTP
Own DNS server
MySQL databases
Cron jobs
FTP accounts
It's great to know that X-Hosting offers support for scripting and programming tools like CGI, multiple versions of PHP, and phpMyAdmin. You have the option to secure your site with SSL and easily upload files using FTP. However, please note that root access via SSH is not available.
If shared hosting isn't sufficient for your needs, you can order a pre-configured VPS/VDS with HDD or SSD storage, or you can customize a VPS with up to 8 CPU cores, 8 GB of RAM, and 100 GB of storage. The sliding calculator shows you how much you will pay for the resources you pick.
You can get a dedicated server for your more demanding web projects. As soon as you have paid, the technical specialists will set up your server with your preferred operating system (CentOS, Debian, or Ubuntu) and all the essential apps you'll need. Once set up, you'll get full access to your server.
As added value for this review, I monitored the X-Hosting.com.ua website for 13 hours from eight regions to check that it was available throughout. Therefore, I'm quite confident that my websites (and yours) will be accessible around the clock: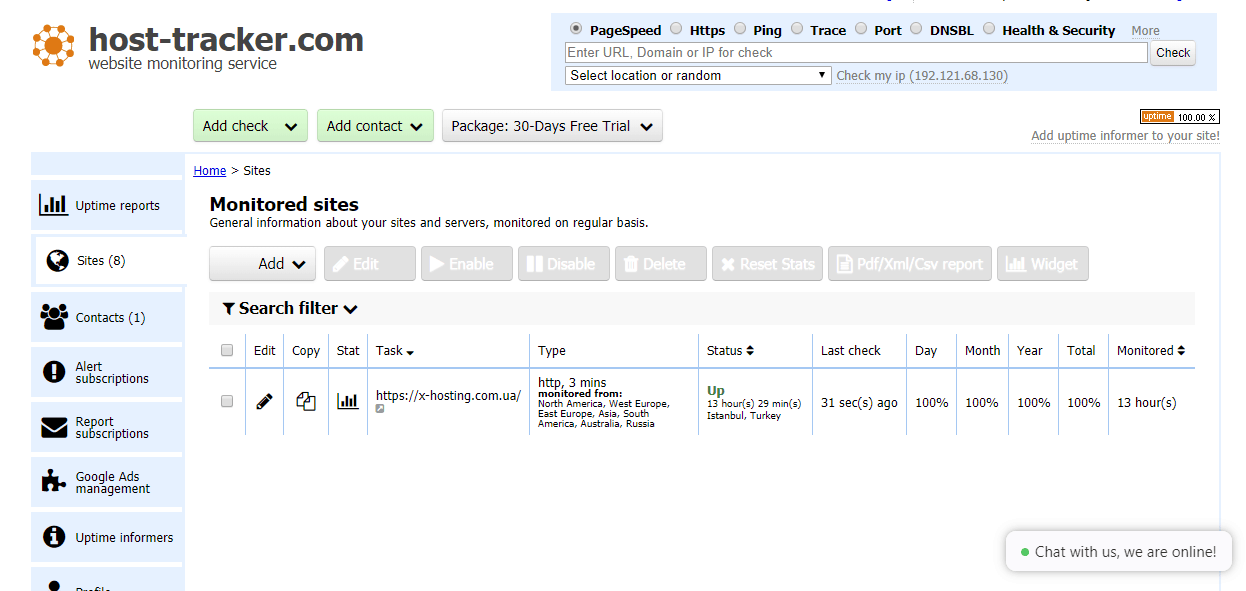 Pricing and Support
Like many other hosting providers, X-Hosting's multiple hosting packages with different tariffs could leave you a little dazed and confused about which package to choose. I suggest you start at the bottom and scale up to unlock more disk storage as your needs increase.
More than 15 payment methods are accepted, and billing cycles range from one month to one year. If you're unsure about signing up, you can test-drive the web hosting for ten days or test-drive a VPS/VDS/dedicated server for seven days. Request a trial by sending a verified email along with your mobile number.
Unusually for a server provider, you can request a refund within seven days for any VPS, VDS, or dedicated server. Just send an email or submit a ticket with your reason for requesting the refund.
When you submit a query via the company's contact form (on the help page), a ticket will be created for your case. My test ticket received an automated response in Russian, but no follow-up: