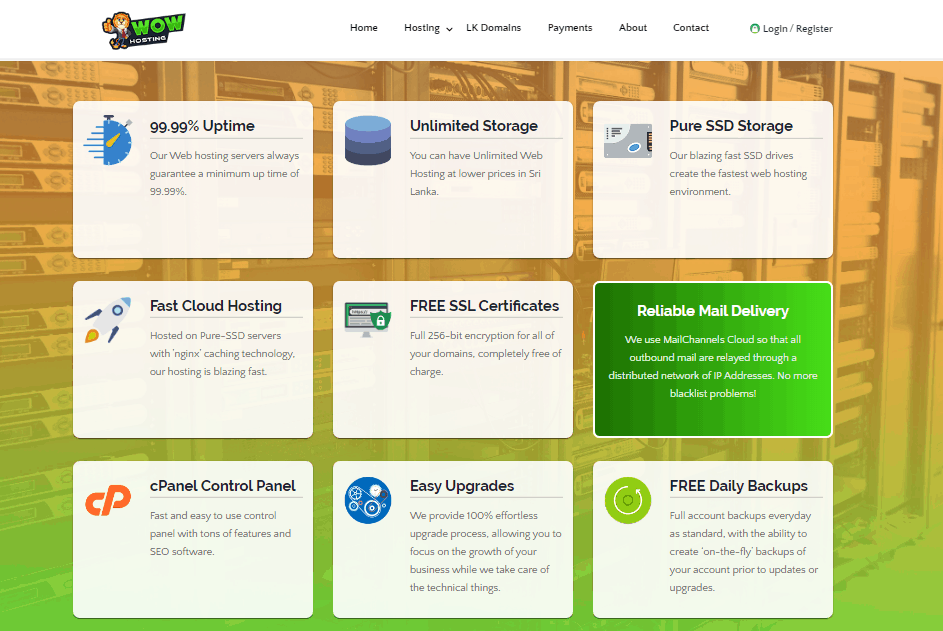 WOW Hosting was started with a very noble cause; to provide everyone with excellent services at the lowest prices in Sri Lanka. And well, not just in Sri Lanka, but its hosting services are among the cheapest even at the international level.
Its green-themed website sells shared web hosting, domain name registration services, and SSL certificates. Elastic cloud hosting, VPS, and dedicated servers are also listed on the website, though not yet available, but the vendor pledges to start offering them very soon.
Features and Ease of Use
The WOW Hosting plans are powered by the user-friendly cPanel control panel equipped with tons of SEO tools and features providing you with the necessary platform for online success. Also, its web hosting solutions include the following standard features:
Unlimited email accounts
Unlimited MySQL databases
Phone, chat, ticket support
Unlimited SSD disk storage
Free SSL certificates
The five WOW Hosting shared web packages L.Starter, L.Personal, L.Premium. L. High, and L.Maximum are distinguished by increasing resources. And whether you want to upgrade from one package to the next, the hosting provider has created a 100% effortless upgrade process, where it does all the heavy-lifting so that you can focus on the growth of your business.
WOW Hosting hardware infrastructure is hosted in U.S. locations and all of its hosting services are run using Intel Xeon processor E5 family and ultrafast SSD-based servers in RAID-10 disk array configuration. This not only provides blazing fast page loading speeds of your website but also ensures maximum protection against hardware failure.
As standard, users get free daily account backups, designed with the ability to create "on-the-fly" backups of your account in the event of any updates and upgrades.
Pricing and Support
As alluded to earlier, WOW Hosting web hosting services are quite cheap, which seems to align with its mission to provide hosting services at the lowest cost. However, the plans come with long-term contracts requiring customers to subscribe to one year or longer payment options.
Prices are listed in Sri Lankan rupees, but users can also change the currency to U.S. dollars during checkout.
If you do cancel your services within the first 30 days of hosting, you'll receive a full refund of the price paid for the service. This refund policy, however, is limited to once per customer. Clients also get a 99.99% uptime guarantee with all accounts.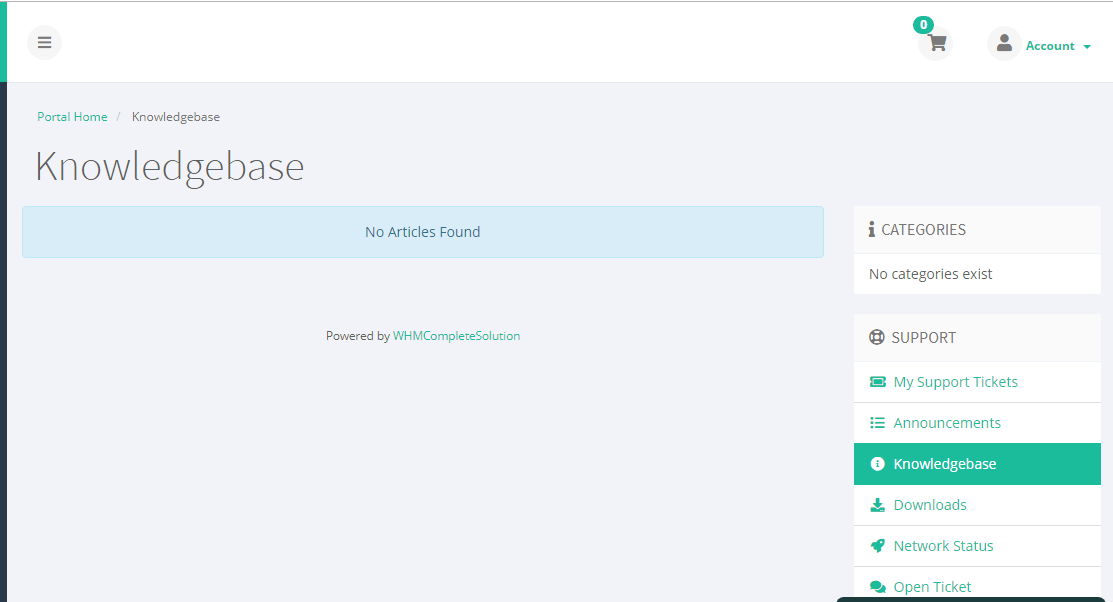 This vendor's support desk welcomes customer contact through telephone, email, contact form, or live chat. You can reach out to our support center during business hours, which are primarily from 8:00 AM to 11:00 PM local time. Feel free to use any of these convenient communication channels to get in touch with us; we're here to assist you.
There's a "news and announcements" section on its E-commerce cart, but its knowledge base is empty.