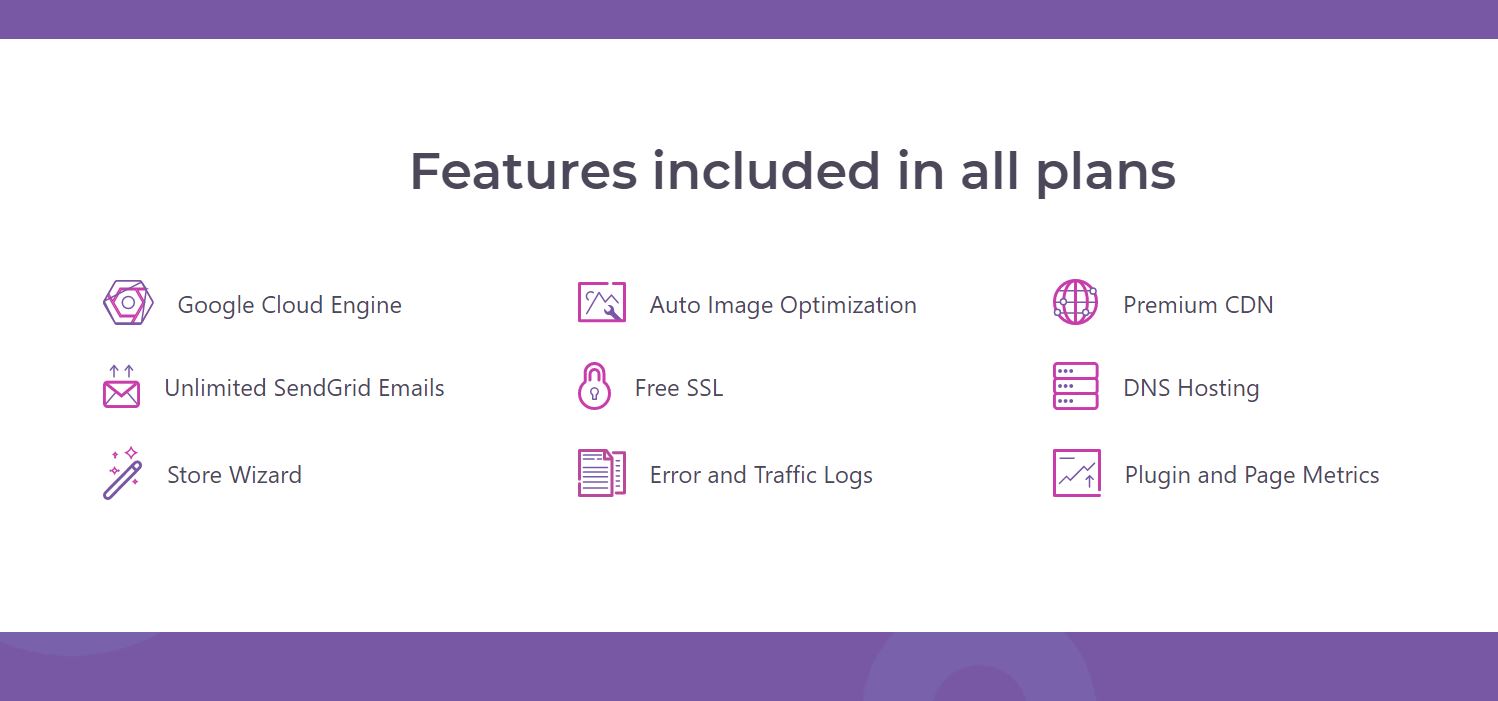 Owned by Niteo, WooCart specializes in managed WooCommerce hosting through dedicated servers. It is based in Liechtenstein and was officially in operations in 2019. However, Niteo was founded in 2007, which means the owners of WooCart have more than 13 years of experience in the field.
The WooCart website has a simple, yet professional design, and is highly informative. It is only available in English, and all prices are in U.S. dollars.
You can check out our top web hosting comparison to see which host would fit your needs best.
Features and Ease of Use
WooCart has eight different plans – Cart, Shop, Market, Mall, Supermall, Enterprise 1, Enterprise 2, and Enterprise 3. The plans mainly vary in storage and the maximum number of allowed visitors. Other than that, all plans share the following features:
SSD storage
99.9% uptime guarantee
Free premium CDN
WooCart Dashboard (custom control panel)
Daily backups
Store Wizard (user-friendly online store builder)
Free SSL certificates
You won't need an advanced developer to build your online store with WooCart. All of WooCart's plans come with Store Wizard, a user-friendly online store builder. You can create your online store in three simple steps using Store Wizard, even if you don't have a technical background.
The WooCart dashboard is WooCart's custom control panel. It has a user-friendly management interface where you can easily manage all aspects of your online store. You can also view detailed and up-to-date statistics about your website's traffic and your monthly sales.
When updating your store or making any changes, WooCart creates a clone of your store (known as a staging environment). Orders are saved to the staging environment while your site is down, ensuring no orders are lost while you update your website.
Pricing and Support
WooCart's prices are slightly higher than other dedicated server hosting providers. However, WooCart isn't a traditional dedicated server host.
It shows all prices on a monthly basis and comes with a 7-day free trial. WooCart also offers a 30-day money-back guarantee.
Even though WooCart's website is informative, its knowledgebase is limited in the topics it covers.
You can contact customer support via tickets, email, and live chat, but the live chat is rarely available. Since the knowledgebase is limited, I had several questions to answer, so I sent an email and submitted a ticket. Within an hour, I received a reply with all the answers to my questions, which I found quite reliable.