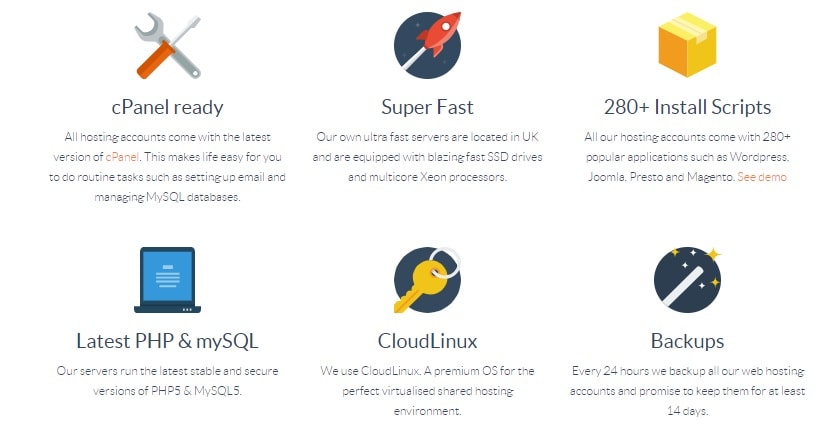 Whizz Hosting offers standard shared hosting services with cPanel and domain registration services to mostly U.K. customers. It operates robust servers which run on CloudLinux and are connected to SSD storage. Customer support is via telephone and email.
Feature and Ease of Use
With servers in the U.K., Whizz Hosting brings individuals, organizations, and businesses closer to their customers or audiences. Some of the key hosting features include:
Domain registration/transfers
DNS management
Multicore Intel Xeon Servers
SSD disk storage
280+ popular applications
Latest PHP & MySQL
Web-based file manager
Host multiple websites
Email accounts
Whizz Hosting uses CloudLinux, a premium OS ideal for creating a secure virtual shared hosting environment. Servers are powered by multi core Xeon processors and connected to fast SSD drives. Though there's no mention of an uptime guarantee, I would bet they're fast and stable, based on the infrastructure alone.
Each shared hosting account comes with the latest version of cPanel. Under the panel, you'll find the Softaculous one-click installer which carries over 100+ open source scripts including Joomla, WordPress, PrestaShop, and phpBB among others. Simple and user-friendly, the panel lets you set up emails, databases, FTP accounts, and more.
Before I move to a new hosting service, I typically look at how it handles customer data and whether it backs up websites. Whizz Hosting carries out backups every 24 hours and data is stored for a period of 14 days. You shouldn't worry about accidental loss of website files, emails, or databases as it offers an easy restoration option.
I found it a bit misleading for Whizz Hosting to have a "See Demo" option when the cPanel demo access is disabled. Nonetheless, I had an easy time navigating the website. It took me roughly 10 minutes to look at the site's features and to compare its hosting packages. Being mobile responsive, the website is accessible on PC, tablet, and smartphones.
Pricing and support
With a range of cheap hosting plans, Whizz Hosting gives its customers options that suit their needs and budget. Its starter package (Mini) can host just one website while Midi, the intermediate package, can host roughly five. If you need more storage or bandwidth for your websites and emails, you may want to consider the large package. All three plans include free DNS management and ID protection.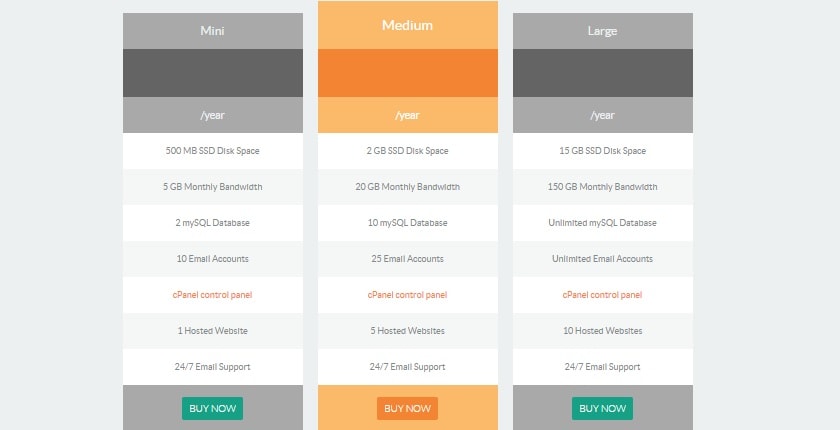 Whizz Hosting seems to be rather close mouthed when it comes to sharing info. There's no mention of uptime, refund, cancellation, or trials. Unless the owners are not straightforward, I fail to understand why they would omit such key information from the website.
I was curious about the timeframe for a website transfer, so I decided to email the support team. I expected a response within 24 hours, but it took them 48 hours to get back to me. I think they should improve their email response time, as it can be frustrating for customers who are in need of assistance. If you require urgent help, it's best to call the tech support team.