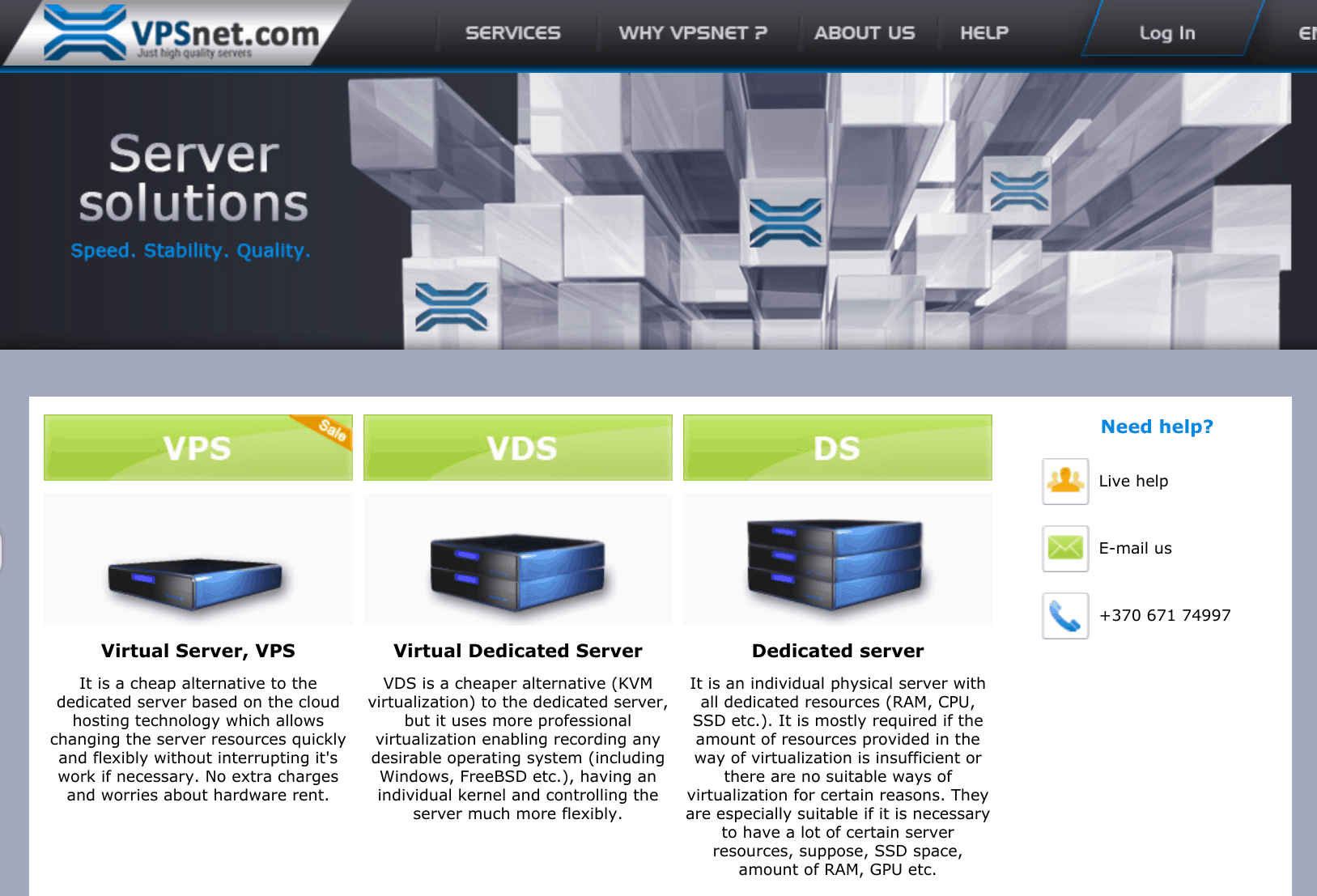 To compare the best web hosts, we hosted the same WordPress website on each one and tested performance, customer service, and value for money.
Check out the results here.
UAB "Esnet" (trading as VPSnet) was founded in 2007 to offer flexible hosting solutions at competitive prices. Its long-term experience in the dedicated/VPS market, and its constant push to innovate, make it an attractive proposition for customers who're looking for a progressive hosting service.
This firm's website can be switched between the English and Lithuanian languages.
Features and Ease of Use
Unlike some small hosting service providers, whose servers are colocated, this firm owns and operates its own premium hosting equipment at a private facility in Lithuania. Therefore, speed, stability, and quality are the three words that define VPSnet's load-balanced server solutions that use SSD storage for faster performance.
Some of the key VPS and rental server features are:
Full root access
Unlimited traffic
Various Linux distributions
Cloud-based servers
Complete control over resources
32 and 64-bit architecture
24/7 server monitoring
Remote server management
Premium network
Ability to connect extra hardware
If shared hosting isn't sufficient for you, but a dedicated server is too expensive, then a cloud-based VPS could be exactly the intermediary solution you need. Not so different from the VPS are the virtual dedicated servers that support KVM virtualization and are cheaper than (dedicated) rental servers. You get more flexibility to install an operating system of your choice (e.g., FreeBSD, CentOS, or Debian) and whatever additional software you want.
VPS setup is free, and activation is fast, but rentals take up to 24 hours to go live. The easy-to-use control panel that lets you manage your resources, including performing regular backups.
Pricing and Support
When you order a VPS, VDS, or a dedicated server, you can pay with one of the 10+ supported payment methods. It's cheaper to sign up for a year than to renew monthly, and your commitment risk is mitigated by the 30-day money-back guarantee that should get you out if you change your mind within the first month.
You can easily access technical support by making a phone call, and they will respond to your email within 24 hours. However, many people, including myself, prefer live chat because it provides immediate assistance and also provides a written record of the conversation: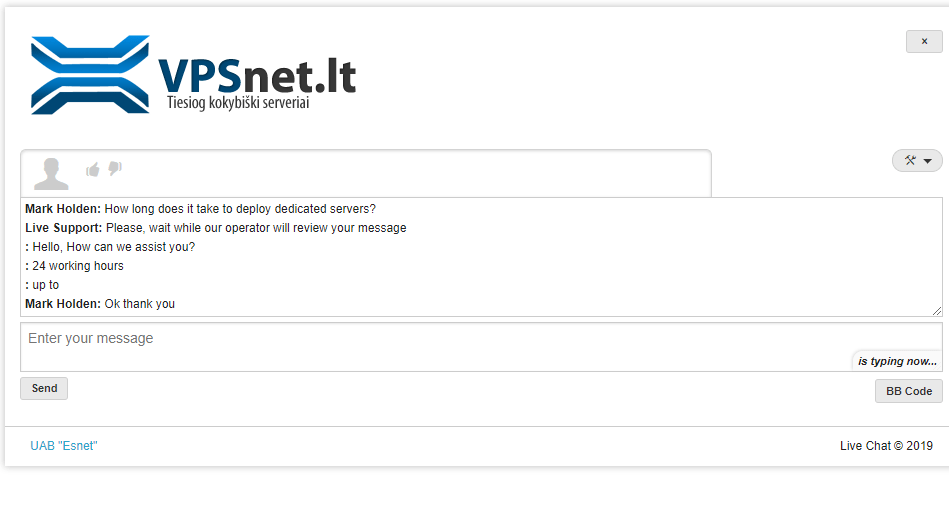 Self-support resources are disappointing since the FAQ page contains only two entries.
How much does VPSnet cost?
VPSnet offers multiple plans priced highest to lowest. The price depends on which type of hosting plan you choose. You can see the updated pricing table (updated weekly) below.

Which VPSnet plan should I get?
My recommendation is to start with a cheaper plan. You can always upgrade later on. VPSnet can help you with the migration to a more expensive plan. The increase in visitors many times takes longer than expected and you shouldn't pay a lot of money until the need arises. Of course, your needs may vary, and you can consult with a hosting expert from VPSnet here.

How good is VPSnet's customer support?
VPSnet is not ranked as one of our top web hosts. But that can also be a result of VPSnet being a small, under the radar, hosting provider. There are advantages to a small hosting company – as a customer, you are more important to them. You can also check out our comparison of the most popular web hosting services here.