To compare the best web hosts, we hosted the same WordPress website on each one and tested performance, customer service, and value for money.
Check out the results here.
VPS.AG is a virtual private server-as-a-service provider that forms part of the BelCloud Hosting Corporation with more than 10 years experience in the industry. Currently, their main offices and contact address are located in Seychelles. They have a data center located in Sofia, Bulgaria because of the country's strategic location among many of the Tier 1 internet backbone networks.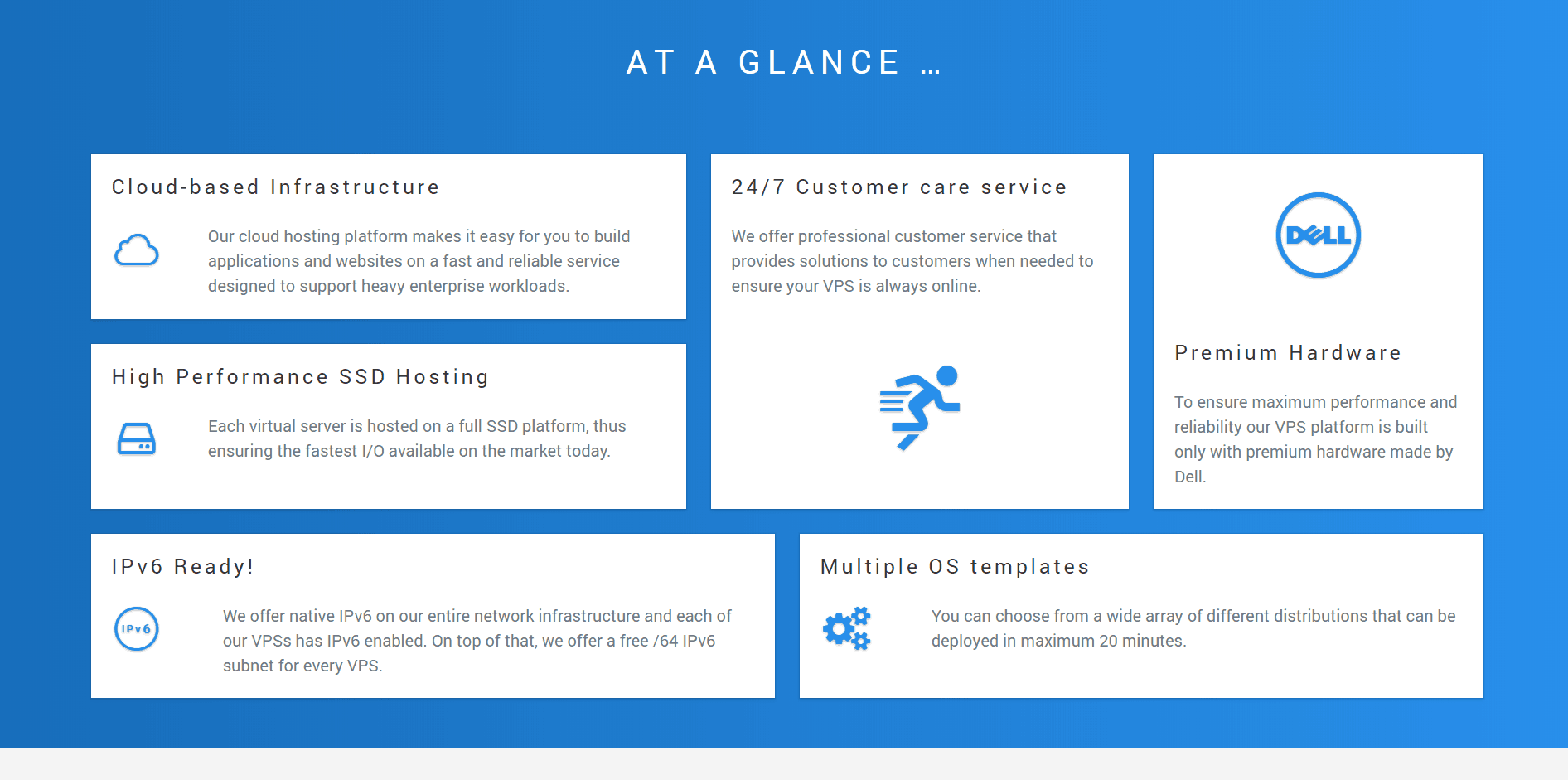 Features and Ease of Use
Although they don't really provide any "standout" features, VPS.AG does offer most of the things people looking for VPS hosting expect:
24/7 server monitoring
Choice of operating systems
Site backup with 7-day access
Use a control panel to manage your hosting (mostly cPanel)
The following features also ensure that you have a good experience using their VPS products:
Instant Setup: AG promises that spinning up a server will take a maximum of 20 minutes, but in reality, it's much shorter.
Custom Control Panel: They have developed, and distribute their own control panel with all hosting products.
Fast OS Reload: At any time, you can reinstall or install a new OS on your machine within a matter of minutes to minimize downtime.
VPS.AG provides one of the best signup processes in terms of configuring your VPS hosting solution. On other sites, it can often be complex and confusing, but the interface and process are very intuitive and straightforward with VPS.AG. They also provide a very solid control panel which provides powerful tools to manage your machine and operating system.
Pricing and Support
VPS.AG provides four standard VPS server configurations which you can then customize by changing the billing cycle, operating system, CPU, RAM, disk space, and bandwidth as well as opting in or out of backups. Prices start off relatively affordable, but it can soon get expensive to build a high-end server. They offer a three-day money back guarantee to first-time purchasers and require three days notice of cancellation on all plans. Machines can be upgraded but not downgraded. The standard options come with 3TB bandwidth:
Light KVM: 1 CPU core, 2 GB RAM, 20 GB disk space.
KVM: 2 CPU core, 4 GB RAM, 50 GB disk space.
Windows VPS: 2 CPU core, 2 GB RAM, 50 GB disk space.
cPanel VPS: 4 CPU core, 4 GB RAM, 50 GB disk space, and a cPanel license.
They accept multiple payment methods, such as PayPal, BitCoin, major debit/credit cards, and PaySafeCard.
VPS.AG offers email/ticket and phone support on a 24/7 basis. They almost always respond quickly to requests. In fact, they guarantee a response time of 20 minutes and a 100% overall resolution guarantee. On top of this, they monitor all their servers 24/7 to avoid issues in the first place, which seems to be effective as they have very little downtime or performance issues.
How much does VPS.ag cost?
VPS.ag offers multiple plans priced highest to lowest. The price depends on which type of hosting plan you choose. You can see the updated pricing table (updated weekly) below.

Which VPS.ag plan should I get?
My recommendation is to start with a cheaper plan. You can always upgrade later on. VPS.ag can help you with the migration to a more expensive plan. The increase in visitors many times takes longer than expected and you shouldn't pay a lot of money until the need arises. Of course, your needs may vary, and you can consult with a hosting expert from VPS.ag here.

How good is VPS.ag's customer support?
VPS.ag is not ranked as one of our top web hosts. But that can also be a result of VPS.ag being a small, under the radar, hosting provider. There are advantages to a small hosting company – as a customer, you are more important to them. You can also check out our comparison of the most popular web hosting services here.