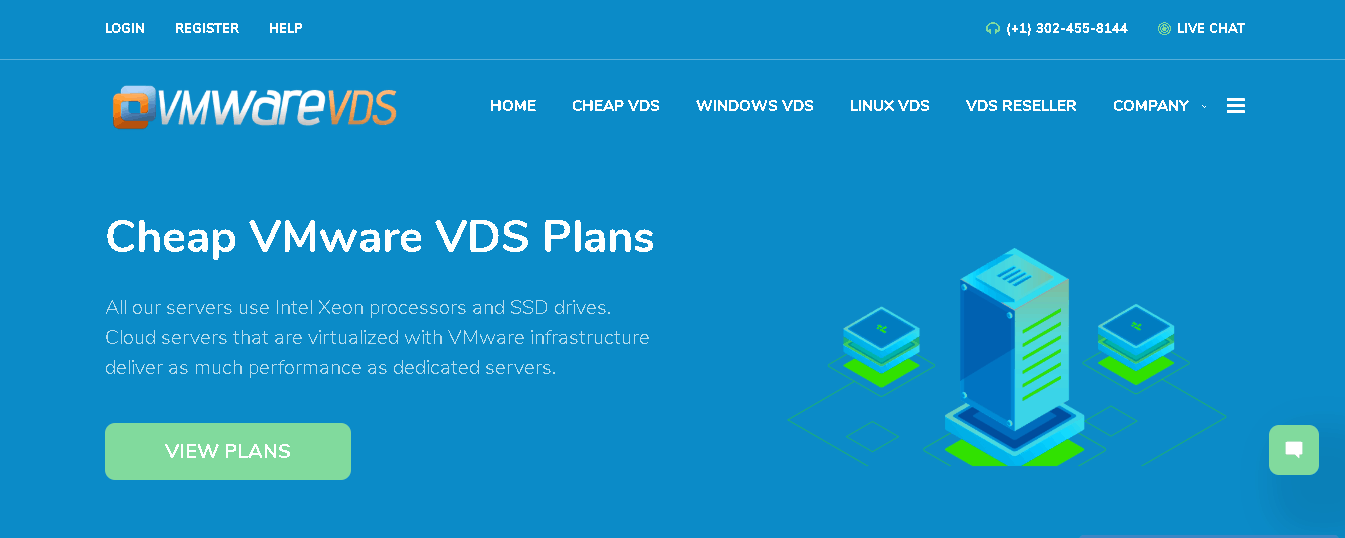 VMware VDS is a medium-sized company that has been offering data center services as well as server solutions for over 25 years now. It aims to provide high-quality services at the best price possible. Today, the company has powered a lot of businesses with its infrastructure in America, Europe, and Asia. Its offerings include cheap VDS, reseller VPS, and both Linux and Windows VDS.
Features and Ease of Use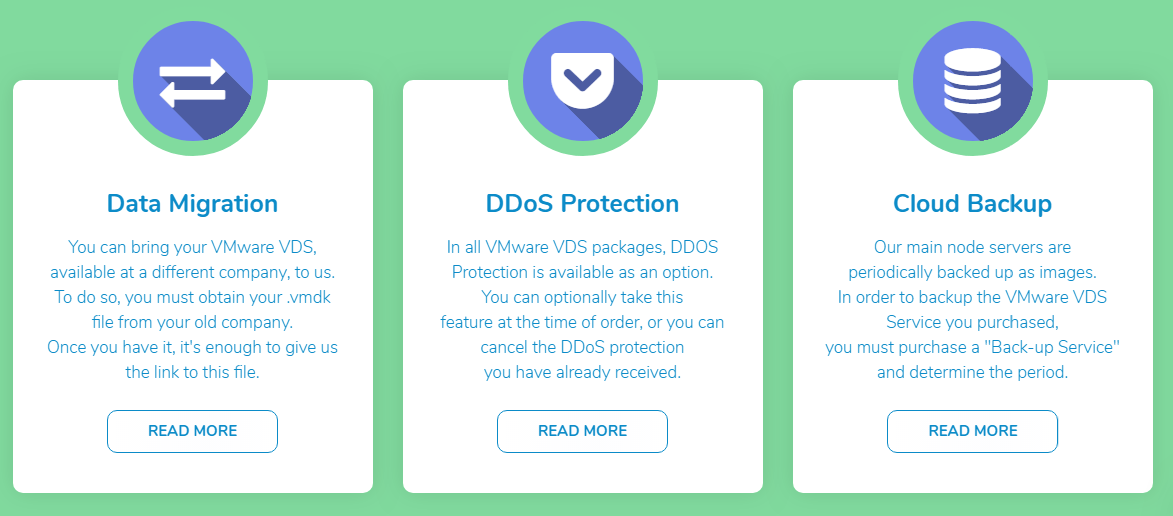 During checkout, users can choose from a variety of control panels to help them set up and manage their VPS servers: cPanel, Plesk, and WHM control panel. The vendor's server solutions incorporate the following standard features:
SSD disk storage

Up to 2TB monthly bandwidth

IP addresses

Both Linux and Windows OS distributions
VMware VDS's data center facilities could be most ideal for hosting customers with high demand for cloud resources. They come with DDoS protection as well as cloud backup services ensuring your server nodes are backed up periodically, so as to keep your data safe and secure. However, the vendor does not include SSL certificates on its solutions, even as add-ons.
Its servers use Intel Xeon processors as well as ultra-fast SSD disk storage systems to ensure it offers premium and super-fast hosting services. And since the hosting provider does not offer dedicated servers, it has equipped its cloud servers with VMware infrastructure to deliver as much performance as dedicated servers.
The VMware VDS hardware infrastructure is hosted in several locations across the globe: America, Asia, and Europe. The vendor also insists that its data center facilities are manned 24/7 to make sure they run smoothly and that you don't have to worry about any hardware failures.
Pricing and Support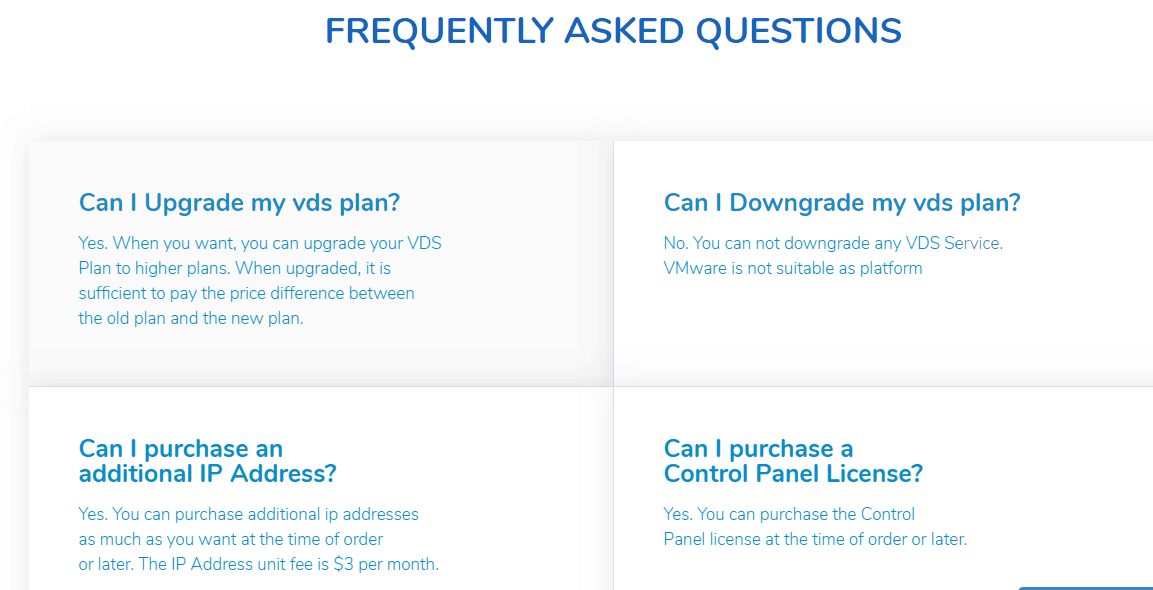 VMware VDS server solutions seem cheap, and you get to configure your resources as you wish. The hosting services come with flexible monthly and annual billing cycles, and their quotes are listed in U.S. dollars.
There is no free trial or money-back guarantee, and its hosting services also include no uptime network guarantee.
VMware VDS welcomes potential customers to reach out through various channels, such as telephone, email, or live chat. Additionally, users can stay updated with the latest news and announcements on the company's social media accounts, including Facebook, Twitter, LinkedIn, and Instagram. It's worth noting that the company currently lacks a ticketing system. Feel free to get in touch using any of the mentioned methods!
My email query to this vendor's support team received no response.
Self-support resources are quite limited, and while there are FAQs at the bottom of each page, the vendor does not have a knowledge base, video tutorials, or even a blogging section.