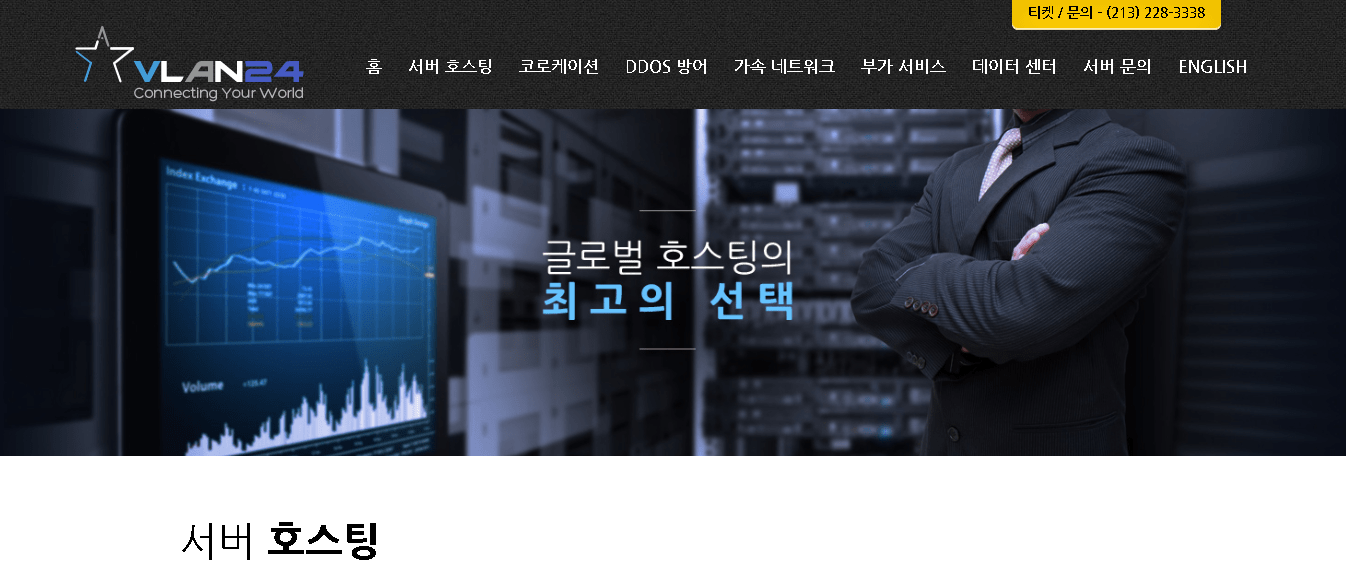 To compare the best web hosts, we hosted the same WordPress website on each one and tested performance, customer service, and value for money.
Check out the results here.
Vlan24 has been a dedicated server and colocation provider since 2003. With servers located in Los Angeles, this was the first Korean company to own a data center in the U.S.A.
This vendor targets small to medium-sized businesses, and it also provides consulting services to large corporations. Its website is available in Korean and English but not all pages appear to be translated into English.
Features and Ease of Use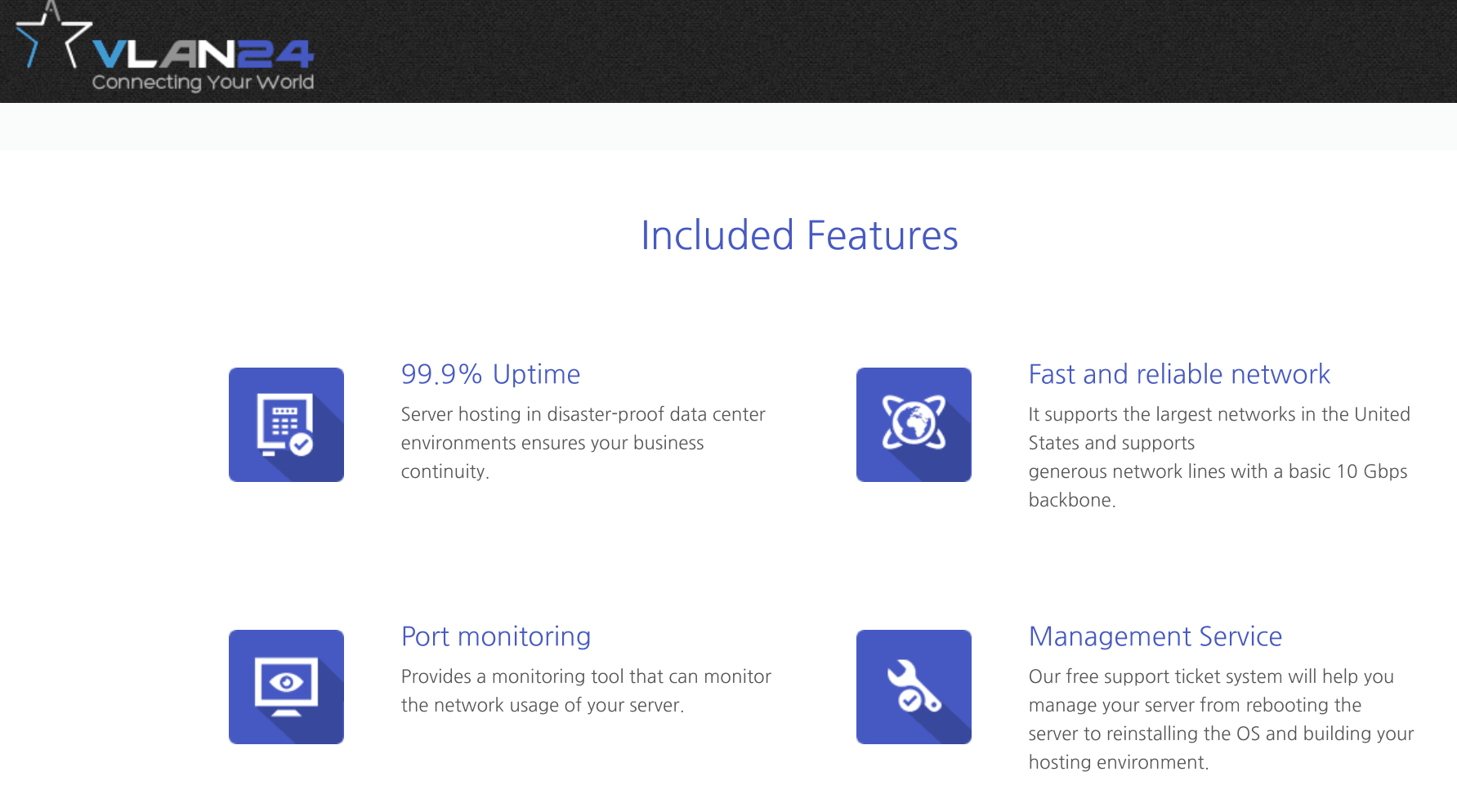 Vlan24 has servers across Asia and the U.S: in Seoul (South Korea), Hong Kong (China), Tokyo (Japan), Singapore, San Jose, Maryland, and Florida. It specializes in dedicated server and colocation services for professional e-commerce users; from database servers to streaming and web servers. Everything is customizable, so you can configure an independent server that comes with full control.
Here are some of the features you can look forward to:
99.9% uptime guarantee
Port monitoring
SSD storage
24/7 support
With Vlan24, you have the flexibility to create your own package by mixing and matching from their four dedicated server options. You can select from four different CPUs, RAM ranging from 4 GB to 64 GB, and storage options of up to 500 GB SATA or up to 250 GB SSD. Additionally, their dedicated servers come with port monitoring, allowing you to easily keep track of your server's network usage.
From a security perspective, this vendor provides DDoS defense (to protect your server from malicious attacks), firewall service (to improve the service's overall stability and prevent data leakage), and network acceleration (for faster transfer rates no matter where you are in the world). You can also upgrade your server hardware as your business grows.
Pricing and Support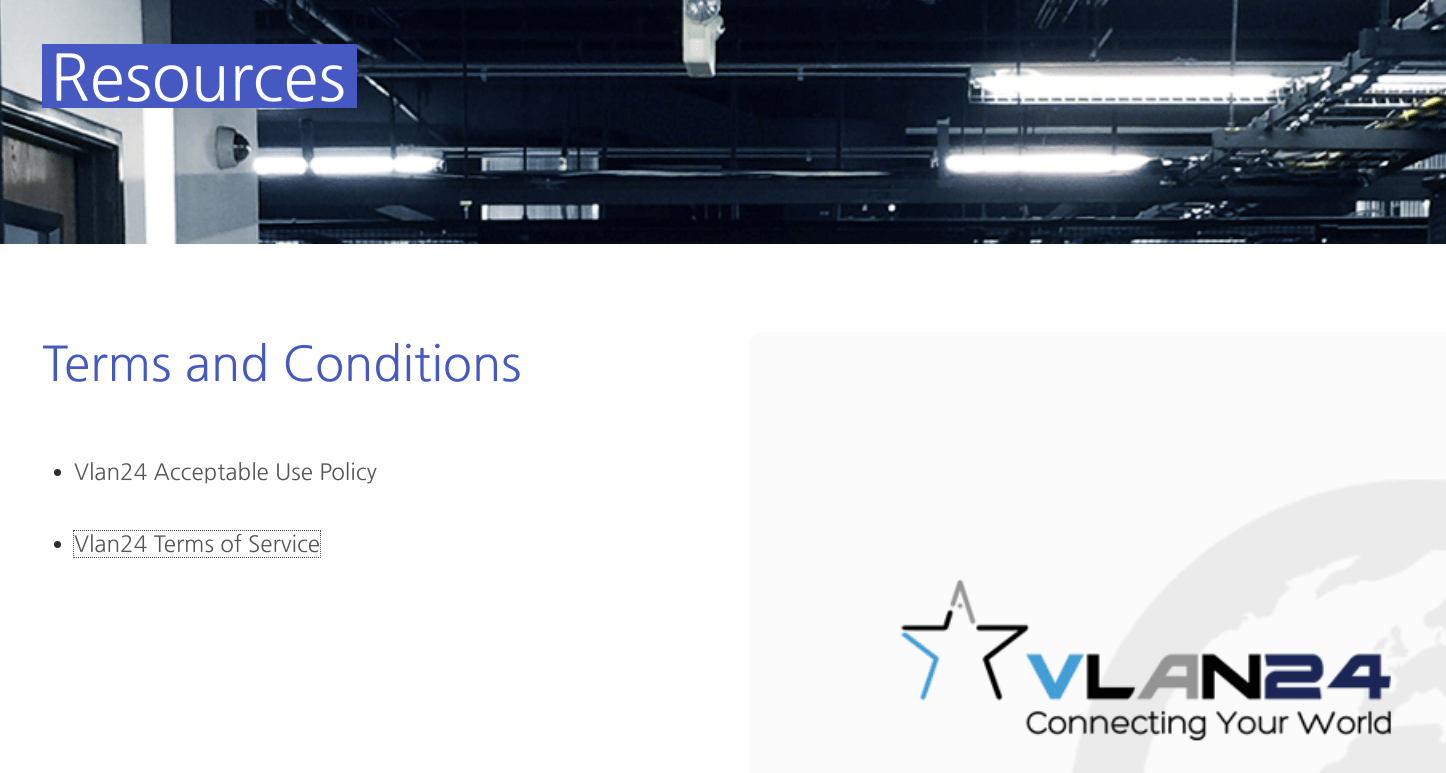 There are no fixed price plans for Vlan24's dedicated server service, so you have to contact the company to get a custom quote. While this gives you the freedom to choose exactly the resources you require, it makes it difficult to compare this company's prices with its competitors.
Although there are plenty of communication channels – including ticket, telephone, and social media – I never received a response to my initial approach. For self-support, there is no knowledge base (which is not that unusual for a dedicated server provider), but there is a resources section that contains an acceptable use policy and a terms-of-service.