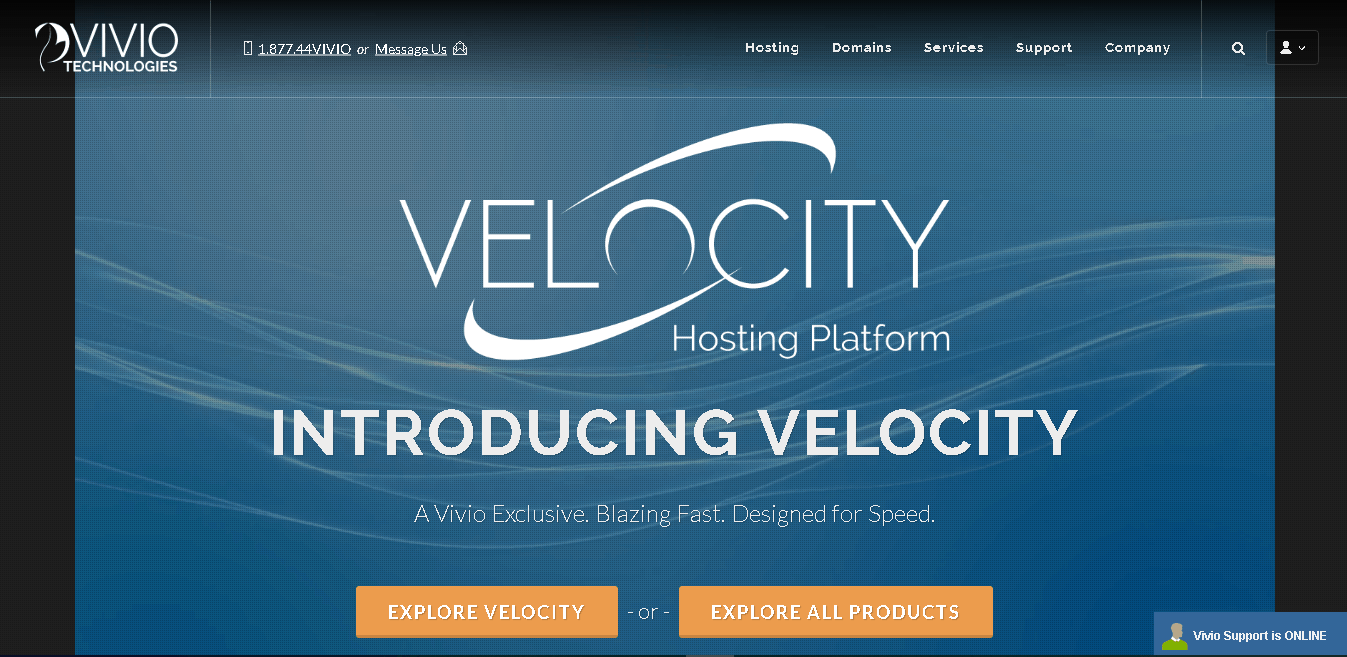 Founded in 2002, and based in Walla Walla, Washington, Vivio Technologies offers fully managed website hosting, Linux and Windows VPS hosting, cloud hosting, email hosting, domain registration, and SSL certificates. Servers are connected to multiple major fiber networks and are powered by green energy.
Vivio's data center is in Washington, U.S.A, and its website is in English.
Features and Ease of Use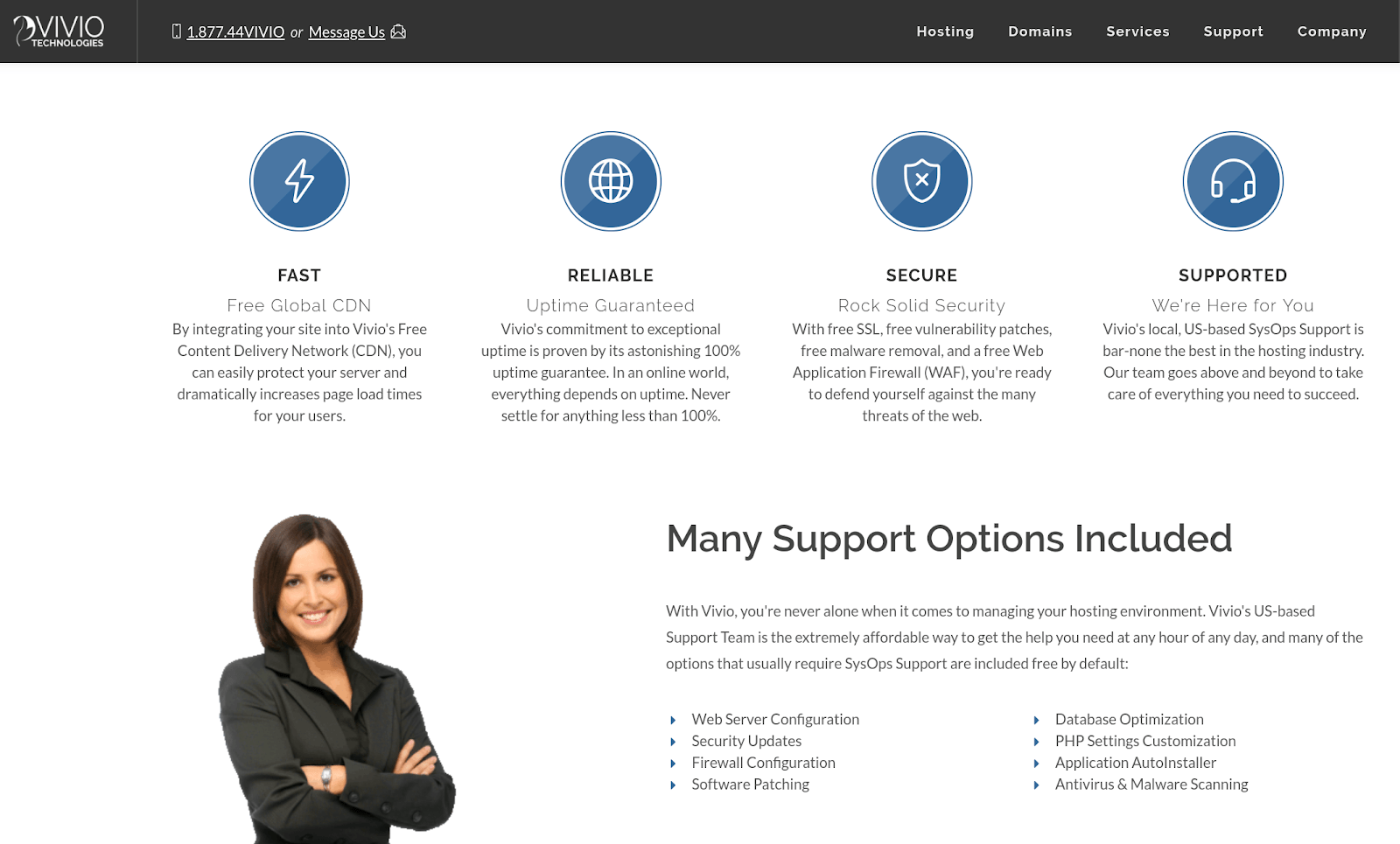 Vivio Technologies offers several advanced hosting options including Velocity Cloud hosting, Cold Fusion and Lucee hosting, as well as Linux and Windows VPS hosting. However, for customers looking for traditional website hosting, Vivio also offers fully managed shared website hosting as its entry-level option. Vivio will manage many aspects of your hosting such as database optimization, application installation, and software patching.
The managed hosting plans start with the Standard plan that includes hosting for 25 websites, 20 GB of SSDe storage, and a single cPanel login. At the other end of the spectrum, the Ultra plan provides hosting for 100 websites, 40 GB of SSDe storage, and a single cPanel login. With all managed hosting options, you get unlimited bandwidth, unlimited databases, fully managed support, and the following features:
100% website uptime guarantee
Free SSL certificate
Website builder
SSDe storage
Global CDN
30-day money-back guarantee
Website backups
Softaculous software installer
The free website builder allows you to build your website via a drag-and-drop interface or even by coding HTML. You can create fully responsive, mobile-ready websites with built-in SEO features and access to 800,000 professional stock images.
As a visionary member of the Pacific Power BlueSky Renewable Energy Program, Vivio Technologies is actively committed to green energy. They ensure that their energy comes from renewable resources. To power their data center, they utilize both wind and hydroelectric sources, and they have implemented design strategies to reduce carbon emissions. Additionally, their facility's industrial air conditioning system is specially designed to utilize cooler air from outside.
Pricing and Support
Vivio Technologies' website hosting is competitively priced for a managed service, and wouldn't be so poorly priced even for an unmanaged service. For around the monthly price of a Netflix subscription, customers get SSDe storage, hosting for over two dozen websites, and fully managed support.
24/7/365 customer support can be accessed via telephone, email, and live chat. I received a rapid response when I reached out via email to sales support.