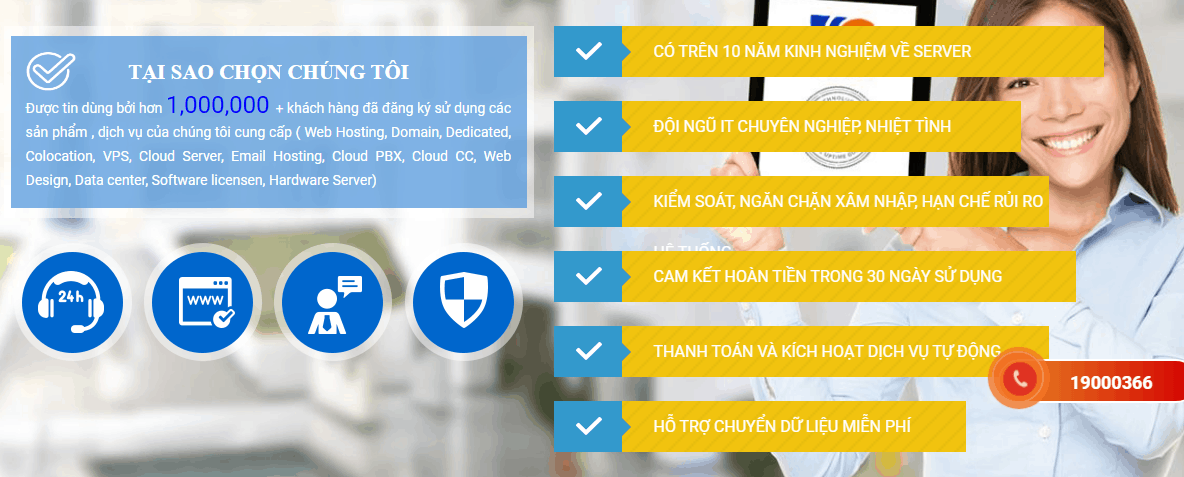 VDO is a part of the Vietnam Online Data Joint Stock Company, a company with headquarters based in Hanoi, Vietnam. The hosting firm was established in 2009. Since then, it has grown substantially and today, it boasts of a client base of over 1,000,000 customers in Vietnam and beyond. Its offerings include shared web hosting, server solutions, domain name registration services, and server rentals, among others. The VDO website is only available in Vietnamese. 
Features and Ease of Use
Some of the standard features included in this vendor's web hosting solutions are:
Uptime guarantee of 99.99%

cPanel, Plesk, and DirectAdmin control panels

Daily data backups

MySQL/SQL Server databases

Supports PHP, Perl, Python

SSH Access

FTP, HTTP file manager

FrontPage extensions
VDO Vietnam-based data centers are built with redundancy and operate according to international standards. The data centers are Tier III (or higher) compliant and are equipped with state-of-the-art infrastructure, including N+1 UPS power systems and strict security measures as well as air conditioners and fire extinguishing systems. This is to ensure safe and reliable web hosting environments.
When you choose VDO, you get to enjoy a lot of benefits for your servers. First, its cloud server systems are developed on cloud computing platforms that help increase the efficiency of the servers. These servers are integrated with VMWare virtualization technology, which comes with a lot of benefits like helping users create their cloud servers quickly as well as easily create backup copies of their website data.
VDO has invested in high-end infrastructure powered by genuine hardware manufacturers such as Dell, HP, Cisco, and IBM. This ensures that it does not only offer reliable hosting solutions but also that it cares about providing guaranteed resources from trusted companies.
I found the VDO website quite overwhelming with a lot of information and website services, making it hard for webmasters to navigate and make an informed decision.
Pricing and Support
VDO web hosting solutions are affordably priced. They are offered with flexible monthly billing cycles but users can also choose other billing cycles. The vendor offers discount coupons for new/renewed account payments: 15%, 20%, 25%, 30%, and 40% off for 24-month, 36-month, 48-month, 60-month, and 120-month subscriptions respectively. Prices are listed in Vietnamese dong.
VDO web hosting systems guarantee an uptime availability of up to 99.99%. The hosting provider also offers a 30-day money-back guarantee.
Customers can call the support service desk 24/7 for any assistance. The firm's technical support team is also reachable via email or live chat. That said, the hosting provider does not seem to have a ticketing system.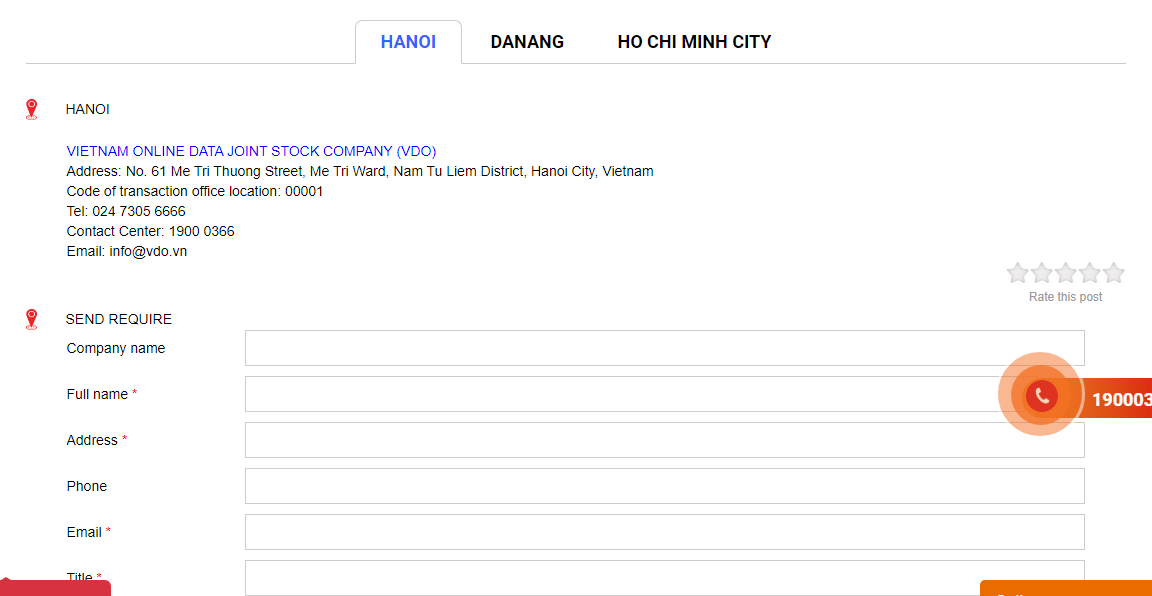 In its comprehensive FAQ section, VDO offers quite a good number of tutorials and articles.