Usahawanterbilang is a web hosting company based in Malaysia. The company targets SMEs based in Malaysia and beyond. Its hosting solutions are powered by the CloudLinux operating system that runs on SSD storage servers. The hosting firm offers shared web hosting solutions, domain name registration services, and VPS as well as cloud hosting solutions. The Usahawanterbilang website is available in both English and Malay.
Features and Ease of Use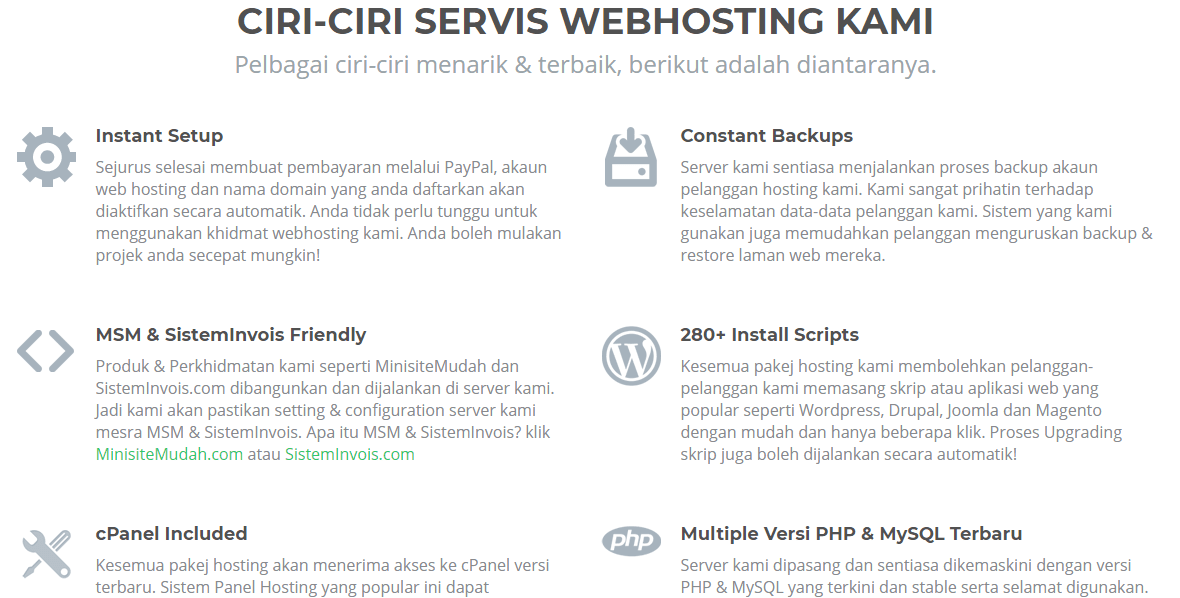 Usahawanterbilang website packages come with the following standard features:
PHP selector
cPanel control panel
MySQL databases
Regular backups
Softaculous scripts installer
CloudLinux OS platform
FTP access
Usahawanterbilang has deployed SSD servers for fast content delivery as well as improved page loading speeds of the websites it hosts. Its data center is equipped with high-end facilities, including the latest hosting infrastructure, optical wiring network facilities, and selected applications to make its hosting experience reliable.
Its shared web hosting solutions is divided into six packages: SSD 500, SSD 1GB, SSD 2GB, SSD 5GB, SSD 10GB, and SSD 20GB. The SSD 500 is the starter shared plan and includes 0.5GB SSD storage, 5GB monthly bandwidth, and five FTP accounts. On the other hand, the most advanced shared plan, SSD 20GB, comes with 20GB SSD storage, 200GB monthly bandwidth, a free domain name, and unlimited FTP accounts.
By default, all of the hosting packages are powered by CloudLinux operating system. In addition to offering PHP selector versions PHP 4.4- PHP 7.0, the hosting plans also support the latest versions of MySQL databases that are run using the cPanel control panel.
Usahawanterbilang hosting solutions come with regular backups options that are performed on a daily, weekly, and monthly basis for purposes of security. It has implemented a user-friendly system where users can easily manage their website's backups and restore services. Nonetheless, I had a hard time navigating this vendor's website. Its homepage is poorly designed and one could be lead to assume that the vendor offers no hosting solutions.
Pricing and Support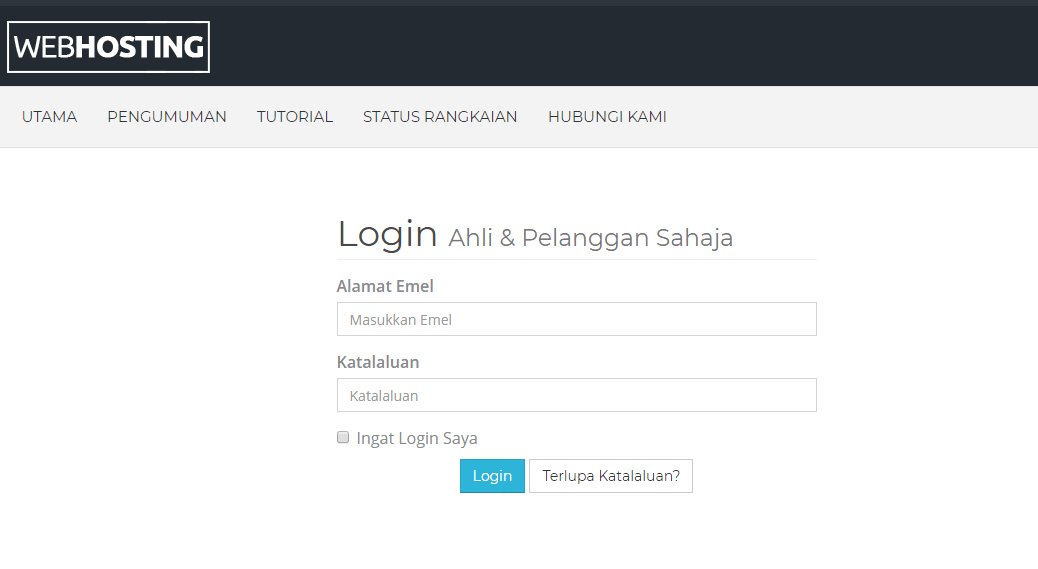 Given the hosting packages are powered by SSD servers, the Usahawanterbilang hosting plans are reasonably priced. The hosting solutions come with flexible billing cycles including prices for one month, three months, six months, 12 months, 24 months, and 36 months. The hosting prices are listed in Malaysian ringgit.
Usahawanterbilang cloud hosting solutions offer up to a 99.99% network uptime guarantee. Its hosting solutions also come with a full, "no questions asked," 30-day money-back guarantee. The only exception to this refund is if users violate its terms and conditions.
Customers can reach out to the Usahawanterbilang technical support team only via telephone or ticketing system; I did not find email support. In addition, its live chat support link redirects to an invalid Facebook link. The technical support team is available 24/7.
The Usahawanterbilang website also has a fairly detailed knowledge base with quite a number of tutorials.