The Turkish company, TurkHost, has been in operation since 1993. With over 25 years of hosting experience, it boasts of having at least a 220% increase in its client base each year. Its offerings range from web hosting to bulk SMS, SSL certificates, internet packages, e-Transformation services, and domain name registration services. The TurkHost website is only available in Turkish.
Features and Ease of Use

TurkHost website solutions include the following standard features:
MySQL databases

99.9% network uptime guarantee

PHP support

cPanel control panel

SSL certificates

SSD storage disks

Static IP addresses

Linux and Windows OS platforms
TurkHost carefully selects the components of its hardware infrastructure to offer high availability and reliable hosting services to its clients. Its servers are hosted in secure environments in data centers located in Turkey and Germany. The servers are equipped with virtualization technology that enables several operating systems to run at the same time on the same virtual machines.
TurkHost hosting solutions support either Linux or Windows OS platforms. The hosting plans come with cPanel control panel and free SSL certificates, among others, depending on the hosting plan of your choice. With TurkHost, user's dedicated servers are installed for free and include features to offer flexibility to any type of business. The dedicated servers come with Intel Core i7/ Intel Xeon E5 processors, IPv4/IPv6 addresses, and SATA hard disks. 
TurkHost does not seem to offer any backup services, even as an add-on service. This means that customers will need to outsource these services from other hosts. The TurkHost web site is poorly designed and looks like it needs a makeover. Personally, I had a hard time navigating through the website.
Moreover, the website looks outdated and has quite a lot of contradictions. For instance, while some slides on the website state it offers a 99% uptime guarantee for VPS, upon viewing the VPS plans, the solutions are represented with a 99.9% uptime guarantee. This can be quite confusing, making it hard to determine which information is correct.
Pricing and Support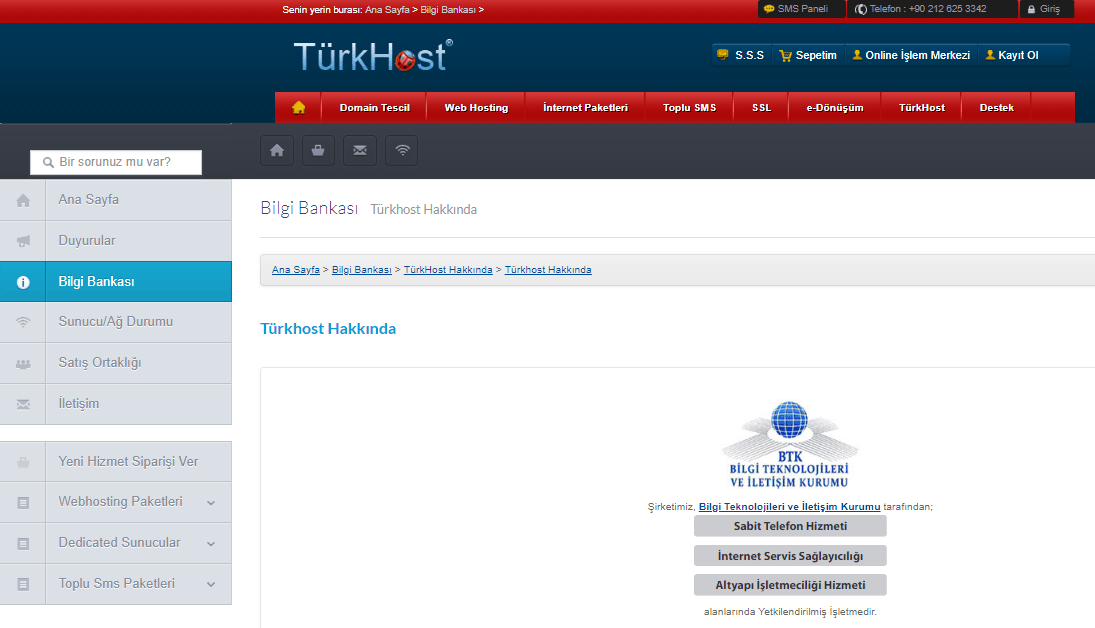 TurkHost hosting solutions are not the cheapest in the market, and their features seem to have several limitations. The hosting plans come with flexible billing cycles that include one-month, three-month, six-month, one-year, or two-years subscriptions. Its prices are listed only in U.S. dollars.
As hinted above, by looking at its website, it is hard to define the vendor's uptime guarantee. However, the uptime guarantee ranges between 99% to 99.9%. Also, depending on your choice of hosting plan, the vendor offers between a 15-30 day money-back guarantee.
Support is available via telephone and ticketing system. The company has email support too, but I had to dig it up on its Facebook page. All the same, the vendor does not seem to offer live chat support. All of its plans come with 24/7 customer support.
The TurkHost website has a small knowledge base with only about 20 articles.