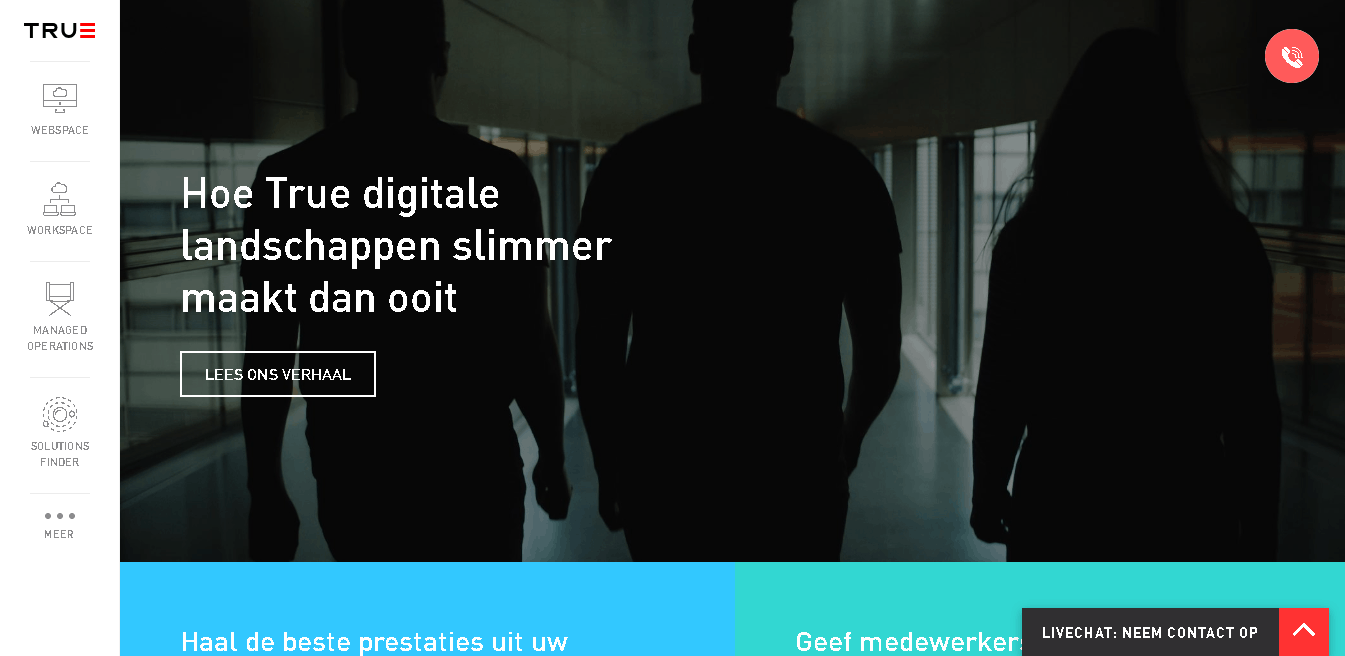 Since the year 2000, True has "helped its customers build and manage web environments for websites, web shops, web applications." Their bespoke offerings go way beyond simple hosting services. They have an impressive list of customers and digital partners, but you'll need to speak Dutch to make the most of their website and services.
Features and Ease of Use

True offers a comprehensive catalog of business hosting solutions that cover a range of enterprise applications and auxiliary services to keep your business in business, including:
Domains and SSL certificates (by arrangement)
SSD storage
Custom backup solutions with local and remote options
Multiple redundant gigabit connections
True sees itself as a technology partner that can help you realize your business hosting and application requirements. Since businesses can have such vastly different requirements, they help you create custom solutions to meet your needs.
This company operates on A-class servers and switches, and high-end hardware such as Intel Xeon processors and SSD storage. Their solutions are scalable to grow with your business, and the sky is the limit in terms of what you can configure on their solutions.
True provides Windows and Linux environments with CMS-specific hosting and various web servers including Nginx, Apache, and IIS. They work with a number of database technologies including MySQL, Percona, and Oracle, and they can also devise custom solutions built on frameworks like Laravel, Django, and CodeIgniter.
True offers a wide range of services in the web technology space, including VoIP, collaboration tools, storage solutions, and various software-as-a-service (SaaS) platforms. They also provide server management, monitoring, and administration services. When it comes to web technology, True has you covered with an extensive array of offerings.
Pricing and Support
If you're looking for off-the-shelf services that you can simply click and buy online, this company is probably not the one for you. Due to the nature of their custom-built bespoke solutions, True's prices are based on custom quotes, so you'll need to call them to discuss your exact requirements. While the price you are quoted will depend entirely on the kind of hosting you're looking for, which applications you wish to use, and whether you want managed services, I can tell you that the final price will by no means be the cheapest on the market.
Just as with their price levels, the level of support you get is entirely up for negotiation based on what you want. They can offer a wide range of managed services to keep your business apps running smoothly, and they can provide 24/7 premium support via their Truecare web-based control panel that incorporates a support ticket system. You can also contact the company via telephone, email, or live chat depending on the kind of sales or technical support you need.