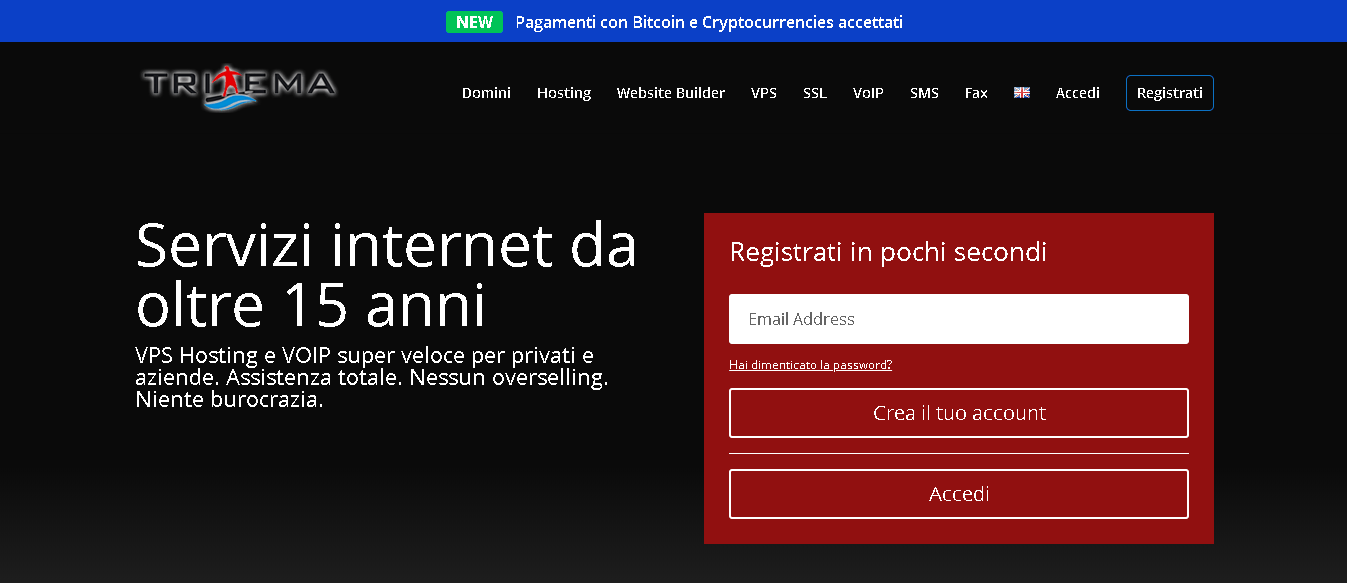 Tritema web hosting solutions power individuals as well as large companies primarily based in the Swiss market. This hosting company is based in Switzerland and it has been in existence for over 15 years. It offers a range of internet services, including shared web hosting, VPS servers, SSL certificates, and VoIP services as well as registering domains. The Tritema website is available in two languages: English and Italian. 
Features and Ease of Use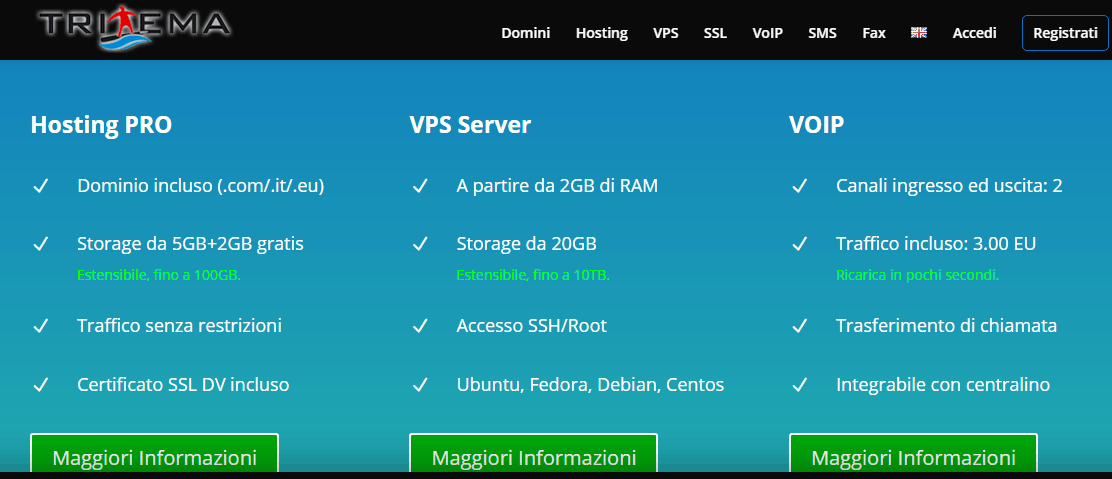 Tritema claims to offer professional web hosting solutions with specs to help webmasters meet their online requirements. Some of the standard features you can expect from its hosting packages are:
Supports PHP (5.6 / 7. *),  Perl, Python

One-click app installer

GDlib, Imagemagick extensions

SSH, root access

MySQL 5.6 databases

FTP access

Webalizer and AWStats website statistics
Tritema virtual servers are powered by CloudLinux systems that implement features to provide stable and secure hosting environments. Customers can choose from the available Linux operating systems, including CentOS, Ubuntu, Fedora, and Debian. Moreover, its servers are equipped with SSD drives that include data storage of up to 10TB.
Tritema customers are provided with an option to manage their servers via the web since the servers include roboCHECK. This roboCHECK allows automatic VPS scans to fix some of the most common online problems with just one mouse-click. Furthermore, if you need to perform maintenance operations of your servers, users can do so by accessing their remote console that's integrated in the servers.
Tritema web hosting packages are optimized for professional and E-commerce websites. The packages support quite a lot of hosting features, including web applications and tools such as PHP up to version 7, MySQL 5.6 databases, and they also include free SSL (DV) certificates. 
Other key features included in its hosting solutions are website management and development tools as well as free backup options. The backups can be activated by the customer via their control panel and set them to run automatically either daily, weekly, or monthly.
Pricing and Support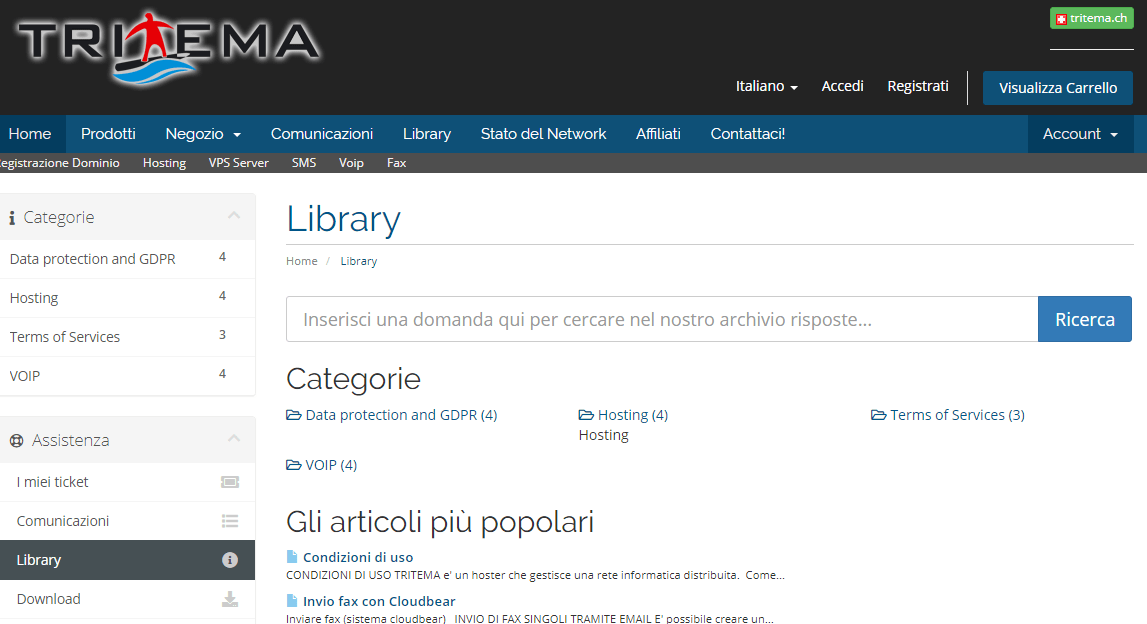 Tritema web hosting solutions are quite expensive. That said, VPS server customers only pay for what they use since users have an option to configure their server specs. The hosting solutions are advertised with monthly, quarterly, semi-annual, and annual billing cycles. Prices are listed in Swiss francs.
 Tritema offers refunds to first-time customers but they can only request a refund within eights days of making their first payment. In addition, all of its VPS servers guarantee an uptime of 99%.
Tritema has availed multiple channels through which you can contact the support desk. The level 1 assistance is available 24/7 via a ticketing system at no extra cost. You can also contact the vendor via its dedicated telephone numbers. That said, the hosting firm has no email or live chat.
The second level of assistance offers personalized custom help, while the third level combines custom assistance and premium consultancy services. You need to pay extra fees for these support services. I sent a support email and received a detailed response in less than 12 hours.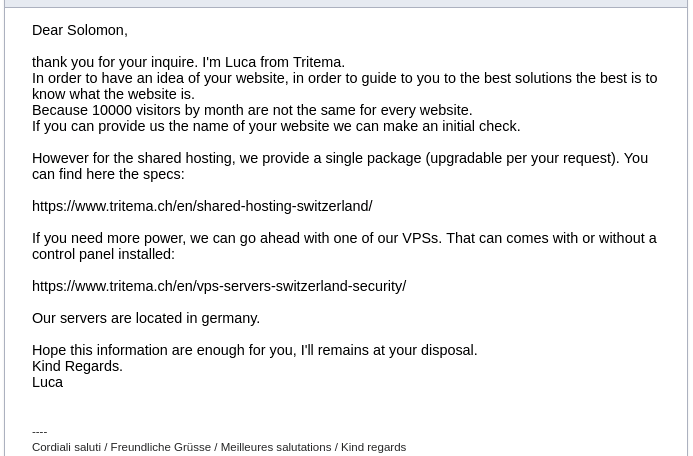 Tritema has a limited knowledge base through which you can find helpful information.