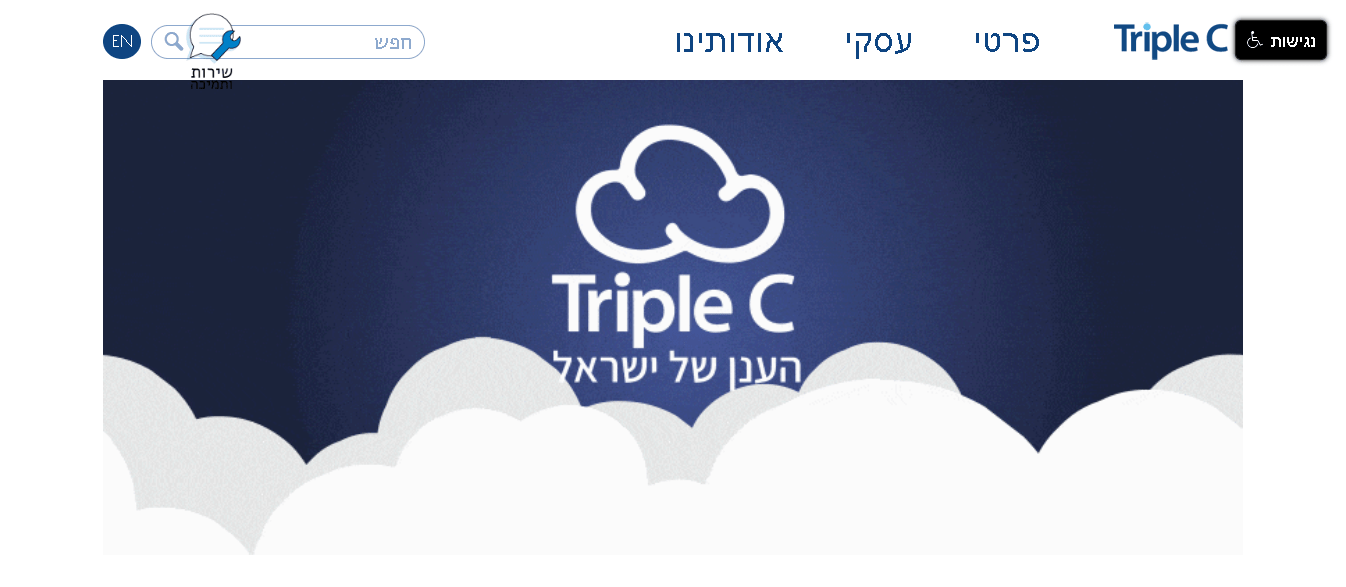 Israeli web hosting and internet services provider Triple C has been operating since 1989. It provides a broad range of internet-related services, including cloud computing, shared web hosting, virtualized infrastructure, security, and all the other extras you might need.
Triple C can even handle the installation and management of large scale servers for enterprise needs and can provide professional infrastructure consultation services. This provider works with top technologies like Microsoft, IBM, SAP, and VMWare, and it hosts out of a world-class Tier 4 data center.
The Triple C website is in Hebrew by default, but it can be switched into English.
Features and Ease of Use

Triple C's website doesn't make it easy to find the details of its web hosting packages, and then it's slightly confusing:
One page allows you to purchase very basic Windows and Linux hosting plans with only 1 GB of storage (which is barely enough for a small personal website).
Another page, on a different part of the website, advertises Plesk Multi Web Hosting with  15 GB of storage for 10 domains (Basic Edition) or unlimited domains (Full Edition).
The single-domain hosting (with barely enough storage for a small personal website) can be purchased online whereas the multi-domain hosting requires you to "click for further details". In traffic terms, the single-domain hosting provides 1,000 GB traffic (with a per-GB charge for additional traffic) whereas the multi-domain plans provide a much lower 100 GB traffic.
With all hosting options, you can expect to benefit from these features:
99.9995% uptime

Plesk control panel
Windows and Linux support
PHP and MySQL
IIS (for Windows)
Although the hosting plans include the Plesk control panel, they are otherwise pretty bare, and you have to pay extra for some of the essentials such as backups, domain registration, and SSL certificates (from RapidSSL, GeoTrust, and True SSL).
If the storage offered by the web hosting plan(s) isn't sufficient for your needs, you have the option to choose a VPS that provides up to 1,000 GB of storage. With the VPS packages, you receive ten virtual machine licenses, allowing you to create ten separate virtual hosting solutions to accommodate your requirements effectively.
One thing that Triple C definitely does have going for it is impressive infrastructure. Servers are housed in a Tier 4 data center that assures high 99.995% availability.
Pricing and Support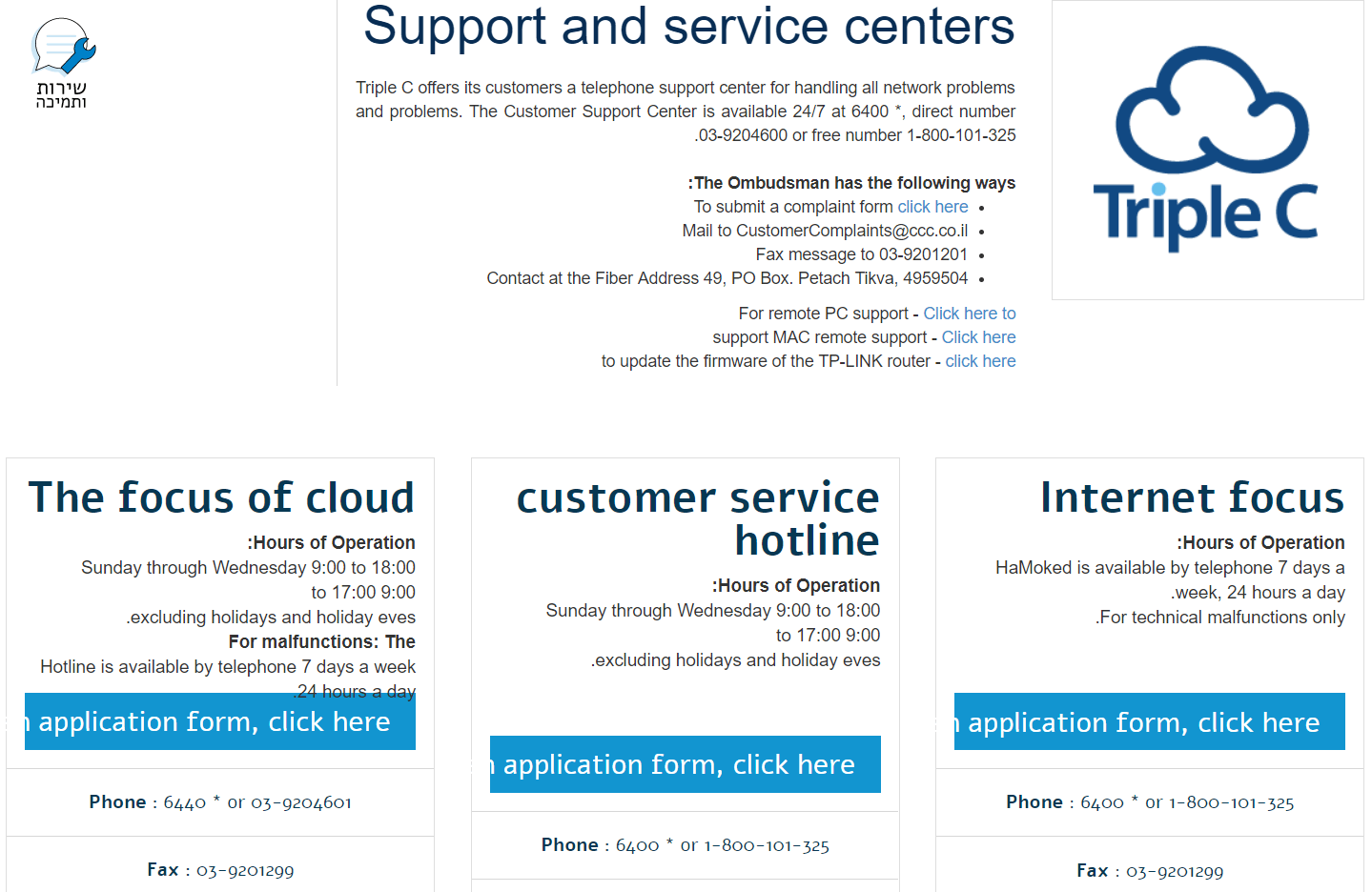 Triple C provides shared web hosting (for Linux and Windows), multi-domain hosting (ditto), and VPS solutions.
The shared web hosting prices are fair enough for the generous bandwidth and the inclusion of a Plesk license, and you get a discount for signing up for a year rather than a month at a time. The downsides are the very small storage allocation and the fact that you have to pay extra for an SSL certificate and some other essentials.
The multi-domain hosting costs roughly ten times the single-domain hosting, in exchange for 10 times the number of domains (or unlimited) and 15 times the amount of disk storage but a lot less monthly traffic.
The VPS hosting is very expensive, but this option provides you with the highest storage, bandwidth, and computing resources.
There is no money-back guarantee unless this is detailed in the Hebrew-language terms and conditions, but you might be able to get a VPS free trial by contacting the company.
Self-support resources are pretty scarce, and there's no knowledge base as far as I know. So, it's a good thing that Triple C offers a 24/7 technical support hotline staffed by knowledgeable and helpful technicians.