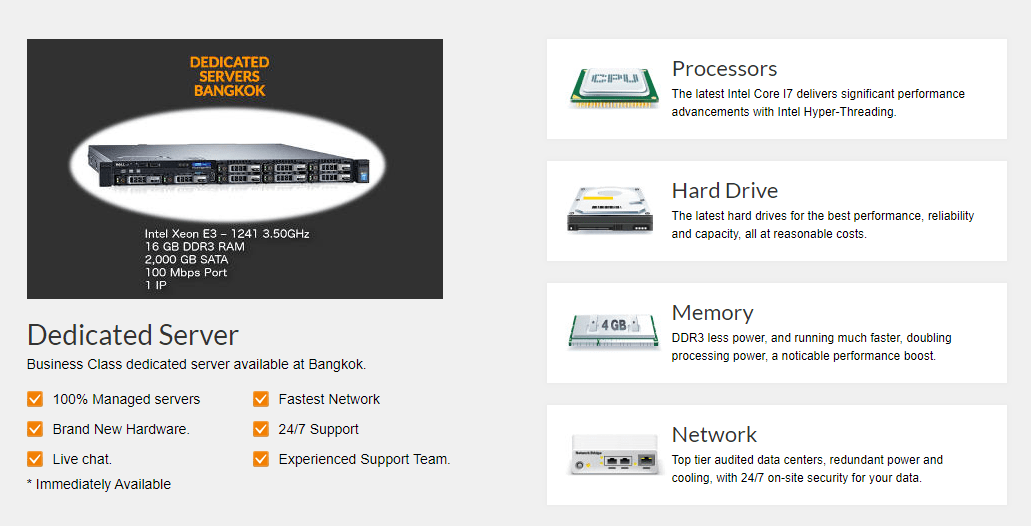 ThaiPro Web Hosting provides quality web hosting solutions to clients worldwide. Based in Thailand, the hosting firm leverages its top-tier data centers in Thailand locations to offer high-speed and reliable hosting services to win over its customer's trust. Some of its offerings include shared web hosting, dedicated servers, VPS servers, and domain name registration services.

Features and Ease of Use
ThaiPro Web Hosting plans come with the following standard features:
Free Cloudflare CDN

Install over 300 popular scripts

Website builder

Free domain name

phpMyAdmin administration tool

FTP accounts

PHP 5

support

MySQL 5 databases
ThaiPro Web Hosting houses over 22 servers in its top-tier audited data centers located in Thailand. Thanks to its great hardware and Cisco network system, the hosting company can host websites with minimal response times, which speeds up the overall performance of its customer's websites and databases.
The hosting firm's dedicated servers are deployed with the latest Intel Core i7 that comes equipped with Intel Hyper-Threading technology to help deliver significant high-performance and efficiency of the servers.
Furthermore, the servers are equipped with advanced hard drives and DDR3 memory that consumes less power but runs much faster, doubling processing power. This, among other factors, enables the hosting company to provide a noticeable performance boost of its customer's servers.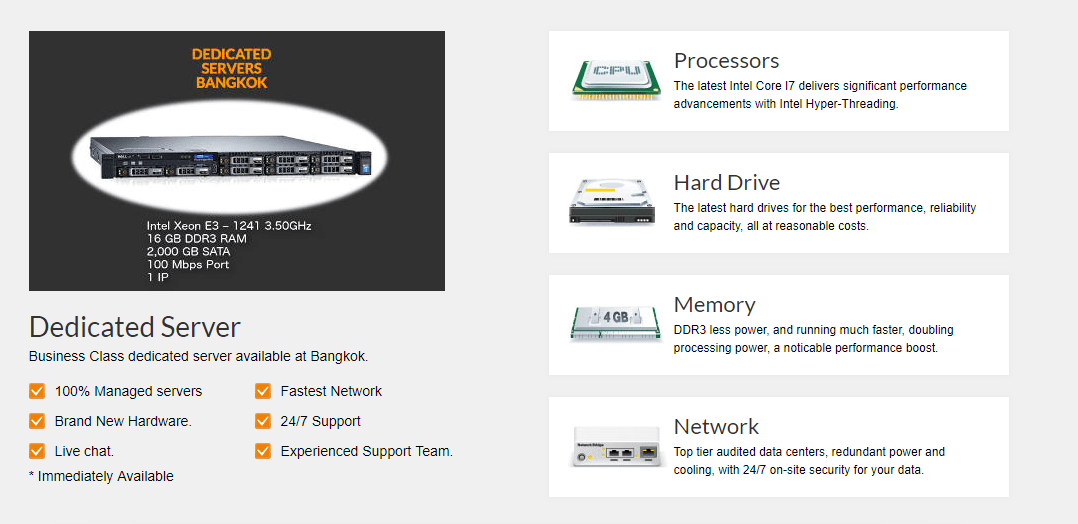 When you choose ThaiPro Web Hosting VPS server solutions, there is no setup fee and the vendor promises to install your virtual machines within an hour. The VPS services are hosted on Linux OS platforms and come with VMWare virtualization creating secure isolated containers with more storage, thus allowing your virtual machines to run smoothly.
That said, although this hosting firm provides backup services, these backups are offered as a courtesy. Users should be advised to make their own backups to protect their data from the risk of loss.
Pricing and Support
From the starter package, called the Budget plan for personal blogs, to the most advanced packages, ThaiPro Web Hosting hosting solutions are not the cheapest in the market. The hosting plans are offered with monthly billing cycles. Prices of these hosting plans are listed in Thai baht.
The company's dedicated server infrastructure comes with 100% power availability and 100% cooling availability to create the perfect conditions for its servers to function optimally with a 100% network uptime guarantee.
That said, this hosting firm does not offer a money-back guarantee. If you are unsure which plan best fits your business needs, you can open a support ticket and get more inquiries before you proceed with making a purchase.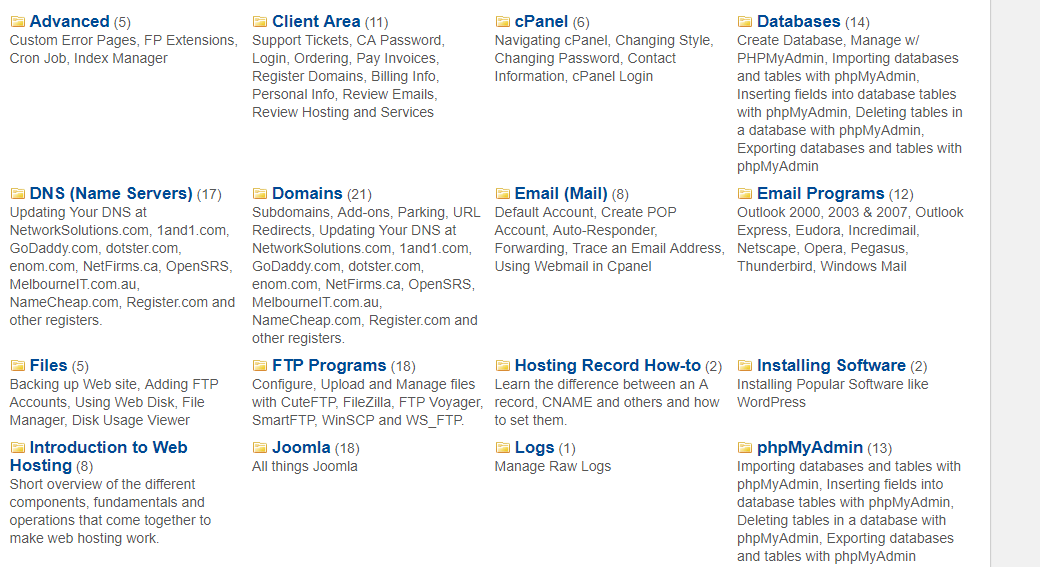 Customers can also get in touch with the vendor via live chat or through their social media channels. However, the vendor does not have a telephone number or email support. Vendor's Spam Bot Verification does not work, making it impossible to submit a ticket. So, I filled out their contact form instead.
ThaiPro Web Hosting also maintains a fairly detailed knowledge base.